A Full Tribute
The split escapement in a Legacy Machine by MB&F came about two years ago when Stephen McDonnell was recruited by Max Busser to provide the technological impetus to the Legacy Machine Perpetual. A prickly issue was in decluttering the face, which necessitated an architecture that split the balance wheel from the escapement.
In order to achieve that, the team had to find a company that could machine an almost 12mm-long steel shaft to connect the escapement to the balance wheel. "Imagine that this shaft is blown up 1,000 times," says Charris Yadigaroglou, MB&F's chief communications officer. "The shaft would go up four storeys and at the top floor, we have to ensure it doesn't deviate beyond 2mm from the ground level. If it does, it's done."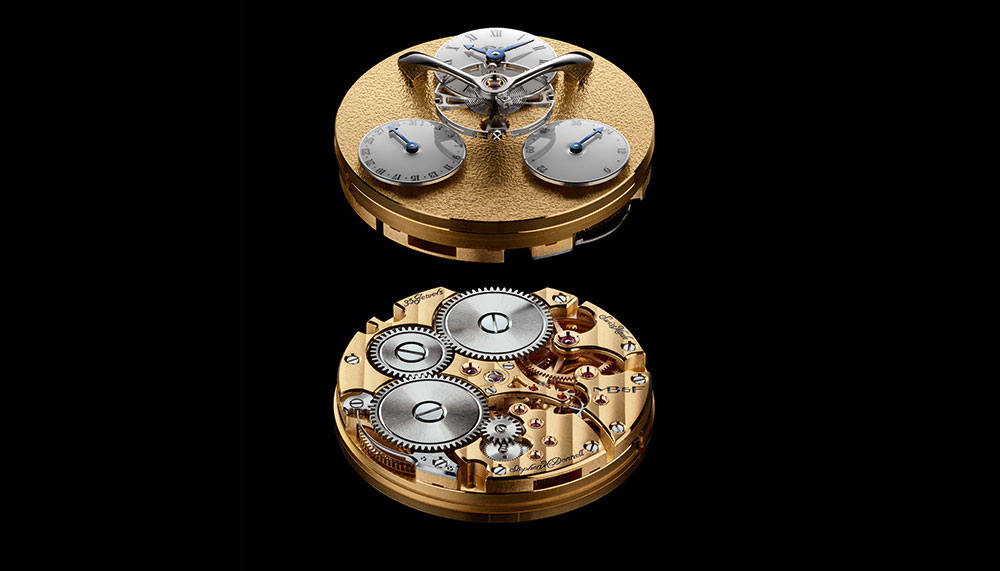 The equivalent, in actual terms, is two microns in deviation on the shaft.
The company was found and the LM Split Escapement (US$79,000, S$107,000) was born.
Four limited editions of 18 pieces each are proposed in 18k white gold cases of 44mm. The baseplates are 'frosted' with blue, ruthenium, red gold and yellow gold. A date adjustor enables users to set the date with a push button, which automatically deactivates around midnight to prevent damage to the movement.