The new McLaren Speedtail is the British marque's 402km/hr bookend to the track-focused McLaren Senna; together they define McLaren's Ultimate Series
While the McLaren Senna is a sprinter, a child's fantasy of a ruthless track machine, the McLaren Speedtail is a four-wheeled particle accelerator – its 1,035hp, hybrid gas-electric V8 power train delivers a rush from standstill to top speed. Subtly turned aerodynamic details create a streamliner that conjures images of land-speed-record cars in Bonneville.
The McLaren Speedtail leaves every previous McLaren hypercar in its wake, testimony to its abundant electric torque, horsepower and low drag. Acceleration in third, fourth and fifth gears – deep into triple digits – should prove life-changing for the first owners who will receive the model in 2020. It is 3.7 seconds quicker to 299km/hr (done in just 12.8 seconds) than the McLaren P1, and six seconds faster to the same measure than the McLaren Senna.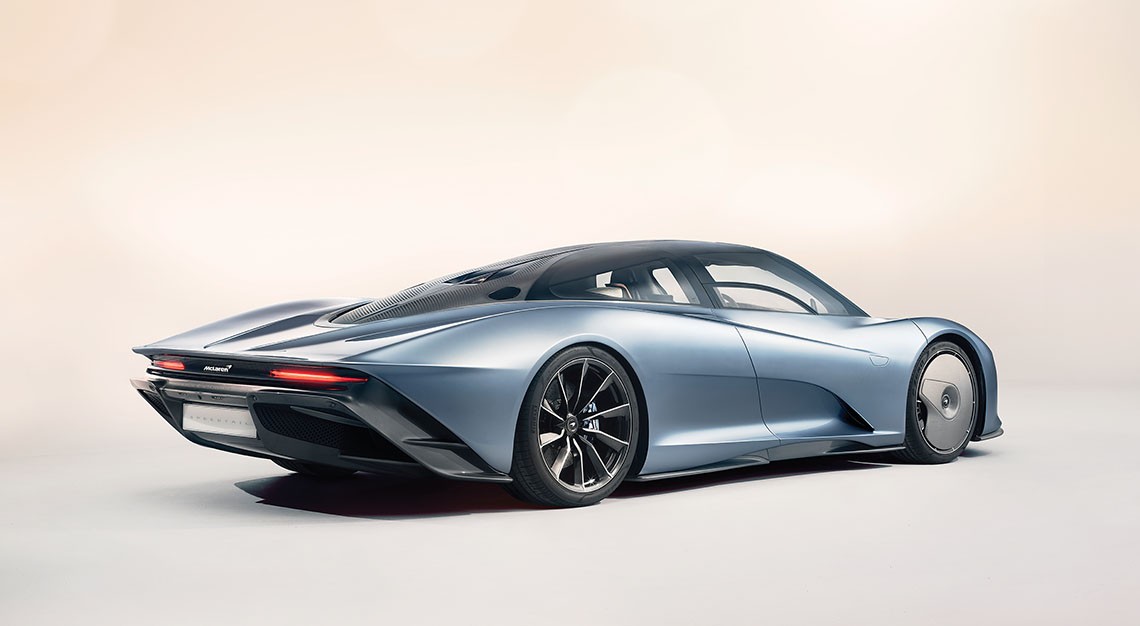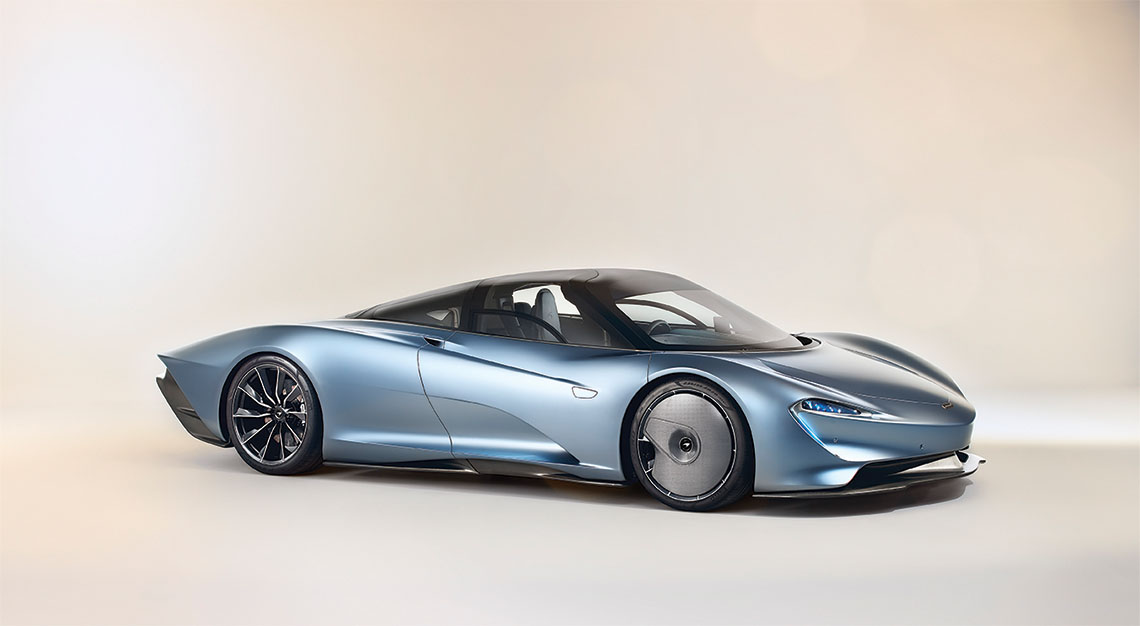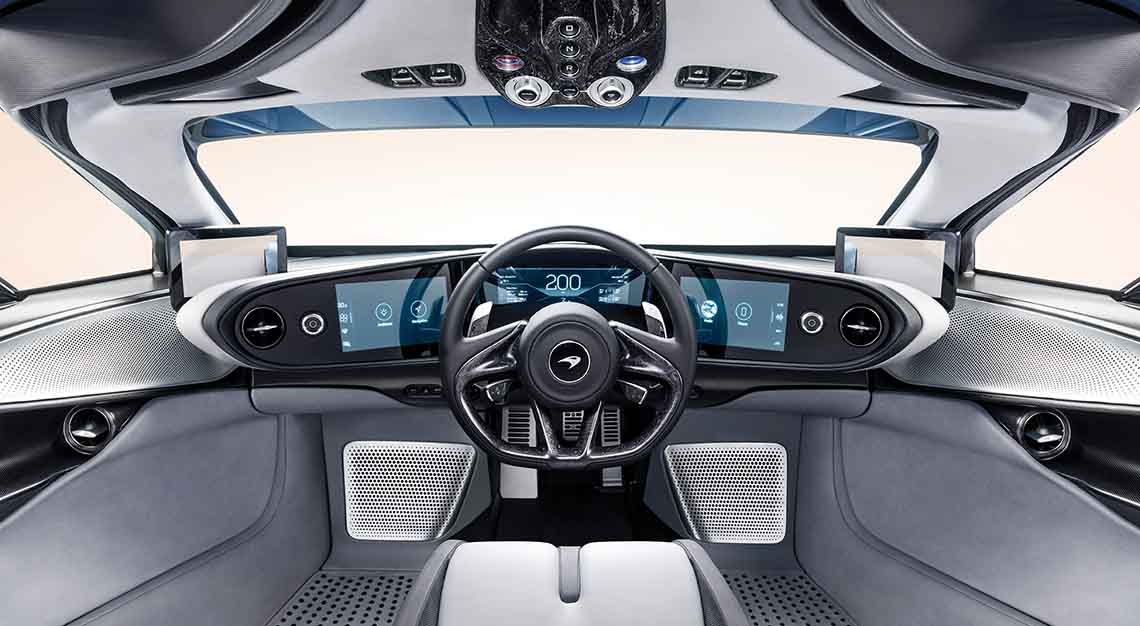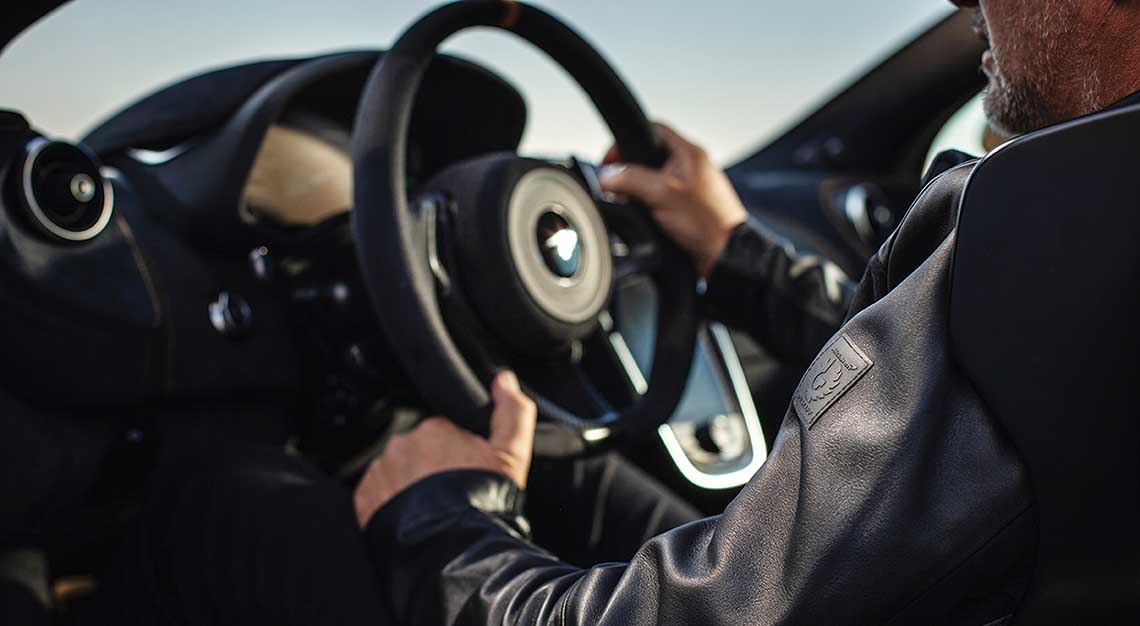 Wind tunnels, both virtual and real, inform the function of inlets, canopy, shoulders, fenders, undertrays and diffusers that manage airflow. Most visually striking are the shield-like front-wheel discs that attach at the hub and remain static, limiting turbulence around wheel wells. Left and right retractable rearview digital cameras feed wide-angle displays at either side of the full-width instrument panel display.
The ailerons work much like McLaren's movable 'hand of God' rear wing, but are built inside the flexible carbon skin of the rear clamshell, lying flat and millimetre-tight to reduce drag under acceleration, but curling upward to shift the centre of pressure back to stabilise this bullet when braking to civilian speeds.
Swing a butterfly door up, and the McLaren Speedtail surprises with its three-across seating (also found in the company's F1 from the 1990s) and the steering column that rises from what would otherwise be carbon-fibre panels woven with titanium to create a distinctive pattern, like water trickling over rocks in a streambed.
Developed from a one-off McLaren Special Operations project, the McLaren Speedtail starts at US$2.2 million (S$3 million), and only 106 cars will be made, matching McLaren's total of legendary three-seat F1s ever built.