Roman mythology and haute horlogerie meet in Montblanc's Star Legacy Suspended Exo Tourbillon Minerva limited edition
Time-hewn creativity, both aesthetic and mechanical, enliven Montblanc's new Star Legacy Suspended Exo Tourbillon Minerva limited edition. A hand-engraved image of Roman goddess Minerva, rendered in relief and perched at the top of the dial, sets the stage. Flanked by artfully craved gold foliage, the painstaking work of art took over 82 hours to complete.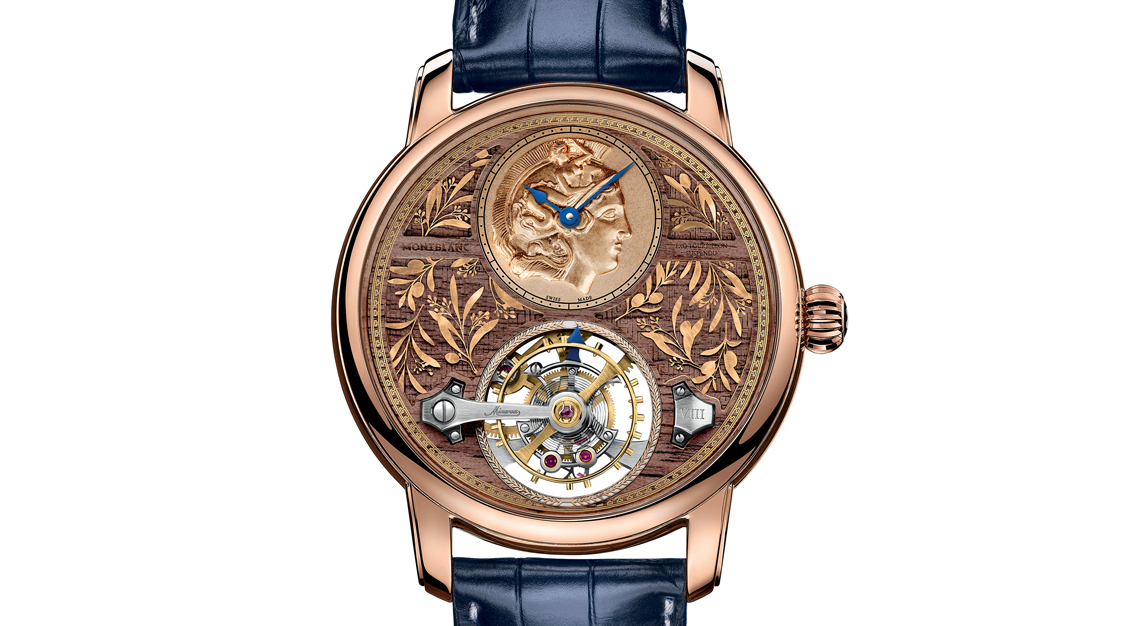 The latest version of the Star Legacy Suspended Exo Tourbillon follows a distinguished line of watches that bear Montblanc's famed exo-tourbillon complication (more on that later). Limited to just eight pieces, this year's model ranks among the most ornate in the collection. The aforementioned engravings are carved in rose gold and set against a walnut wood base. The portrait of Minerva, in particular, is extremely challenging to craft—a faithful replica an antique coin previously used by the Minerva manufacture in its marketing collaterals.
The tribute is timely. This year marks the 165th anniversary of the Minerva manufacture, a highly regarded and storied watchmaking facility that was co-opted by Montblanc in 2006. As such, the new Star Legacy Suspended Exo Tourbillon, which commemorates the milestone, isn't simply evocative in design, it also displays exceptional technical attributes.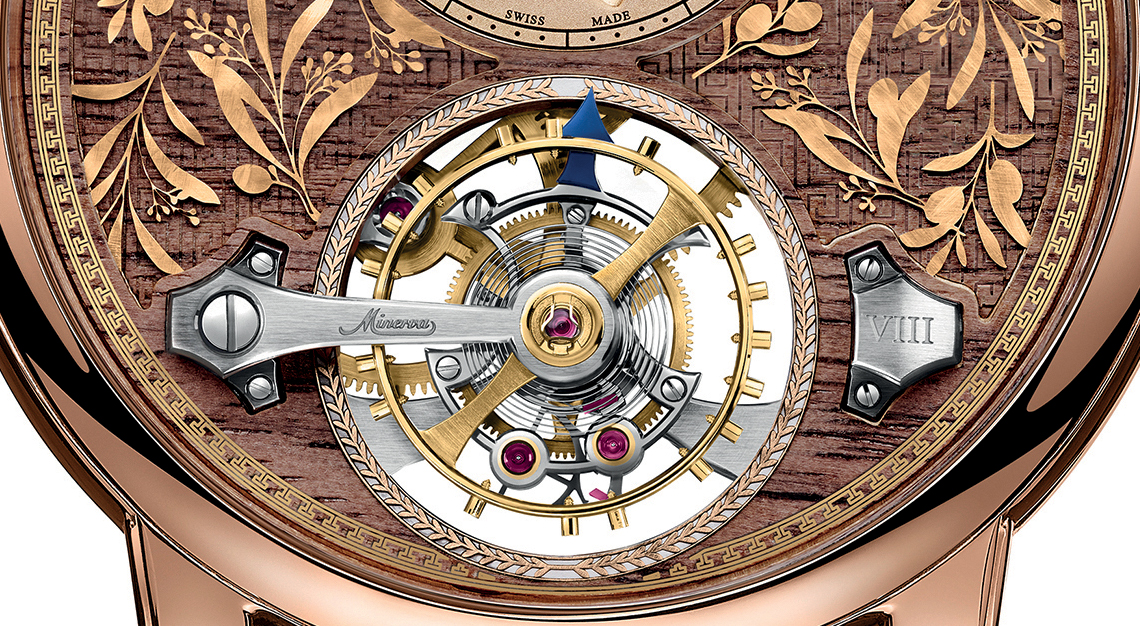 As the name suggests, the Exo Tourbillon features a balance wheel that oscillates outside its usual position within the tourbillon cage. ('Exo' is derived from the Greek word that means 'external'.) Introduced back in 2010, the unique movement construction, which was conceived and constructed in-house, purportedly took three years to develop.
The balance spring here is larger than those found on conventional watches. Raised 3.2 mm higher than the dial, the balance spring appears to float above the rest of the watch. Designed to accord greater prominence to the watch's most important regulating mechanisms—the balance and tourbillon—the eye-catching Exo Tourbillon is among one of the most unusual modern tourbillon watches available on the market today.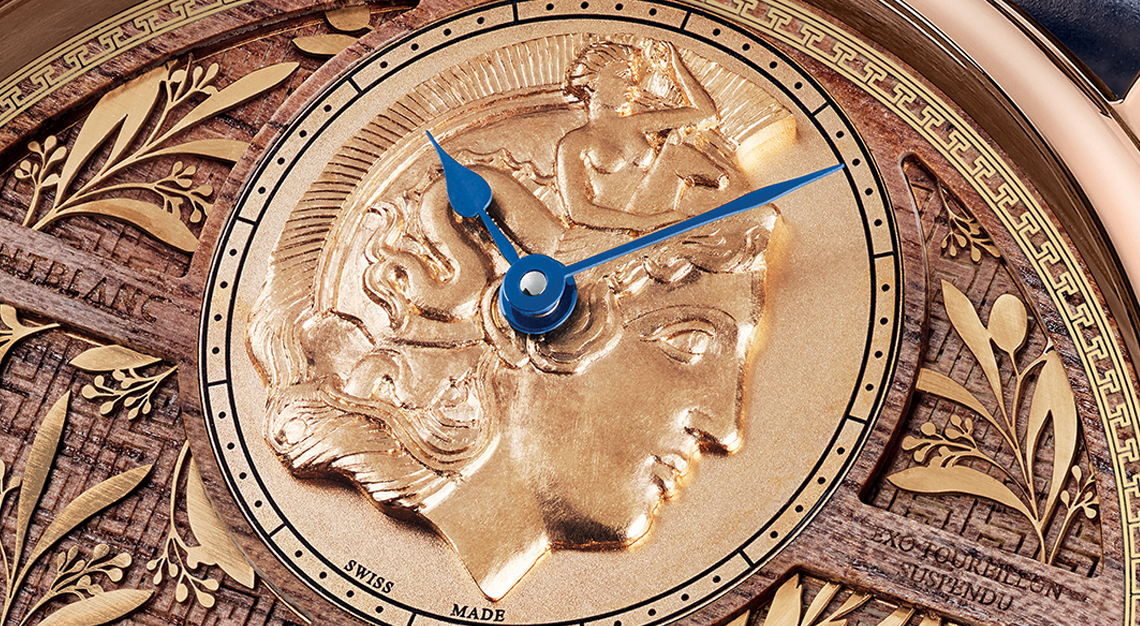 Encased in 44.8mm rose gold, the watch's presence and high-art ethos is hard to miss. Even so, the Star Legacy Suspended Exo Tourbillon is not just a pretty face. Its hand-wound movement oscillates at a slow and steady cadence for greater precision, and promises up to 50 hours of power reserve.
Minerva manufacture's namesake goddess, the object of this watch's inspiration, is considered one of the most important of the Roman divinities; a symbol of wisdom and strategy. Credit to Montblanc's watchmakers and artisans then, that the watch measures up to the lofty standards of its likeness.