The New York City and Boston Marathons may be bucket-list items for countless runners across the globe, but you have to be ridiculously fast and extremely lucky if you want to be one of the millions who take part each year
Anyone who has ever signed up for the Boston Marathon will tell you that time qualification requirements demand super-speedy race times. Less than 30,000 runners get into the race, which sells out almost instantly each year. And while New York City's fabled marathon, which weaves through the city's five boroughs or divisions with two million spectators on the route, doesn't require time qualifying, it does require enormous luck – the lottery for bid numbers is typically five times the size of the available slots.
There's been talk of adding a second day to the race and having marathons on both the first Saturday and Sunday of November, simply because they could easily fill both days. The problem is that the city's neighbourhoods are refusing that sort of disruption to everybody's lifestyles. So here are some super-cool, not-so-well-known ways to run both these marathons in style while tapping into your charitable side.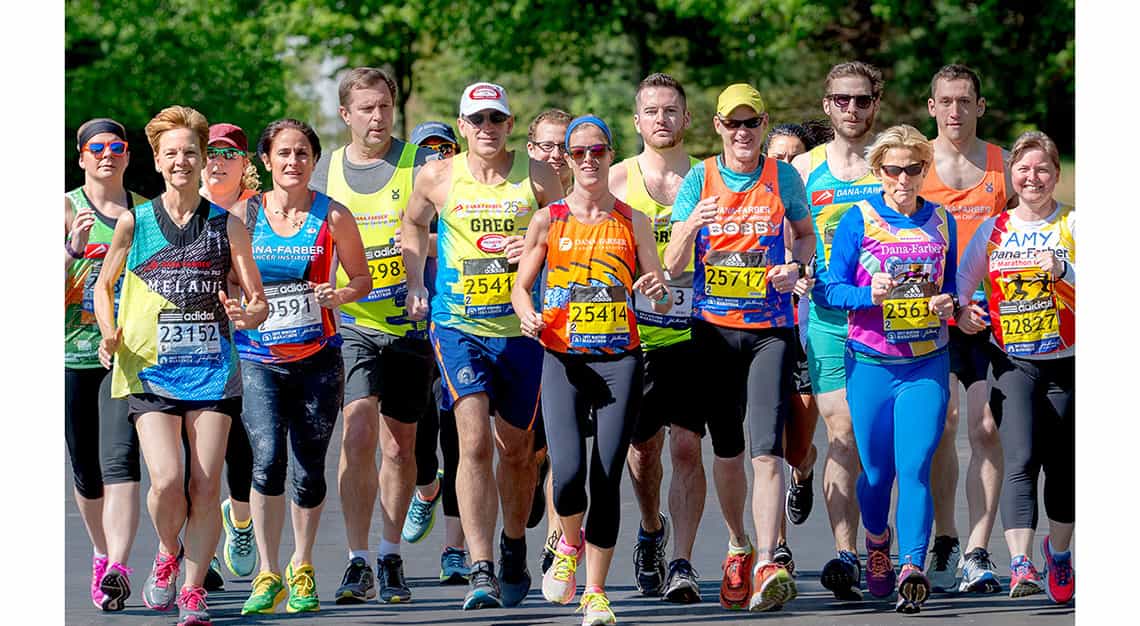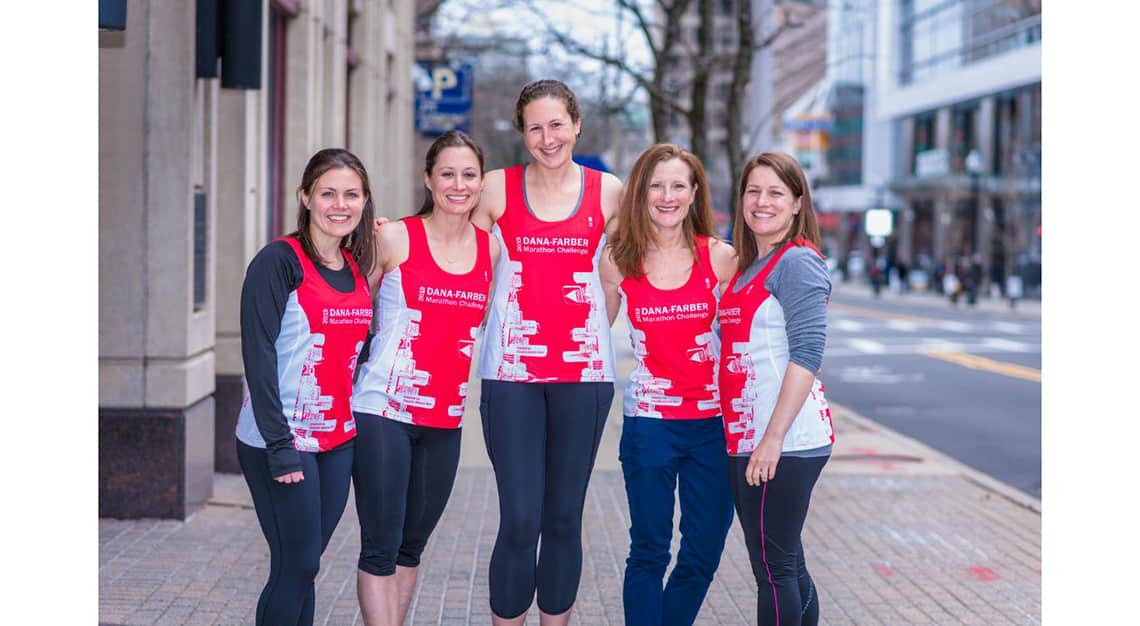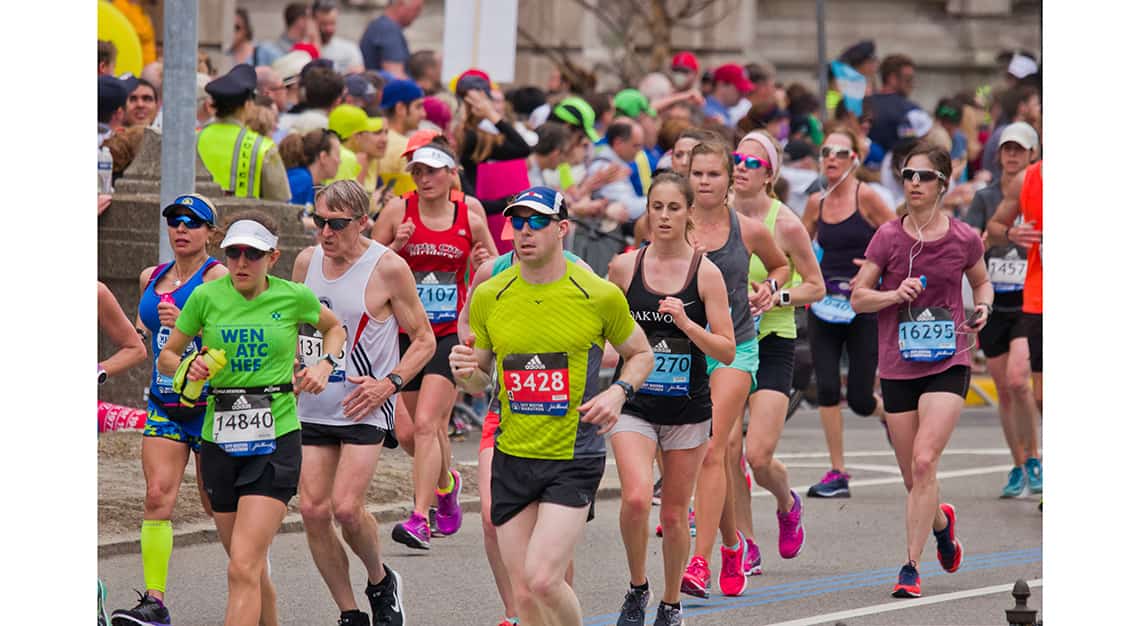 A handful of charities offer entry spots to the Boston Marathon for individuals who commit to a certain level of fundraising. But the best organisation for which to run the Boston marathon is the Dana-Farber Marathon Challenge. Dana-Farber is a world famous cancer centre in Boston, known for its research, treatment and compassionate care.
Dana-Farber sports by far the largest marathon team, with more than 600 members, who typically raise more than US$5 million (S$6.8 million) each year for cancer research and prevention. Every dollar raised goes to treatment and research – not a dollar to overheads. You have to apply to get on the team, but if you are willing to commit to US$10,000 (S$13,794) in fundraising, there's a very high likelihood that you will be accepted.
You'll be running in style with Dana-Farber because of the unique facilities they offer their runners at the start of the race and the finish line. In Hopkinton where the Boston Marathon begins, Dana-Farber has its own dedicated facility: a church, a short walk from the finish line, complete with indoor bathrooms (a real luxury on race days), snacks, beverages and camaraderie.
This is especially important in Boston where April weather can be nothing short of cold, windy, and wet. The rest of the runners are consigned to the high school grounds, and have been rained on incessantly by a callous Mother Nature with no regard for the rigours of Heartbreak Hill or the rest of the race. It's a lot better to be indoors at the church with Dana-Farber than outside in the mud at Hopkinton High School.
At the finish line, things are also much better for the Dana-Farber folks. There's a dedicated runners' recovery area at the Copley Marriott, steps from the finish line, where you've got a place to change – you can drop off warm clothes before the race – as well as food and drinks, a family area and, best of all, free post-race massages. After 26.2 miles, it doesn't get any better than that. I've raised more than US$120,000 (S$165,528) in my eight Boston Marathon runs for Dana-Farber.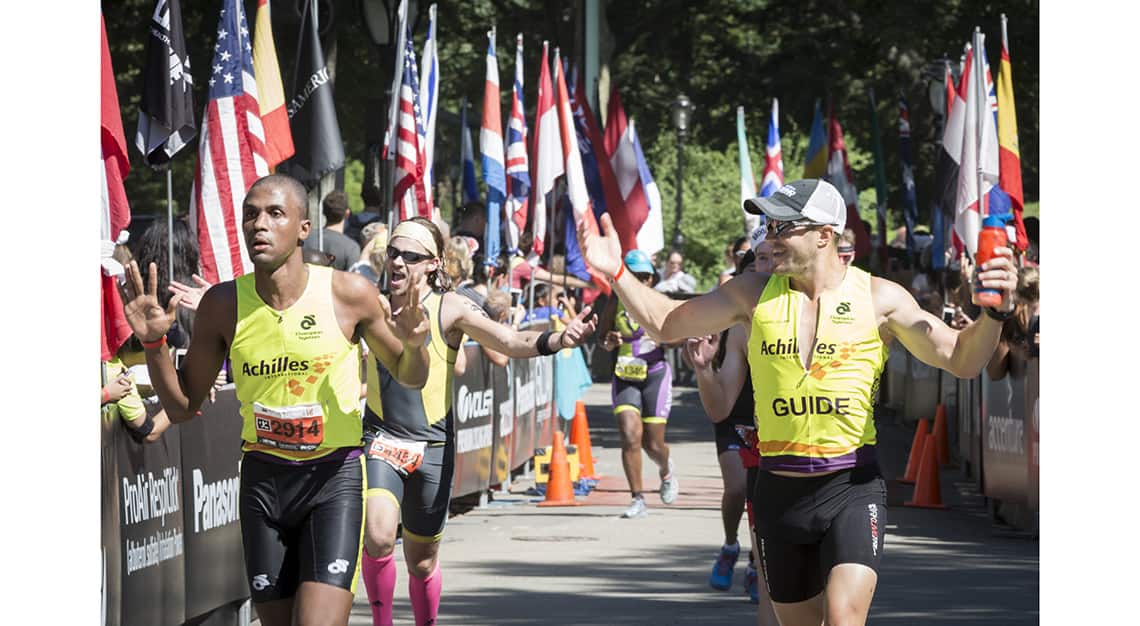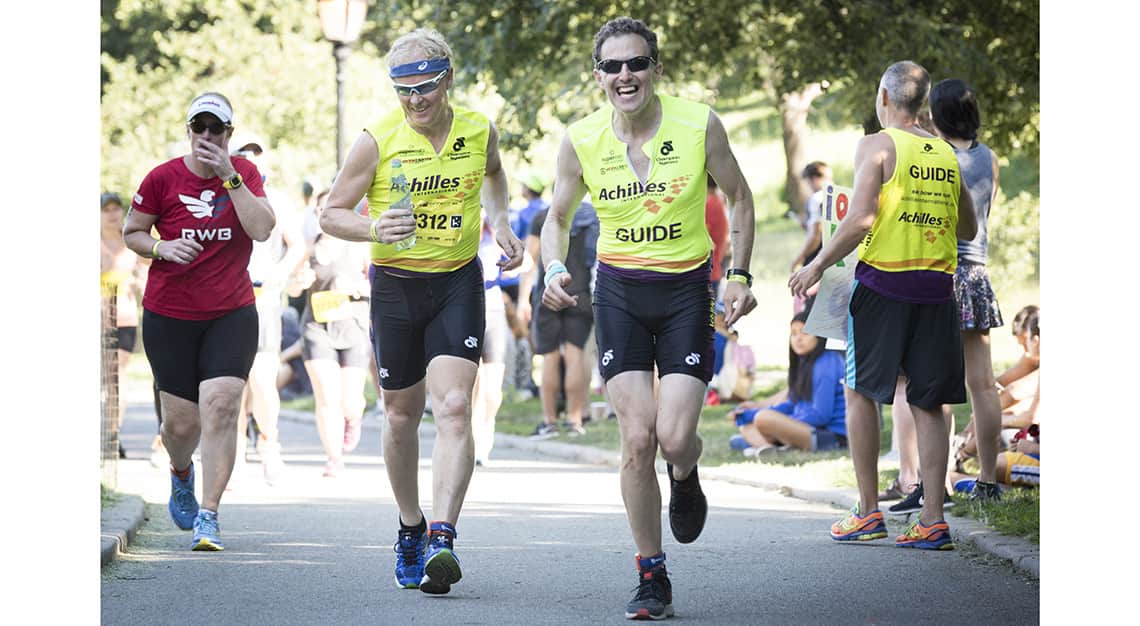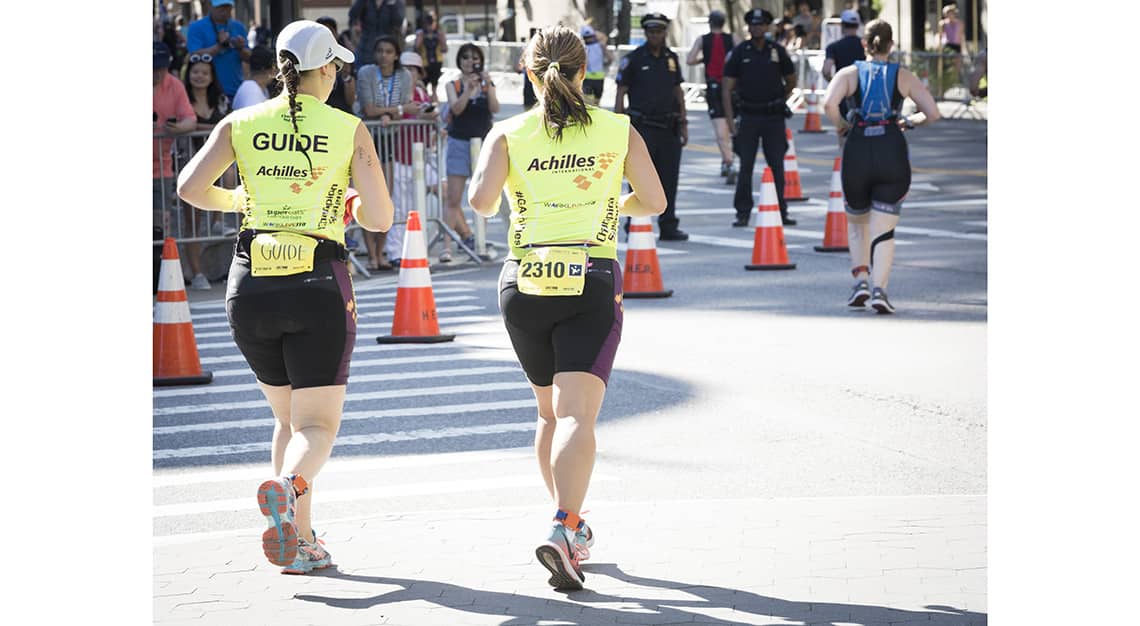 In New York, you can sign up with Achilles International, a group founded by a wheelchair-bound athlete named Dick Traum, who recognised that athletes with disabilities from around the world needed support, training runs geared toward their specific needs, and above all, accommodation in the New York City Marathon.
This means that you can apply to run as a guide runner to accompany athletes with disabilities, such as blindness, complete or partial deafness, scoliosis, stroke, brain damage, and a wide variety of other afflictions. They need runners of all speeds, so you don't have to worry that you aren't fast enough.
New Yorkers watching the race recognise the yellow Achilles T-shirts and go crazy for the runners and their guides. I've run seven New York Marathons for Achilles, and I can only compare the experience to running alongside The Beatles in the movie A Hard Day's Night. It's incredibly exciting, adds a dimension of service to the race, and it also means that you'll never be bored as you protect your runner from the sharp elbows of New York City marathoners.
The application to be a guide for Achilles goes live on their website in early July. There is truly no more rewarding way to spend race day. With Achilles, you get dedicated buses and special facilities at the start of the race, including a private bag drop, which is great for getting your gear quickly after the race is over. There's also a recovery zone right off of Central Park West as you come out of Central Park after the race.
If you've always had your heart set on running the New York City or Boston Marathons, now you know how to do it, and to do so in true style. See you at the finish line!