The gigantic structure is designed to produce around 300 mWh of renewable energy at Burning Man's Fly Ranch
The desert that hosts one of US' most prolific annual events, Burning Man, may soon welcome Solar Mountain – dubbed as an installation that would help to produce renewable energy for the festival. Nudes, an Indian architecture studio based in Mumbai, is one of 10 shortlisted designers who are in the run to have their works exhibited at the festival's Fly Ranch property.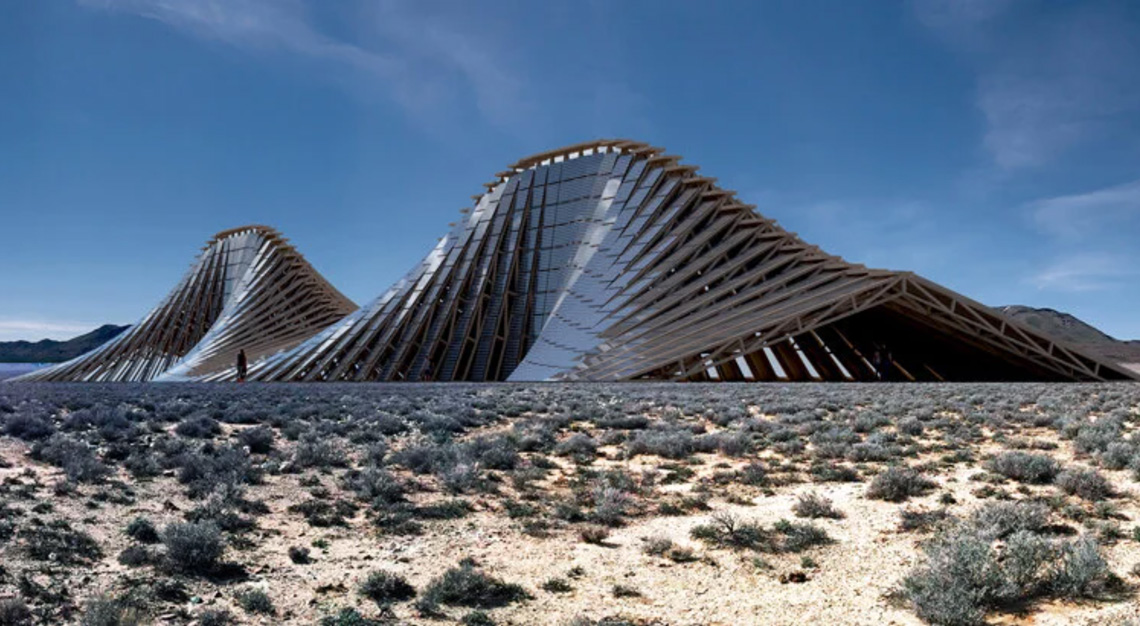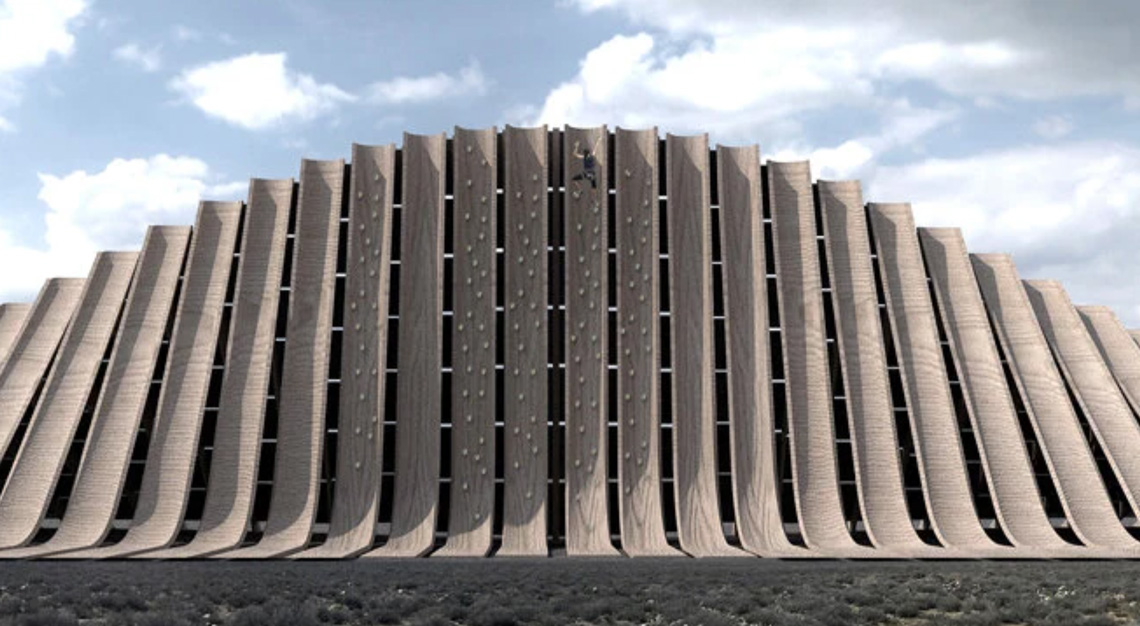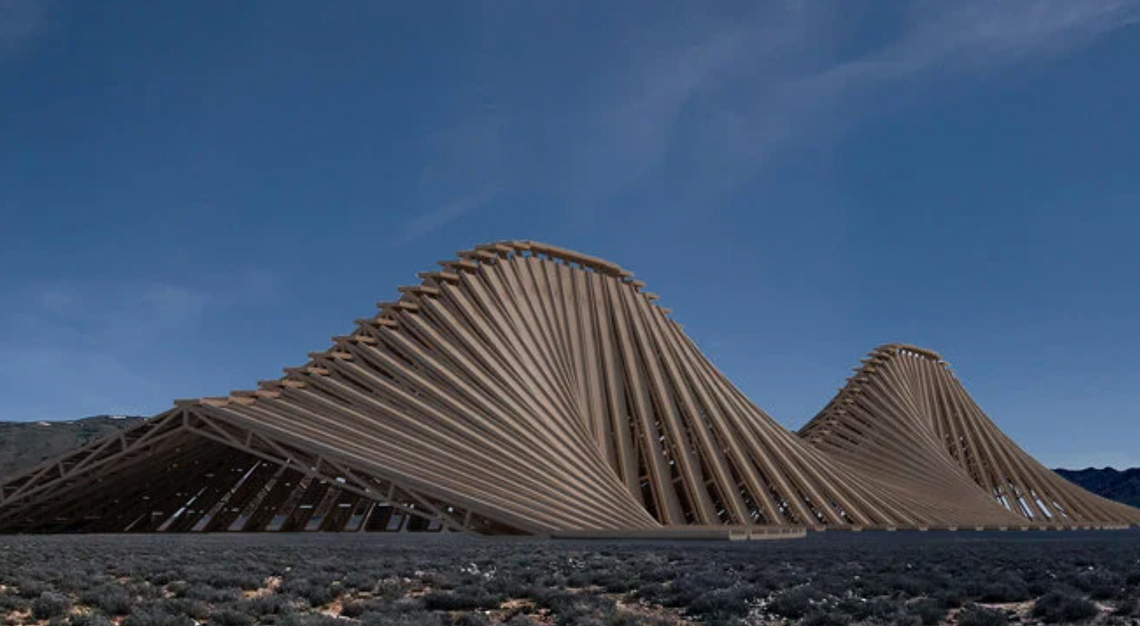 Caring for the environment, unmistakably, has reached new levels with Solar Mountain, which will serve as a permanent source of renewable energy at the ranch. The narrative behind the concept strings together three key values that Burning Man embraces: 'grow energy', 'interact', and 'play'.
What do all of these add up to? A futuristic, undulating structure that features a series of solar panels protruding out from a central spine – a design trait that's palpable across the site's natural landscape of geysers, wetlands, and hot and cold springs. The construction is divided into four units, each carrying 182 solar panels of 300-watt capacity; which means that the hub could produce a staggering 318,645 kWh every year. Size wise, it's as huge as one would imagine – each of the four units measures 30m in length, between five metres to 30m in width, and with a height of 15m, tops.
And yes, you can take a walk on the solar farm. As the solar panels fan out of the main spine, this creates a semi-covered pathway for visitors, illuminated by different light patterns emitted from the panels above. We're sure this is just the icing of the cake; as the project pans out, we'll keep our eyes peeled for more thrilling design features.