The Answers With… Hannelore Vandenbussche, the photographer behind Human Playground, whose work is about play across the world
"Sport can create hope where once there was only despair. It is more powerful than governments in breaking down racial barriers. It laughs in the face of all types of discrimination. Sports is the game of lovers."
This quote, attributed to Nelson Mandela, fronts Human Playground, the photo book by Hannelore Vandenbussche. The book is a celebration of sports and games, and the culture of play around the world.
Inspiration first came to Vandenbussche in the early days of her career, when she worked with renowned photographer Jimmy Nelson on his critically acclaimed photo book, Before They Pass Away. As she travelled to remote corners of the world documenting elusive tribes, Vandenbussche noticed a common thread that united these diverse communities, despite their isolation: A love for play in the form of a game or sport.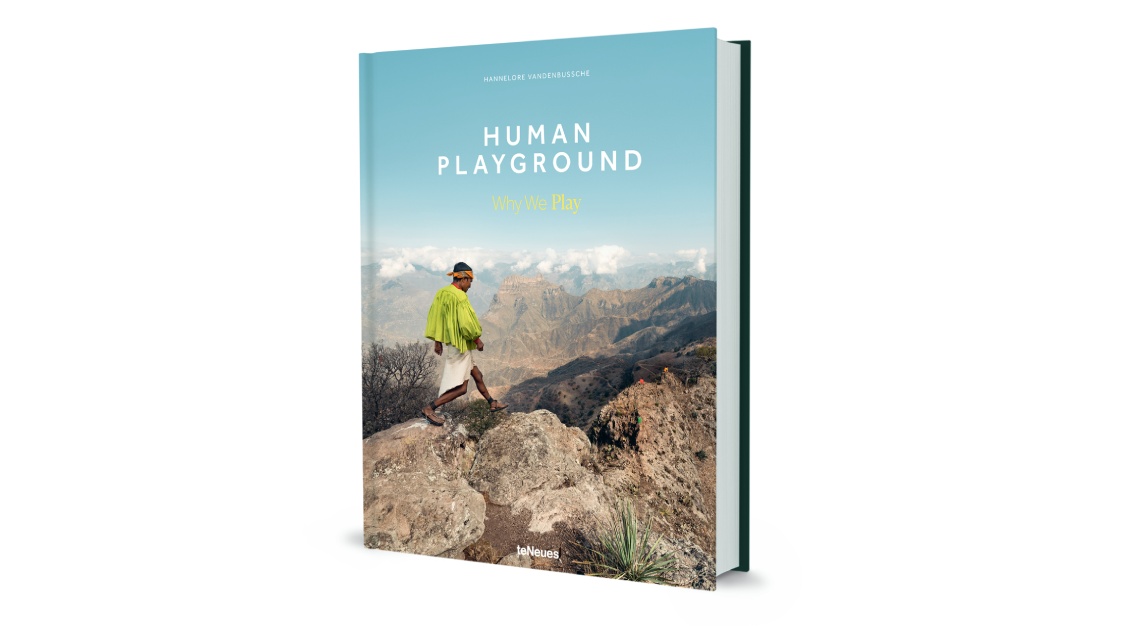 Human Playground is a culmination of Vandenbussche's exploration of play and its role in societies around the world. From donga stick fighters in Ethiopia to wrestlers in Bolivia, the book goes beyond capturing playful moments to documenting rites of passage, celebrations, and traditions kept alive through sports and games.
What started out as a photo book has grown into a documentary, now available as a Netflix series narrated by Idris Elba. Vandenbussche tells us more about how she sees the world through her camera lens.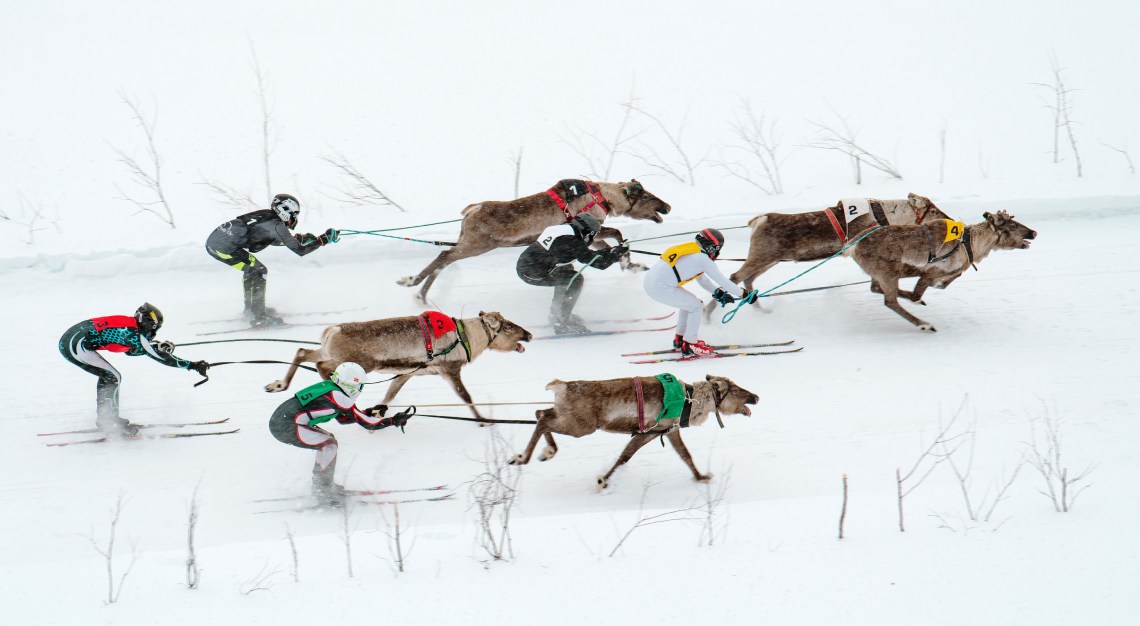 There are so many games and sports in the world. What qualities attracted you to the ones you chose to include in Human Playground?
It was important to me to cover sports that have a story behind them. For instance, reindeer racing in Finland, which is one of the few sports where women and men compete against each other. I wanted to tell the fascinating stories behind these sports. Geography was another consideration. I wanted to make sure I covered different parts of the world—different continents and weather conditions—to really emphasise the different environments these sports are played in.
What was the most enjoyable part of putting the book together?
Photographing the surfers in Nazaré, Portugal. This is where you find some of the biggest waves in the world. I went there a few times to shoot, but I was never very happy with my images. Eventually, I decided to photograph from a jet ski. I was very scared, but when you give all your trust to the jet ski driver, your whole world opens up. I truly felt Mother Earth! That was a real highlight. You tend to always think of surfing as an individual sport, but there is actually such a community—in the water and out of it. That was special to see.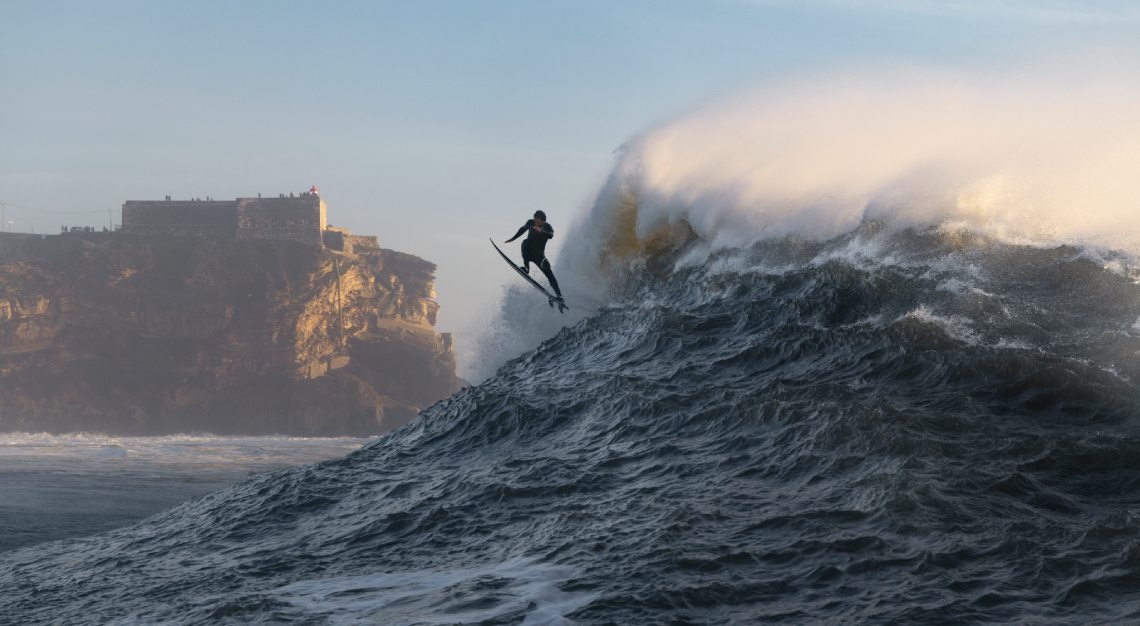 Out of the many sports and games you witnessed, which made the biggest impact on you?
Documenting the sport of Dambe in Nigeria was a quite an experience. I went to shoot in a very impoverished part of Lagos, where many of the people live in incredibly challenging conditions among landfills and open sewers. It was quite a shock for me, but it felt like everything went away when the sport started. There was so much fun, laughter, and joy. I am really glad to have included that story.
How has working on Human Playground changed you as a photographer?
I have become more flexible. As a photographer, there are many things I can't control, such as the weather. But I have learnt to enjoy going with the flow, and embracing it when things go wrong. In the past, I think I was more concerned when I went off-schedule.
What makes a good photograph?
When the subject touches me, it's beautiful. The composition and all those formal qualities don't mean anything to me unless there's something that really touches me.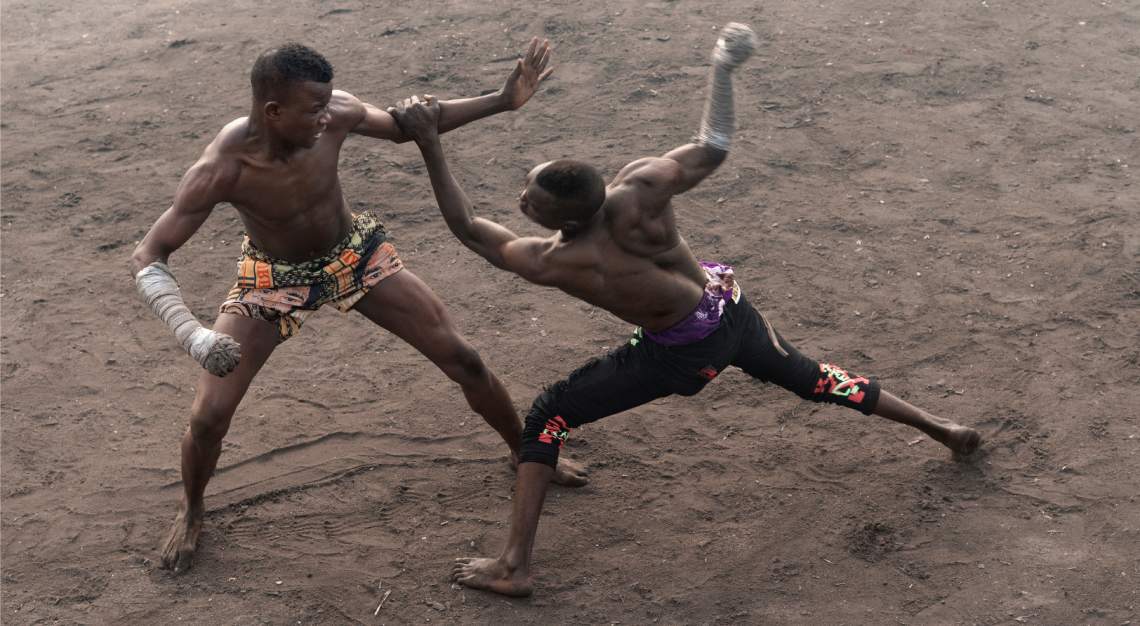 Name someone whose work you really admire. What elements of their work speak to you?
I really admire Belgian musician Stromae. I think he's a special artist. He created a whole new sound. A lot of his music has an international quality, with influences from around the world—many of which I now recognise having travelled extensively. His music really sparks a kind of courage in me.
Where do you find calm?
In my boat. I live on a houseboat in the city centre of Amsterdam. It's my cocoon in the big city. It's an old barge with small windows, so it feels really cosy. And of course, my dog is a source of calm, too.
Tell us about your first camera.
The first camera I used belonged to my father. It was Minolta, a very old reflex camera. I cannot remember the exact model. The first pictures I took with it were probably of my mother and father. I took the camera on my first trip to Nepal when I was in my late teens and that was my first proper experience with photography. I took a lot of landscapes, but also many portraits. I've always loved photographing people, and not much has changed since then.
Human Playground may be purchased at teNeues and seen on Netflix here