We got an early taste of Axel Heinz's final Ornellaia vintage
Written by Mike DeSimone and Jeff Jenssen
Just days after presenting the newly released 2020 vintage to members of the press and wine trade in New York City, tenured Ornellaia and Masseto estate director Axel Heinz announced he would be leaving the storied Bolgheri producers to take on a new role at Château Lascombes, classified Deuxieme Cruin Margaux.
The announcement was made 23 March 2023 and Heinz will stay on at Ornellaia and Masseto, where he has worked since 2005, until 1 July. Although the plan had obviously been in the works as the 2020 vintage was being released on 14 March 2023, nothing was said at that time about Heinz's impending departure. The appointment of a new estate director has not yet been announced. Winemaker Olga Fusari, who started as an intern in 2005 and has been responsible for the majority of the production at Ornellaia in recent years, with Heinz acting as her "supervisor and coach," remains in her current position. Fusari presented the wines with Heinz at the 14 March tasting.
At the event in March, Ornellaia 2020 La Proporzione Bolgheri DOCG Superiore Rosso was tasted alongside wines from four previous decades, including 1988, 1993, 1998, 2003, 2011 and 2013. Founded in 1981 and acquired by the Marchesi de Frescobaldi in 2001, Ornellaia is one of the flagship wines of Bolgheri and the Super Tuscan movement. (Super Tuscan is generally a red wine from Tuscany that does not restrain itself to indigenous Italian varietiesWhile each wine had its own character and profile, the tasting was a testament to the overall quality and age-ability of these wines.) Each vintage is given a name by the estate director that summarises its character, and La Proporzione, or proportion, is meant to convey the sense of "each grape variety in a perfect relationship." The 2020 is a blend of 50 per cent Cabernet Sauvignon, 32 per cent Merlot, 13 per cent Cabernet Franc and 5 per cent Petit Verdot that was fermented in stainless steel and oak tanks and then transferred to oak barrels to undergo malolactic fermentation and mature for 18 months. After blending, the wine was returned to the barrel for another six months.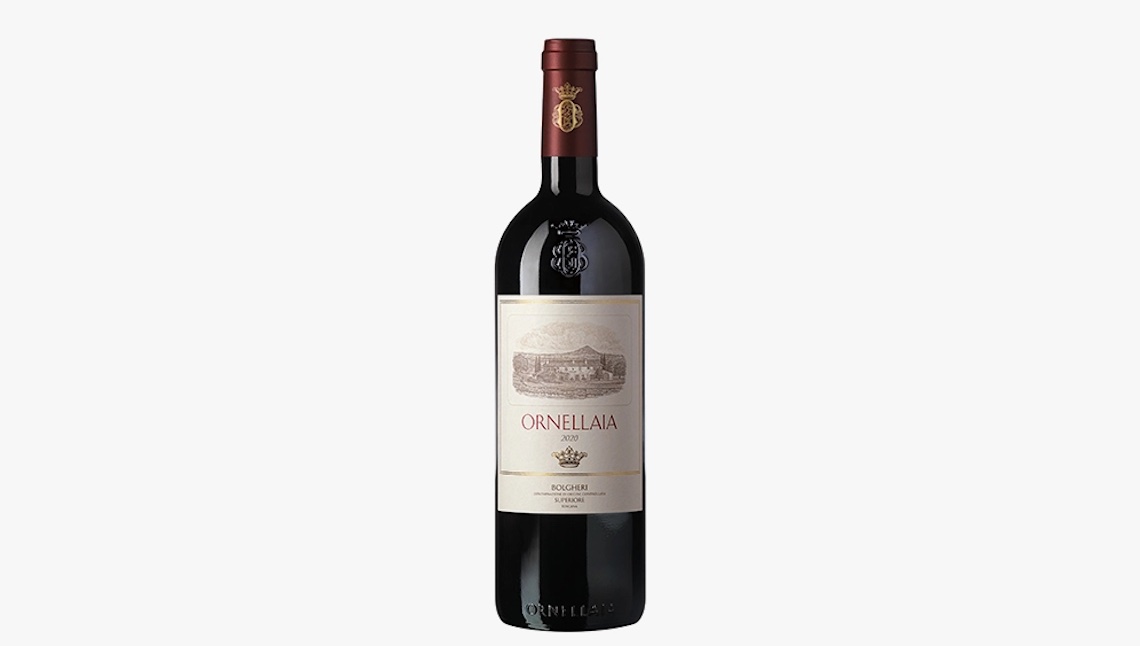 The result is a wine with incredible depth and complexity. Aromas of raspberry, red currant, butterscotch and cherry pipe tobacco prepare the taste buds for flavours of blackberry, caramel, crumbled thyme, violet and a hint of forest floor. Plush tannins ply the palate and peel away to reveal well-integrated acidity and a dried Mediterranean herb finish.
"There are some elements of a truly ripe and opulent and rich vintage; there are some cooler elements, hence the name 'proportion,'" Heinz explained. "The wine has an interesting balance. Texturally it has something that we very frequently find when the vintage is not too dry. It has richness but at the same time, there is a great deal of ripeness of tannins. The tannins are rather soft and coating and it's a very textural wine."
He further elaborated, "The other element that I find makes the character of 2020 Ornellaia is that it's a particularly fruit-forward expression of Ornellaia. There is an intensity and purity of fruit which seems to not want to decide whether it's on the very ripe or the very vibrant and fresh side." Seeing how well the prior vintages have held up, this is a bottling that will mature beautifully for another two to three decades.
Regarding his time at Ornellaia, Heinz stated in an email, "For me, it has been an incredible honour to contribute to the success of Ornellaia and Masseto in these years and I'd like to thank Giovanni Geddes and the Frescobaldi family for this invaluable journey."