In Mind Your Business, we speak with all the great leaders of the world. Here, we feature Greg Lambrecht, founder of Coravin, the contraption that lets wine live on longer than it should
If there's anything more life-changing than the wine in your cellar, it is Coravin. How else can one enjoy a glass of rare vintage without letting the rest go to waste? The wine preservation system employs argon gas and a surgery-grade needle to extract the wine, without exposing the rest to oxygen. One can have a glass of wine and put the bottle back on the shelf, before going back to it a few years later as though it was never touched.
All it took was the smarts of Greg Lambrecht, his passion for wine and a career in patenting medical technologies (chemotherapy needles for instance) to disrupt a very traditional industry. He spent years perfecting the technology before launching it in 2013, replacing the cork or screw cap through different iterations. Most recently is the Coravin Vinitas, a sleek machine that fractionalises wine on the fly. Available for lease at US$750 a month, the Vinitas allows wineries, retailers and distributors to transfer wine from bottles, tanks or barrels into single-serve 100ml sample bottles, each with a lifespan of 10 to 12 months.
We speak with Lambrecht to find out more about the Vinitas, how he continuously innovates and the values that matter to him as a business leader.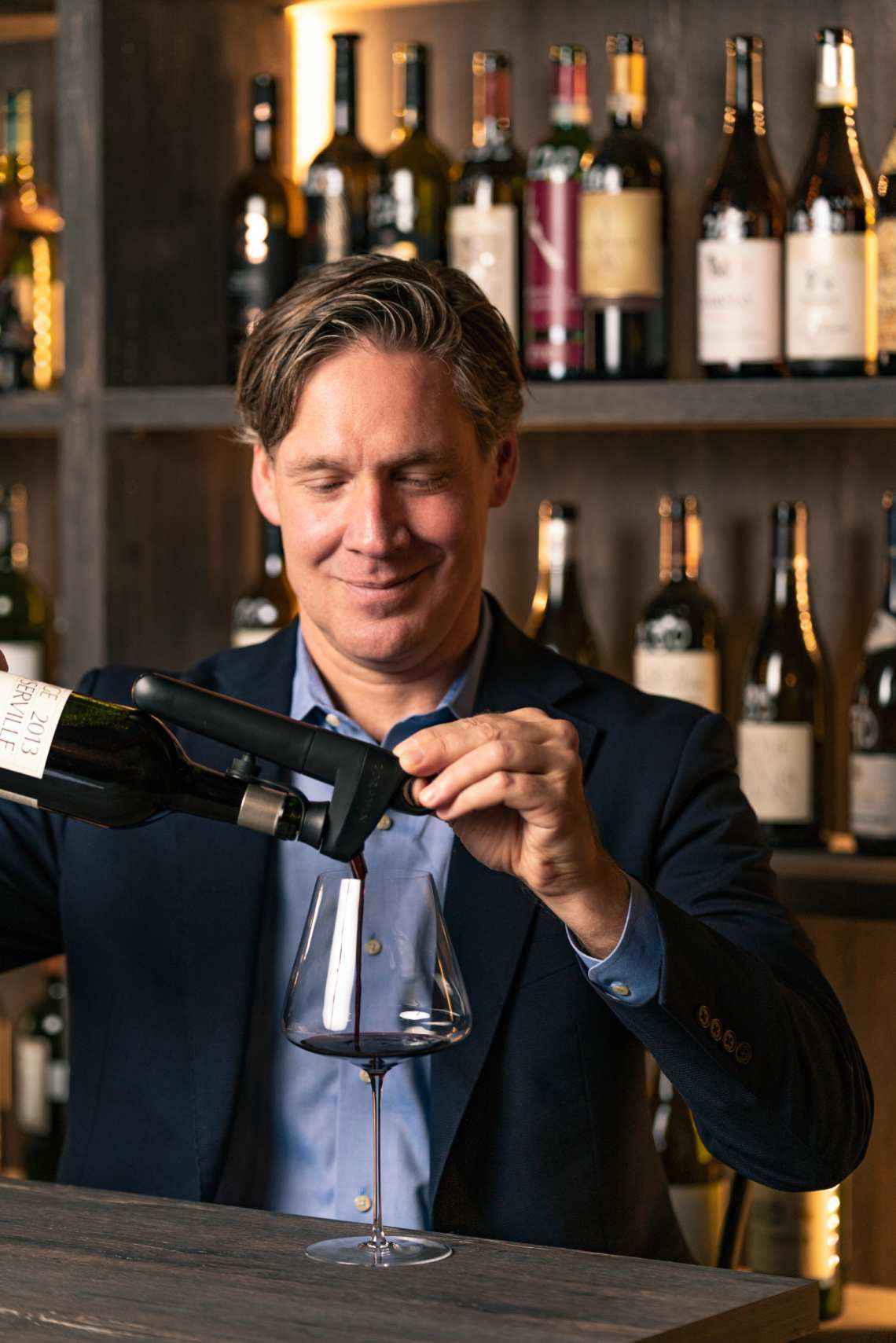 What do you remember about your very first sip of wine?
My first wine was a Peju Cabernet 1985.  It was also their first vintage. I remember immediately falling in love with the incredible smells and flavours, but also being shocked that it tasted nothing like a grape. I remember testing Tony Peju's patience as I peppered him with questions about how the wine had been made, how he had made something so magical from such a simple fruit. The Peju family and I are still close, and indeed his winery in Napa has been a partner to Coravin since our launch.
The younger generation isn't drinking as much wine as companies like yours would like. What is your take on this and what are the various ways Coravin plans to change that?
We have two challenges in wine that other beverages like beer, spirits and cocktails don't have—infinite variety that is often impenetrable to someone just starting off, and that wine of any quality rarely comes in single servings, making exploration of this variety expensive and cumbersome.  
Coravin is addressing both of these challenges with our existing and new systems. Our existing systems allow the six-serving container, that is the 750ml wine bottle, to be broken into six individual servings that can be consumed whenever and however the user wishes. We call this fractionalising the bottle by the glass at the point of service. Individual servings are both less costly than a full bottle and enable comparison of multiple wines at one sitting, giving you the chance to learn faster about the incredible variety of wine. Our new system, Vinitas, hopes to achieve this goal of fractionalising at the point of sale. Vinitas allows the producer to break down a bottle at their convenience into smaller bottles that have a year shelf-life, which enables them or their retail and distributor partners to sample or sell high-quality wine in single servings at a fraction of the price of a full bottle. Young consumers can now purchase wine by the glass at retail or at the winery and explore in a format they love with both beer and cocktails.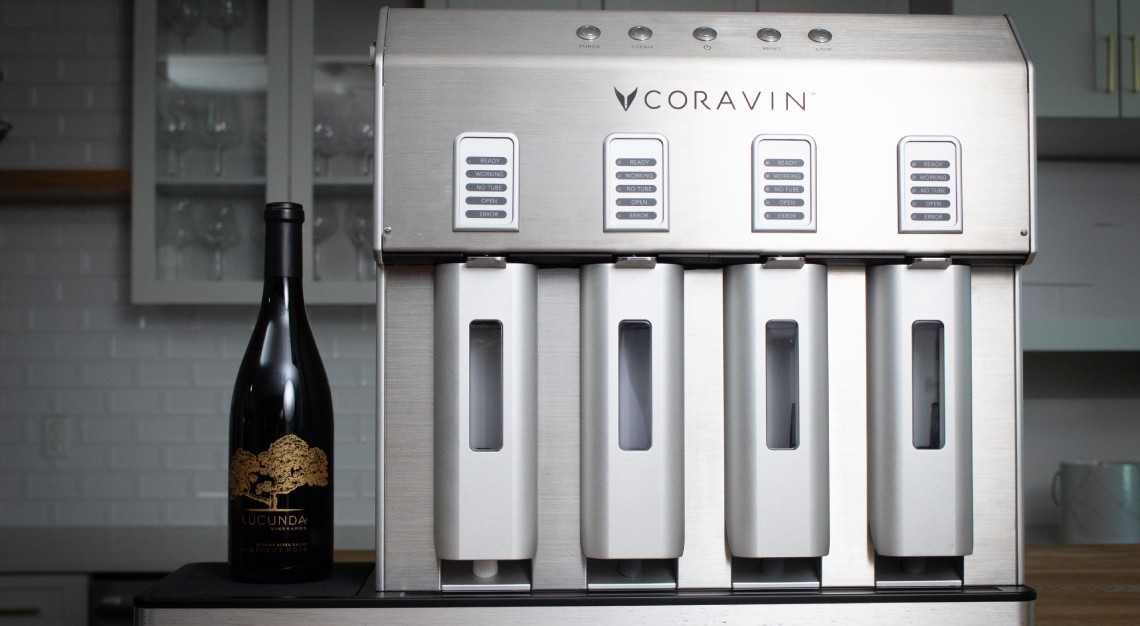 What's a good introductory wine for someone who isn't a fan?
It's hard not to love a great grenache (which I call wine candy due to its lovability). Many wines from Spain and Southern Rhone are both affordable and delicious, too, but for me the answer is always sparkling wine. There are so many great sparkling wines from Champagne, Italy, Australia, and beyond.  It is an incredible world of discovery.

People engage in all sorts of conversations about all sorts of things. But when it comes to wine, it is often considered pretentious. Have you thought about negating the pretentiousness of wine culture?
I love wine because wine is so wonderful, infinitely variable, and is made by wonderful people in beautiful places. It doesn't need to be pretentious to be any of these things. My advice to people starting out is to avoid high-price wines as there are many amazing wines in the US$15 to US$30 price range. Find a wonderful wine store with good people who ask you questions and speak simply and clearly about the wines they sell. Finally, go visit a wine region and some producers whose wines you love. There is no better way to discover the true beauty that is wine. The new generation will make their own wine culture, and hopefully without the pretentiousness.
How do you continuously innovate and improve Coravin to meet the evolving needs and expectations of the wine world?
It all starts with having the best understanding of your customer's needs. The original Coravin came from mine—I wanted to drink any amount of wine from any bottle I owned whenever I wanted without having to think about when I would finish the bottle.  I wanted to be able to taste five different Chardonnay from around the world on a Tuesday and come back to those wines weeks, months, even years later. Every innovation since launch has come from one of our customers expressing a need they had with wine or our systems over a dinner or drinks. This is true for our aerator, Coravin Sparkling, Pivot, as well as Vinitas. Getting to know our customers, from consumer to winery, to restaurant, to distributor has been fundamental to our innovation.
What is the most inventive way of using Coravin that you have encountered?
There have been so many, but to name a few: wineries use Coravin to check for flaws on their wines (cork taint, et cetera) before sending them to events; restaurants serving verticals of wines as a pairing with one dish (three decades of Chateau d'Yquem and cheese, for instance); and one consumer who used Coravin to blend multiple wines in one glass (I can feel the winemakers cringe). My favourite recently was a restaurant in Paris who uses Coravin Sparkling to do Champagne pairings with their tasting menu.  I can't wait to dine there.
As the founder of Coravin, what would you say is your biggest unexpected achievement?
I had no idea how big Coravin would become. We are in over 60 countries, have sold millions of systems, and have served hundreds of millions of glasses of wine. I like to think of each of these glasses as an experience someone had at their home, in a restaurant, or a winery. In some way, Coravin had a positive impact that person in that moment with that glass of wine. As an inventor, having this kind of a positive impact at such scale is a dream come true.
On that note, what values and principles are important to you as a business leader?
We exist because of our customers and because of this incredible beverage that has been a part of our culture for over 8,000 years. We must, therefore, respect both. While Coravin is a disruptive technology, it must only expand the ways wine is enjoyed, served and sold. Coravin can be disruptive by adding new behaviors and business models, but not at the expense of others that have evolved through the centuries. My other principle is that we must always strive to exceed expectations with the systems we produce—when we say the wine will last weeks, months, or years after service with Coravin, the remaining wine must be indistinguishable from an untouched wine at those times.  Honesty, directness, and simplicity are always good rules to live by.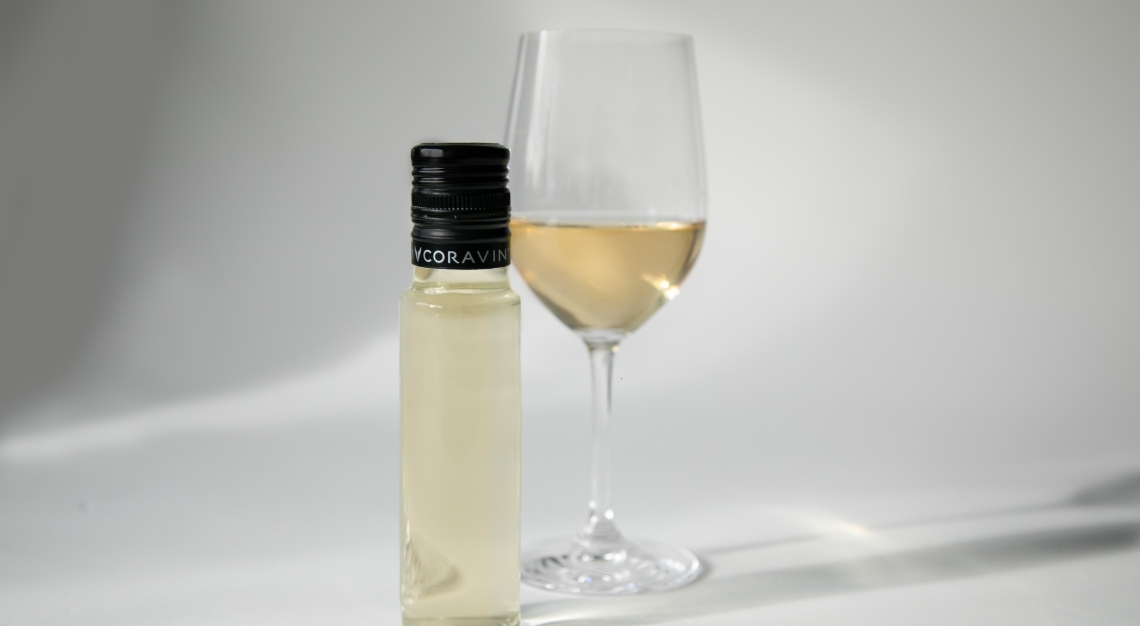 How do you see yourself shaping the wine world?
Coravin enables exploration of the incredible variety that is wine perhaps better than any other tool. By breaking the bottle down into individual glasses without compromise or waste, my hope is that more people will try more wines and have a greater opportunity for finding the wines that are a perfect pairing with that moment. This gives both the consumer and professional unparalleled access the extraordinary global passport that wine of the world represent. Someone told me that Coravin democratises wine. I hope that is something Coravin adds to the wine world.

What has been the most important shift in the industry and what are you excited about moving forward?
The most important shift is climate change. It's increasingly challenging for traditional wine growing regions as they try to adapt grape varieties, clones, and winemaking techniques to the warming climate. On the positive side, regions that were once too cold for wine are now producing some lovely new wines. English sparkling wine has come into a world of its own for example. But, in the end, I am most excited by the opportunities for high-quality single-serve wine and whatever part Coravin continues to play in it. It makes no real sense that wine is sold in a six-serving container, when smaller formats make sense for many occasions.

In your opinion, what kind of wine is the best wine?
The best wine is one made to represent the place it was made—the land, weather, and importantly the people as they were during that vintage. That is the magic of wine. By contrast, my least favourite wine is one made to copy another region with the hope of creating a perception of quality. By sacrificing uniqueness, they've lost their individuality, lost the ability to transport you to their home with the smells and tastes that are only theirs.