With Malaysia's international borders fully open by April, here's your chance to whisk your friends and family to the aquamarine idyll of the Andaman Sea onboard a private charter
With the recent announcement of the reopening of international borders by Malaysia, Robb Report Singapore readers eager for fuss-free travel to their nearest neighbour can now do so in style, with this Ultimate Gift Guide calculated to make up for lost time through an experience of a lifetime.
To start, you and your entourage can make for the Seletar Business Aviation Centre to board a Bombardier Global Express business jet. In the time it takes to enjoy a bottle (or two) of delicious Dom Pérignon, you will be transported on this private charter jet to the idyllic island of Langkawi, a mystical island boasting 10-million-year-old rainforests and ancient rock formations dating back to the Cambrian era, some 540 million years ago.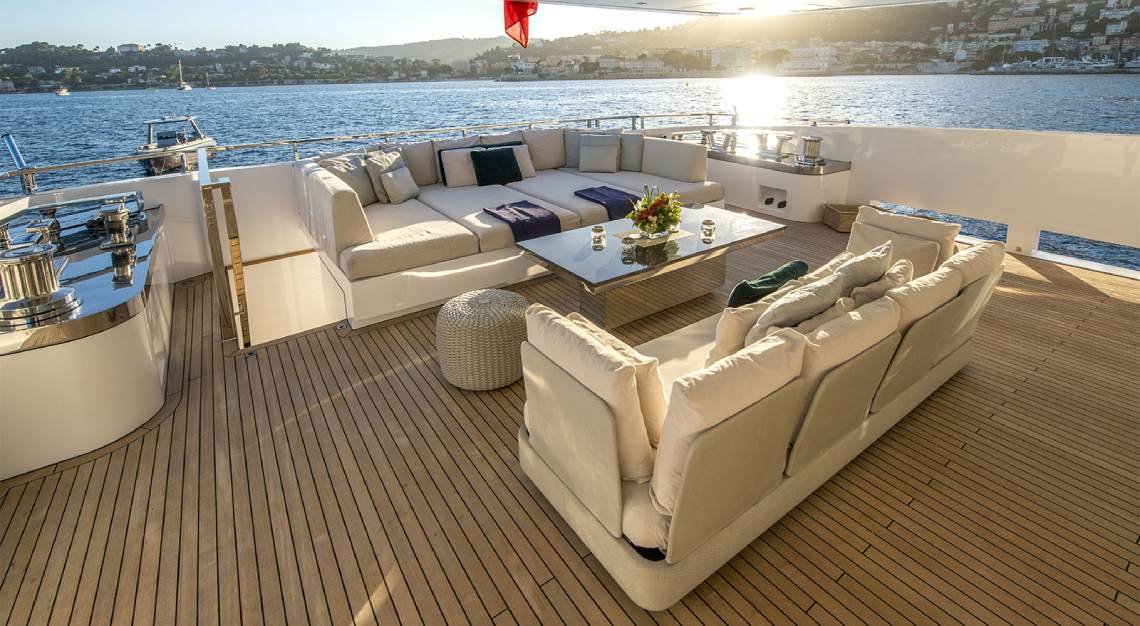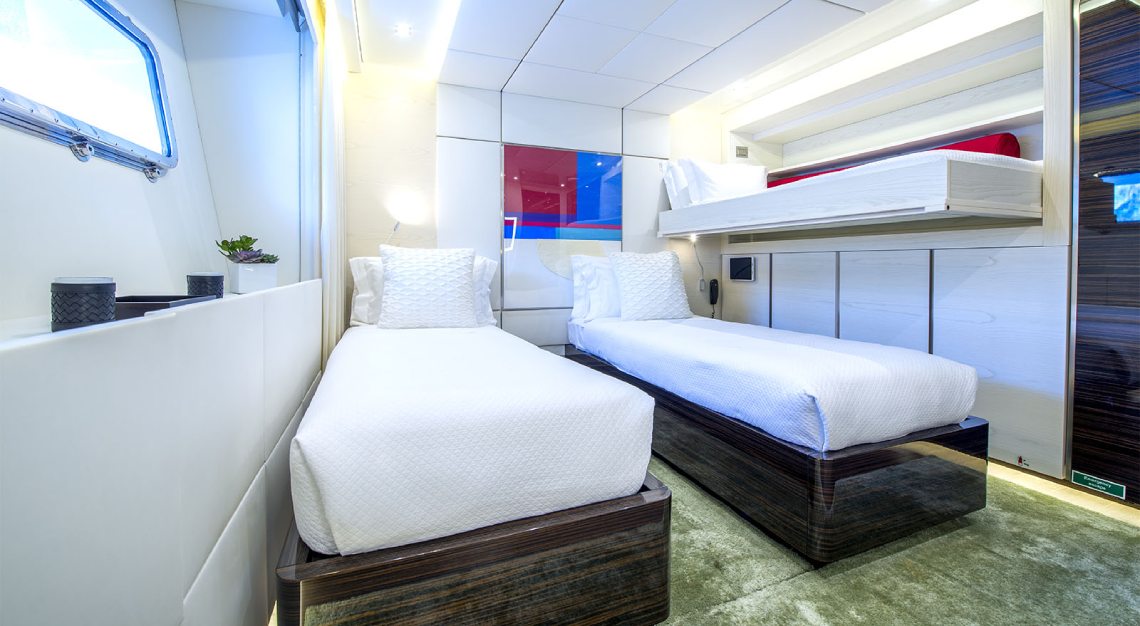 From the Langkawi International Airport, you are then whisked to the Royal Langkawi Marina where your party of 12 will board a 152-foot superyacht built with the panache of Italian shipyard Admiral. This opulent vessel offers five staterooms as accommodations for up to 12 guests with creature comforts as that surpass many modern custom-built boats. A minimalist aesthetic welcomes you, the effort of award-winning interior designers Admiral Centro Stile and Dragana Maznic—providing the perfect home for blissful cruising on the calm, beautiful Andaman waters around the Langkawi archipelago.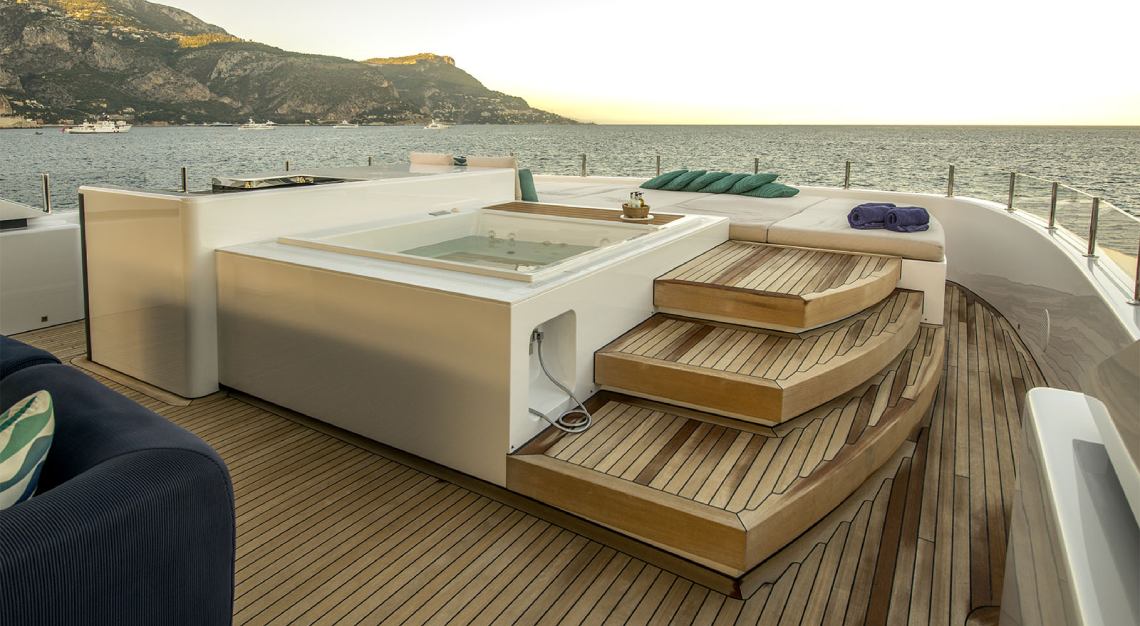 You'll quickly feel at home with the host of amenities on this private charter, from a Turkish bath/steam room, Technogym-equipped exercise spaces, a large sun deck with jacuzzi, sun pads and loungers. Most impressive of all is the extra fun beach club which provides for plenty of excitement on and in the water, with a 5.6m RIB tender for exploring the many pristine islands (Langkawi is made up of 99 islands after all). You'll also find fishing rods, wakeboards for adults and children, kayaks, an inflatable jungle gym, a duo of Yamaha VX cruiser jet skis and snorkelling gear to ensure you maximise your aquatic getaway.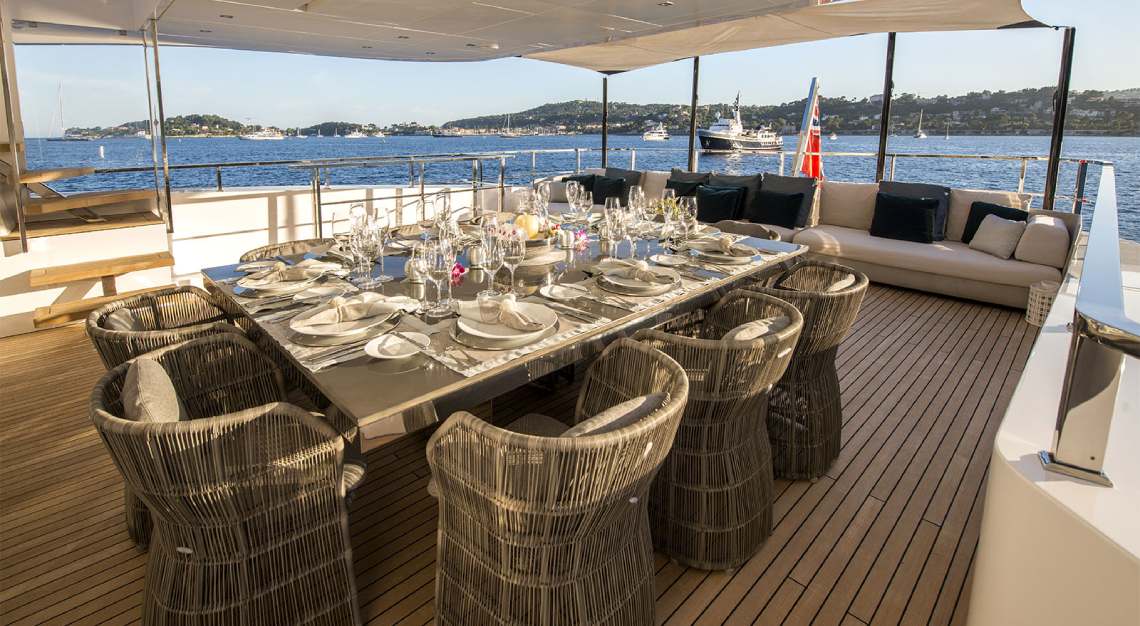 The chef on board will then provide for daily meals based on your delight, as you and your party soak in the glorious sunsets on deck, paired with delicious wines. At night, you may luxuriate in the jacuzzi under the twinkling night skies as you nurse a delicious Scotch. This once-a-lifetime opportunity to live it up also include a return flight to Seletar, ensuring you get home with memories of having enjoyed the sweetness of life with the people who matter most, for some a return to the golden age of travel which was in hiatus for the past two years. Longer cruise itineraries are available upon request.