This month's event is featuring a mix of aircraft types, from the world's largest two-engine commercial jet to a solar glider, to new electric air taxis buzzing the show
French President Emmanuel Macron opened the Paris Air Show on 19 June 2023, signalling the aerospace industry's importance to that country. The bi-annual event, which swaps places every year with the Farnborough International Airshow in the UK, is a combination of business, military and commercial aviation.
A number of major deals were announced, including Indigo's intent to purchase 500 Airbus A321XLR long-range commercial jets—the largest order ever by number of aircraft. Analysts believe more than 2,000 new jets will be ordered this year.
More than a half-dozen new aircraft either flew each day to wow showgoers or were introduced on the static displays. The new aircraft ranged from titans like the Boeing 777X—the world's largest two-engine commercial jet—to electric vertical takeoff and landing (eVTOL) air taxis that either took to the air or showed prototypes for the first time.
Parisian officials are keen to show off the electric air taxis a year ahead of the 2024 Olympics, where German firm Volocopter has pledged to have its eVTOLs crisscrossing the City of Lights.
Here are our favourite seven aircraft.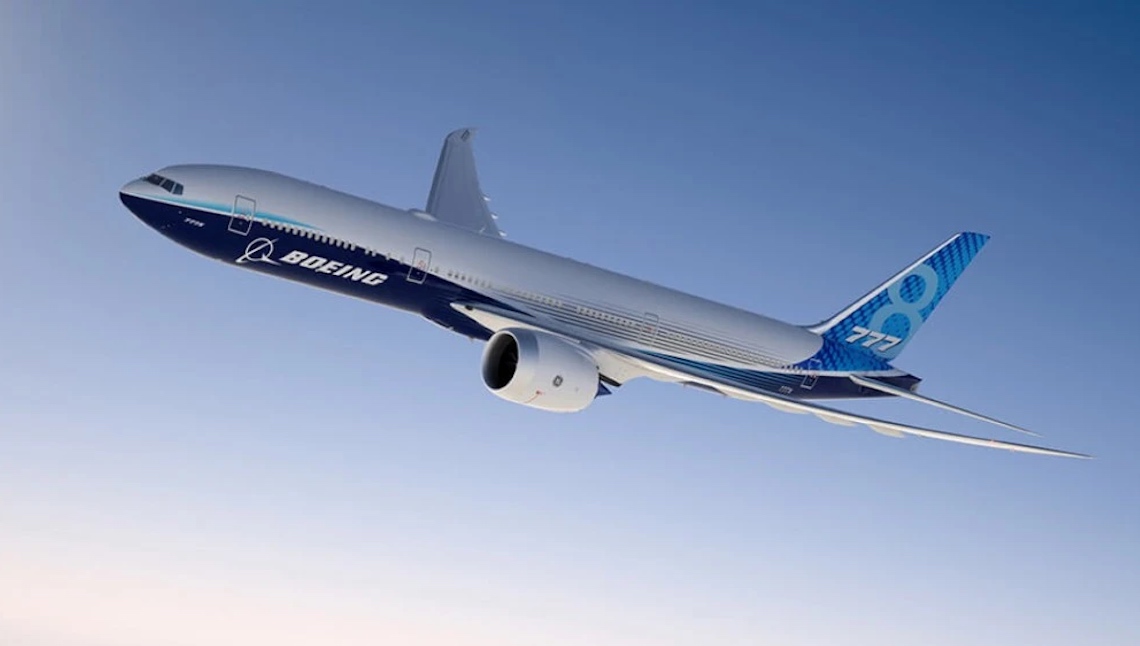 Boeing 777X
The world's largest twin-engine jet took to the skies this week in Paris, as it moves toward certification later this year. Boeing says the aircraft will deliver 10 per cent lower fuel use than its competition while also offering a wider, spacious cabin. The new 777X has features like a folding wingtip, improved aerodynamics, an upgraded cabin environment, larger windows, and lower cabin altitude. Attendees were wowed by the huge airliner's nimbleness on its exhibition flights.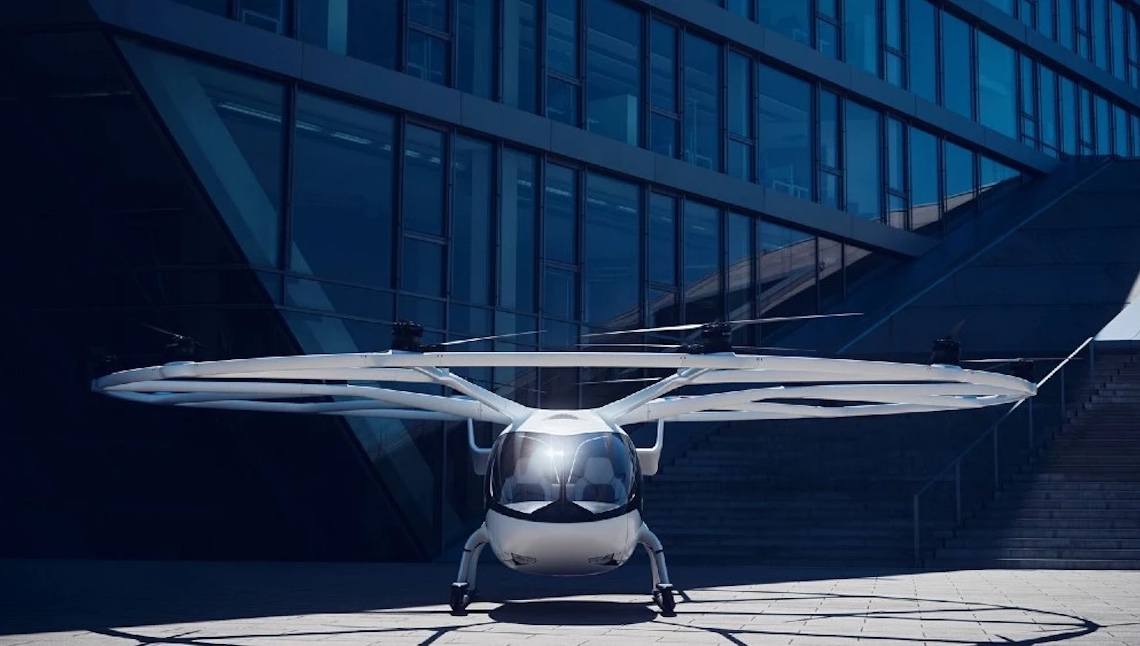 Volocopter 2X
The German eVTOL-maker Volocopter, which plans to provide air-taxi transport across Paris at the Olympics next summer, gave a preview of its electric aircraft. While only test pilots were allowed, the two-passenger 2X exhibited a maximum speed of 68 mph with its 18 rotors and electric engines. The sight of the eVTOL on the outskirts of Paris skies is not new, since Volocopter has been doing test flights in the region for more than a year. Long-term plans are for the air taxi to fly between Paris Charles de Gaulle Airport and Le Bourget Airport, as well as stopping at a heliport near Versailles. The company also plans to install a vertiport on a barge on the River Seine in southeast Paris. Volocopter is expecting EU permission to fly by spring 2024.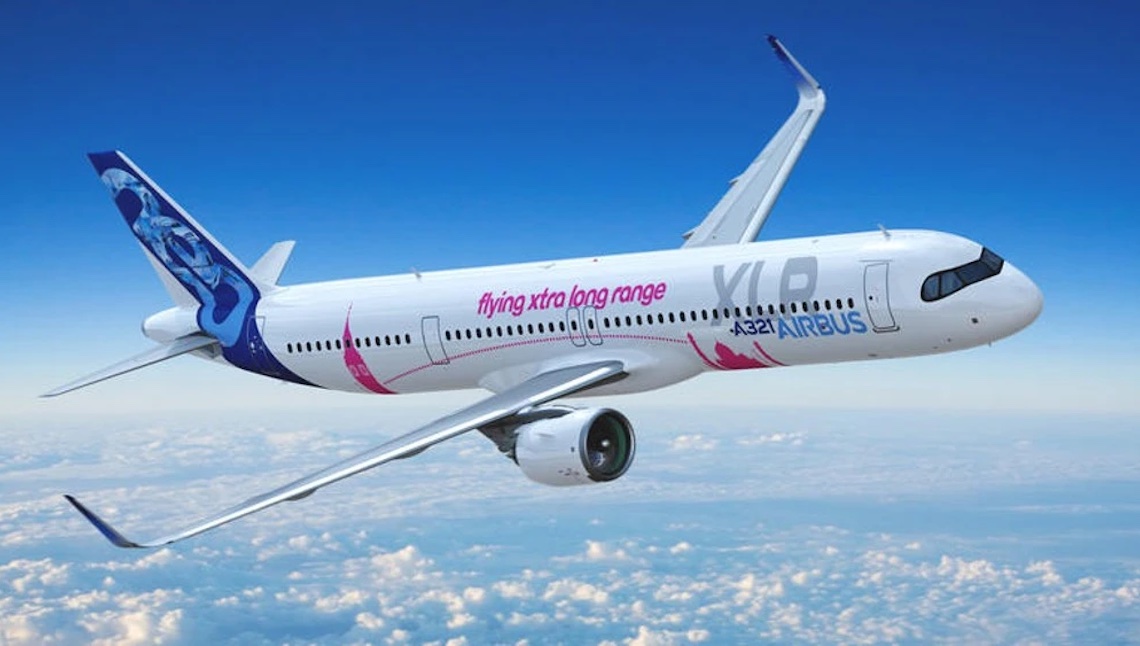 Airbus A321XLR
The 'XLR' in the Airbus 321 airframe stands for 'Xtra Long Range'. The aircraft, which made its public debut in Paris earlier this week, stole the show. A 4,700-nautical-mile range, plus a 30 per cent lower fuel burn than last-generation aircraft, prompted IndiGo airline to order 500 aircraft—the largest ever by the number of aircraft. With its longer range, the XLR is being touted as a "route opener" by providing new opportunities for nonstop flights around the world. There's no doubt that it will eventually be the template for a business jet, where four customised "zones" with a bedroom, a shower, an entertainment centre and total seating for 15 will replace the commercial version, which seats up to 220 passengers.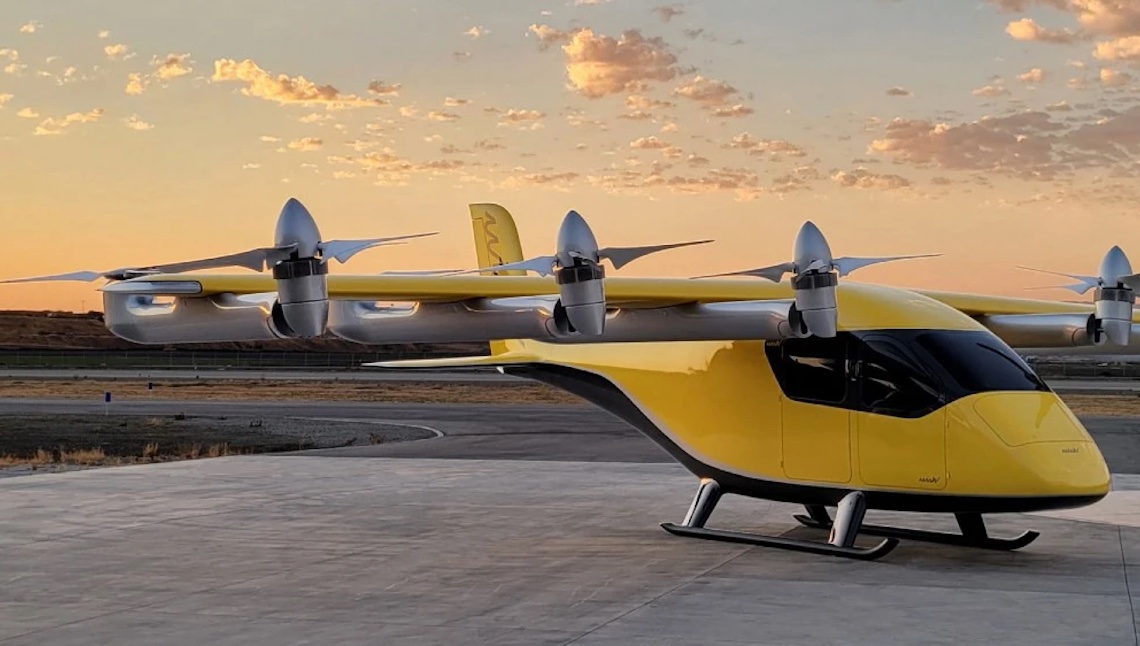 Wisk Aero
Another eVTOL maker, Wisk Aero, unveiled its sixth-generation electric air taxi at the show. Unlike its competitors, this will be self-driving and have a range of 90 miles with a cruise speed between 110 and 129 knots. The company became a fully owned subsidiary of Boeing earlier this year, giving it access to the airframer's R&D, testing, and certification expertise. The air taxi will have space for four passengers and their luggage. The company expects its air taxis to be mainstream by the end of the decade.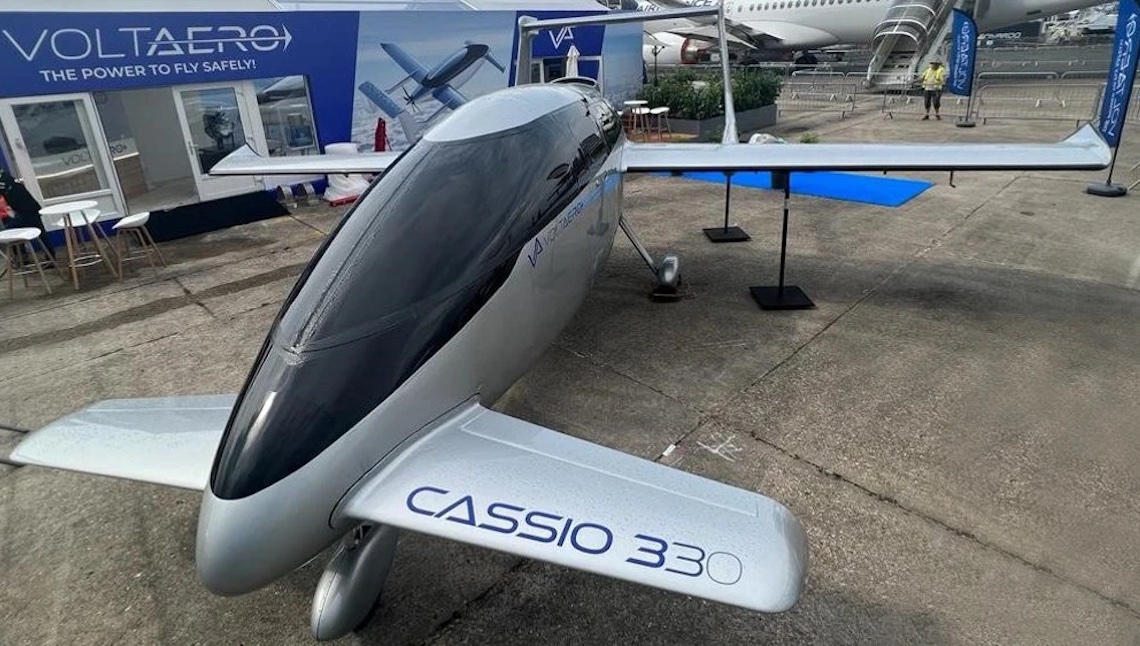 VoltAero Cassio 330
The Cassio 330 was unveiled this week at the show's Future Air Mobility display, among other eVTOL manufacturers. This prototype will be used to validate the airframe's configuration but isn't expected to fly until the end of the year. Unlike the pure-electric air taxis, this will have a hybrid configuration with the batteries and electric motor doing the lion's share of flying, while the internal combustion engine will be a "range extender" by recharging batteries in flight. Expected next year, Prototype 2 will have a full-glass cockpit with Avidyne avionics for single-pilot operation. The 330 will be configured as a four-to-five-seat aircraft, with larger VoltAeros eventually following.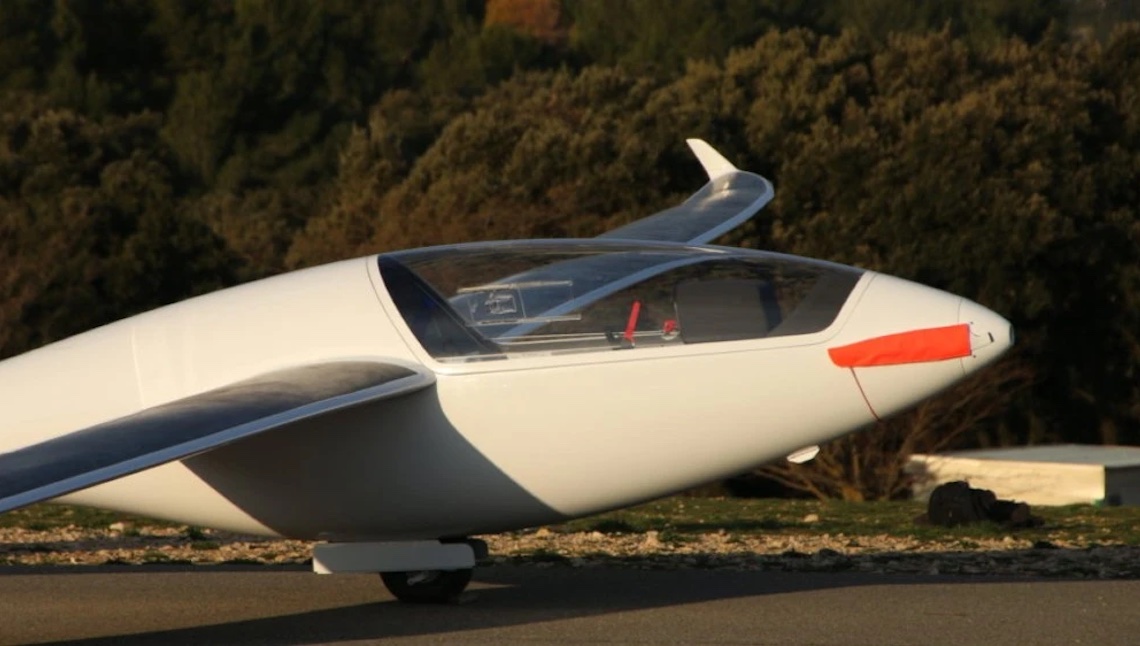 Innovavis Sol.EX
The most sustainable aircraft at the show, the Sol.EX did a successful maiden 'Tour de France' last summer. The solar sailplane uses converted energy from its solar panels to fly. The panels' photovoltaic cells are infused between thin pieces of fibreglass. The Innovavis design team, led by Jean-Baptiste Loiselet, warned that flights this week would have to be early because of air-traffic congestion at Le Bourget. What's more, the skies would need to be sunny for the solar configuration to work. Still, it was seen earlier this week taking off and landing.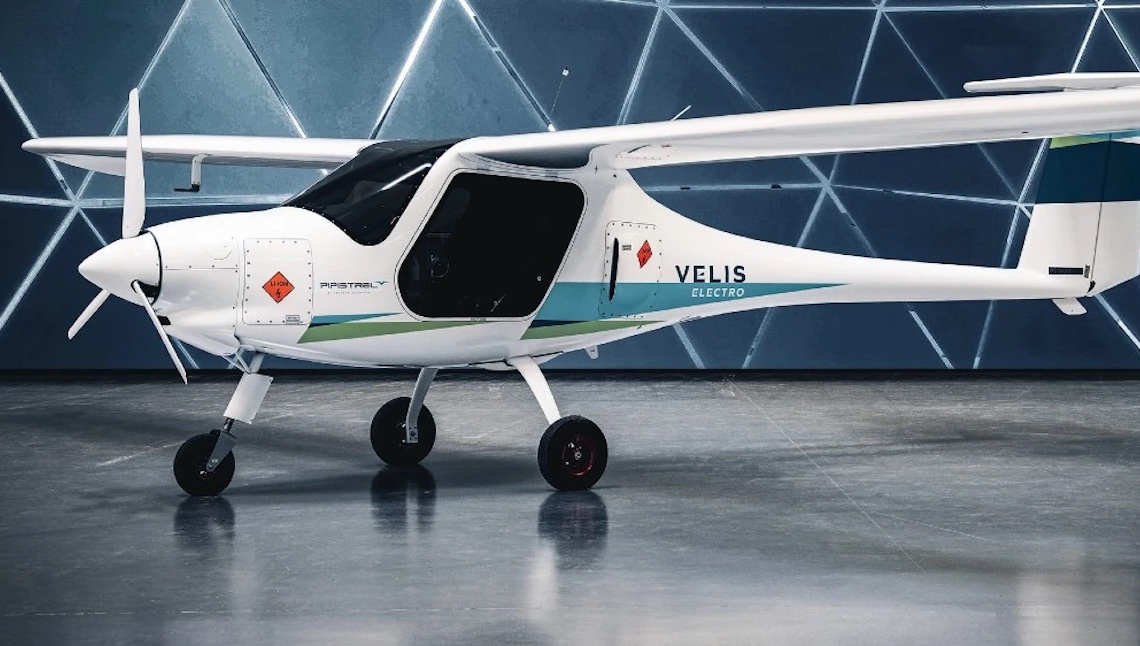 Velis Electro Pipistrel
The Velis Electro from Slovenian manufacturer Pipistrel is flying over Paris this week, but the first type-certified electric aeroplane has already been approved for pilot training in more than 30 countries. The zero-emissions Velis Electro is also quiet, producing only 60 dBa, measuring from both inside and outside of the aircraft. It has a maximum cruise of 98 knots, can fly up to 3,658 metres, with a range of 50 minutes.
This story was first published on Robb Report USA