In our weekly series, we bring you the latest in luxury news around the world. This week's highlights: A US$13 million penthouse in Paris, a world-class driving adventure with The Pyrenees 1000, and SpaceX's Starship is set to reach orbit this year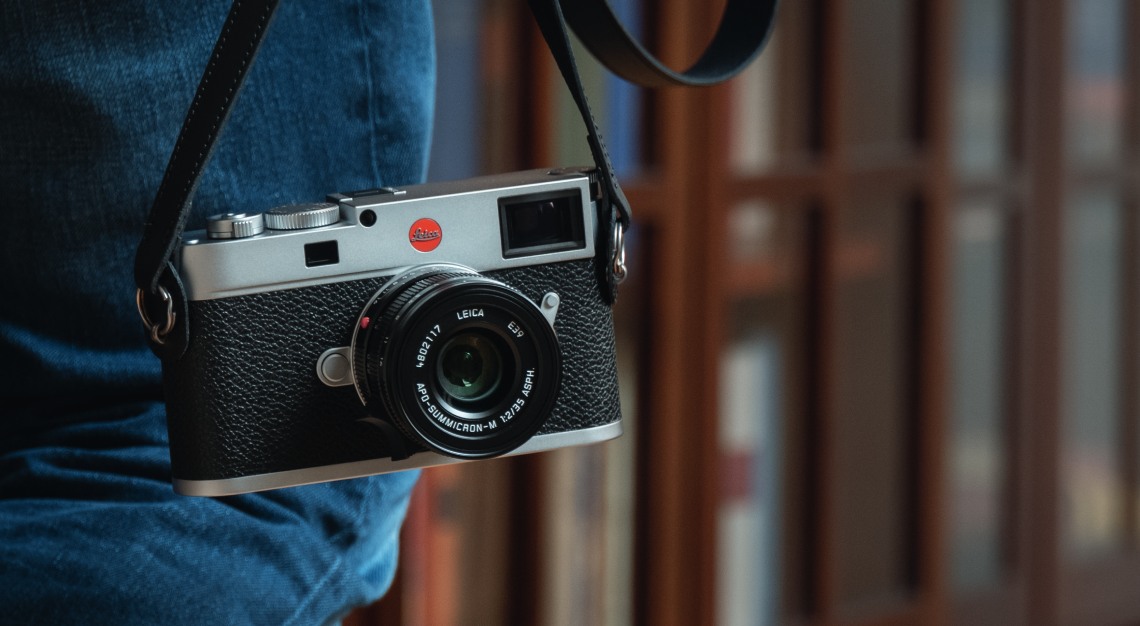 The Leica M11 is yours for S$13,130
Leica M cameras don't change very often. The original formula was so good and so well-engineered and executed that it's barely changed since it was introduced in 1954 and helped revolutionise handheld photography. At first glance, you wouldn't know much has changed with the Leica M11. As the first new iteration since the M10 in 2017, it's got that familiar, sculptural design with its clean, architectural lines and perfect proportions. There are subtle differences to the way it looks. The function button has moved from the front to the top, the rear screen now sits flush and, more strangely, the viewfinder surround breaks the traditionally straight line off the top plate.
These are, of course, marginal changes. The M11 now boasts a 60.3 megapixel CMOS sensor, which can shoot in three different resolutions, all of which have their own benefits. With the newly simplified menu system, users can seamlessly switch between 18mp (best for low noise), 36mp (best dynamic range) and 60mp (finest detail).
In a move that will undoubtedly offend purists, Leica decided to get rid of the removable bottom plate on the M11. An original feature on the M3 in which the baseplate had to be taken off to load film, Leica kept this design on every subsequent model, including digital bodies in a nod to tradition. This time around the baseplate is fixed, with a simple switch added for easy battery and SD card removal, as well as a USB-C port for quick charging access. It's an inspired move, making the camera far more user-friendly and easy to work with. Yours for S$13,130.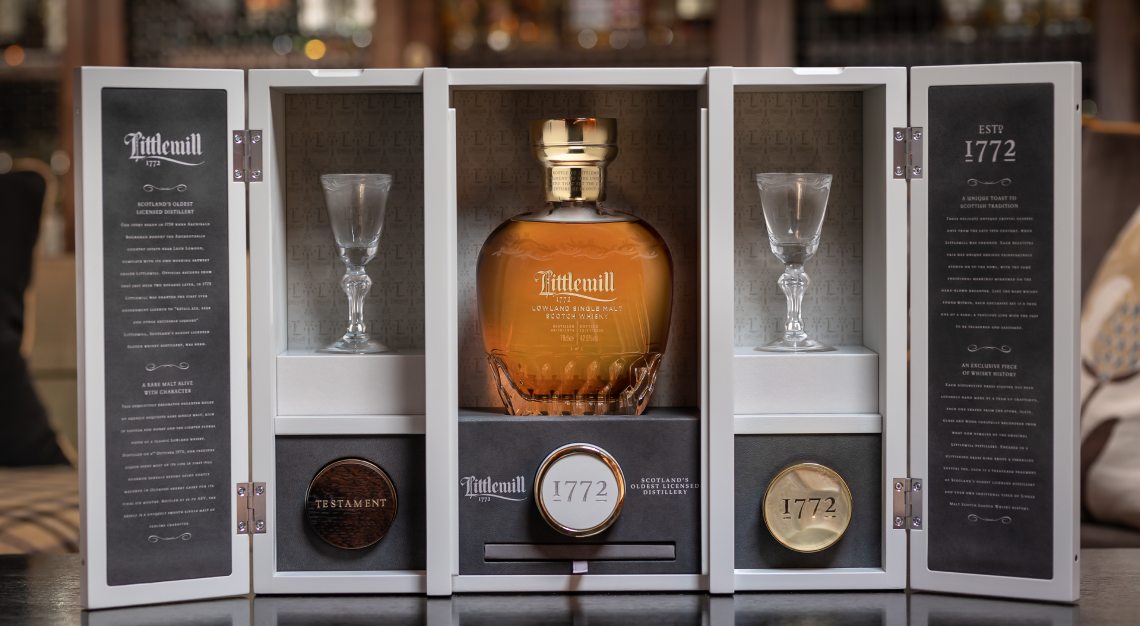 The Loch Lomond Group makes its debut with a charity auction
Good news to anyone who loves their Scotch. The Loch Lomond Group, an independent distiller of some of the rarest and finest in the world, is making its debut in Singapore. Known for a heritage that dates back as early as 1772, it is known for whiskies such as Littlemill, Glen Scotia and Loch Lomond, which will be available at Wine & Spirits this March. To celebrate this launch, private collectors will also have the opportunity to participate in an online auction of the Littlemill Testament Special Edition (pictured), which will come with a pair of special Georgian glasses dating back to the 18th century. The auction will be hosted on Liquid Gold Auctioneer for the whole of March, with 100 per cent of the proceeds going towards The Food Bank Singapore.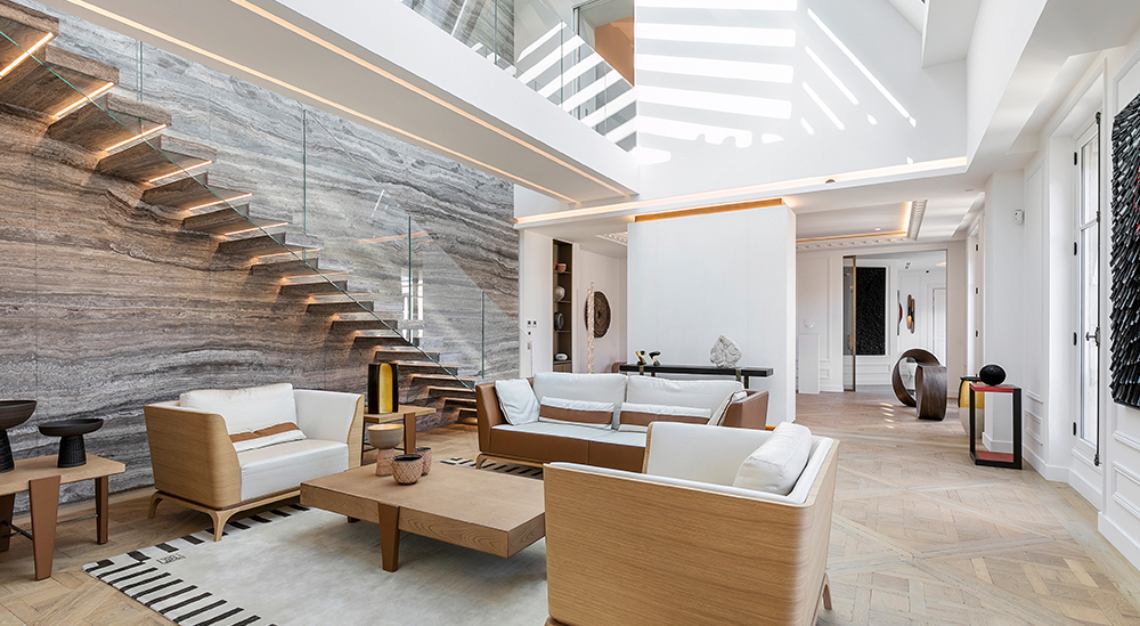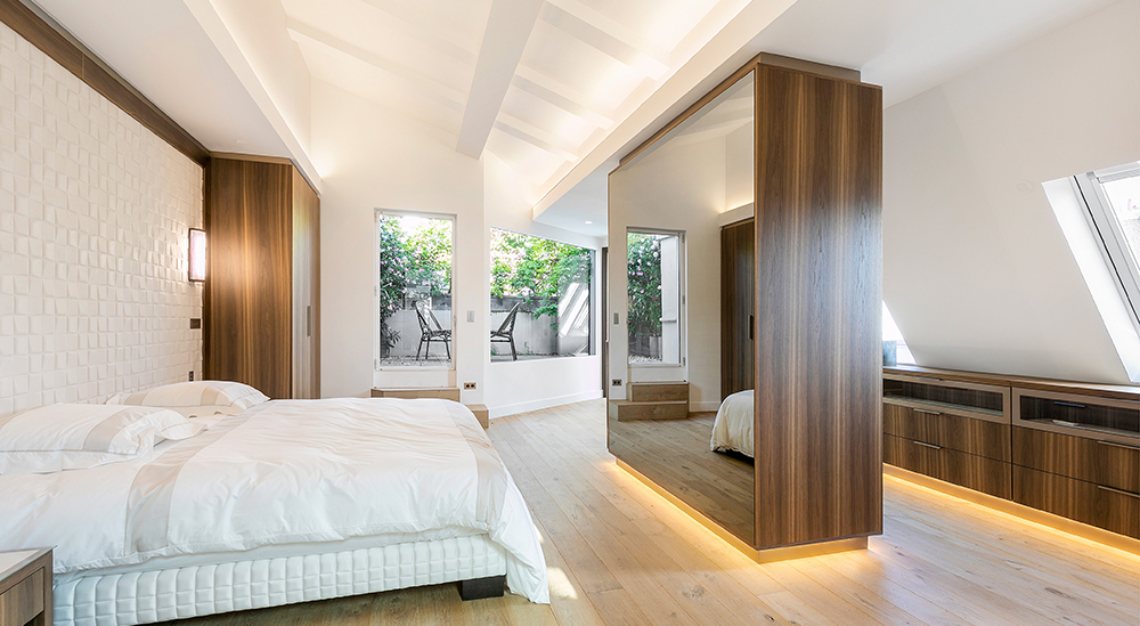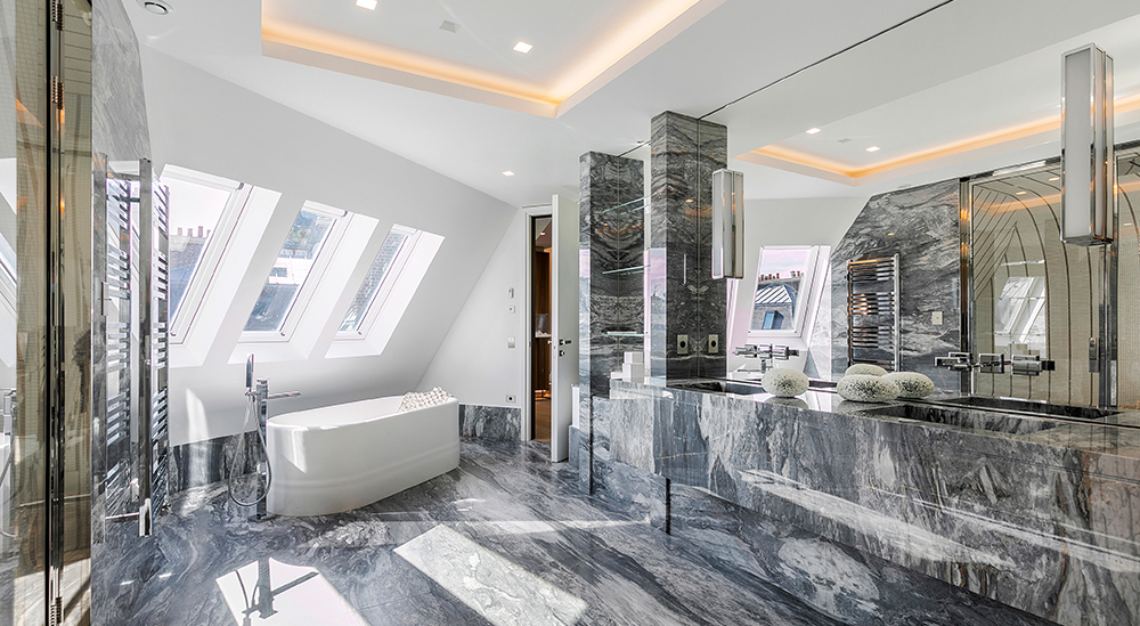 This US$13 million penthouse comes with views of the Eiffel Tower
Beside the new Bvlgari Hotel on Avenue George V sits a serene two-story penthouse with views of the Eiffel Tower. Sunshine floods both floors through an expanse of windows that rise to the roof. Besides being a short walk from the Champs-Élysées and the Seine, another draw is its recent makeover, courtesy of designer-in-demand Stéphanie Coutas, whose furnishing collaborations include projects with Promemoria and Baccarat. But many of her spaces feature custom pieces, such as in this George V unit. All the made-to-measure furnishings, rugs, lighting and accessories inside the penthouse are incorporated in the US$13 million asking price.
While there's no private elevator to the home—a tough ask in a building that dates to 1900—there is an elevator. Two, in fact. The expansive entryway stuns with Porter Silver marble floors. The foyer leads on to a vast open-plan living and dining area, with Versailles parquet-wood flooring. If you enjoy playing chef in your own space, the ultra-modern, white-cabinet kitchen delivers with Miele and Liebherr appliances, while a massive central island crafted of black-horse granite will be a natural gathering place for friends. You can also head out to the Michelin-starred Le Cinq at the Four Seasons just down the avenue or to the Bulgari's Italian-centered Ristorante Niko Romito next door. A library, wine cellar, sauna and hammam round out the special-purpose rooms.
Against a floor-to-ceiling marble slab, a floating staircase seems like a work of art and serves as a backdrop for the sitting room, leading to the bedrooms on the upper level. Here the primary suite feels majestic in both size and view (again, the Eiffel). Coutas took an inventive approach to the slanted eaves, using that real estate for built-in closeting and drawers. A wardrobe doubles as a divider between the sleeping space and the dressing room. The en suite bath, done in tasteful stone flooring and walls, has a separate soaking tub and a large shower.
Only 10 other units house your neighbours below, and when you want to escape them and other Parisians and head out to Epernay, your car (three parking spaces are included) awaits in the garage just below.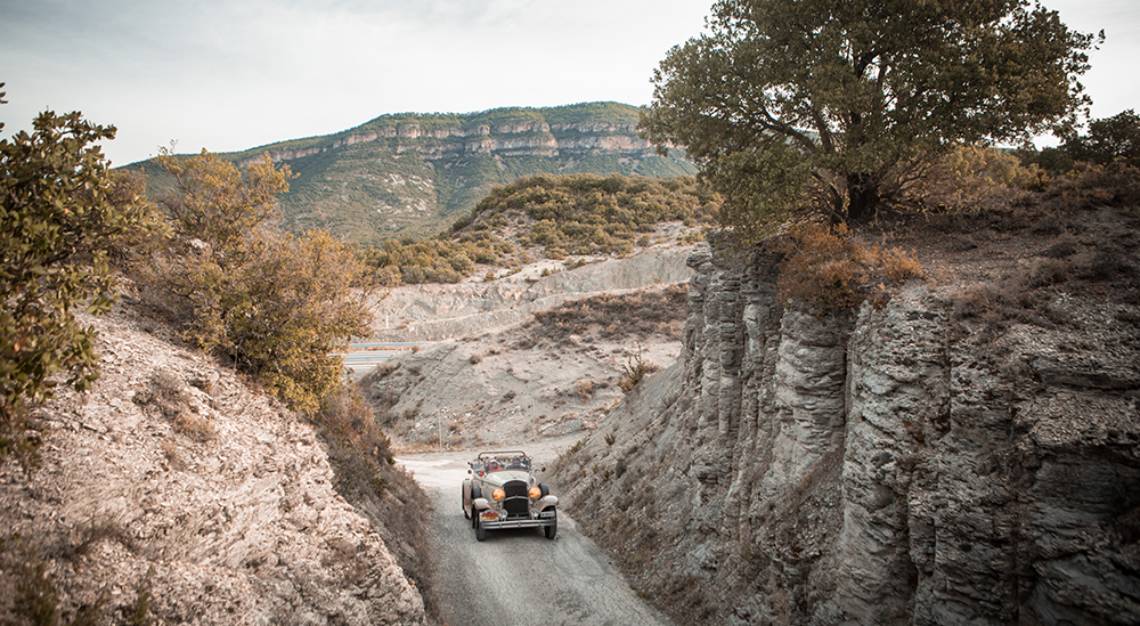 Go on a world-class driving adventure with The Pyrenees 1000
Northern Spain and Southern France are the motoring playgrounds for the roughly 1,000km Pyrenees 1000. Organised by Bespoke Rallies, the contest follows the regularity format and begins and ends in Pamplona, with stays in Benasque and the French city of Pau. For about US$4,400 per pair of driver-navigators, participants will wind through storybook mountain towns and have their mettle tested on the same gauntlet of roads that comprise some of the most challenging stages of the Tour de France. Vehicle categories include Vintage, which counts anything through the 1949 model year, and Classic cars from 1950 through 1989. Happening this 17 to 21 May 2022.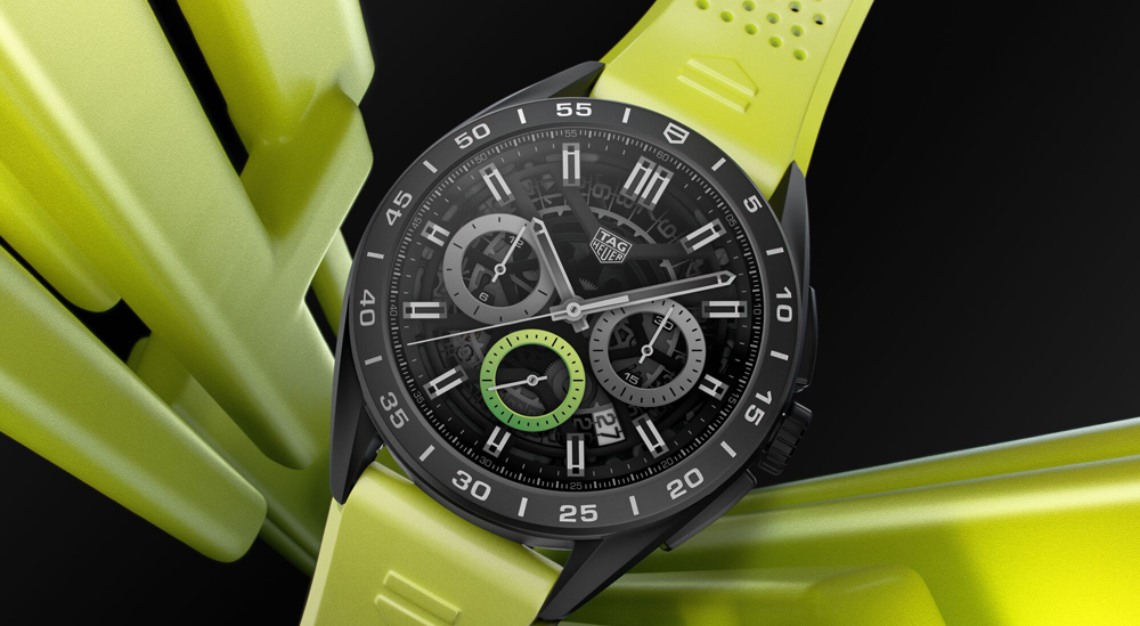 Tag Heuer's newest smart watches move fast and stay charged longer
Tag Heuer is making its smartwatches even smarter, with a longer battery life, twice the data transfer speed, a new charger display console and a better screen with a higher contrast ratio and improved colour definition. Two new models of the Connected Caliber E4 represent the fourth generation of Tag Heuer's Connected smartwatch collection, first introduced in 2014. One is a redesigned 45mm model and the other, a smaller, 42mm size. Both contain the new caliber E4.
By contrast, the sportier, revamped 45mm model has a more visible bezel with a marked minute track and a ceramic insert, resembling traditional Tag Heuer sports watches like the Aquaracer and the Autavia. The bezel and case slope down slightly toward the wrist, making what really is a big watch feel less chunky on the wrist. At the same time, it has been endowed with a larger crown, coated in rubber, to make it easier to adjust, even with just a fingertip. On both models, the chronograph-like pushers—which give the watch a "more mechanical feel"—are more streamlined. There is a titanium case option for the 45mm model, another element that links the Connected series to Tag's luxury mechanical sports watches. New face designs include the Riverside, an animated background that is constantly moving, representing time elapsing.
Technology-wise, both run on Wear OS by Google, and have Bluetooth 5.0, which boosts data transfer up to twice the speed as the third-generation Connected series, introduced in 2020. The 45mm model also has a longer battery life—30 per cent compared to the previous version. The 42mm model has a full day of battery life, even while using the Wellness app. A new charger doubles as a cool console stand, and when the watch is snapped into it, the time remains discreetly lit while it's charging, so it functions as a bedside table clock. New digital features include a five-hour weather forecast, along with current wellness stats, including charts that track swimming, cycling, golf, running and walking performance. There is even a new guided workout feature led by an avatar-like fitness coach. Prices range from S$2,550 to S$3,550.
Available from March 2022.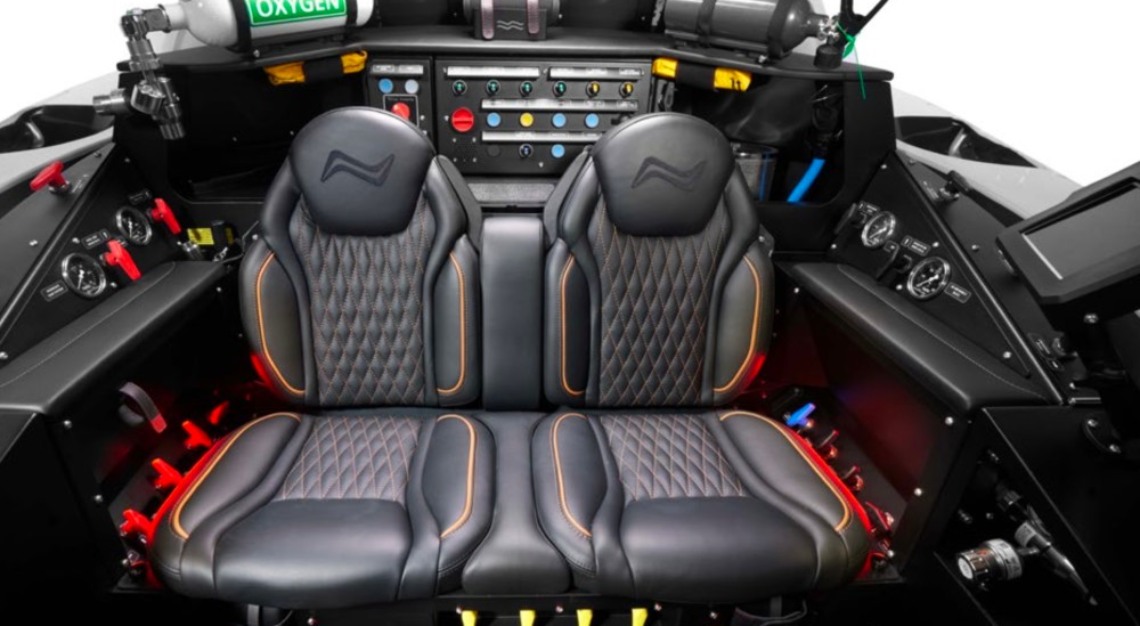 This mini submarine can be towed as easily as a jet ski
In the small but exclusive world of personal submarines, there are two brands: U-Boat Worx and Triton. The two go mano a mano for the most part, offering a range of subs for different missions, numbers of passengers and seat layouts. They are both cool, but price tags, size and weight of the underwater craft have kept most potential buyers away from ownership. However, U-Boat Worx's new Nemo is creating a fresh niche, first by designing a smaller sub that's owner operated, and secondly by dropping the price to just over a million dollars—or at least half the price of any other personal submersible on the water.
"This will be the first series production of a submersible," U-Boat Worx's Roy Heijdra, told Robb Report. "The first 10 of the line have already been sold." The builder is ramping up production to fulfil what it expects to be healthy demand for Nemo, which will be available in one- or two-seat models. Nemo will be compact, with roughly the same footprint as two jet skis. Heijdra says that the lower price and smaller size make it accessible to more than "the rich and famous," because it'll fit on smaller yachts, say above 30.5m in length, and its 2,495kg weight can be towed, though you'll need a serious truck. Nemo will also have eight hours of driving time, or staying submerged, on a normal day's dive. The design isn't as technical as some of U-Boat Worx's larger, deeper-diving research subs. But one of the options is an exterior camera, so the craft can record marine life for research purposes.
For those worried about claustrophobia, the transparent dome should ease fears. Nemo also has air-conditioning and heating to keep the interior comfortable in different water environments. It's designed to dive in both tropical and arctic waters.
The one-seat Nemo retails for about US$1.02 million, while the two-seater is closer to US$1.1 million. That's obviously not cheap, but it's a lot less expensive than anything else on the water. White is the standard exterior, but owners can custom-colour their own subs for about US$35,000. Other options include sonar, a manipulator arm, and a navigation package, which provides GPS coordinates to the helm console. The standard package includes two spotlights and floodlights, but owners can add extras for cutting through murky waters.
SpaceX's Starship is set to reach orbit this year
SpaceX has its sights set on Mars, but for now it's sticking much closer to the Earth. Founder Elon Musk said its much-hyped Starship rocket will finally reach orbit later this year, according to Space.com. The bold claim was made during a during project update live-streamed directly from the company's Starbase headquarters in South Texas on Thursday evening.
"I feel, at this point, highly confident that we'll get to orbit this year," Musk said during the event. Starship is at the center of SpaceX's stated goal of reaching the Red Planet. It consists of two elements, the rocket itself and a first-stage booster known Super Heavy. When fully stacked, Starship stands over 119 metres tall, making it the tallest rocket ever built, according to the website. Both elements are designed to be reusable, something Musk said will help keep costs down to as little as a "few million dollars per flight" and make colonisation of Mars more of a possibility.
Musk's confidence doesn't mean the rocket is guaranteed to make it to orbit, though. Up until now, Starship has only completed a few low orbital hops. The update was also curiously short of technical details, although it was revealed that both the rocket and booster are powered by SpaceX's new Raptor engine, which burns liquid oxygen and liquid methane. We've also heard the tech titan make bold predictions about the rocket's capabilities in the past, some of which still have yet to come to fruition.
Back in 2016, he said SpaceX would send an unmanned rocket to Mars in 2022, and another with a crew onboard in 2024, according to The New York Times. Three years later, during SpaceX's last project update in September 2019, he said Starship would complete its first orbital flight within six months. But as followers of Musk's other big venture, Tesla, know, some of his more ambitious projects can get stuck in a state of perpetual delay.
Will 2022 be the year that Musk's boldest predictions for SpaceX and Starship finally start to come true? With 10 months left to deliver on the pledge, it sounds like the world's richest person would be willing to bet on it.
In case you missed it: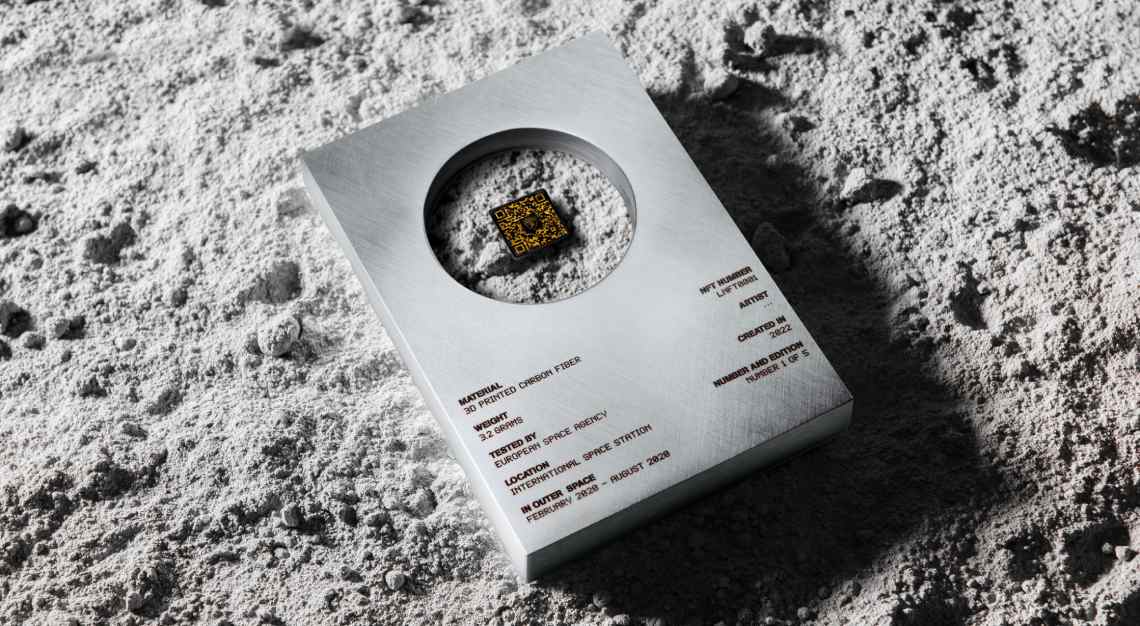 Lamborghini's CEO, Stephan Winkelmann, on the marque's first NFT and electric vehicle
He tells us about Lambo's NFT venture and drops hints about the company's coming game plan for electrification.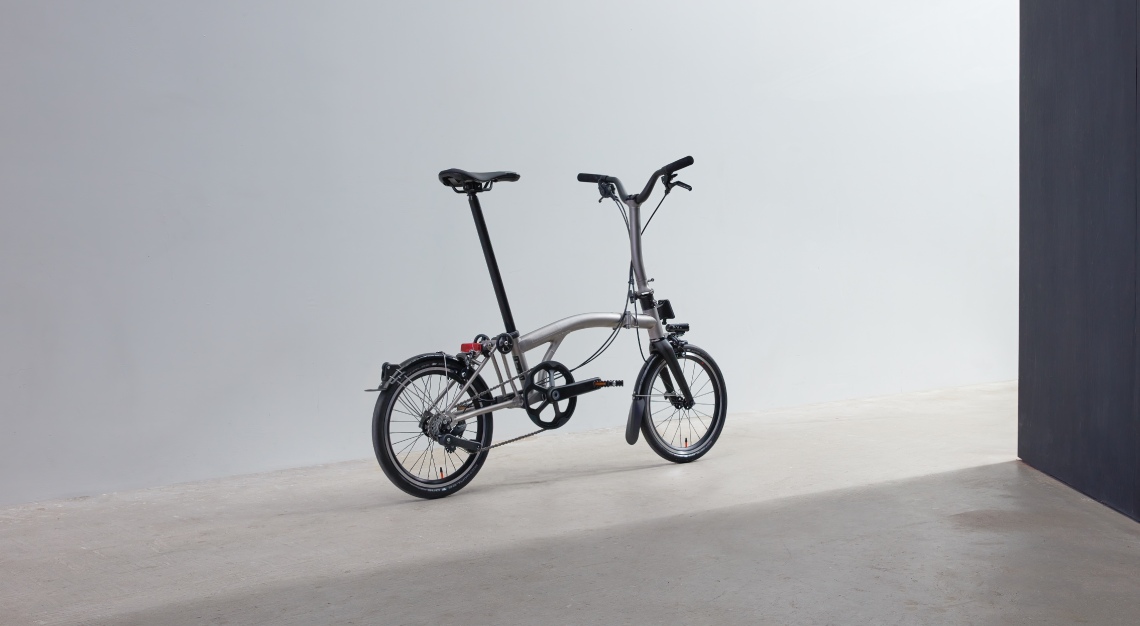 Best folding bikes to buy
The folding bicycle is the perfect accessory for your car.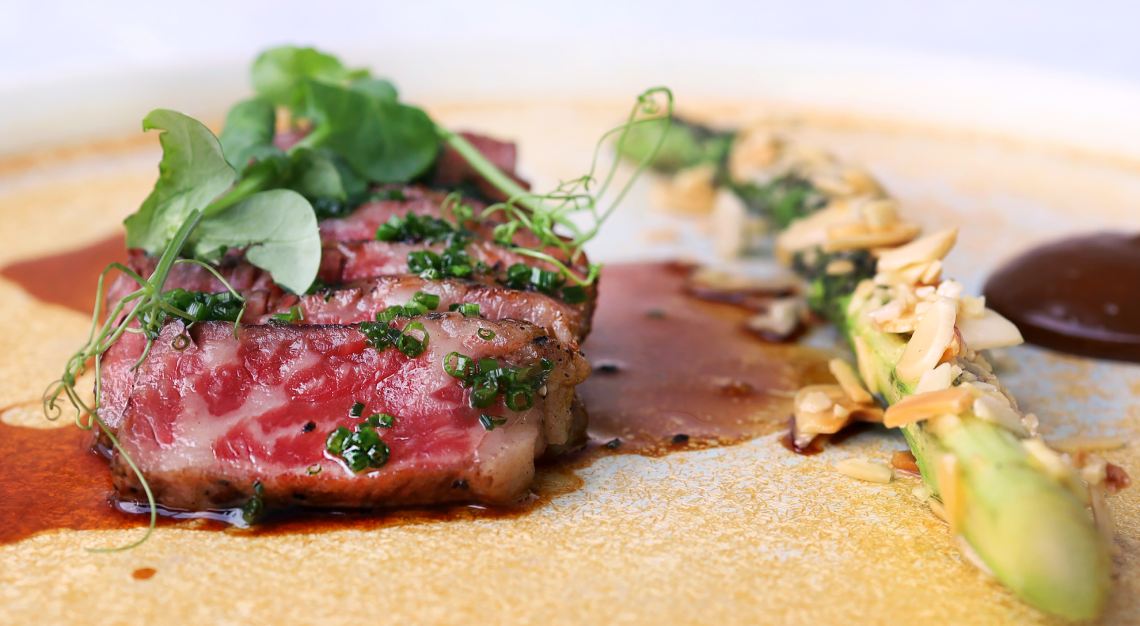 Bedrock Origin's Beef & Reef series features wagyu, premium meats and only the best seafood
Bedrock Origin's first Beef & Reef series will feature the special six-course dinner menu until the end of March.