Uomo Genius
When we last caught up with Jonathan Chiang, he had just co-founded L.C via with Nathan Luisvia.
Twelve months later, we find Chiang and Luisvia in the midst of relocating the menswear emporium from its former base at North Canal Road.
"L.C via is still undergoing work to become a full lifestyle concept venue with menswear, a lounge, and barbershop," Chiang explains. "Lots of time and money is needed, but we are heading in that direction and will be up and coming soon!"
In the meantime, Chiang visited Pitti Uomo to stay up-to-date with the latest trends in sartorial menswear.
It was his third time at the trade fair. Each visit lasts a week, with four full days devoted to the fair itself. He spent the rest of his time visiting his current partners' ateliers and showrooms.
A day after he returned to Singapore, we caught up with him to pick his brains and mine his photos.
What was your impression of this edition of Pitti Uomo?
Each time I travel to Pitti Uomo, I meet new people with a common love for artisanal menswear and lifestyle products. It's very encouraging and motivating when one meets another like-minded soul.
But of course there's a lot of 'noise' as well. These are people who simply take this opportunity to push their products when there is no culture, story or history.
They seem to be preoccupied with finding a fabric supplier and maker to churn out their products.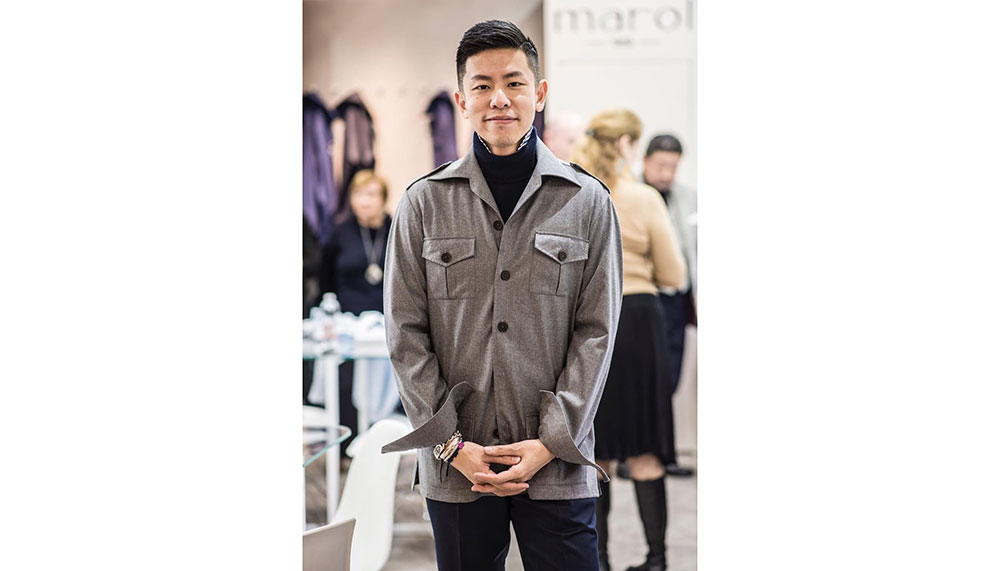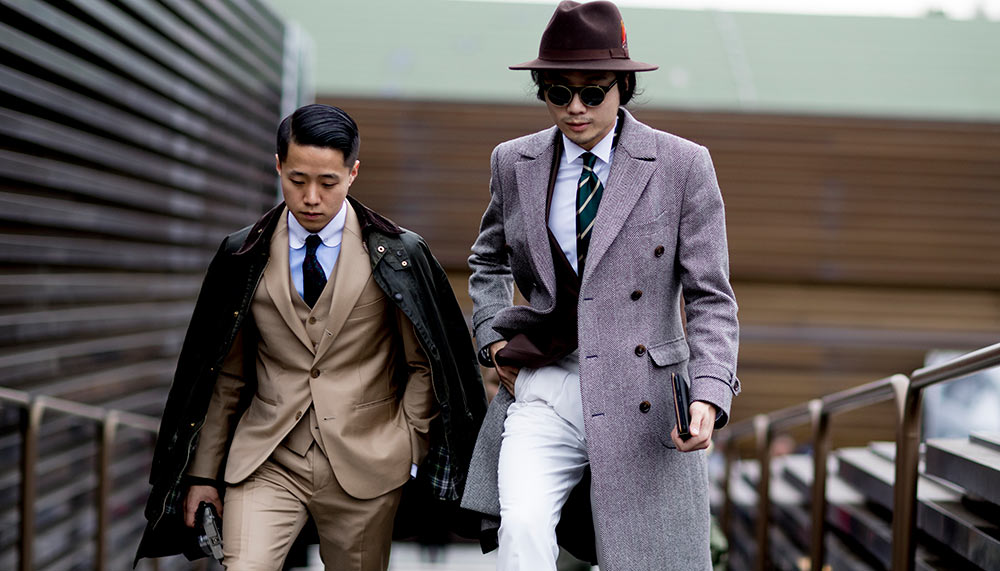 The current trend among the fashion set is to mix sartorial menswear with streetwear. Did you see a lot of examples of that?
There were definitely some examples of the look/style of mixing streetwear with sartorial menswear. But those tended to be 'peacocks' – guys that dress to be spotted and have their photo taken.
The sartorial pieces on those guys were mainly RTW (ready-to-wear) items that are factory-made. But they had the eye to style them together with streetwear items like shoes, caps, bags and accessories.
I feel that they're not able to share the history or culture of what they are wearing. All they're doing is saying, 'Look, it's the new collaboration between Off White and Nike'. Nothing wrong with that, it's just a different look, style and segment of the market.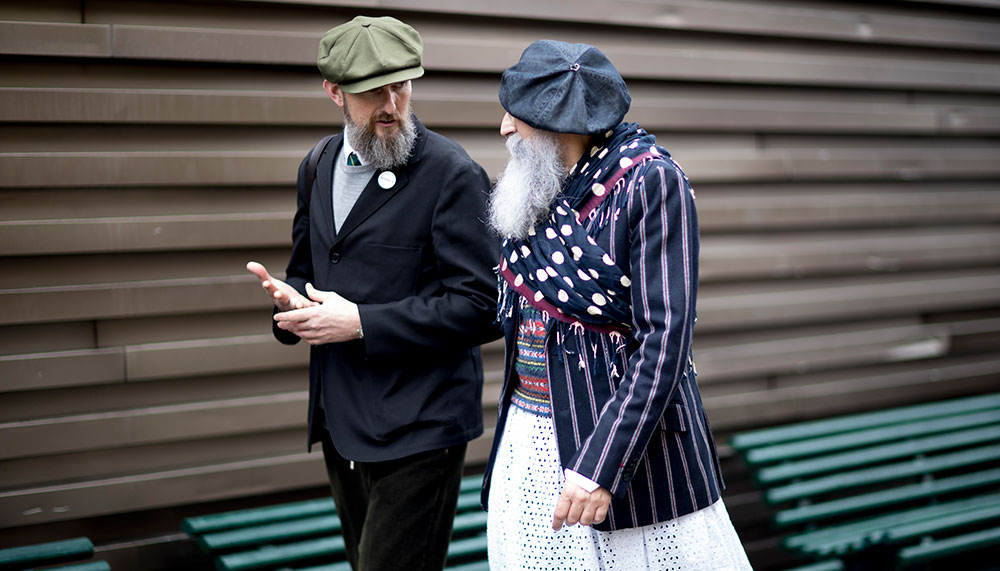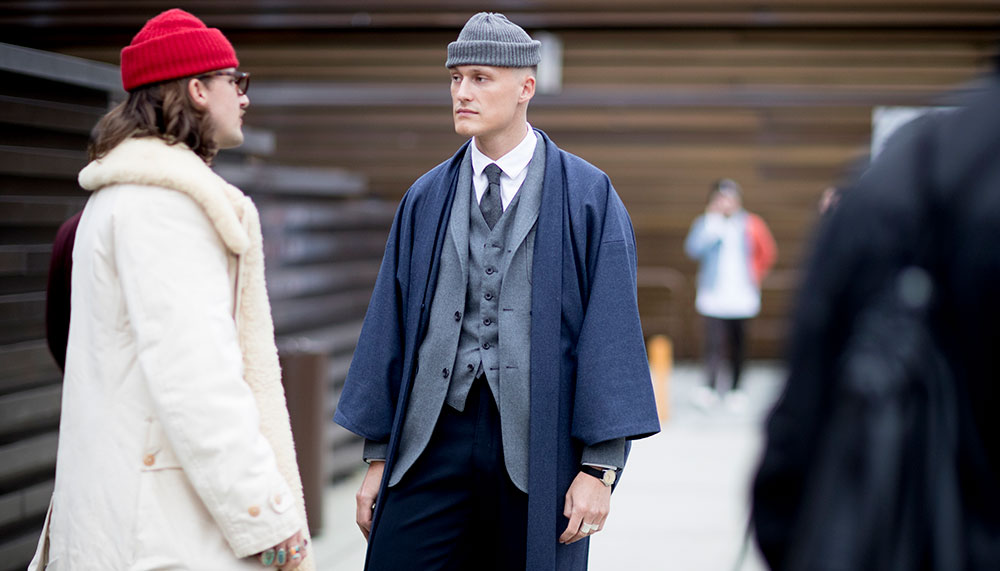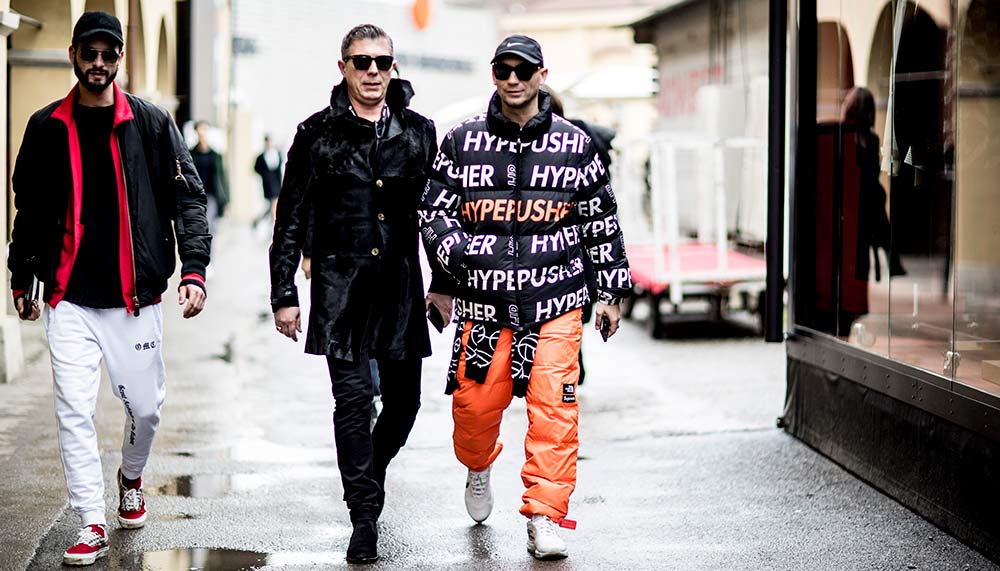 Which suppliers did you meet up with?
I met up with all our existing partners: shirtmakers, tiemakers, denim specialists, tailors, and shoemakers.
Avino is a Neapolitan shirt-maker who spent almost 20 years with one of the founding fathers of Neapolitan tailoring. He brings suit-tailoring skills to shirts for overall comfort, fit and style.
Borriello Napoletano is a second-generation shirt-maker that manufactures and sells to major Japanese retailers such as United Arrows, Beams, Ships and Tomorrowland.
Sevenfold Firenze/Tie Your Tie, which is one of the great classic menswear shops in the world, started in Florence. It has since expanded to Japan, where they have many outlets. It manufactures one of, if not the, greatest sevenfold ties in the world. These are handmade from fabrics exclusive to the company. We are their exclusive retailer in Southeast Asia.
Resolute Jeans, a Japanese company, remakes classic Levi's 501 jeans. It does so using a special handwoven denim and technique that aligns the selvedge towards the centre. In most jeans, the selvedge appears on the sides, so this is a way of creating a distinct trademark.
Olof Pocket Squares – hand-rolled, hand-printed on silk and wool in England with one-of-a-kind illustrations. The founder works with international designers to come up with such unique designs.
Marco Cerrato is a second-generation trouser-maker from Naples. We are the first and only retailer in the world to have a RTW collection produced by him, all handmade.
Spanish bespoke shoemaker Norman Vilalta was a former lawyer who turned to shoemaking. Having honed his craft in Florence, he now innovates with details such as the world's first 3D patina.
Saint Crispin's has been our artisanal partner from day one. The brand makes hand-welted shoes that are world renowned and are always a favourite among shoe lovers.
Sartorial Yuki Inoue is a Japanese bespoke tailor based in Milan for the past 16 years. He now does trunk shows with us in Singapore and Jakarta.
These are all my current partners. I'm attracted to them because of their stories, cultures and passion for making, which comes from their souls.
There are thousands upon thousands of products at Pitti Uomo, but I work with people first. I need to feel and understand their values and what drives them. And then we can collaborate and create new and exciting products that add value for our clients.
Did you uncover any new and interesting brands?
Yes! I met with Marol, a second-generation shirtmaker from northern Italy. We're not partnering with the brand for shirts as we already have two shirt partners. We're collaborating with the team instead, to produce overshirts, which are similar to safari jackets. They're lightweight and practical for our climate. This is something unique for our clients.
I also met Acate, a range of Japanese-designed, Italian-made leather bags. Its designs are inspired by the concept of wabi sabi. It's a very young brand – its first collection was released at Pitti Uomo in June 2017. The bags are made with high quality leathers that are luxuriously soft to the touch but hardy as well. They don't scream for attention; the emphasis is on design and quality.
Then there were lifestyle brands like Maison Berto, a candlemaker from Florence with amazing scents and value-for-money products. And Orto Parisi, an independent perfume brand with intense scents that transport you to another place.
Will L.C via be working with any new brands this year?
We will be working with all the brands mentioned and can't wait to showcase them to our Singaporean and international clients!
Yuki Inoue will be having two trunkshows in Singapore on the 3rd and 4th of February, and Jakarta on the 5th and 6th of February.