All you need to know about the latest drops, collabs and happenings in luxury fashion this month
We get it: It's tough being a full-time fashionista, especially when the shifting fashion landscape ebbs and flows with fresh tidings of new drops, collabs and happenings on the daily. Let this new column efface the noise and soothe out the fluff, so you're left with only the latest and greatest that's taking the realm of luxury fashion by storm.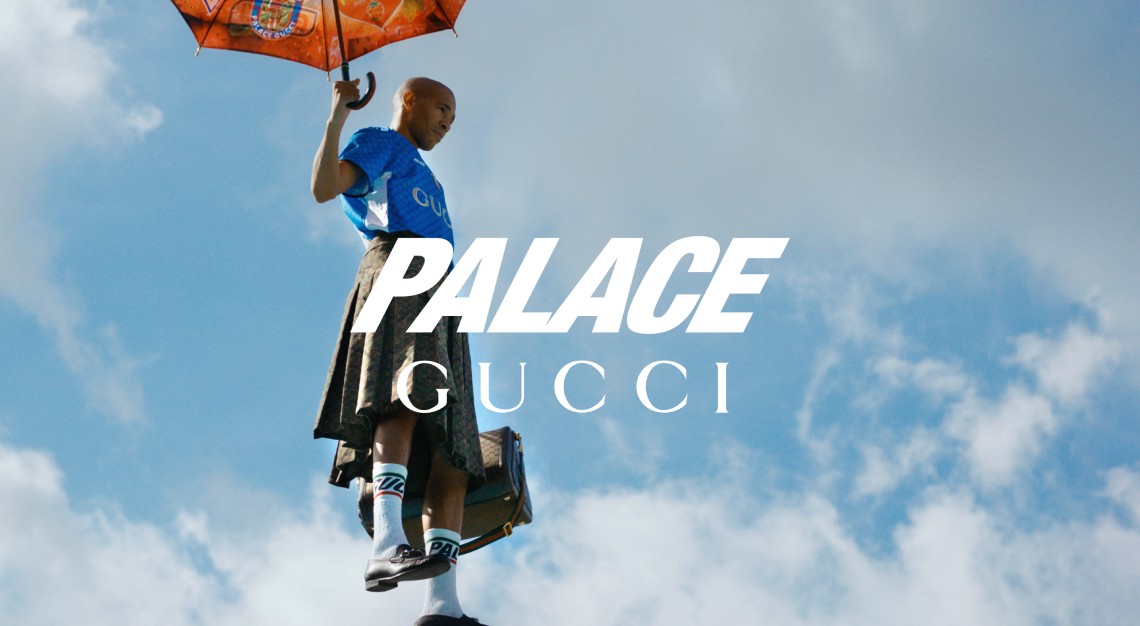 Gucci crowns the year with a Palace collaboration
Gucci's string of star-studded collaborations this year has been one for the books (think The North Face, Harry Styles and Adidas). To top it off, the brand has embarked on a new collaboration with British skateboarding and streetwear label Palace, no stranger itself to hype-fuelled collabs like Mercedes-AMG and Calvin Klein. Encompassing a range of ready-to-wear and accessories—including Palace's debut of women's designs—the Gucci Palace collaboration brazenly merges the aesthetic languages of both brands, entwining Gucci's iconic monogram canvas with Palace's Tri-Ferg logo. Core staples, all the way from Palace hoodies to Gucci duffel bags, are boldly reinvented, making this one of the reigning collabs in the melange of luxury streetwear—that is, until Gucci's next eye-popping drop of course.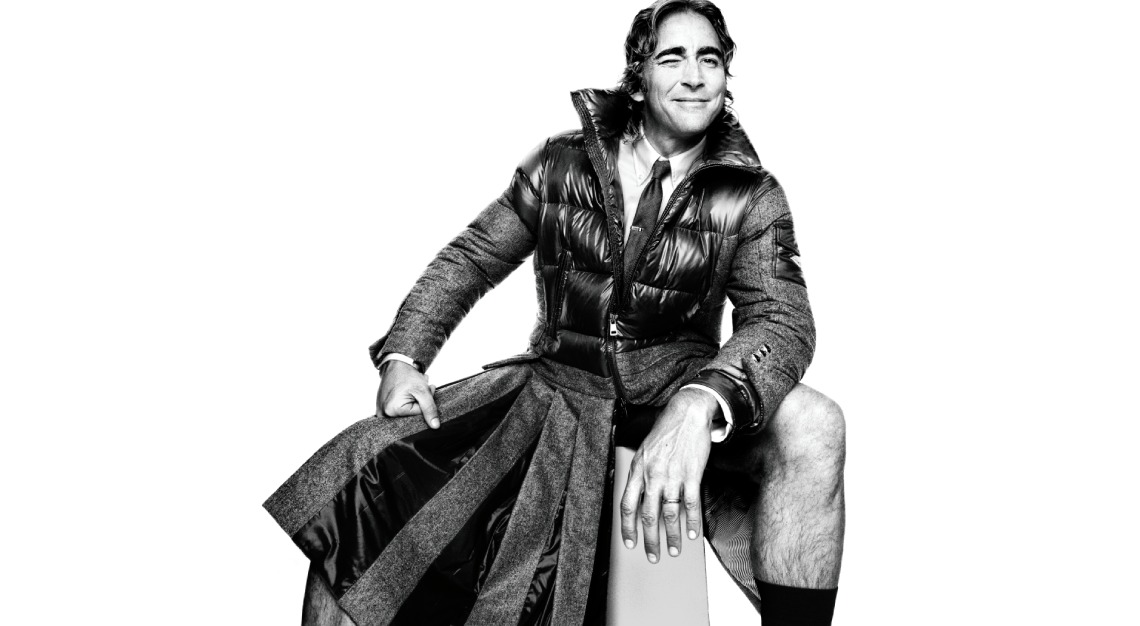 A touch of Thom Browne elegance for Moncler's iconic Maya jacket
As part of its grand 70th anniversary celebrations, Moncler has embarked on the Moncler Maya 70 Collaborations: a series of seven reinterpretations of the iconic Maya jacket by seven noteworthy designers. The second release sees Thom Browne elevating the down jacket with a sense of playful propriety, evoking the quintessential Thom Browne uniform—shrunken grey suit, white shirt and tie—except with pleated kilts and boudin quilting. Stay tuned as Moncler's subsequent weekly drops will feature the likes of Hiroshi Fujiwara, Rick Owens, Pierpaolo Piccioli, Pharrell Williams and Giambattista Valli.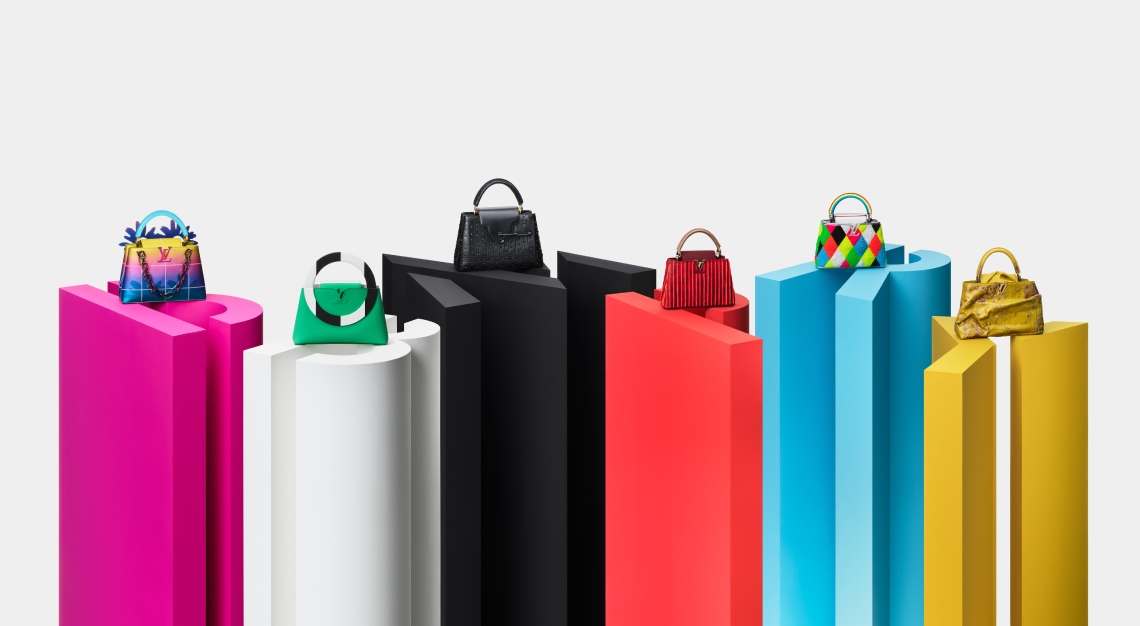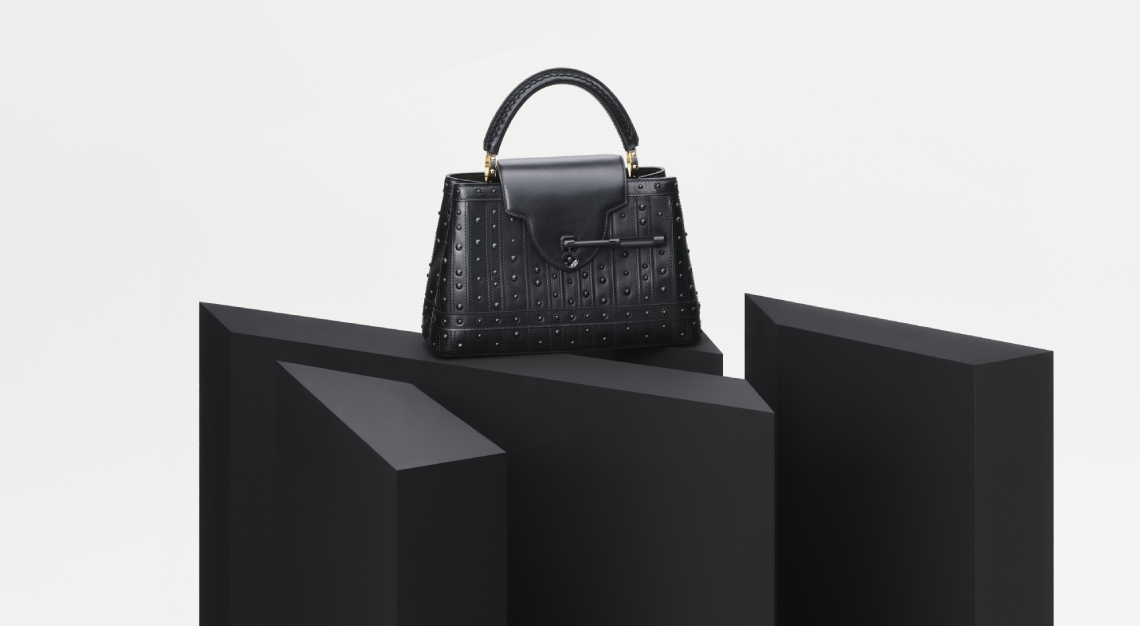 Louis Vuitton creates art that's worth carrying
Wearable art should be statement pieces that heighten functional, everyday wear; as evinced in Louis Vuitton's latest Artycapucines collection, a kaleidoscopic take on the classic Capucines handbag. This year, the French luxury fashion house has given creative license to six contemporary artists: Peter Marino, Daniel Buren, Ugo Rondinone, Kennedy Yanko, Park Seo-bo and Amélie Bertrand. That explains the collection's radically unique designs, reflecting a dynamic mix of styles and tastes—cue a sombre, medieval-inspired black leather iteration by Marino, or Rondinone's joyous, rainbow-hued edition, hand-stitched with over 14,000 beads. Rare like fine art, each design is limited to merely 200 pieces worldwide.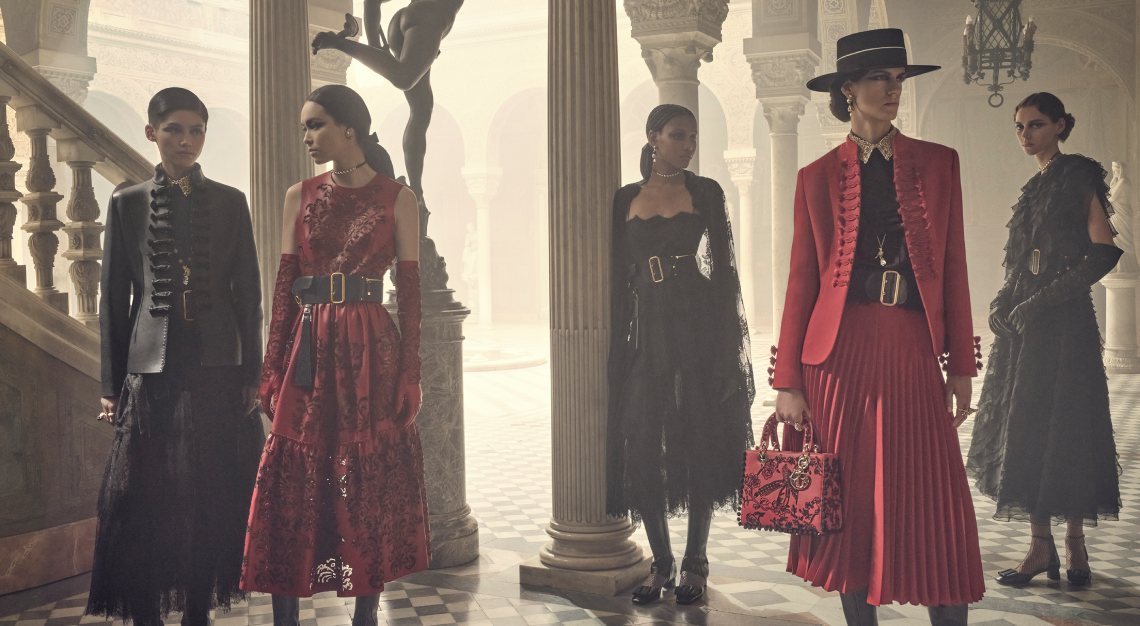 Dior unveils the Cruise 2023 campaign
In Dior's Cruise 2023 campaign, dramatic, equestrian silhouettes conceived by Creative Director Maria Grazi Chiuri are set against the ornate backdrop of a Seville palace. A short depicting Chiuri's muse, the legendary flamenco dancer Carmen Amaya (nicknamed "La Capitana") is both spirited and rhythmic, at once fiery as it is poised. Blurring the lines between masculinity and femininity, the collection infuses spats, boleros and capes with the vitality characteristic of Andalusian traditions and crafts. Discover Dior's Cruise 2023 collection (happening until 30 October 2022) in a refurbished shophouse at Orchard 22, where guests will also be privy to a specially curated Spanish tapas bar menu.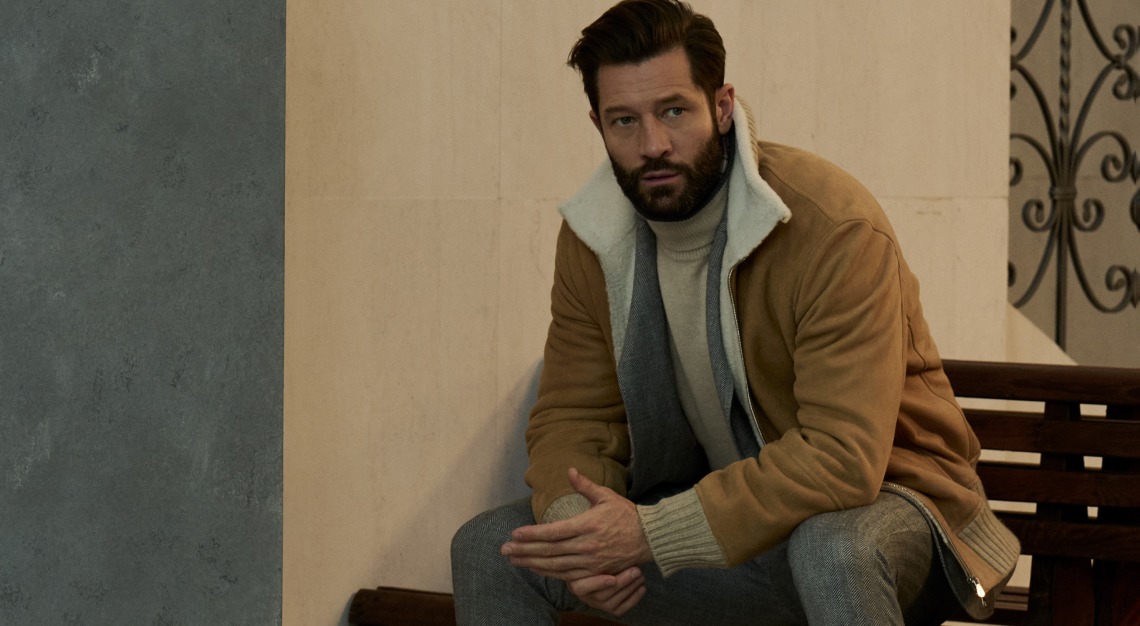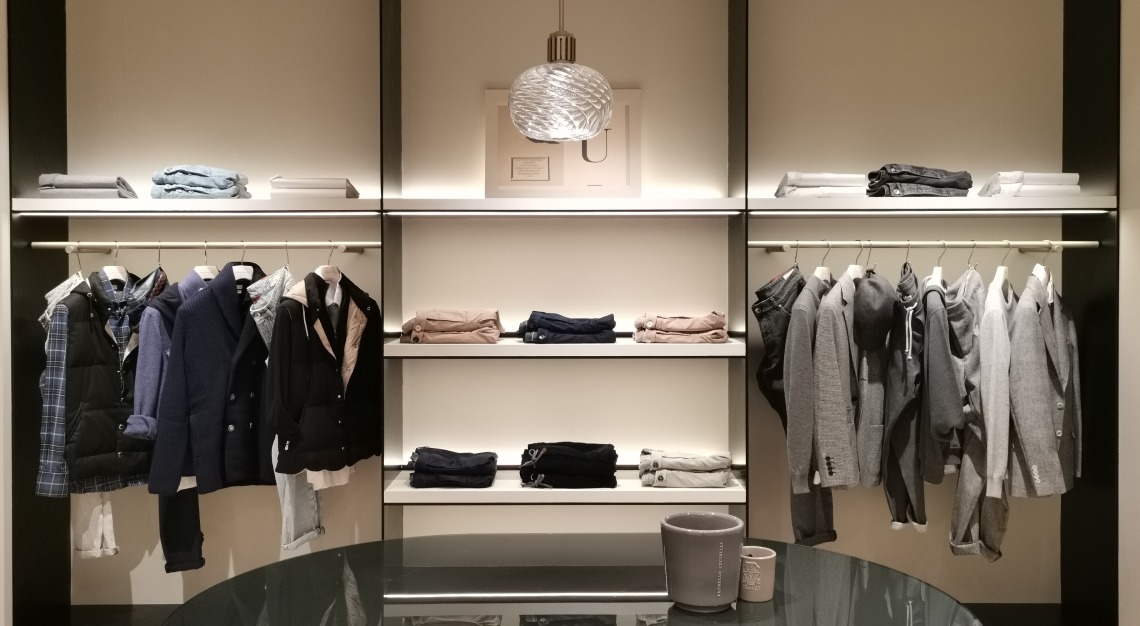 Complete your autumn wardrobe with Brunello Cucinelli's capsule collection for Mr Porter
If your autumn wardrobe has room to maximise on comfort and style, then Brunello Cucinelli's exclusive 41-piece capsule collection for Mr Porter is bound to fulfil your sartorial needs. Boasting exceptional crafting techniques and superior fabrications across ready-to-wear, footwear and accessories, standout items include a baby alpaca beaver peacoat, ultra-light nylon down vest with extractable hood, and corduroy 500-line pleated front pant. But if you're the kind to prefer a more tactile shopping experience, pop by Brunello Cucinelli's recently revamped boutique at Paragon, which showcases the latest looks from the brand's AW22 collection amidst an elegant and polished façade.
Brunello Cucinelli x Mr Porter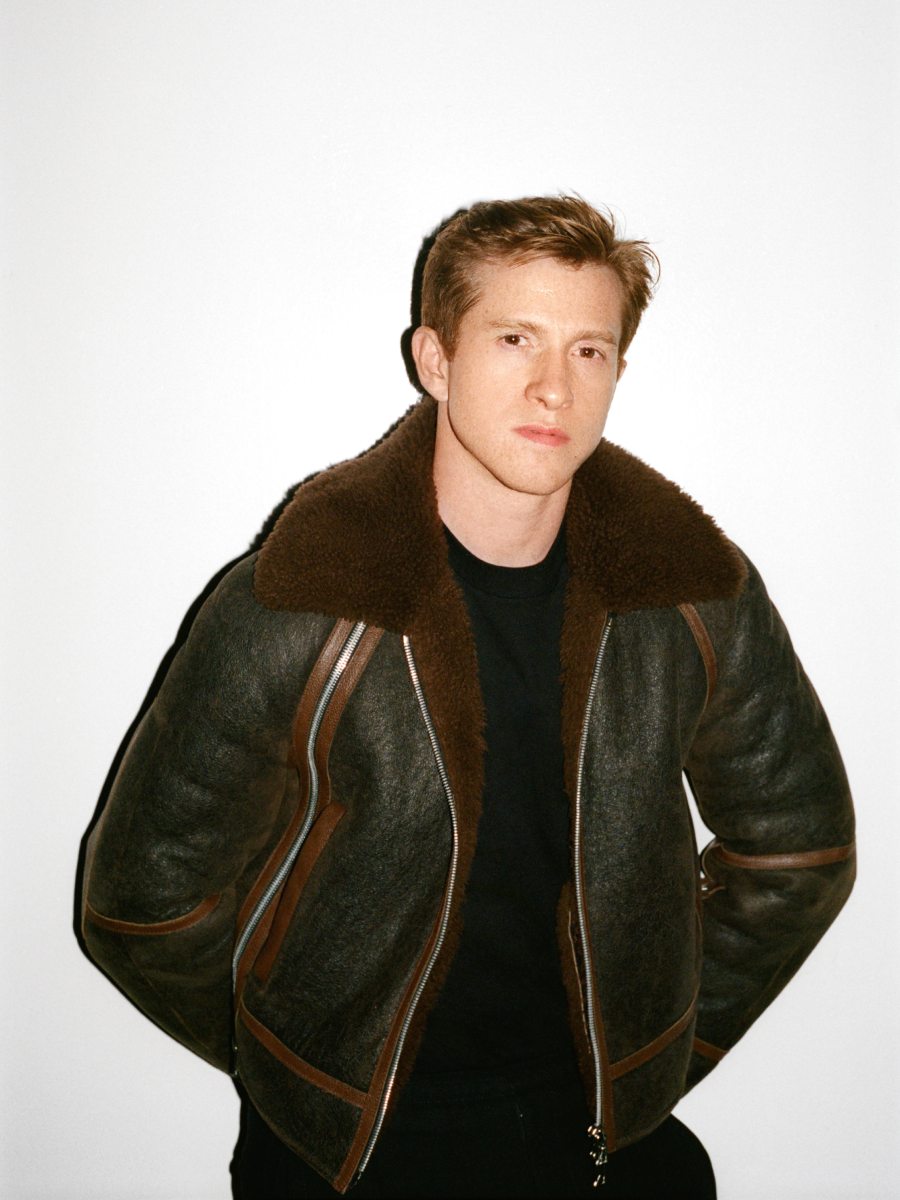 There's a new Chief Creative Officer at the helm at Burberry
One of the most talented English fashion designers has found a new home in one of, if not the biggest British luxury fashion brand. Daniel Lee's succession as Burberry's new Chief Creative Officer—taking the place of Riccardo Tisci, who held the position for four years—comes as the house's most significant change since the appointment of its new chief executive, Jonathan Akeroyd. Clearly, Burberry hopes to capitalise on Lee's magical touch, following a wildly successful three-year stint at Bottega Veneta that catapulted the Italian label into a hit machine. Lee's debut runway collection for Burberry will take place during London Fashion Week next year.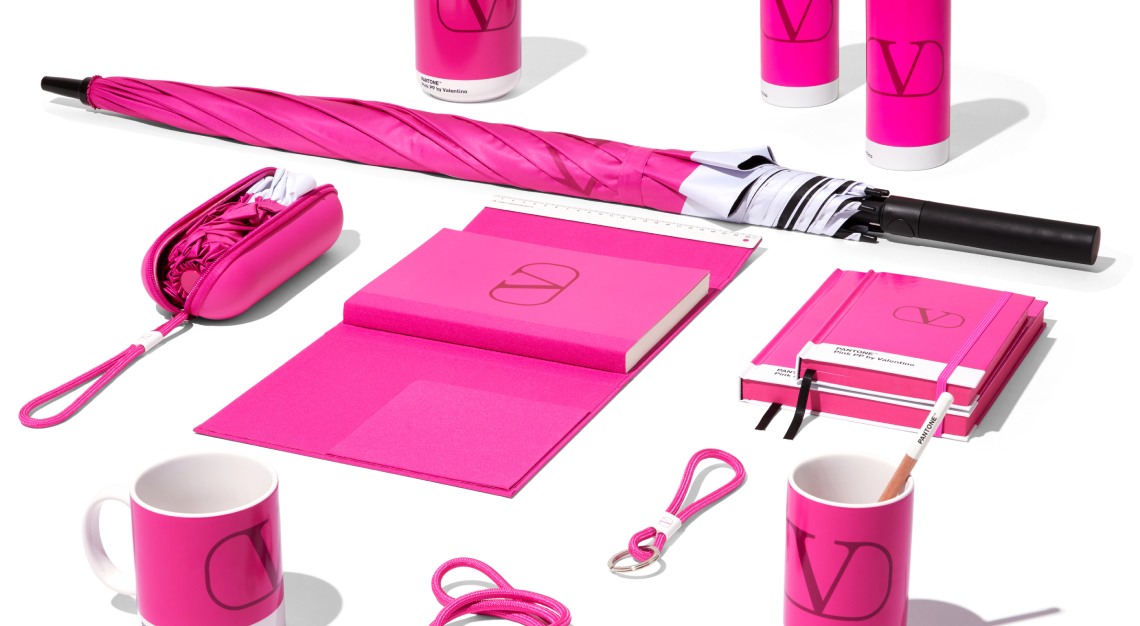 Bring the party into your home with the Valentino Pink PP x Pantone Colour Institute collection
You'll know it once you see it. Recognisable from a mile away, Valentino's distinct Pink PP hue has come to be synonymous with individuality and freedom, a vivid statement of self-expression. Now, you can bring a little piece of the striking colour into your home, thanks to a capsule collection of everyday objects in collaboration with the Pantone Colour Institute. Designed by Danish object developer Copenhagen Design, an assortment of mugs, keychains, notebooks and jars are decked out in minimalist Pink PP, adorned with the brand's signature "V" logo.
Valentino x Pantone Colour Institute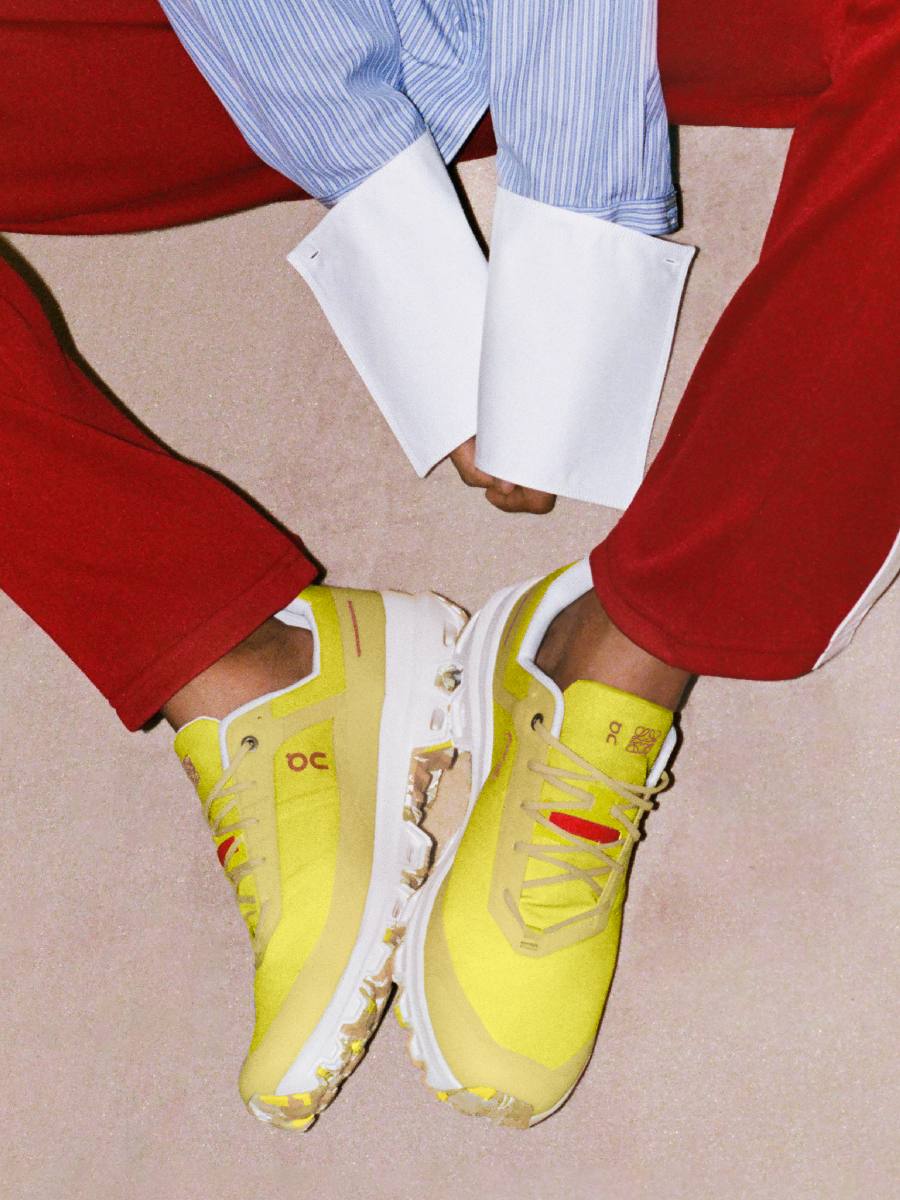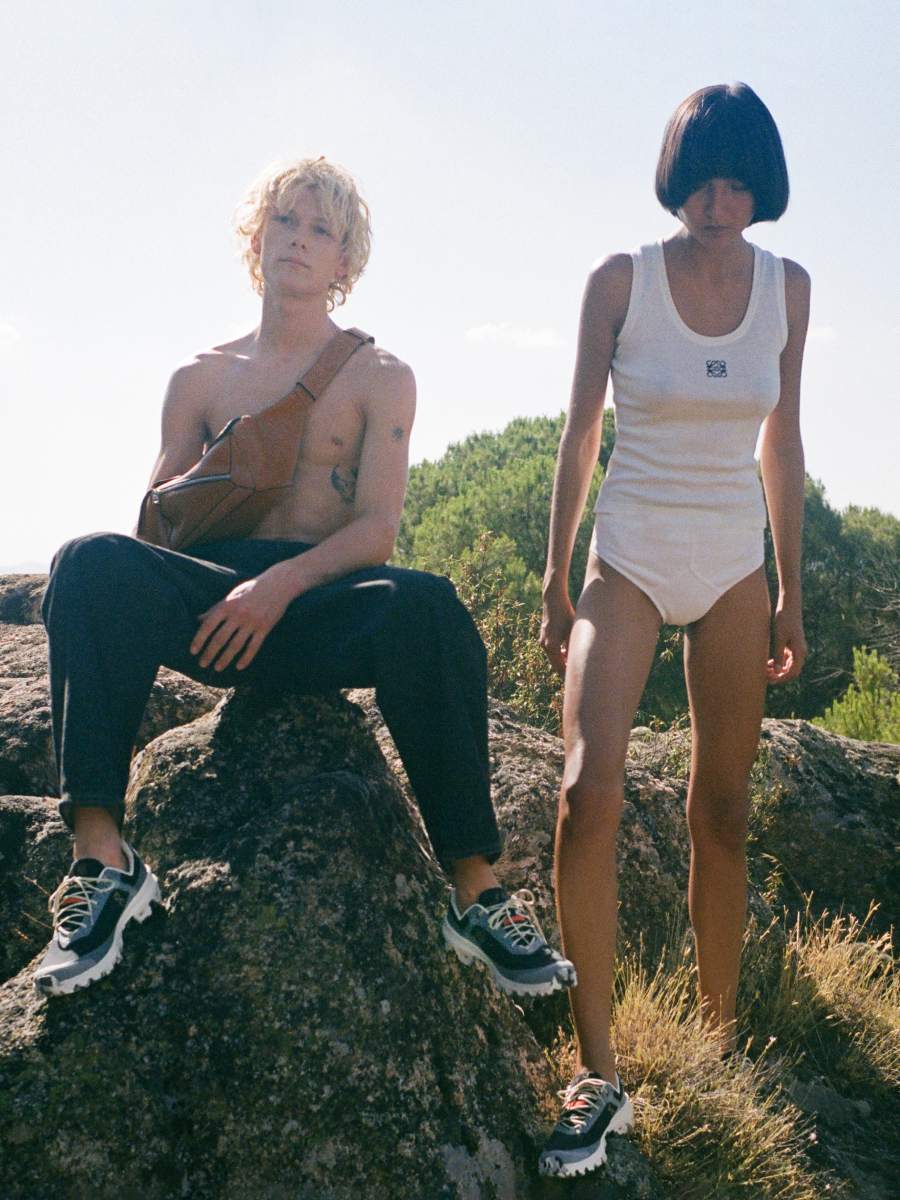 Float like a butterfly with the Loewe x On Cloudventure running shoe
Blending inimitable style with superior performance, Loewe's second drop of the Loewe x On Cloudventure running shoe with Swiss performance brand On is quintessential footwear for the active urbanite. Five versions of the shoe are now available in yellow, black and white colourways, alongside a re-release of gradient orange and gradient khaki. Pristine performance technologies in the form of On's Missiongrip rubber outsole, plus a dash of Loewe finesse means you'll look sharp while staying fit.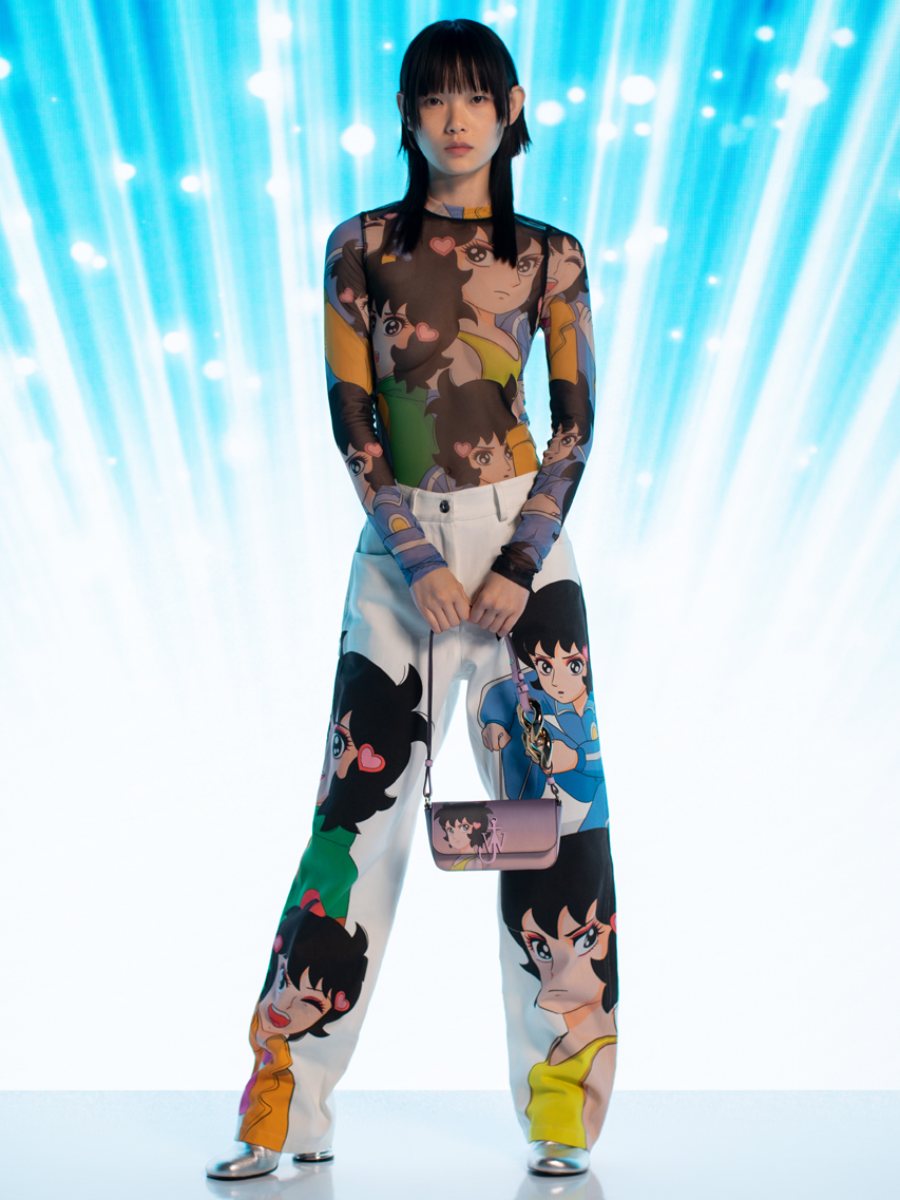 JW Anderson brings Run Hany to life
Known for his idiosyncratic pop culture collabs, the eclectic, up-and-coming fashion designer Jonathan Anderson has been responsible for such wildly popular drops as Loewe x Spirited Away. This time, he's taken inspiration from an '80's cult classic Run Hany, whose protagonist—a sprightly 13-year-old girl—possesses preternatural track and field skills. Working with the anime's original artist, Anderson has created a vibrant collection comprising track jackets, graphic t-shirts and track pants emblazoned with familiar Hany motifs. Signature JW Anderson silhouettes have also been reinterpreted, such as the Anchor Chain Baguette and Bumper-Moon bags. The limited-edition collection is now available in-store at Club21 Four Seasons.