The Answers With…
Ben Van Leeuwen and the inside scoop on an iconic
ice cream brand that's just made its way to Singapore
With a passion for food that runs as deep as his roots, Ben's entrepreneur journey is nothing short of remarkable. From realising the humble ice cream truck dream, he (and a team) has masterfully grown an empire of honest-to-goodness ice cream that has now over 50 scoop shops in the United States. Fuelled by an unwavering commitment to culinary excellence, he created the Van Leeuwen brand that embodies the essence of 'goodness'—a fusion of unadorned simplicity and irresistible indulgence. 
We caught Ben at the opening of Van Leeuwen's first overseas store in Singapore. Join us as we find out more about his story—a tantalising blend of nostalgia, humility, and the pure joy of savouring life's simplest, yet most exquisite joys.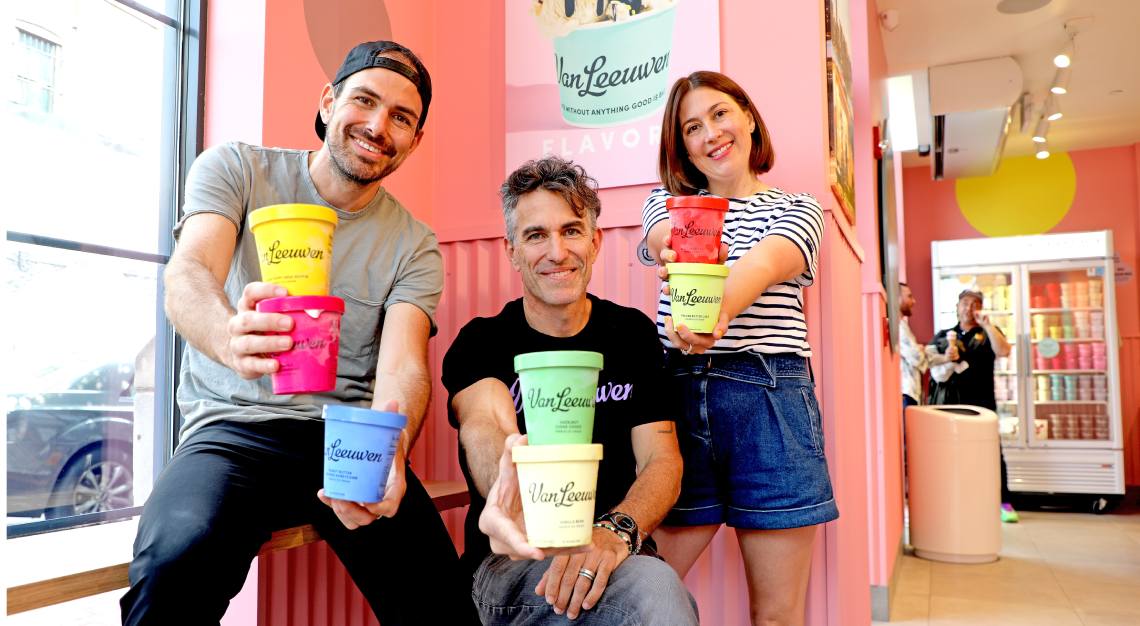 What is it like to be you?
It's great. I made my own job, which feels really good. 16 years ago, I was finishing college and I needed to make money. I had an idea to sell really good ice cream from a truck. I had no experience running a business, I had never made ice cream before. Taking that little idea, we raised US$60,000 from friends and family. We bought a used truck on eBay that we then turned into an ice cream truck. From the moment I had the idea, I was obsessed with the idea. I thought it was a brilliant idea, but the truth is, there's nothing brilliant about the idea. It's ice cream. Ice cream has been sold, it has been done. But the reason it worked is because we worked really hard and continued to care.
The ice cream truck is a staple in childhood memories. Can you describe a moment from your childhood that has shaped who you are today?
Yes, two things. One, I drove an ice cream truck in high school, starting in my last year of high school and my first year of college, as a job to earn money. But what shaped me more was my family. In Asian cultures, caring about food is normal. In America, the food culture is not as rich. There are a lot of highly processed foods. But my family didn't eat a lot of processed foods. Growing up in Connecticut, my dad would cook Thai food and Chinese food for us. We would go fishing and eat raw fish on the boat. We're a food-focused family. Everything was made from scratch at home. I think that drove us to care a lot about food and taste.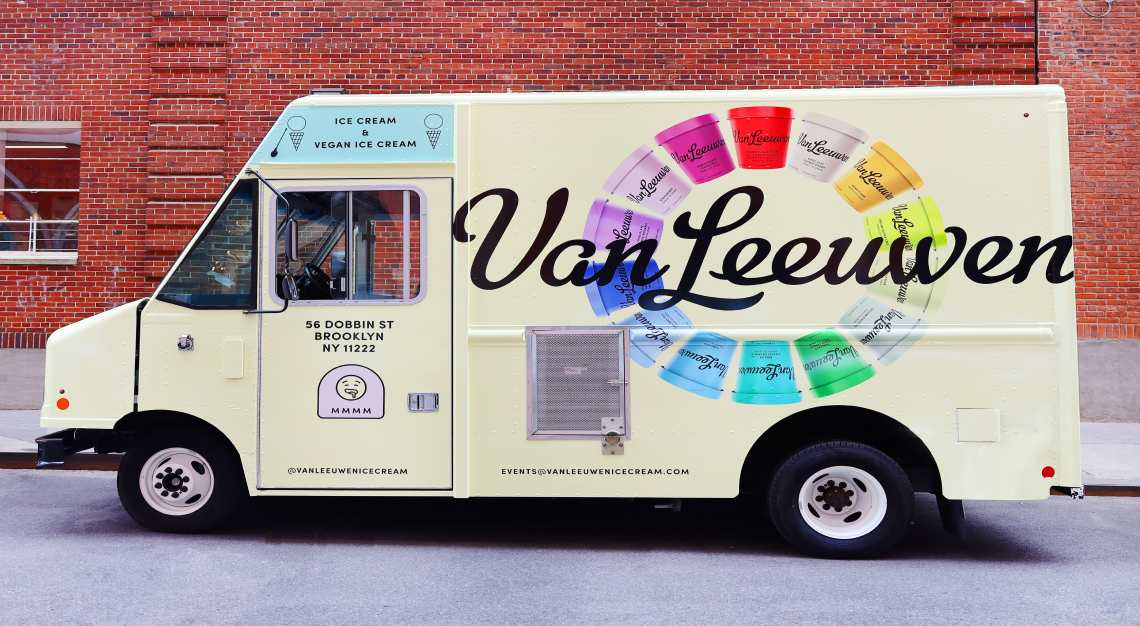 That's a lot of appreciation for food nurtured by your family.
With that said, my siblings and I are on a much higher level than my parents when it comes to food. We're the new generation of 'foodies', as they call it in America. In college, I saved up money driving the ice cream truck during the summer. My plan was to travel around the world by myself. When I was travelling, I was so excited about how good almost all of the food was, which was different from America. Seeing everybody, particularly those in Italy, talk about where the ingredients are from, shaped me. In America, if you talk about where ingredients are from, you're weird, you're a foodie, you're a snob. That really influenced me to make good food that is accessible to almost everybody. 
How would you define artisanship?
I would define artisanship as the recipe and the ingredients. It means making deliciousness the number one goal. In our quest for maximum deliciousness, we've decided to use a lot of cream and egg yolks with no stabilisers—no guar gum or carrageenan. On top of that, we use high-quality ingredients. Sicilian pistachios, Ecuadorian chocolate, Tahitian and bourbon vanilla. The other thing that artisanship means is never arriving. We're constantly trying to make better vanilla, better chocolate, better strawberry. Renovating existing flavours to make them better, and then innovating on completely new flavours. The world is constantly changing; humans constantly evolve and get better at things, and I think that's what keeps it interesting too. 
You started out with an ice cream truck, and have since expanded to over 50 brick-and-mortar shops. How do you keep the nostalgic charm of ice cream trucks alive?
We try to keep the nostalgic charm, human connection, and cosiness in the business with culture. More than the store design, it's the invisible energy of the store in the space. I believe we are successful in maintaining a little of the 'small-shop feel' even as we expand. We hire nice people to run this business, and I think that's the most important part of maintaining culture. You need people who are hard workers, but on top of that, we want everyone to be happy. Easier said than done, right? Ice cream is wonderful, business is wonderful. But it's just ice cream, it's just business. I think part of it is perspective, humility, and with [the reminder], "we have to work hard, but it's most important that we're all happy." If we are happy, the business will be better, too.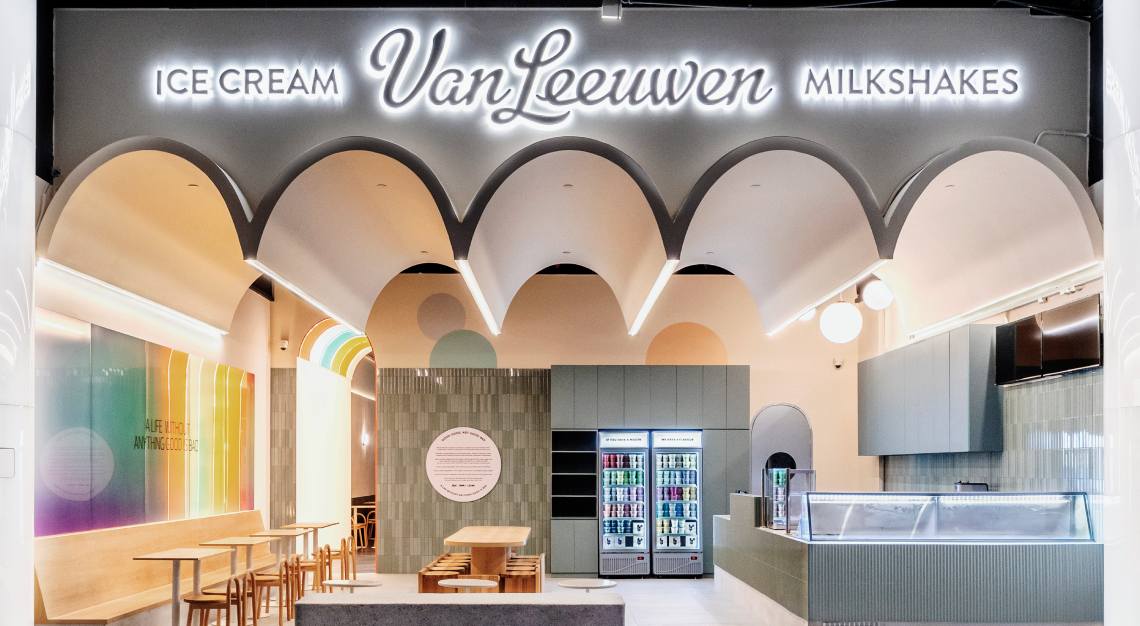 On the note of 'goodness', what would you say the good life is?
For me, it's being present, which again, I do not accomplish. New York City is a competitive place filled with so much ambition. There's ambition in the air, which is wonderful. It causes you to create a business that can expand internationally and is now sold in over 10,000 grocery stores. But it also makes it a challenge to just sit and say, "I'm happy at this moment", versus wanting to grow a business constantly. I think you can do both. Being happy at the moment, being present, and being grateful for every moment that you're alive would be 'good'. 
The other 'good' is eating good food. In terms of the physical world, good food brings me the most joy. We ate nasi padang yesterday, and it was one of the best meals I've had in many years. It brought so much joy to my heart. 
What holds a special place in your heart?
Oregon. I've been going there every summer since I was born. I've travelled so much in the world, but it remains one of the most beautiful places in the world with a rich bounty of natural resources and food. Wild blackberries, wild king salmon, halibut, black cod. It's one of my favourite places food-wise too. It's one place in America where good local ingredients find their way into kitchens of all levels, not just nice restaurants. 
I would also say an island in Greece called Icaria. [It's an] undeveloped island [with] not much tourism. Everybody's growing their own food. Every restaurant, even simple restaurants, has its own vegetable patches and makes its own goat cheese. Really good, simple food.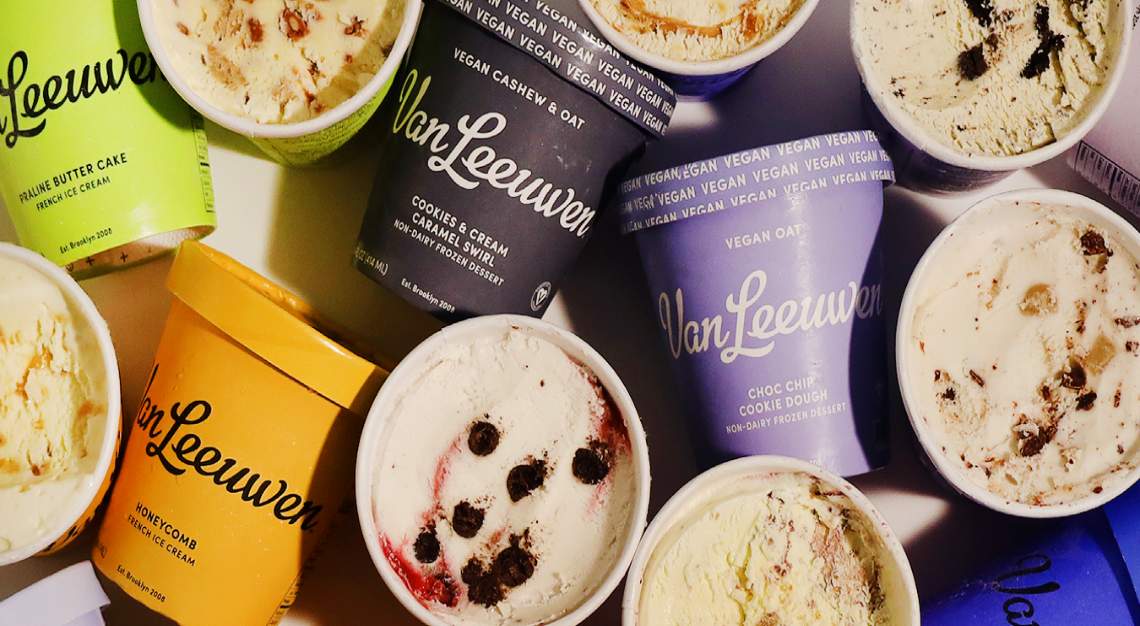 How would you argue for the case of eating ice cream in winter?
Our sales go down during winter, but it is still okay. We've tried for years to offer different products, but it's more of a summer thing. Seasonality is such a beautiful thing. During the first warm days in New York City, people are just so excited. They line up at the ice cream shop. Business-wise, I would love it if people ate as much in winter, but it evens out. I think they eat more in summer to make up for what they don't eat in winter.
What's next for you?
We're working on developing more unusual flavours that everybody wants to eat. It's easy to throw lots of weird flavours on the menu, but we're only interested in putting stuff on a menu that people want to come back to again.  Relating to Singapore specifically, we're glad to have this as a different market. We love the American flavours—the Cookies and Cream, the Peanut Butter Honeycomb. But we also want to do butterfly pea flowers with jasmine green tea. It is also continuing to innovate. I started by saying that our idea was never really the reason. It worked because we worked hard and cared about food.  
The New York Times just called your vanilla ice cream the best in America. It's difficult to be the best in a classic.
There's no best. Well, that's the thing—with vanilla, there's nothing to hide. It's normal. There are no chunks. So, for that one, we hope it's good.