The gifts are designed to evoke positive memories of trips with aviation firms
As private jet companies compete for a younger and more diverse set of high flyers, they're getting creative, curating unexpected collaborations and experiences to keep ahead of the competition.
Wheels Up, the second-largest private jet operator in the US, is the latest to launch a luxury product: Blue Skies, a limited-edition candle created with Brooklyn-based Hotel Lobby Candle and engineered to evoke the serenity of flying privately.
Containing notes of leather, mahogany and champagne, the unisex scent is designed to appeal to private aviation's increasingly diverse clientele, according to Wheels Up chief marketing officer Lee Applbaum.
"For the most part, private travel has catered to older, wealthy, white men," Applbaum told Robb Report. "That's not the model anymore."
For several years, jet companies have aligned themselves with high-end men's fashion brands and luxury watches. But now operators are veering from the old playbook, using social media to reach a new generation and stand out in today's crowded market.
Wheels Up's partnership with Hotel Lobby Candle, founded by social media influencer Lindsay Silberman and inspired by her passion for luxury travel, is designed to expose the aviation firm to a younger, upwardly mobile audience with an appreciation for the finer things.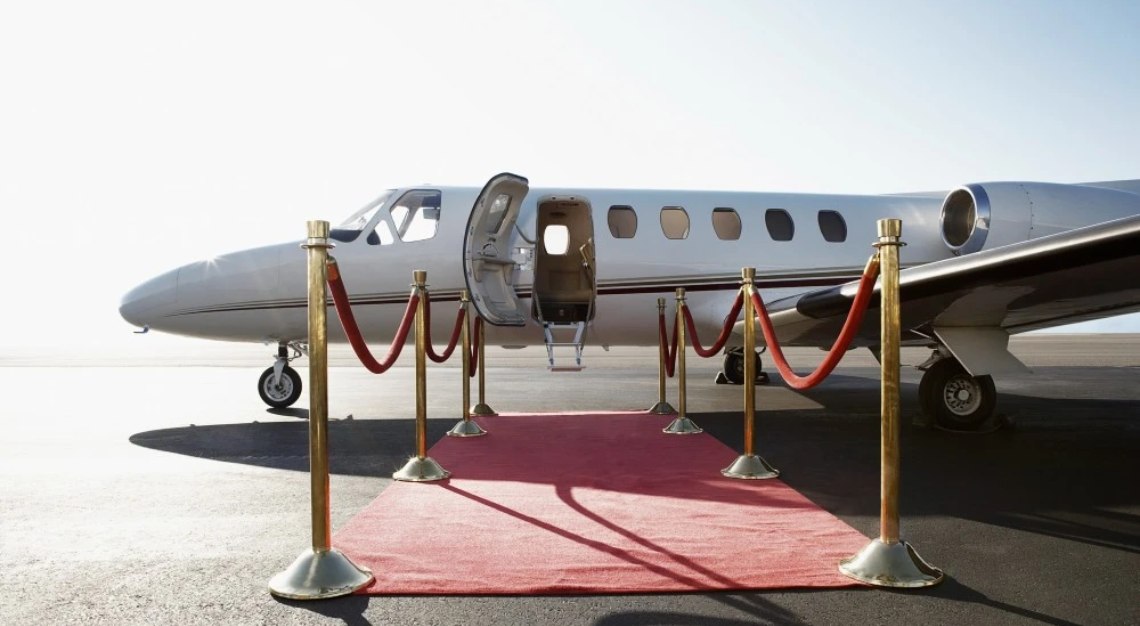 "Whenever I'm coming up with a fragrance idea, I'm thinking: 'Are there fresh flowers?' 'Is there a woman wearing a perfume who's sitting next to me?' 'Am I drinking a certain type of spirited cocktail?'" Silberman told Robb Report. For Blue Skies, "I was thinking about rich wood and leather seats and the effervescence of the champagne that you're drinking while you're on the flight."
Hotel Lobby Candle won't be Wheels Up's first retail partnership. The company made a foray into fashion last year, creating capsule collections with Redvanly and Malbon, apparel makers that Applbaum says "bring youth and modernity to golf."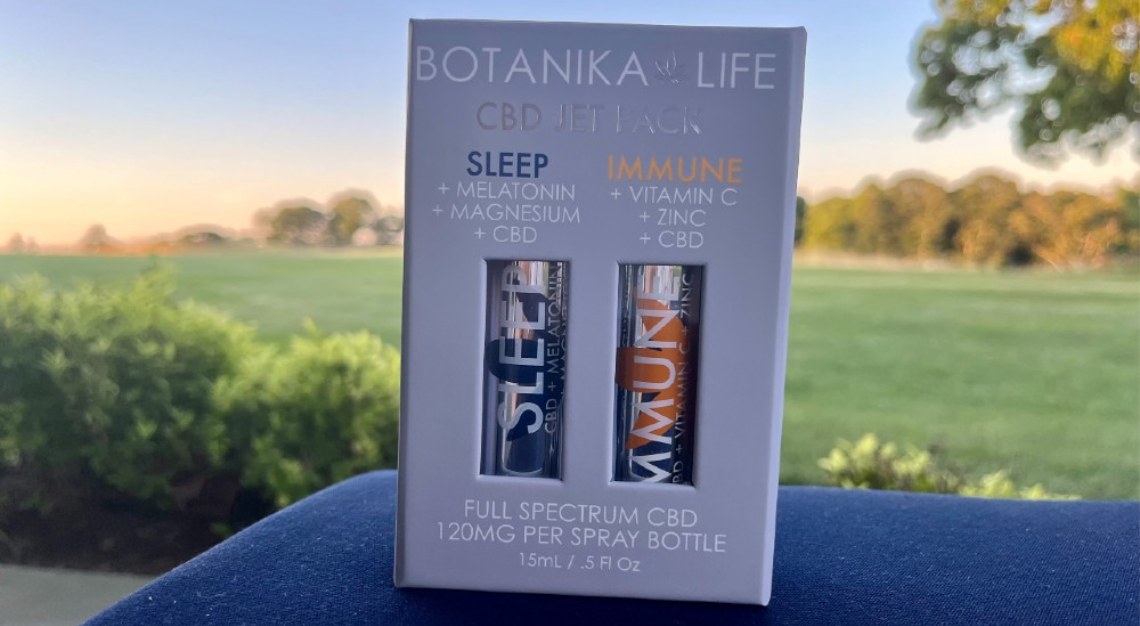 In 2022, private jet broker Magellan Jets partnered with luxury CBD startup Botanika Life to launch a package that includes CBD-based sprays to promote sleep and immunity. The Jet Pack, given to flyers as a welcome gift, is also sold at Neiman Marcus and Saks Fifth Avenue for US$80.
These partnerships can be "a great way to extend brand exposure to wealthy consumers who had never heard of them," says Doug Gollan, founder of the industry buyer's guide Private Jet Card Comparisons. "The jet companies are looking for needles in a haystack, so the luxury partnerships help extend their marketing reach, usually at very little expense."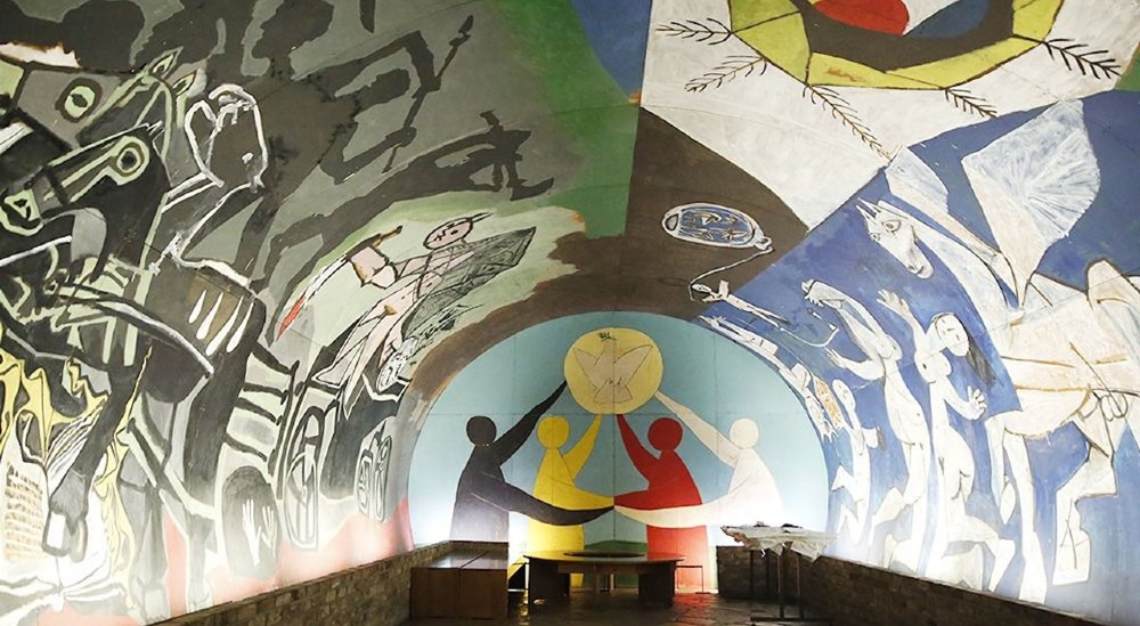 Other firms have gone out of their ways to create special gifts for select clients. Flexjet said it commissioned a personalised wind chime for a customer whose dog had died and, in another case, ordered a ship captain's hat for one of its fractional aircraft owners who had just purchased a yacht. Freshly made chicken soup was delivered to another client who had to delay travel by a day because of illness.
These thoughtful gifts are designed to create positive memories that link the gift or gesture to the brand. "We even arranged for a professional photographer to take photos of one customer on his way to an annual family trip to a dude ranch," said a Flexjet spokesperson. "The image of four generations of family members in front of the Flexjet Gulfstream G450 turned out to be just the right gift for to commemorate the customer's 25th anniversary with Flexjet."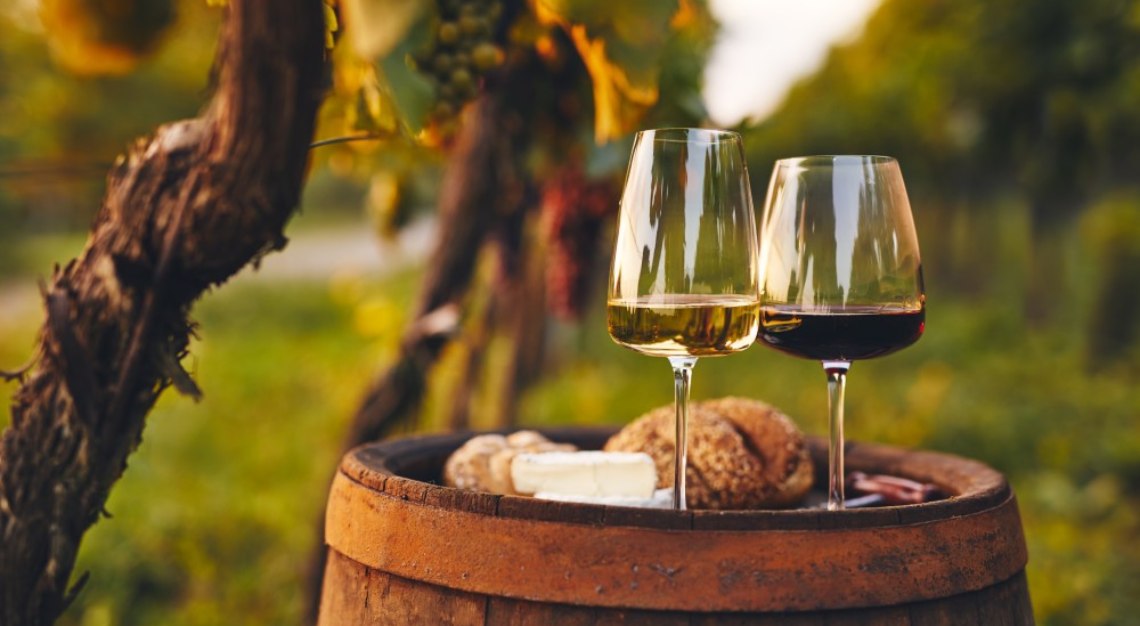 Other firms are using curated experiences, rather than products, to cement the relationships. VistaJet's Private World experiences include a masterclass with the world's best winemakers, a three-week trip called Beyond Picasso, which explores museums, private collections and places inaccessible to the public on the subject of the famous artist, and recording an album at a luxury estate and recording studio in Jamaica. "VistaJet also has culinary partners, including celebrity chef Nobu, for its gastronomy programmes and world-renowned connoisseurs for its wine programme," said a spokesperson.
Working with the more basic sense of smell, Wheels Up hopes that customers will enjoy the Blue Skies candle long after returning home. "We physically transport people from point A to point B, but really it's about creating experiences through the luxury of private travel," Applbaum says.
The candles will be sold on Hotel Lobby Candle's website, but Wheels Up will provide its VIP customers with these gifts as part of "surprise-and-delight moments," Applbaum says. "It's more of a reflection of our brand than a revenue opportunity."
This article was first published on Robb Report USA