Raffles Hotel isn't open till August, but here's what you can expect from the newly minted Arcade
The iconic Raffles Hotel has seen plenty of historical and significant events since its birth in 1887. If you turn the clock back to 1902, you'd find a tiger from a travelling circus on the loose and seeking solace in the hotel's billiards room. Charles Philips, then principal and sharpshooter of Raffles Institution, shot the animal in the head, and the rest was history. Also interestingly, there's the Singapore Sling, a local cocktail believed to be created at the hotel specially for women during an era when etiquette dictated that ladies could not consume alcohol in public.
History aside, by this August, the majestic outpost would have undergone major restoration, the most extensive since 1989. It won't open its doors fully just yet, but here's what you can expect to see and do at its newly minted Raffles Arcade. PS: Sophie Anne Pic's first Asian outpost has already made its debut.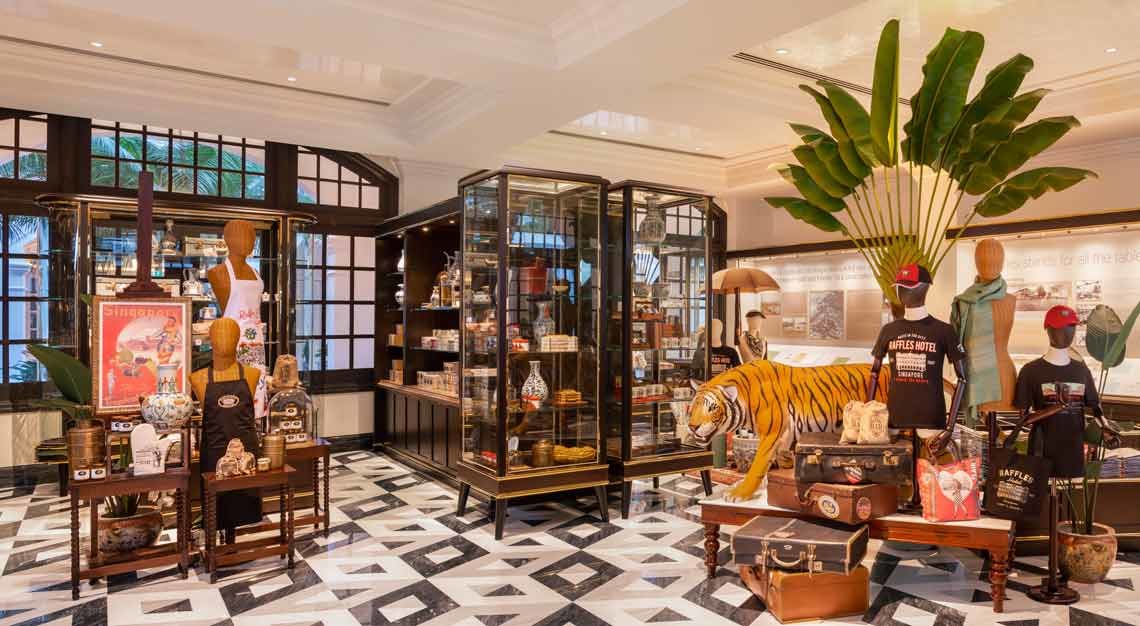 Enjoy art
Art also has a place in the newly revamped Raffles Boutique. More than just a gift shop, the boutique houses a heritage gallery that will acquaint visitors with the hotel's prolific heritage over the last 132 years.
On level two, you'll find Art Matters, a contemporary art and design gallery that will showcase the most current and thought-provoking works from both local and international artists. These art masters include Picasso and Monet, in addition to some of Asia's biggest names such as Ai Wei Wei and Yayoi Kusama.
Share an office
Hold power meetings and socialise in style at the Arcade's one and only co-working space, The Great Room. This is the brand's sixth outpost in the city, and it has all the facilities you'd expect from an upscale, well-furnished shared office. Keep your eyes peeled for the majestic grand glass atrium that's built within the space, billed as the pièce-de-résistance of The Great Room.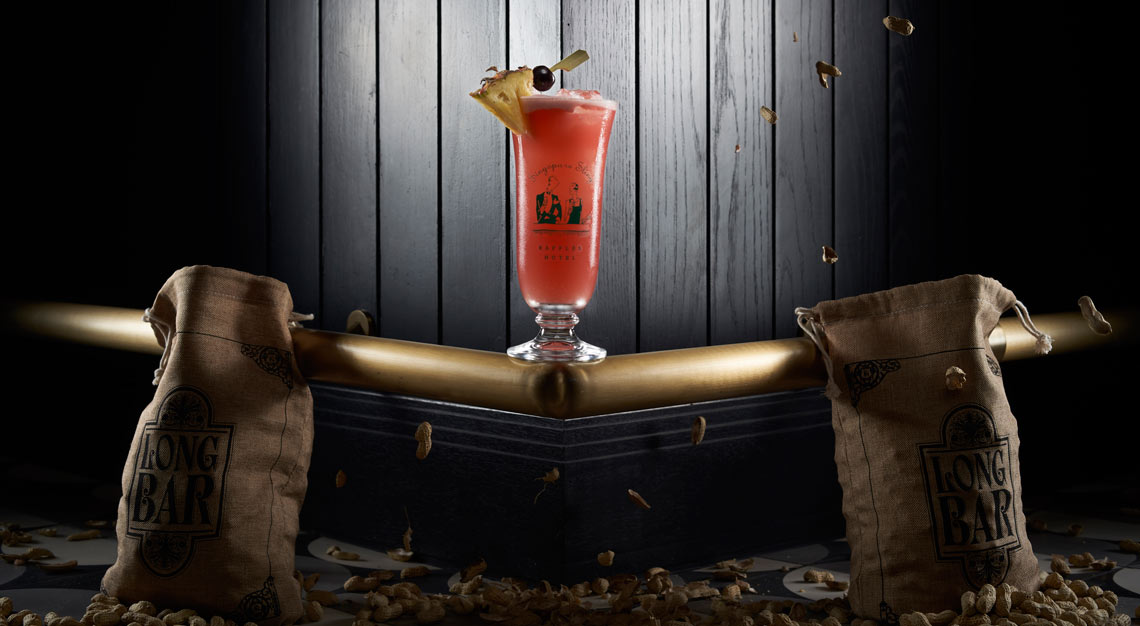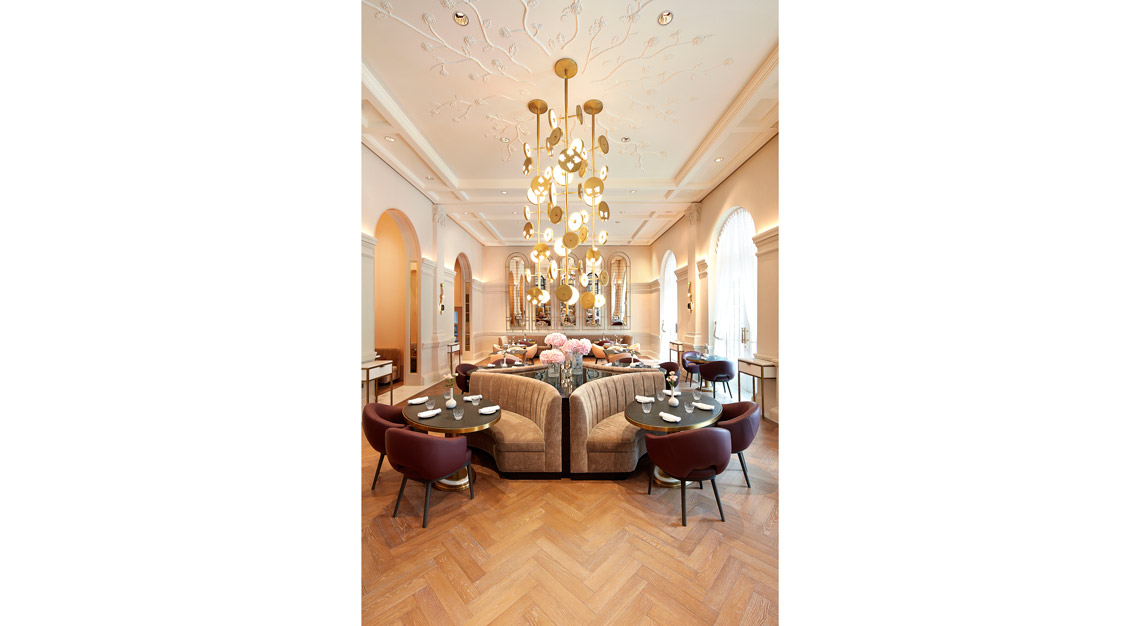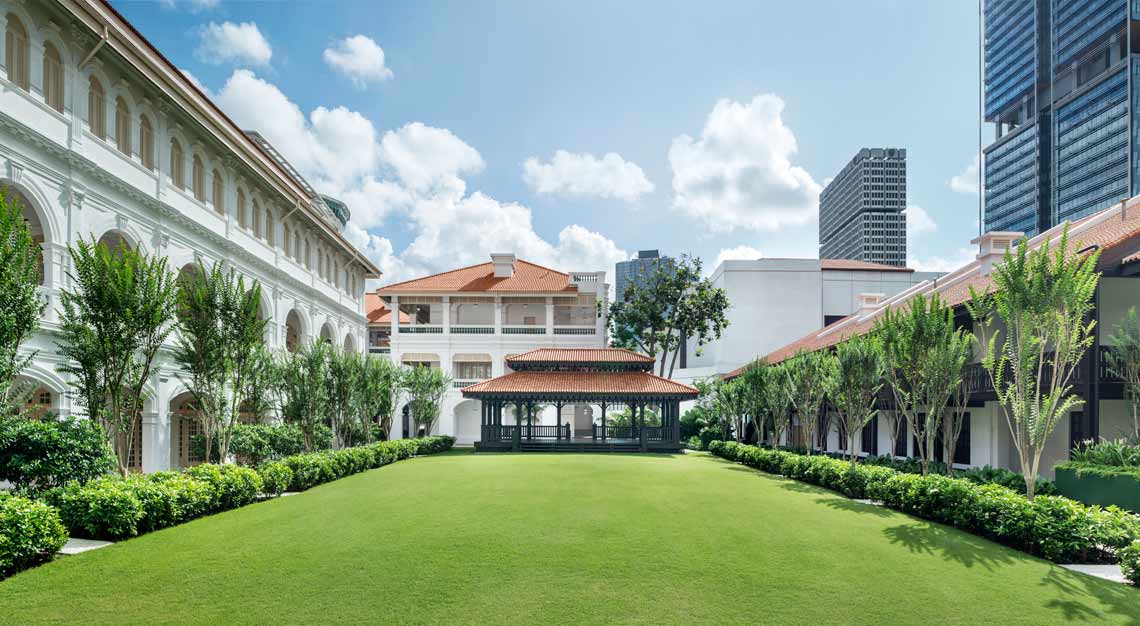 Eat & drink
You're probably in tune with all the frills the newly opened Le Dame de Pic is offering since it launched two weeks ago. But Anne Sophie-Pic's French fine dining restaurant isn't the only fancy place you can look forward to at the Raffles Arcade. There are plenty of other restaurants here, with some still in the works.
There will be about nine eateries under its roof. Burger & Lobster will be opening its second outlet later this year (it will be three times the size of Jewel's) and as would the brand new Bar & Billiard Room by Alain Ducasse, where wood-fired pizza, charcoal grilled meat and sharing plates will be served.
More meat? There will be the Butcher's Block, where you'd find the world's finest cuts of single-sourced meats and a wine library of over 100 different labels in stock. But for something closer to home, there will be 兿 yì, a contemporary Chinese restaurant by Jereme Leung, the former executive chef of Four Seasons' Jiang Nan Chun.
Plenty of things to look forward to at the hotel, but let's not forget the old. The Long Bar, a Raffles Hotel signature, will remain, but has been relocated to level two. The bar, known for the gin-based Singapore Sling, will reopen this 1 August 2019.
Shop
The creator of the world's first rotating bed, Savoir Beds, has launched its first Southeast Asian boutique here at the Raffles Arcade. Situated on level two, the boutique will showcase a selection of luxury mattresses – the highest grade will set you back a whopping $100,000 – along with custom-made headboards.
On the same floor sits The AC Boutique, a multi-label boutique that brings together premium and ethically produced home, fashion and lifestyle brands under one roof.
Meanwhile, shutterbugs will find joy in Leica's newly expanded store on level one, which features a gallery of award-winning photojournalist Thomas Hoepker's works. Also keep your eyes peeled for other retail stores such as Rimowa, The Hour Glass and Minotti.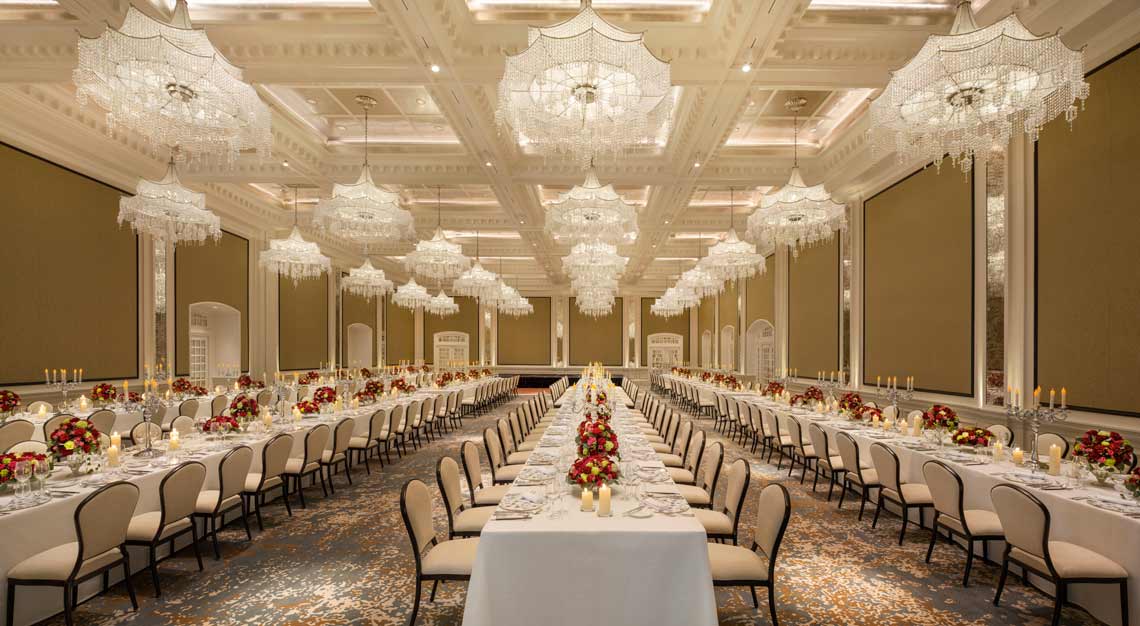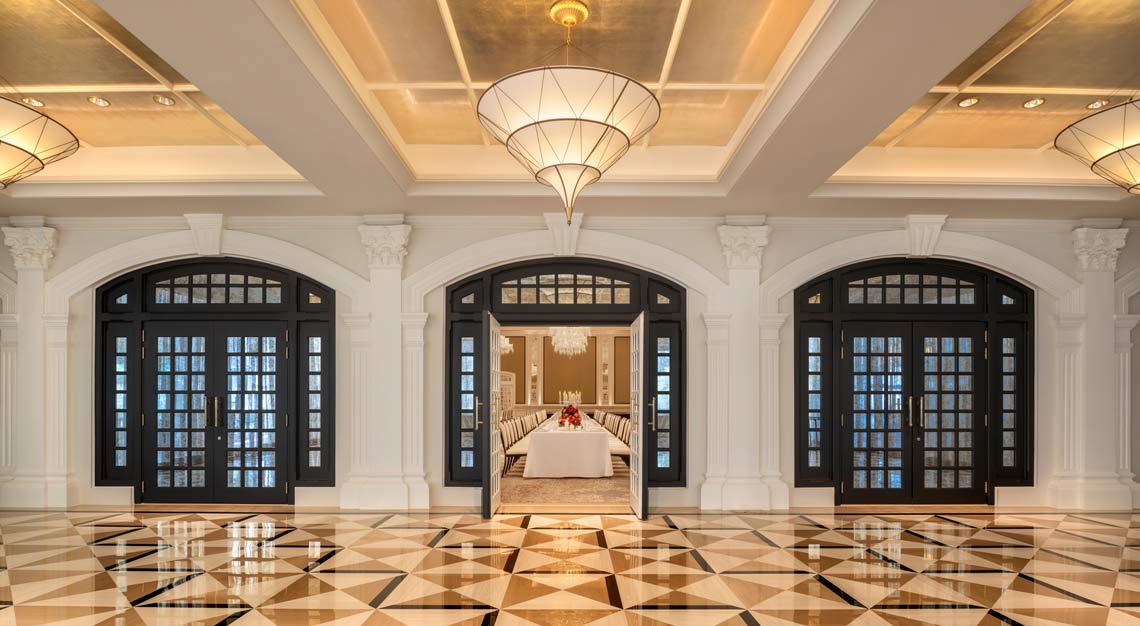 Kick back and relax
The hotel's brand new spa boutique Raffles Spa now sits on the ground floor, and offers a selection of restorative treatment for both hotel guests and the public. Celebrating a wedding anniversary with your other half? Unwind in ultimate seclusion in the spa's private treatment room, which comes fully furnished with its own facilities.
The gentlemen can pamper themselves further with a grooming session at Hiro Ginza Premium Barber on level two. Other services range from nail and facial care to therapeutic head spa treatments and haircuts.