Range Rover's youngest and freshest model loses some youth and freshness in its second generation, but gains big on luxury and practicality
When the Range Rover Evoque made its debut in LRX concept form 11 years ago, the world was a very different place. For starters, it didn't have the proliferation of crossovers that we now see today.
And while it's overstating things a bit to say that the Evoque — which made its full production debut in 2011 — was solely responsible for that, you can deny it was a catalyst in that evolutionary explosion, and the standard by which the genre would come to be judged. 
Not too shabby, since prior to the LRX concept and Evoque, 'stylish' was not a word you'd utter in the same sentence as 'Range Rover'. The previous-generation Evoque even spawned a soft-top convertible.
These days, there are sporty-looking mid-sized SUVs from just about any manufacturer you care to name. Premium or not, there's one to suit any price point. 
Which makes the task of the second-generation Evoque all the more onerous. Not only will it have to surpass its predecessor, it will have to do so against cars from manufacturers far, far larger than itself. That is to say, carmakers that can bring the full force of their industrial might against the comparatively small Jaguar Land Rover Group.
So, the strides gained by the new Evoque over its predecessor only seems all the more impressive. Its sheetmetal, to these untrained eyes at least, looks better pressed, the creases more precise and the curves less… crude.
Copper-coloured accents dot the exterior (though that's only something you get by paying for First Edition models) and the new Evoque also now features door handles that retract flush with the body when the vehicle is in motion. A pretty slick touch that made its debut on the Velar.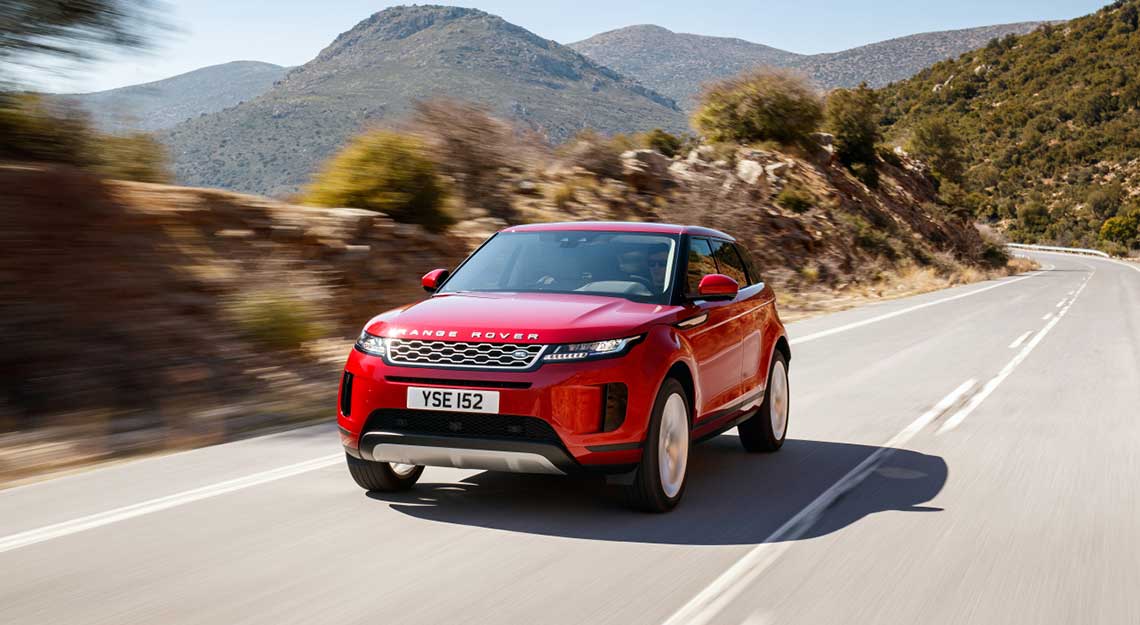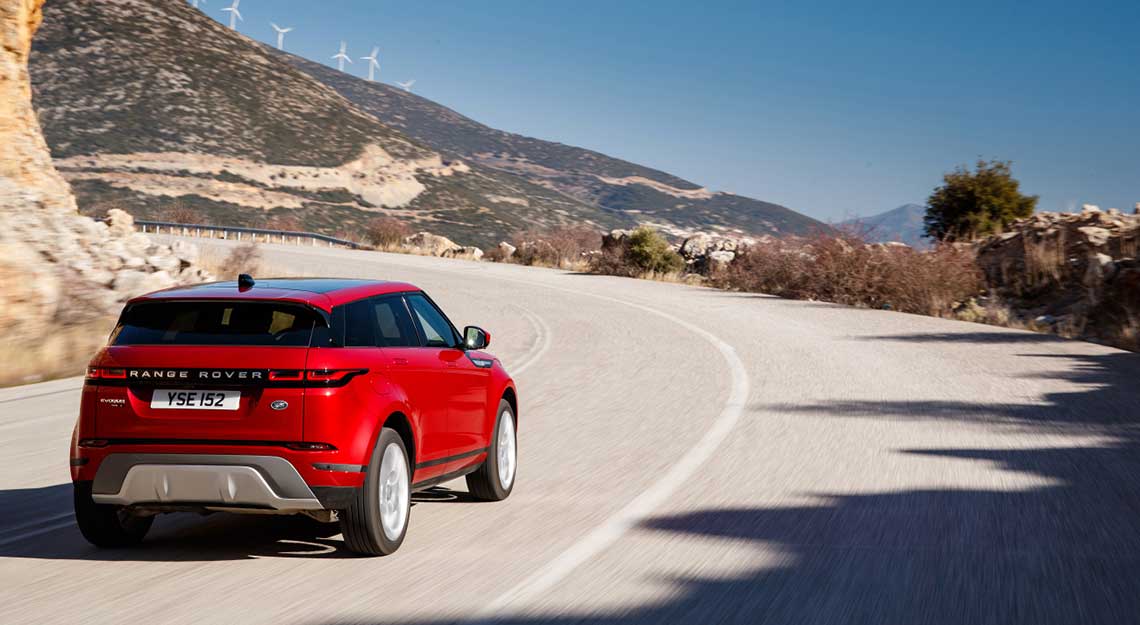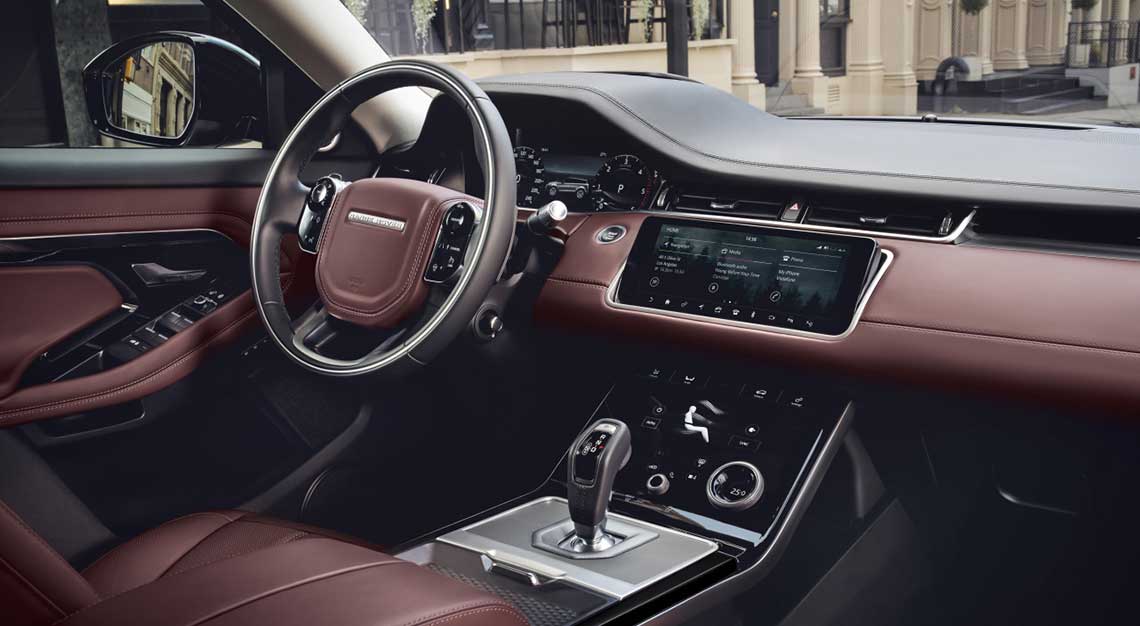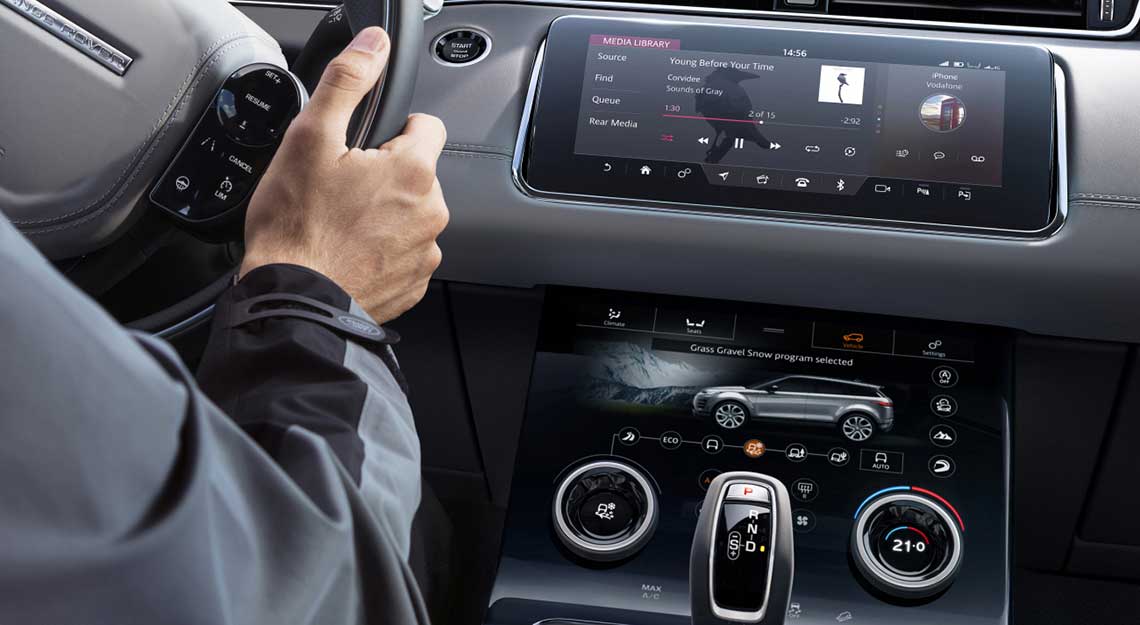 Speaking of the Velar, the new Evoque looks more blocky and muscular against its predecessor. The net effect is to make it look like a junior version of the Velar than a 'true' compact SUV. It's surprising how much more presence the car now has, since the new Evoque is just a millimetre longer overall, though its wheelbase has grown by a whopping 21mm. 
It's also pretty telling that the new Evoque is launching with just the one bodystyle: a five-door. Contrast that with the previous Evoque, which had three-door bodystyles, in both hard-top and convertible forms.
So, I'd probably be on the money in saying that the new Evoque has grown up. Whether that's in response to its original owners aging with the car, or it's Land Rover bowing to market pressure to keep up with the (now extremely large) herd is open to debate. 
There's also a pretty good argument to be made that the Evoque in its second iteration absolutely had to do all the above, as it's not just playing in a field of one anymore — it had to become more sensible, more luxurious, more feature-rich.
On that front, it's mission accomplished for the new Evoque, especially where its interior is concerned. The length of the dashboard, coupled with the how you sit fairly deep in the car and the airiness afforded by the full-length glass roof makes the Evoque feel like you're in a much larger car. 
It's still nominally a car in the compact class, but the above, coupled with a taller bonnet line, an overall height 14mm higher and the 20mm extra kneeroom in the rear bench makes it seem like a car a size up. Stands to reason, then, that the new Evoque has interior quality befitting a mid-sized, mid-range premium SUV.
And while the old model still had bits that were a hangover from its dark years of Ford ownership, the new Evoque is all Land Rover, and that's a good thing. A pair of touchscreens loom large in the centre stack, with the upper one controlling the infotainment system functions (electrically retracting and folding flush with the dashboard when the car is parked) and lower one controlling its drive modes and air-conditioning. 
There's also a new all-digital instrument cluster, though as if you'd expect anything different from a car in its class these days. If a new premium car didn't come with screens for gauges, then that would be more noteworthy.
It seems like the new Evoque is a step forward in every direction, or at least the directions that matter to the general buying populace. You know, the sort who clamoured for more interior space and the type who wanted to feel that they're buying into a mid-sized premium SUV.
Where the new Evoque loses out over its predecessor is in the handling department. And boy, does it lose out big. Where the previous Evoque was one of the most incisive cars in its segment, this new one has gone all soft.
The steering is vague, overly light and highly geared. Where the old Evoque was flickable, and encouraged you to treat it rather roughly, the new model feels decidedly more ponderous, a possible consequence of its longer wheelbase. 
Add to that how its suspension tune feels bafflingly mismatched. It feels over-sprung and under-damped, so there's a high initial breakaway point leading to some jiggle, and once you get past that, there's just wallow to be had. 
Pitch the new Evoque into corners and it displays a stubborn reluctance to lean on its suspension, leading to a sense of vagueness and a sensation of the tyres not biting. In short, it's woolly, distant and frankly, not very much fun.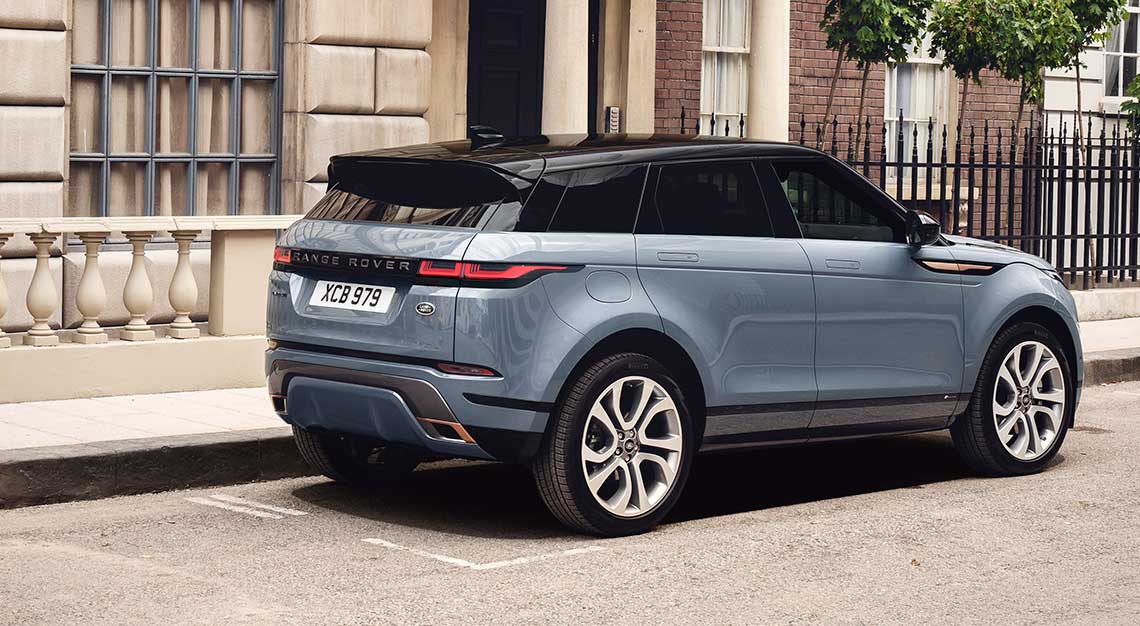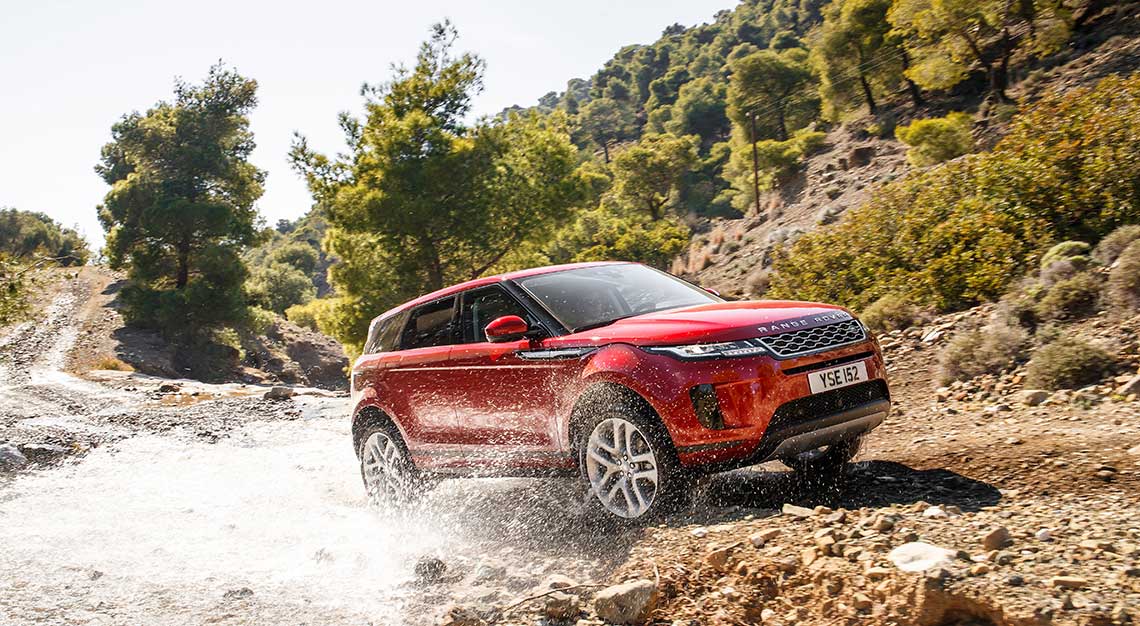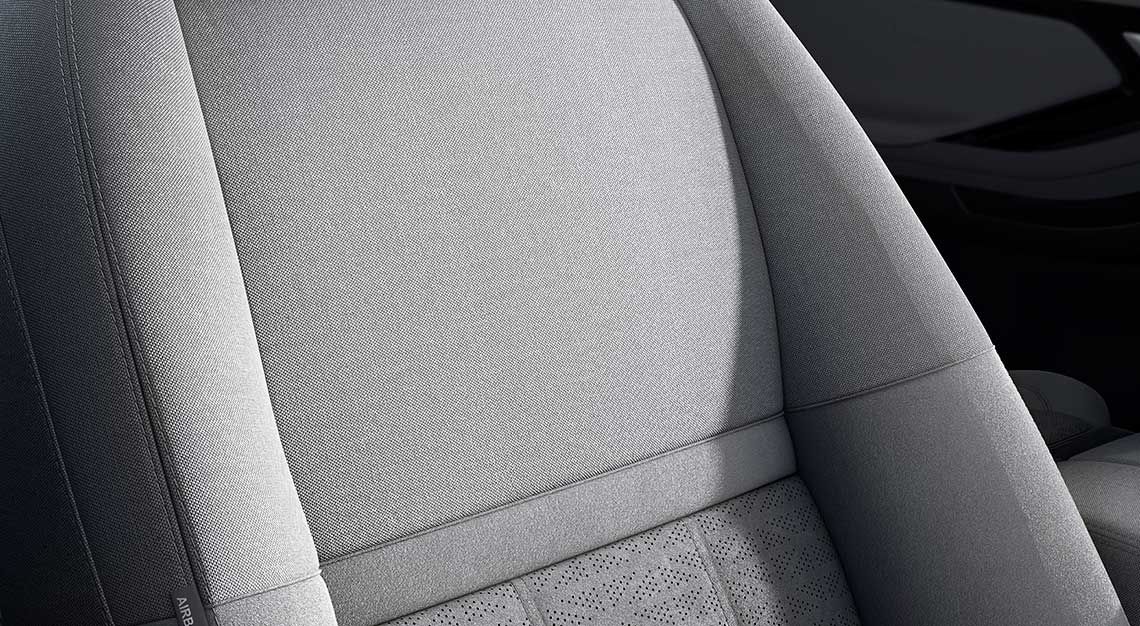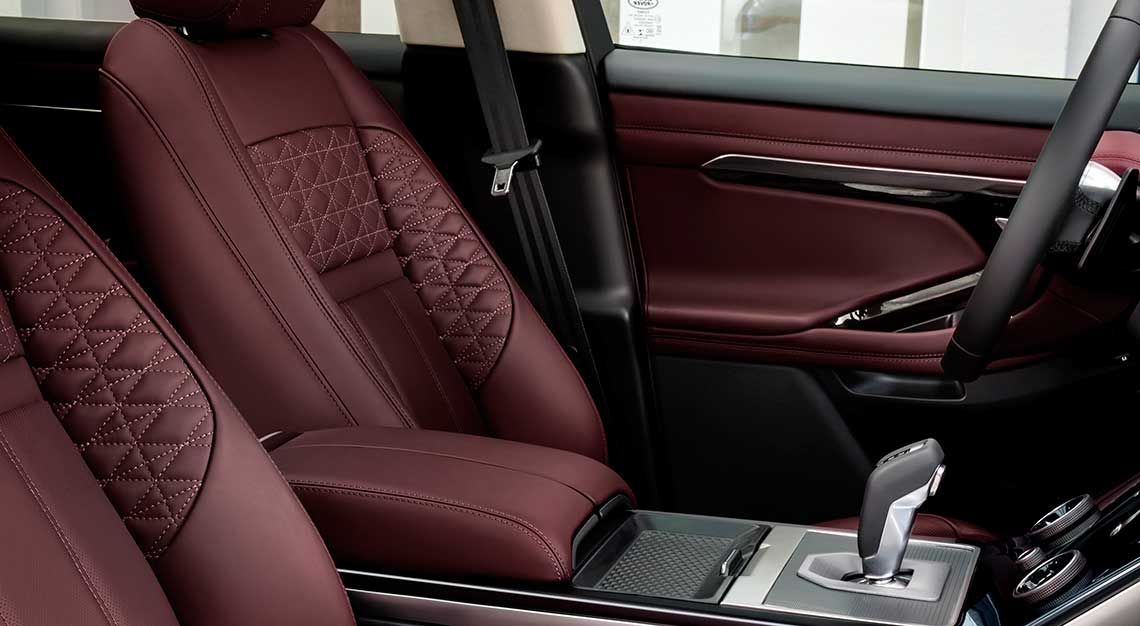 Thankfully, you can't level (much) criticism at its powertrain. First Edition models come with a 249hp, 2-litre engine (non-First Edition ones make do with a 200hp one) hooked up to nine-speed automatic gearbox. 
The motor is peppy, propelling the car from a standstill to 100km/hr in 7.5 seconds and the transmission perky and quick on the uptake. Oddly enough, you can't do manual overrides on the fly with the shifter paddles. To do so, you'll have to knock the gearbox into its sport mode. 
In all fairness to the Evoque, it's a mild annoyance at best, though its mild hybrid architecture is a slightly less mild annoyance. 
Not that I've got anything against such systems, which harvest energy from braking, shutting off the engine at speeds below 17km/hr and redeploying the energy during acceleration from a standstill to take some strain off the engine. Think of it as less of a 'proper' hybrid system than as a regular old start-stop system with extended functionality.
Again, not that such systems are bad, but its implementation in the Evoque feels rough around the edges. The car lurches during deceleration, similar to suddenly disengaging the clutch in a manual car and there's a split-second delay and judder when the engine restarts. 
It's more forgivable since it's Land Rover's first attempt at such systems, but against similar systems deployed in some Audis and Mercedes-Benzes, the one in the Evoque looks half-baked.
That said, you can at least turn off the start-system, which cures all the ills above, but you'll have to do without the small amount of fuel savings (no exact figures are available) that brings.
Still, I don't think that a car that sips fuel will be high on the list of priorities of people who are willing to drop $221,999 on a car (First Edition models cost $254,999), not least on a car like the Evoque.
It's a bit pricier than its compact crossover competition (Audi Q2, BMW X2, Mercedes-Benz GLA, Jaguar E-Pace), but it's also clearly a more premium product and broadly speaking, is more spacious on the inside.
In gaining all those more practical, more sensible qualities, the Evoque might have given up on some of its more defining traits (handling, mostly), but whether or not that's a bad thing is entirely dependant on your point of view. 
To my mind, the new Evoque is a bit of a cookie-cutter, me-too car. But then again, you can't deny it's bread-and-butter traits that shift units from showroom floors, not airy-fairy things like soul and personality. 
In making the new Evoque a less compelling emotional proposition, Land Rover has somehow made it a more compelling proposition overall. Get my drift?