The Answers With… Refik Anadol, t
he prolific and progressive new media artist on inspirations, multitasking and why technology in art isn't as scary as it sounds
How do machines dream of other worlds? Refik Anadol's latest installation at MoMa, Unsupervised, posits the question by incorporating artificial intelligence (AI) and data-driven algorithms in an unprecedented presentation that coalesces 200 years of art curated by the museum. Depicted on towering screens on the museum's ground floor, the abstract and immersive artwork morphs, evolves, and even takes on new forms to show the possibilities yet to be explored in modern art.
Refik Anadol is a renowned media artist, esteemed professor at UCLA and, as his works demonstrate, a pioneer in his field. An early champion for the use of digital data and AI in art, Anadol was among the first to prove that technology and art can co-exist with his public art commissions in San Francisco and Boston in 2017. Having worked on diverse projects spanning projections for the Walt Disney Concert Hall, to an installation for Italian jeweller Bulgari, his works exemplifies his fascination with science and technology, often ruminating about humanity in a digital age. Anadol chats with us about philosophies on work, life and, of course, the uncharted possibilities of digital art.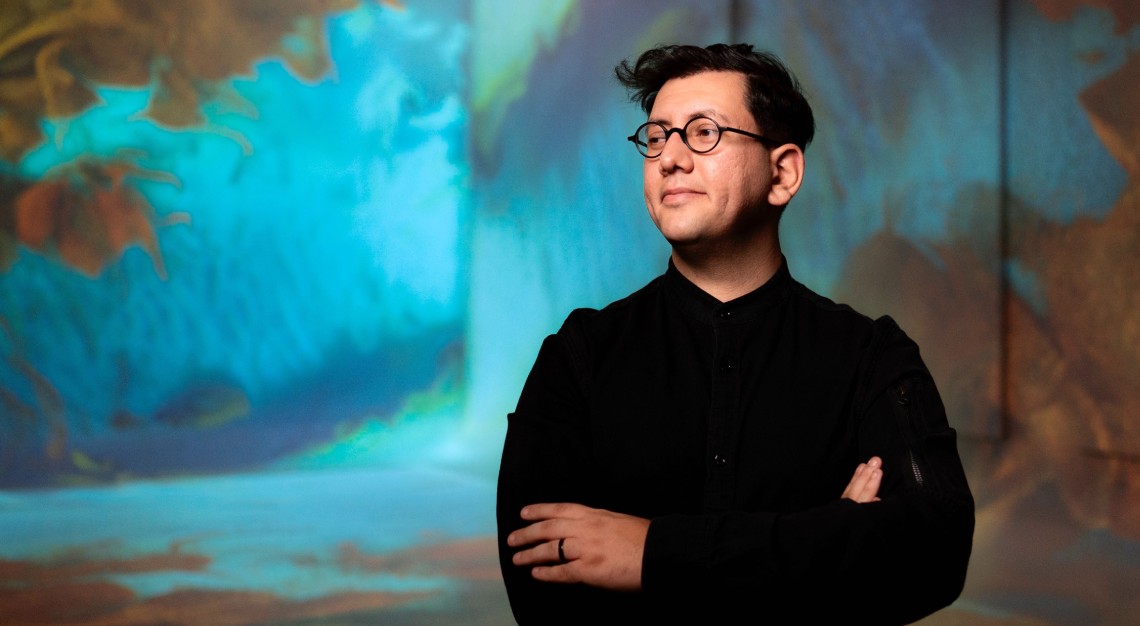 How did your passion for digital art start?
Refik Anadol (RA): I was about eight when I started playing lots of computer games. They sparked my imagination. I knew early on that I would love to become a digital artist and imagine worlds that don't exist. I was also very inspired by architecture. Architecture can go beyond what we see. I think architecture is not just about concrete, steel, or glass. It can be much more exciting when we incorporate data and AI into its functionality.  
You were in Brazil recently for an upcoming project. What was that about?
RA: Our next project is called DATALAND, which is both a physical space and exists in the metaverse. My wife and I were there to do research, exploring the jungle with an incredible tribe called the Yawanawa. 
What does a typical day look like for you?
RA: I'm a very heavy worker and I'm very hands-on with my work. I sometimes work 18 hours a day. Our studio currently has projects in 20 countries, so I work across different time zones. Before this interview, I had my first meeting at 6am with a team in Europe. I've also been teaching at UCLA for the past eight years. My days are divided between the studio and the school, and whatever time I have left is for my social life.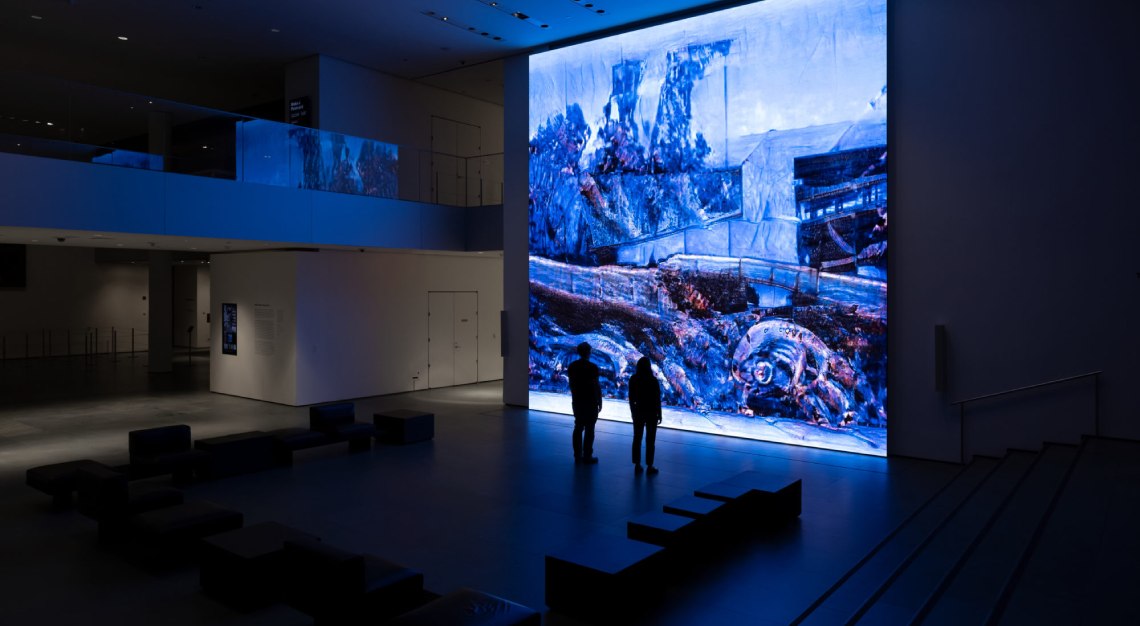 How do you avoid burnout?
RA: I have my own inner structures that allow me to multitask, and I meditate. I also enjoy what I do. Making art for the world is a great motivation. Once you have that and support from the world, that energy is very different. 
What inspires you?
RA: I immerse myself in science and nature, imagining a future that stems from both. I'm very positive and hopeful about the future. I research a lot, learning about new discoveries and innovations.
What are some of your favourite science fiction works?
RA: Blade Runner, Philip K. Dick's books, and The Peripheral by William Gibson.
What is your philosophy in work and life?
RA: I want to bring inspiration, joy, and hope for humanity.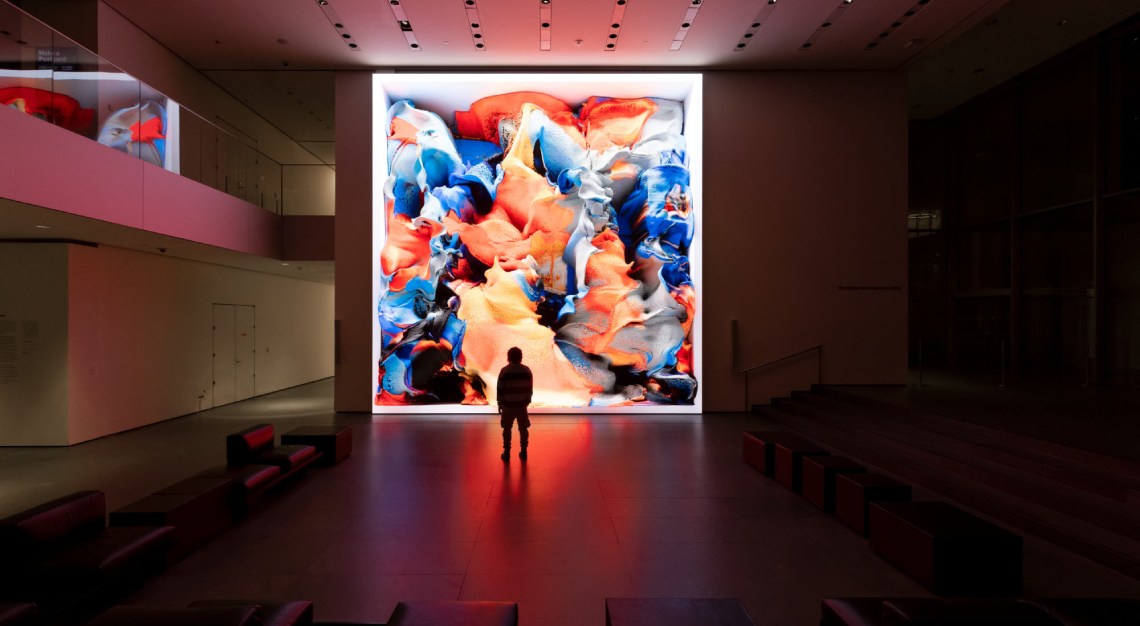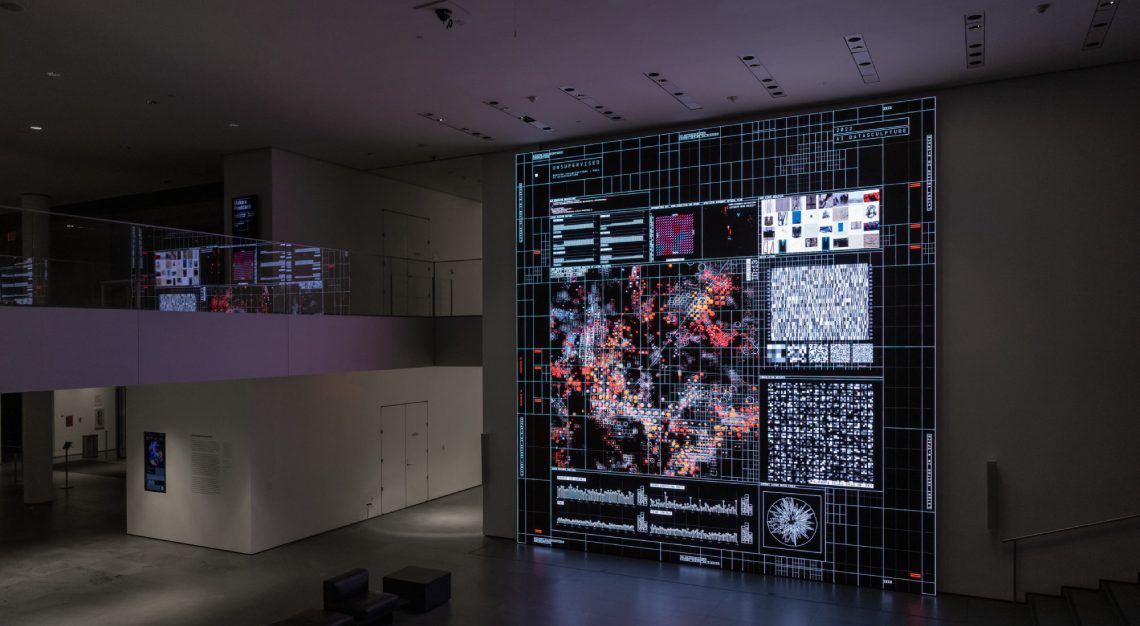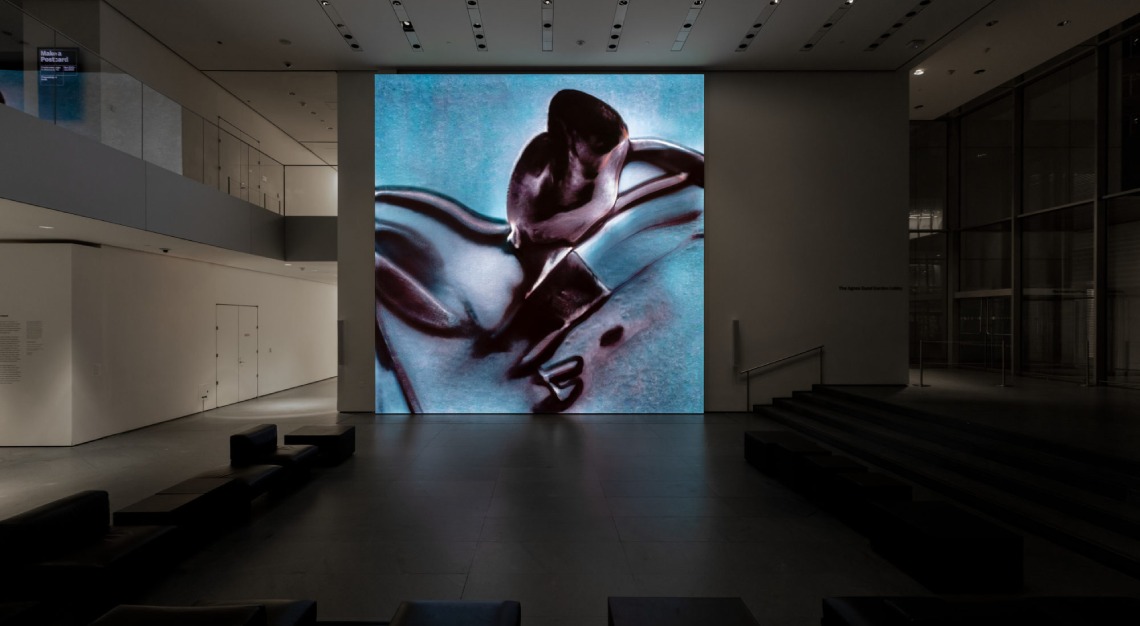 How did your project with MoMa exhibition start?
RA: Unsupervised, the MoMa exhibition, was about showcasing the museum's collection using large-scale artworks with digital technology. The museum's curators reached out to my mentor, Casey Reas, a pioneering media artist, and he recommended me. After speaking with the curators, I immediately thought about MoMA's incredible archives and the possibilities of using AI to 'dream' about these artworks. I envisioned a 'living' installation that would constantly evolve and transform. 
What are your thoughts on the discourse of NFTs as art?
RA: It's just a technology. But of course, not everything is art. Some are speculation and some are real art. I don't believe it matters if art is made as an NFT and uses blockchain technology. It's an incredible piece of technology that allows us to be transparent. 
What advice do you have for aspiring digital artists?
RA: There are many walls that we will need to break in our journey. I had a lot of rejection, and these are psychological barriers. Believing in an idea and defining what success means to you is very important. For me, success is about turning my dreams into reality daily. I also do not believe in shortcuts. Things need to be profoundly experienced, and experience is key on this journey. Finally, remember your heroes and teachers. That's a fundamental ethical structure. We stand on the shoulders of our giants, so acknowledging and respecting them is important.