In our seventh episode of At Home With Robb presented by Straits Wine, Jeremy Gillon of Restaurant JAG cooks one hell of a salad. Here, we share Gillon's recipe for Carabinero Carpaccio and Clams à la Marinière, and his entire backstory
Jeremy Gillon is a chef deeply passionate about his greens. At Restaurant JAG, the Michelin-starred restaurant he co-owns, plants, instead of meats or seafood, have the limelight. Where other chefs often relegate vegetables to accompaniments, Gillon serves them up as mains. There is no menu. Restaurant JAG is Singapore's only French 'omakase' fine-dining establishment. The idea is to showcase the best and freshest produce of the season in every course. Taking pride of place in his sunlit open kitchen is his prized rack of 40 different rare herbs, wild-foraged from the beautiful region of Savoie. 
The dried herbs hearken back to the 39-year-old Frenchman's culinary years in Val Thorens in the French Alps, where he led his restaurant L'Epicurean to its first Michelin star in 2015. When he was put at its helm, Gillon immediately set about getting to know the people behind the produce, including Christophe, the medicinal forager who picked wild herbs for homeopathic remedies. "Twice a week, I would drive my car down to the valley at four in the morning to see the farmers getting supplies and organising deliveries." It remains crucial to him to cultivate these relationships to ensure the high quality of produce in his kitchen.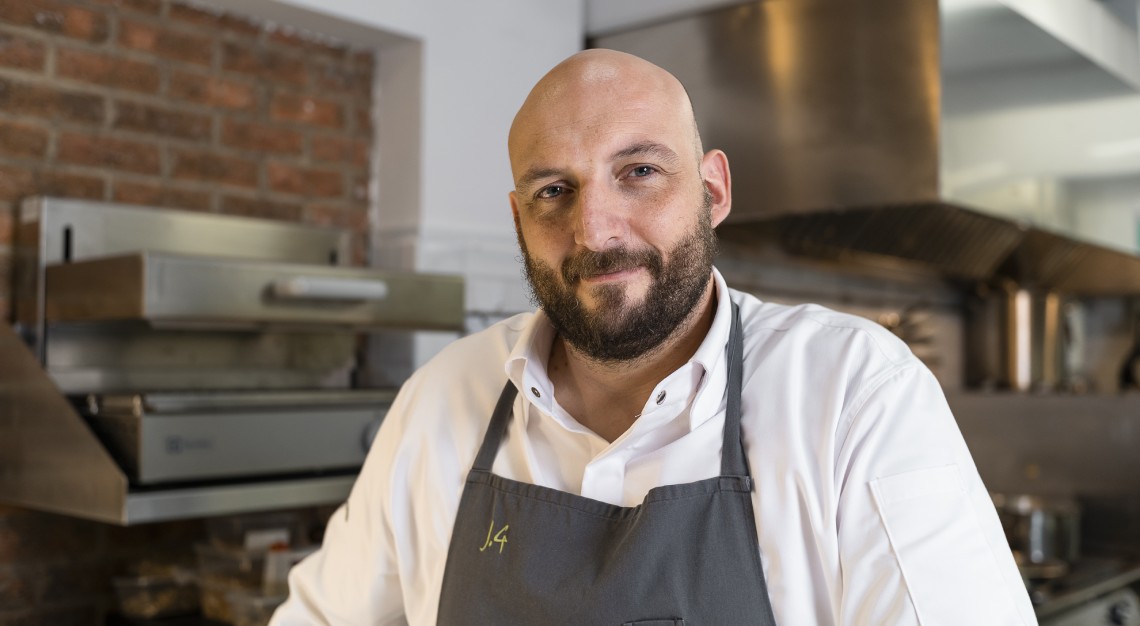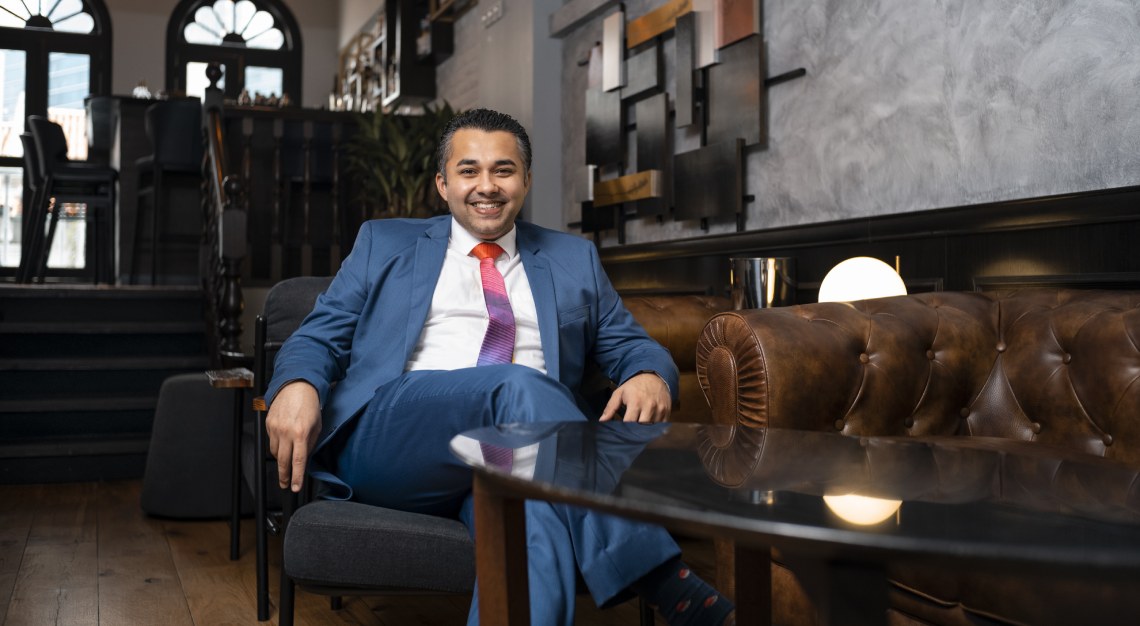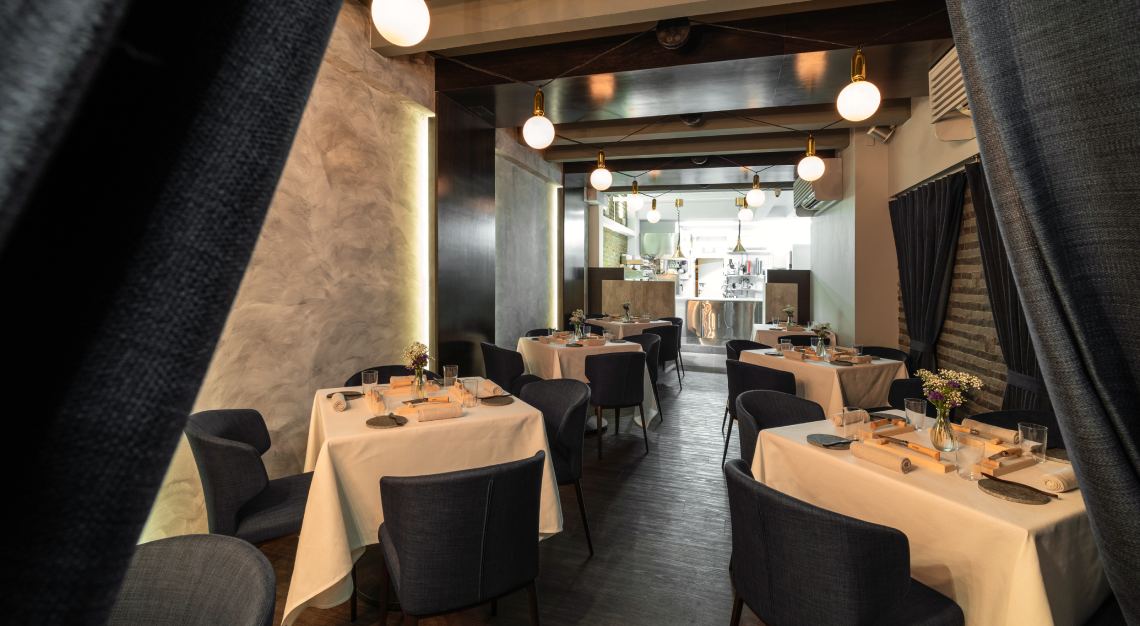 As a child, he would watch, enthralled, as his mother organised dinner parties for friends and family, as well as guests of their chambre d'hotes (bed & breakfast) at the family ranch in Cabourg. She made it seem almost effortless, cooking for and entertaining 40 to 60 guests without breaking a sweat. To him, becoming a cook seemed like an easy out. He was, by his own profession, a "lazy student" and didn't do well in school. At 14, he was inspired to seek his first job in a simple brasserie in Normandy, but the monumental task of cleaning 15kg of mussels on his own soon drove him to desperate tears. He almost quit, but ultimately stuck out the 18-hour days. By 16, he was determined to travel the country, knocking on doors and availing himself to restaurants to learn the different regional cuisines of France.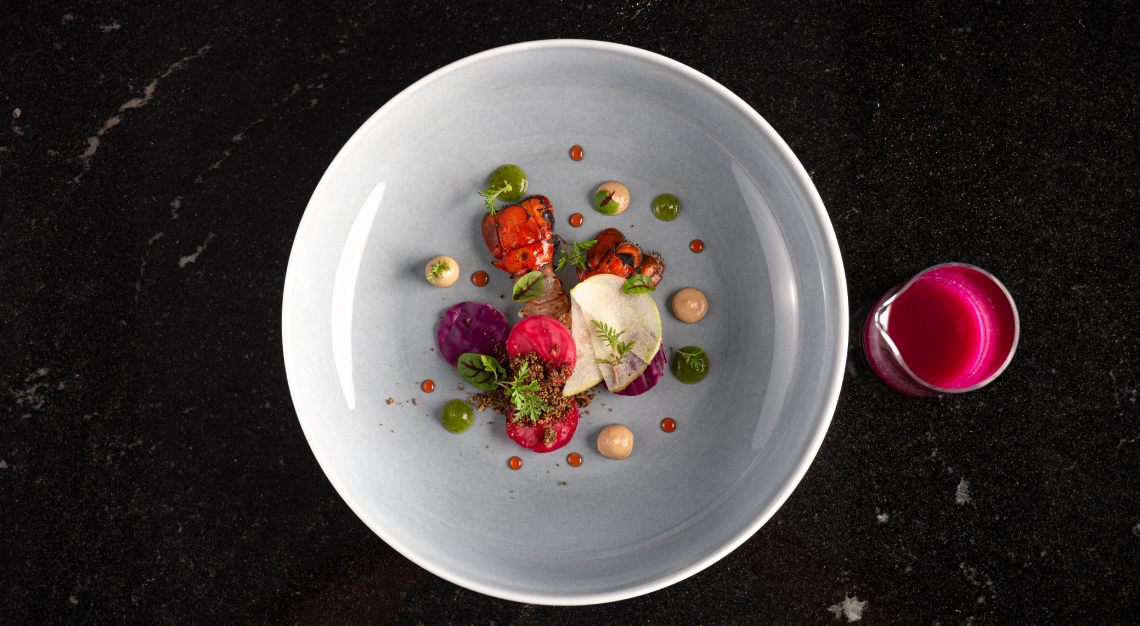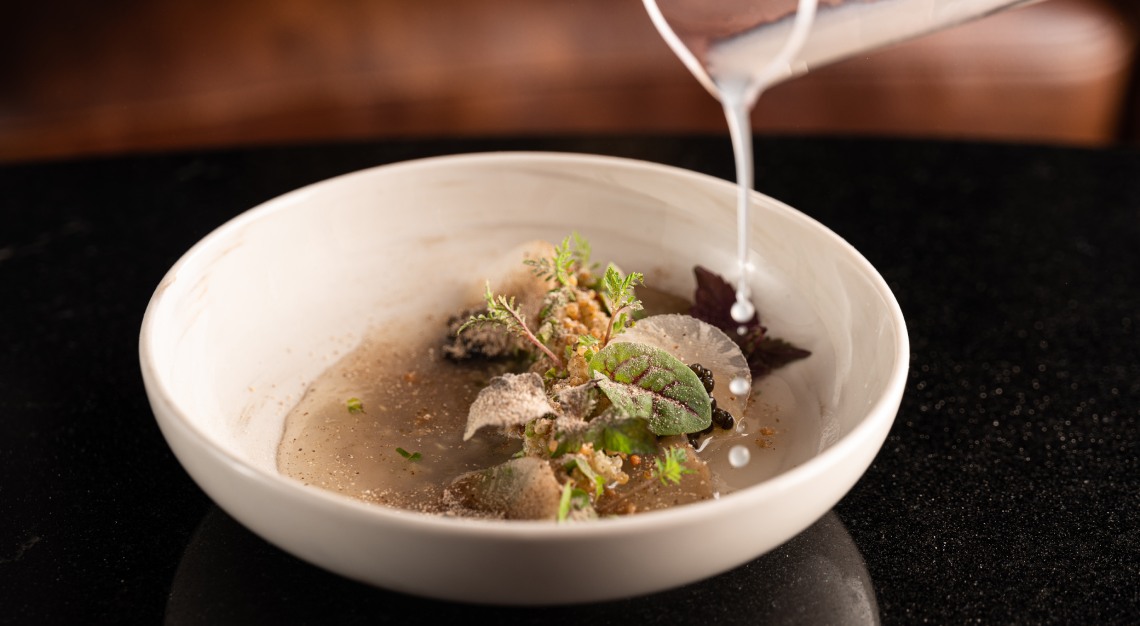 And travel he did, spending winters in the Alps, summers on his motorcycle in Corsica, a year in Nimes with under the tutelage of Michel Kayser, a particularly tough but memorable stint with Nicolas Le Bec (who ran through 120 chefs in the span of a year) as his sous chef. A one-month stint in Osaka in 2002 with Le Bec intrigued Gillon with the Asian culinary culture, and when the opportunity to guest chef at Me@OUE arose in 2015, he didn't take long to accept.
In the five years since, a lifetime in Singapore's breakneck F&B scene, Gillon had also joined the short-lived Audace as executive chef, where he met now-business partner Anant Tyagi. Stepping into his first professional kitchen 25 years ago, he never thought that becoming a fine-dining chef was on his cards. And yet, here we sit poolside at Mandarin Oriental's Bay@5, his favourite watering hole, where he is remarking on the audacity of running a French fine-dining restaurant with no signature dishes. He catches my eye. "There is a French saying 'Chassez le naturel et il revient au galop', he laughs. "You can't deny your true nature. It always comes back as fast as a galloping horse."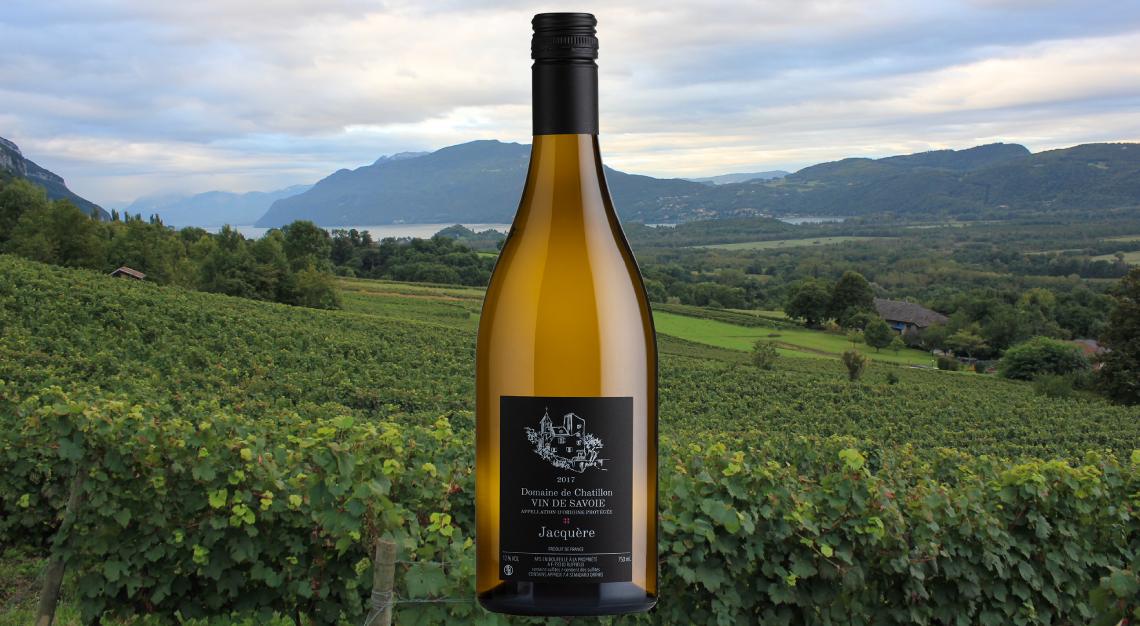 Note: Gillon's Carabinero dish goes exceedingly well with a bottle of Domaine de Chatillon Vin de Savoie Jacquere 2017 from Savoie, France. The wine, packed with scents of honeysuckle and citrus fruits, is sharp, well-balanced and best ordered from Straits Wine. Until 11 June 2020, enjoy a 20 per cent discount by keying in 'robb3' at the checkout. Order here.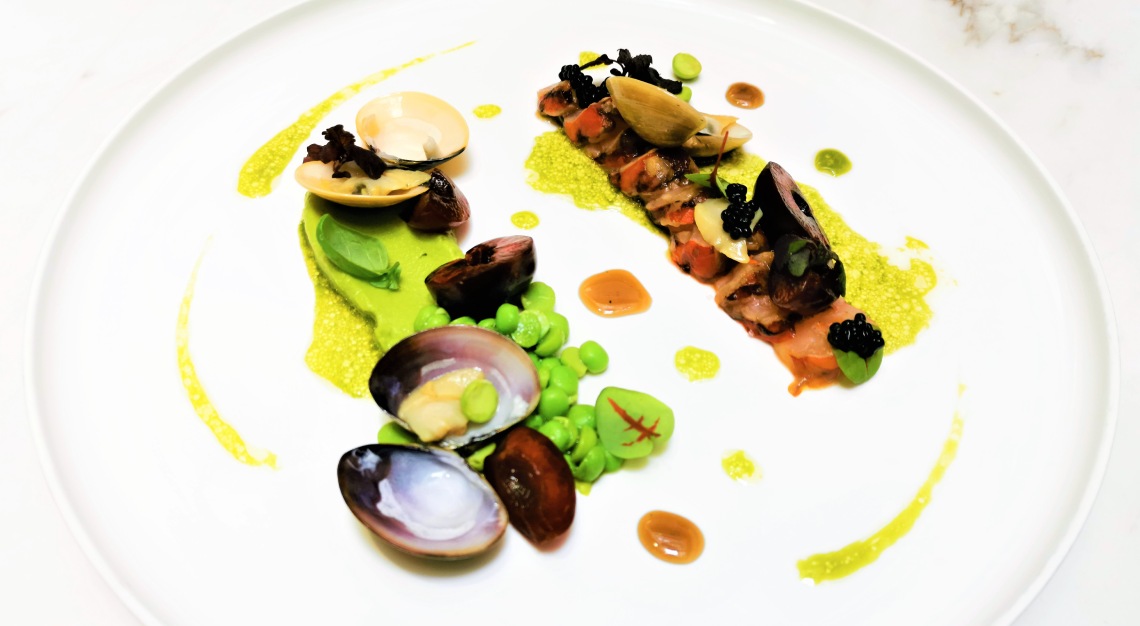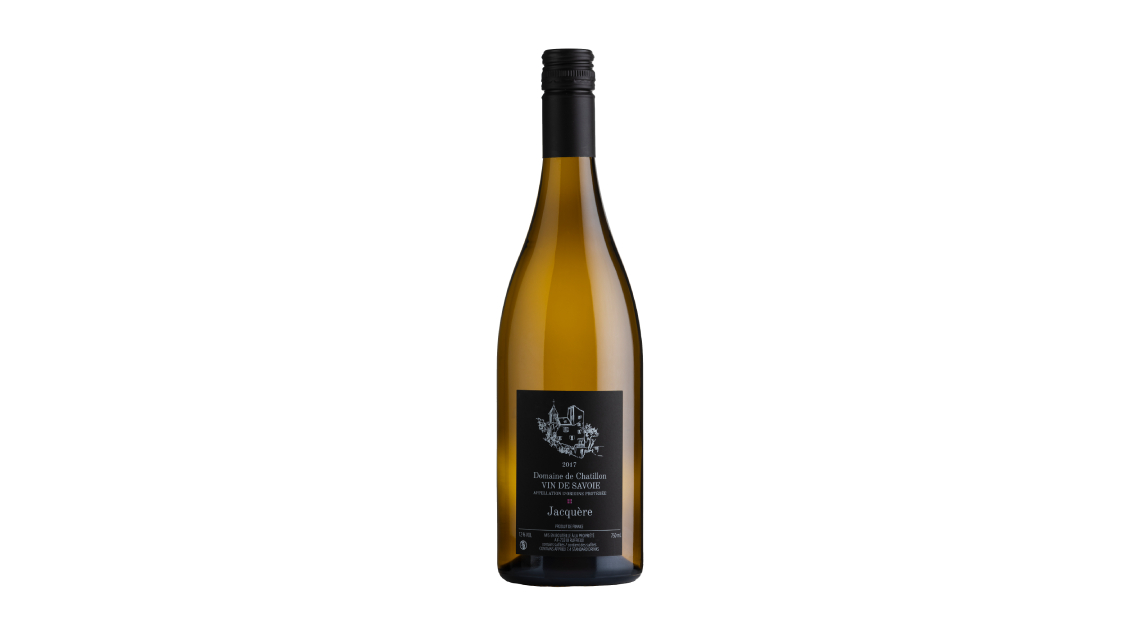 Jeremy Gillon's Carabinero Carpaccio, Clams à la Marinière, Camomille Romaine
Restaurant JAG
Makes two servings
150g clams
2 pieces of Carabinero
3.25 litres water
60g rock salt
500g fresh green peas
40g white chocolate
15g coconut oil
2g chamomile syrup*
30g glucose syrup
15g molasses
10g white balsamic
100g pitted cherries
10g cherry vinegar
5g soy sauce
1 orange
30g linseed
20g onion
20g white wine
10g unsalted butter
1 stem of Italian parsley
Mixture of baby cress of your choice (avoid strong flavours like tarragon or sage)
Fine salt for seasoning
Green pea and white chocolate purée
Blanch 200g of fresh green peas in two litres of boiling water for 10 minutes until they are soft. Blend green peas with 40g of white chocolate and 15g of coconut oil.
Blanched green peas
Bring one litre of water with 20g of rock salt to a boil. Blanch 70g of fresh green peas for two minutes. Extract the blanched peas and place them in an ice bath. Once cooled, peel the skin away and retain the kernels in a chiller.
Chamomile syrup*
Combine 250ml of water and chamomile. Bring the mixture to a boil and keep boiling for 10 minutes with a lid on top. Strain the liquid into a metal bowl and using a makeshift double boiler, rest this bowl on top of a pot of boiling water. The bowl should cover the opening of the pot completely. Reduce this liquid until a viscosity that's similar to honey.
Pickled cherry juice
Mix five grams of chamomile syrup with 10g of cherry vinegar, five grams of soy sauce and a pinch of salt. Whisk the mixture continuously while gradually adding 30g of olive oil. Cut 50g of pitted cherries into quarters and place them into the liquid. Marinate this at room temperature for at least three hours.
Fresh cherries
Cut 50g of pitted cherries into halves.
Pea skin juice
Juice 300g of pea skin and then strain using a fine strainer to separate the liquid from the solids. Add 25g of olive oil, a pinch of salt, orange zest and 10g of cherry vinegar. Mix well and place in the chiller.
Roasted linseed
Pre-heat the oven to 180°C and roast 30g of linseed for four minutes. Remove from the oven and let it rest at room temperature.
Clam marinière
Clean the clams well. In a medium-sized pot, melt the butter and add 20g of chopped onions. Sweat the onions, then add in one stem of parsley, the clams and 20g of white wine. Cover the pot and cook for a minute (the clams by now should be opened). Take the clams out and retain the liquid to place it in a chiller. With the clams, remove the shells and discard the bit that is attached to each shell. Place the clams in the chiller.
Carabinero carpaccio
Peel the Carabinero prawns and cut them into uniformed thick slices. Place them in the chiller.
To plate
Drizzle a plate with pea skin juice.
Season the blanched green peas with the pickled cherry juice. Season with salt and spoon this over the pea skin juice. You'd want to form two parallel rows.
Smear the green pea and white chocolate purée on one row. To this, place a few clams over, along with the uncooked and blanched green peas and cherry halves.
Now align the sliced Carabinero on the other row and use a kitchen torch to grill it quickly. Add another few cherry halves.
Zest an orange into the clam marinière before adding a few drops of it across the dish. Finally, add a few drops of chamomile syrup, a few springs of baby cress and roasted seeds. Serve.
The next episode of At Home With Robb (4 June, 9pm) will feature Malcolm Lee from Candlenut. Sign up here