One&Only Desaru Coast redefines staycations with a bespoke Billecart-Salmon Champagne dinner
Call it the super staycation. Those looking to avoid the mad scrum of revenge travel in the coming months would do well to check into the One&Only Desaru for instant reprieve and relaxation, a real holiday if you must. The resort presents the ideal getaway—no flight delays, standing in line at immigration and endless waits at lounges. Rather, a mere two-and-a-half hours' drive away from the Causeway or a leisurely four hour drive from Kuala Lumpur brings you to the tree-fringed gates of this 128-acre private estate.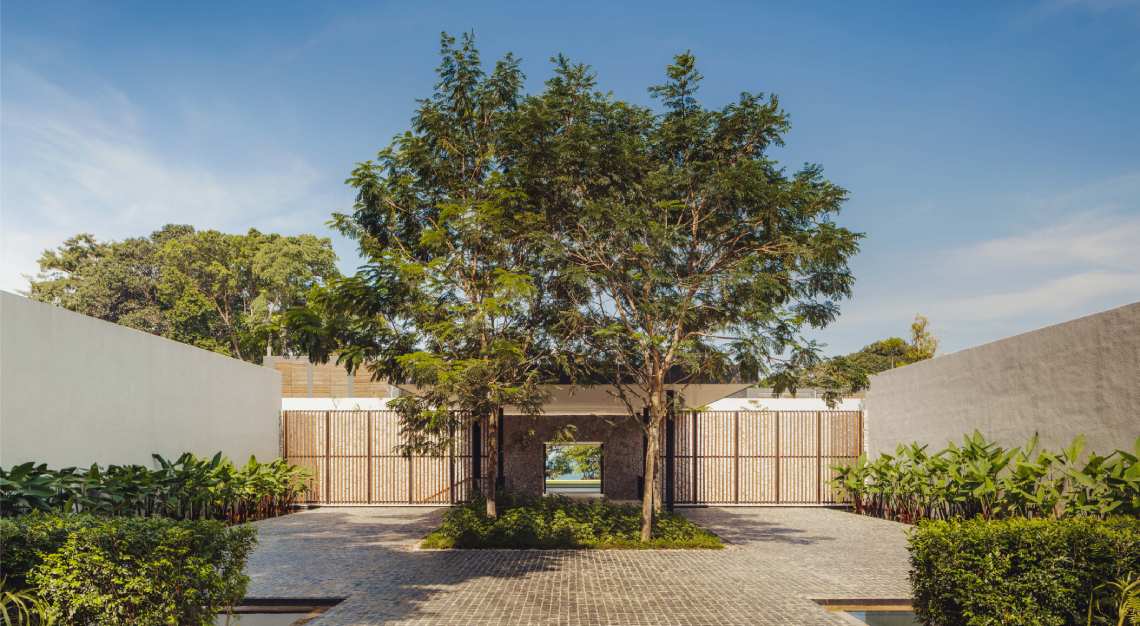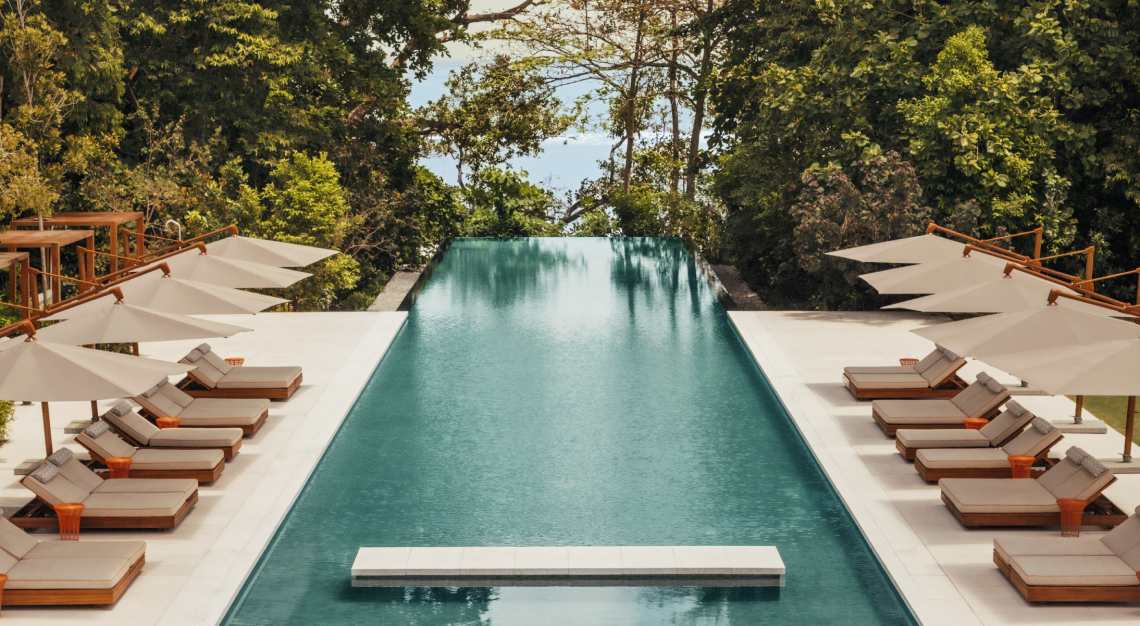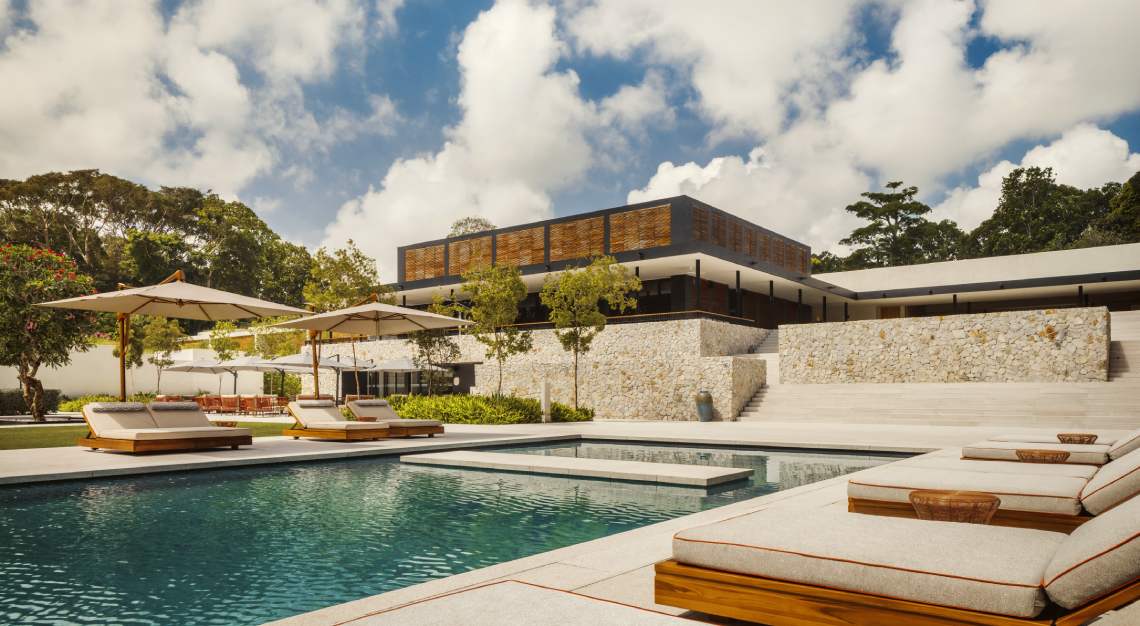 The resort's expanse of space allows for an incredible sense of freedom. That feeling stays with you whether you are taking the winding path down to the resort's long stretch of pristine private beach or doing a headstand at sunrise by the nearby yoga pavilion, swimming in the aquamarine waters of the infinity pool that greets you at the entrance, exploring the verdant rainforest surroundings of ancient Banyan trees or partaking in any of the sporty activities at Club One.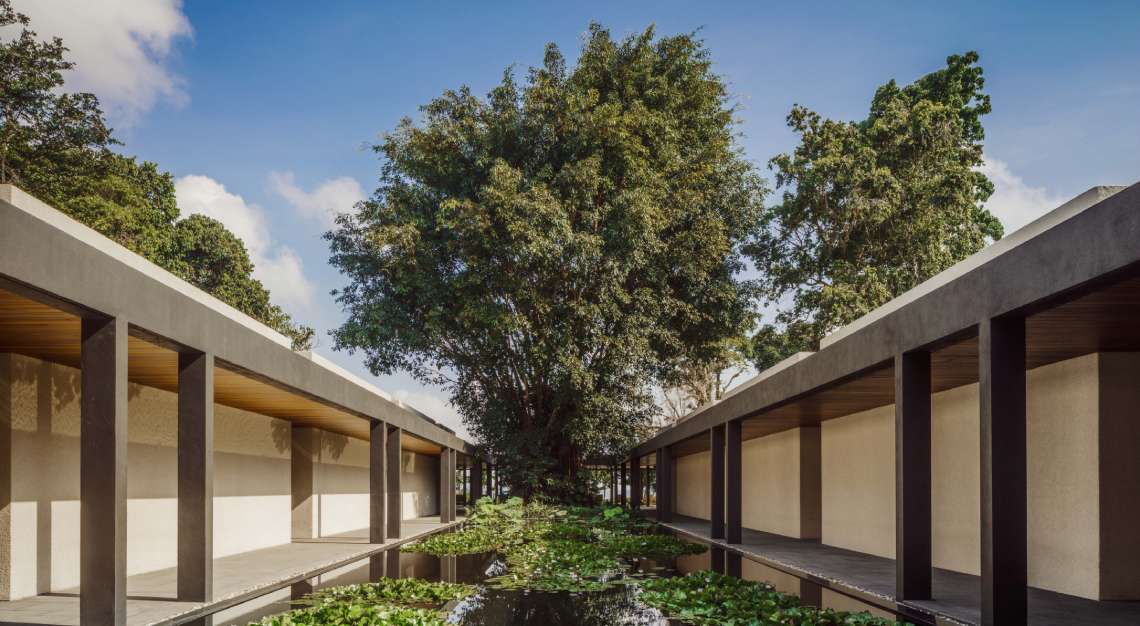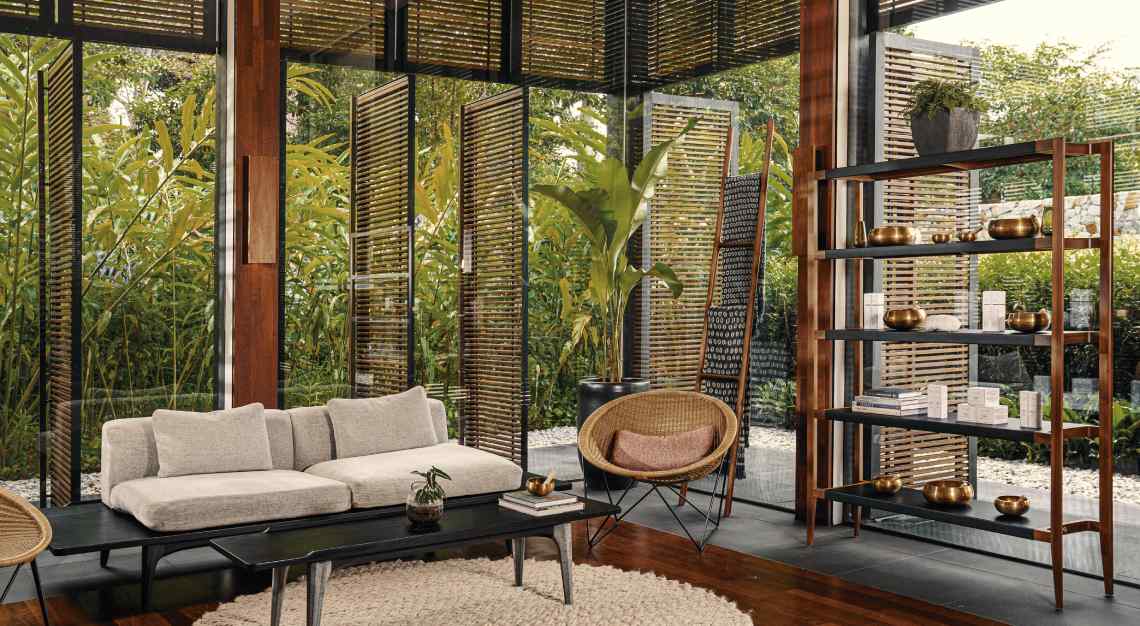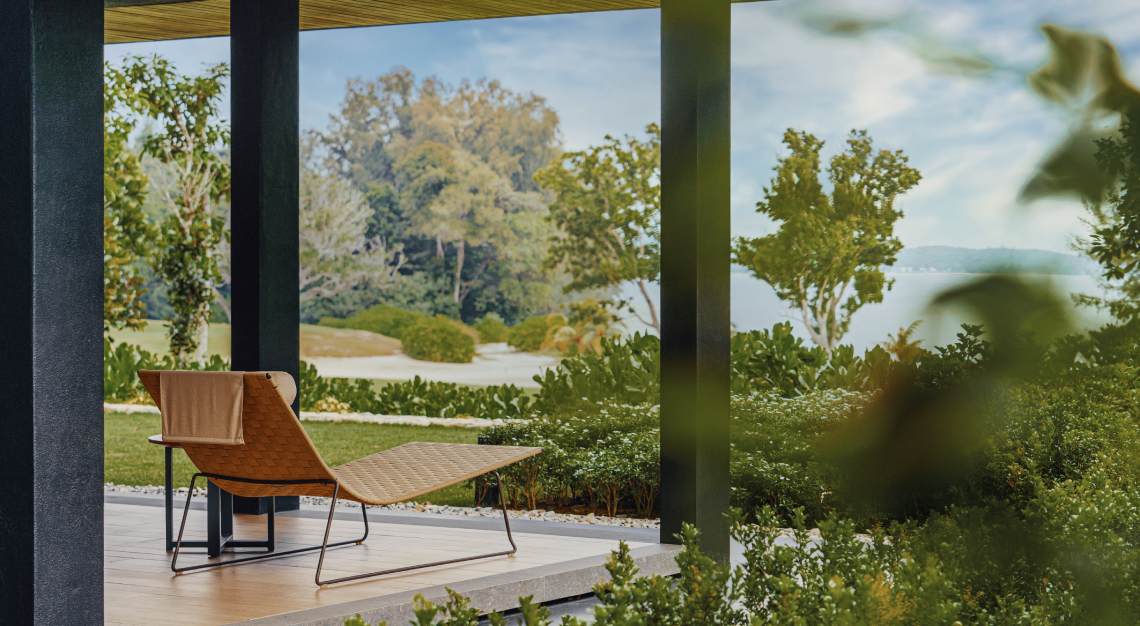 A relaxing oasis of wellness awaits when you're done. At Chenot Spa, the first of its kind in Asia and the first in partnership with One&Only, a range of treatments and remedies are ready to soothe, calm and rejuvenate. There's nothing quite like its aromatherapy massage, employing a combination of traditional Malay and deep tissue techniques, to rebalance one's body, mind and soul.
Much has also already been made of the resort's inner sanctum housing an exclusive villa and suite-only selection. Each standalone property, built around the rainforest, is undeniably sophisticated with its private plunge pool, spacious patio and cloud-soft bedding, a beautiful space from which to unwind. Equally impressive is the resort's ability to preternaturally ready your every whim. Cocktail service ready for sundowners? Check. Water canister, cap and canvas tote before you head out? Check. Manduka yoga mat and Tivoli speakers on the ready? Check.
The resort prides itself on doing things differently, understanding that their customers are looking for something unique. "Everything is based on the experience," says Jerome Pichon, General Manager of One&Only Desaru Coast. "We want to surprise our guests, curate the best and bring the pinnacle of experiences to them." One&Only exudes cool—"but it is not cold," he is quick to add.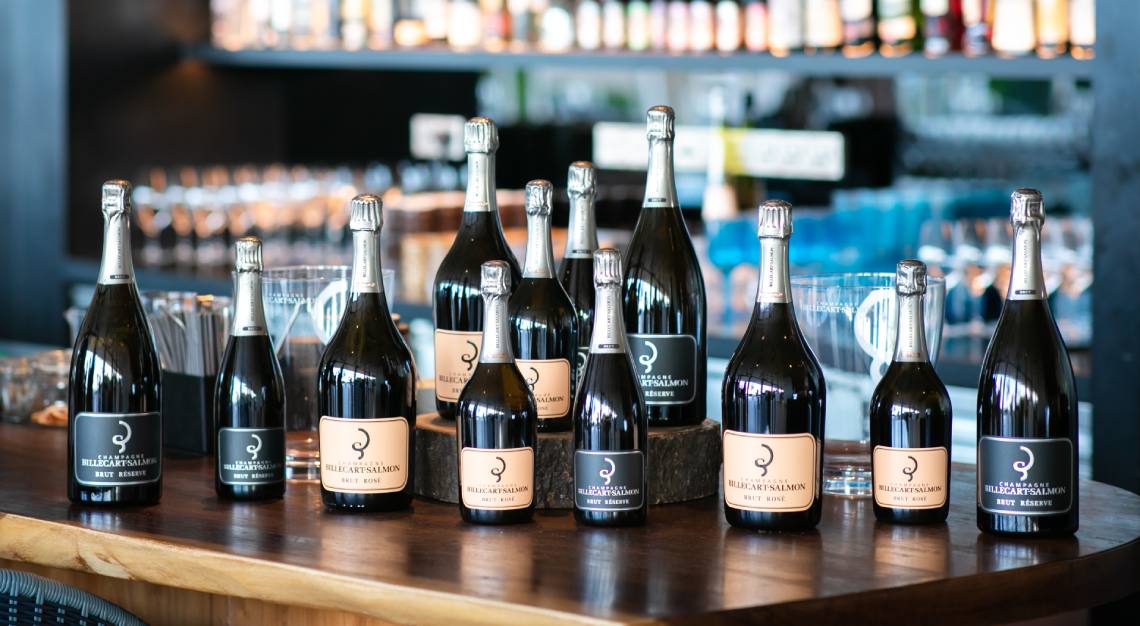 Perhaps what is more understated is One&Only's exquisite dining which the resort highlights one particular starry evening in collaboration with Champagne house Billecart-Salmon. The producer is the ideal partner for the resort, being one of the few independent Champagne labels left in the world that is family-owned and eponymously named for the husband-and-wife team of Nicolas Francois Billecart and Elisabeth Salmon who founded the label in 1818. 
While Ember Beach Club is usually closed for dinner, an exception is made this evening with guests welcomed by two flames on either side of the restaurant that burn throughout the night. The stars shine brightly over Desaru on this night and guests, dressed in their elegant resort best, indulge in a few glasses of Brut Reserve.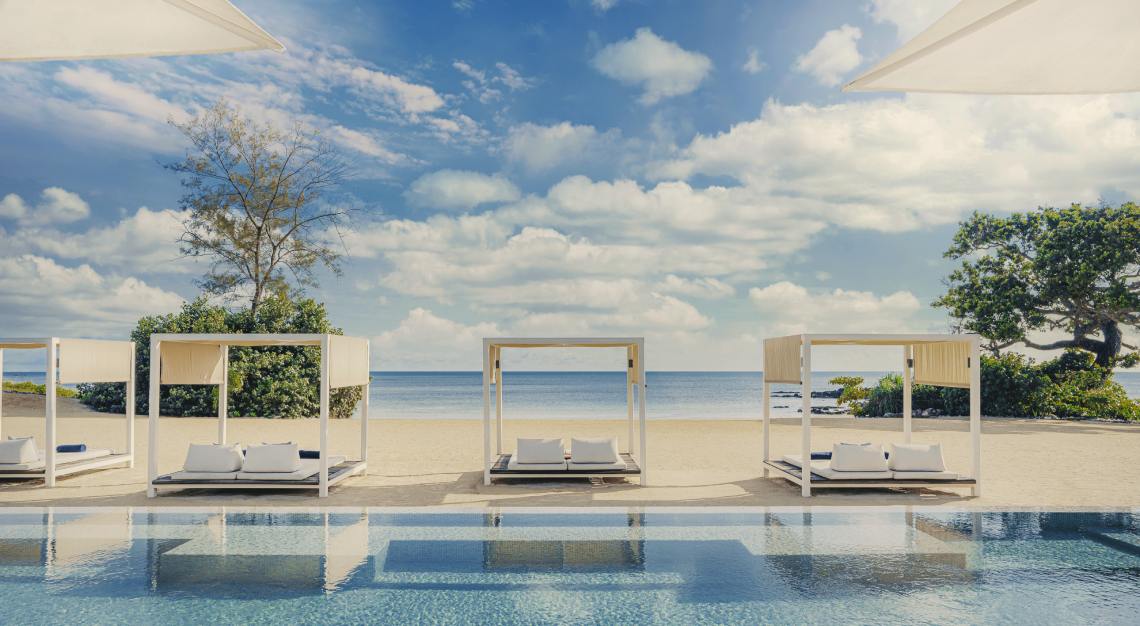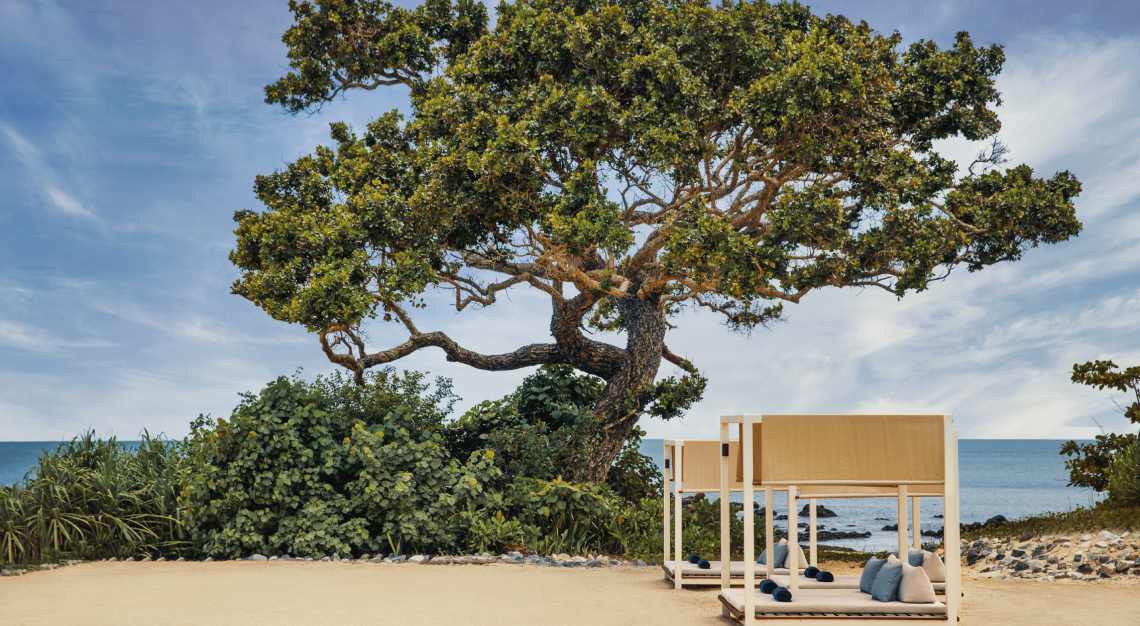 The six-course menu, curated by Ember Beach Club's Michelin-starred Chef Andrew Walsh, is meticulously executed by Chef Mickael Cornutrait, Chef de Cuisine of the restaurant and on hand to take us through the finer points of the Champagne is Sebastien Papin, Billecart-Salmon's Director of Asia Pacific with distributor Bordeaux Liquid Gold's CEO Julian Poh. 
An amuse bouche of Hokkaido scallop ceviche with passion fruit ponzu starts us off as we top up our glasses. The fragrant, tart notes of passion fruit in place of the usual citrus lend a refreshing uniqueness to the ceviche, finishing with the added crunch of apple and green note of coriander.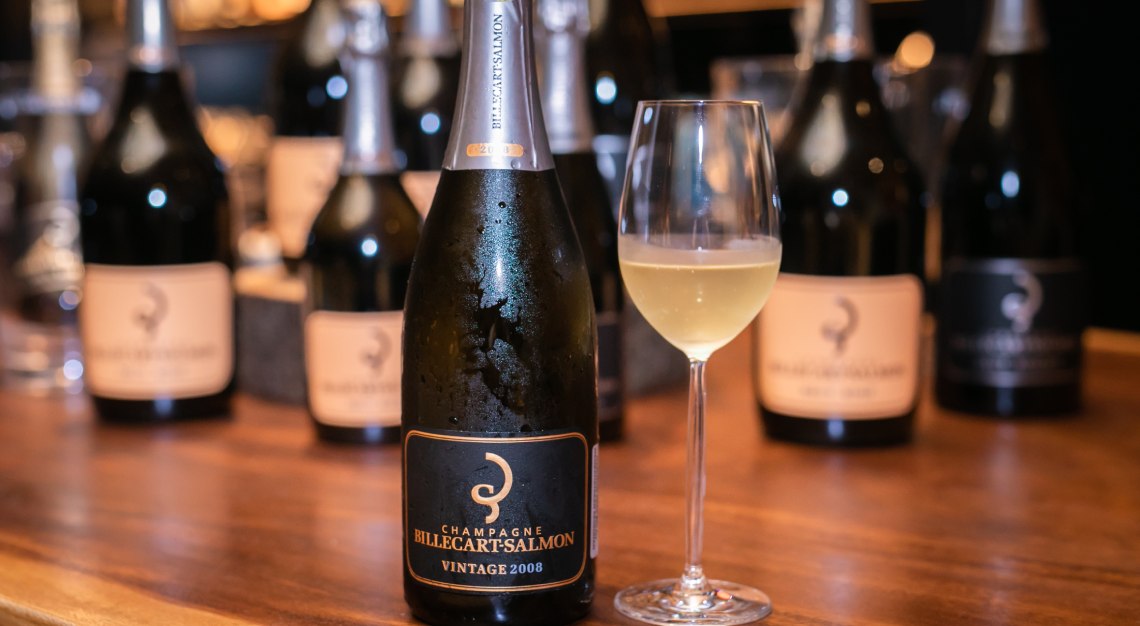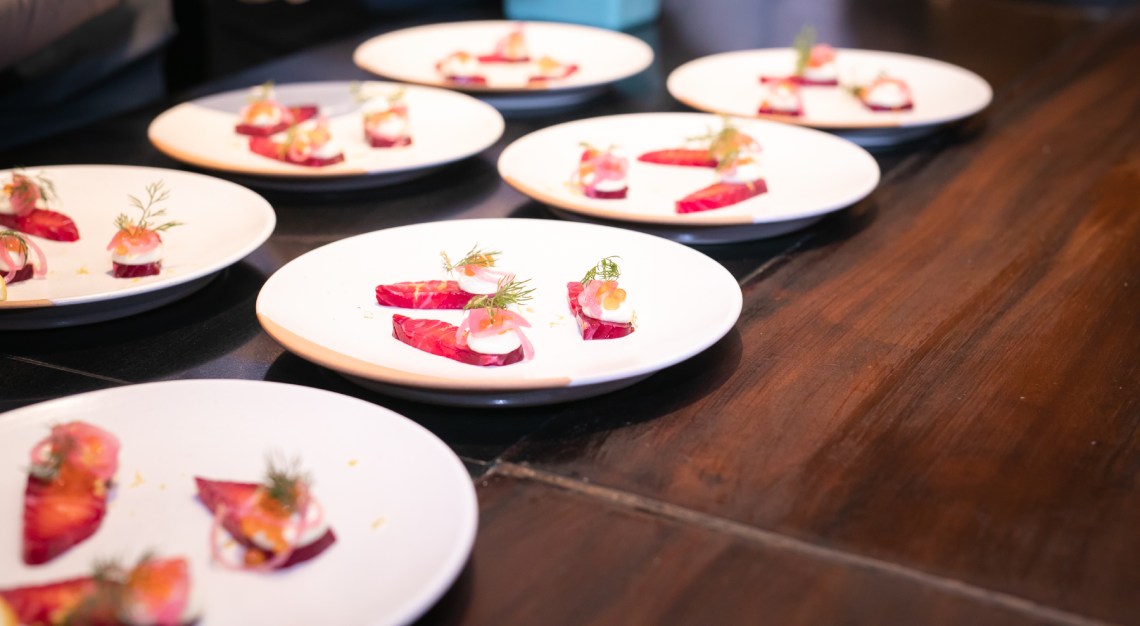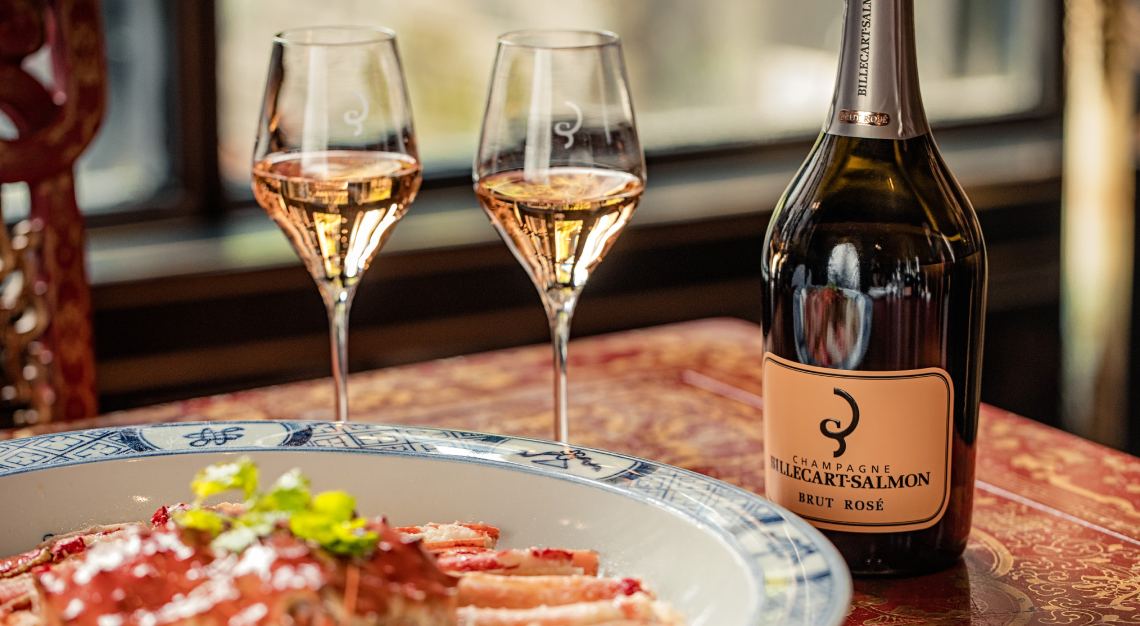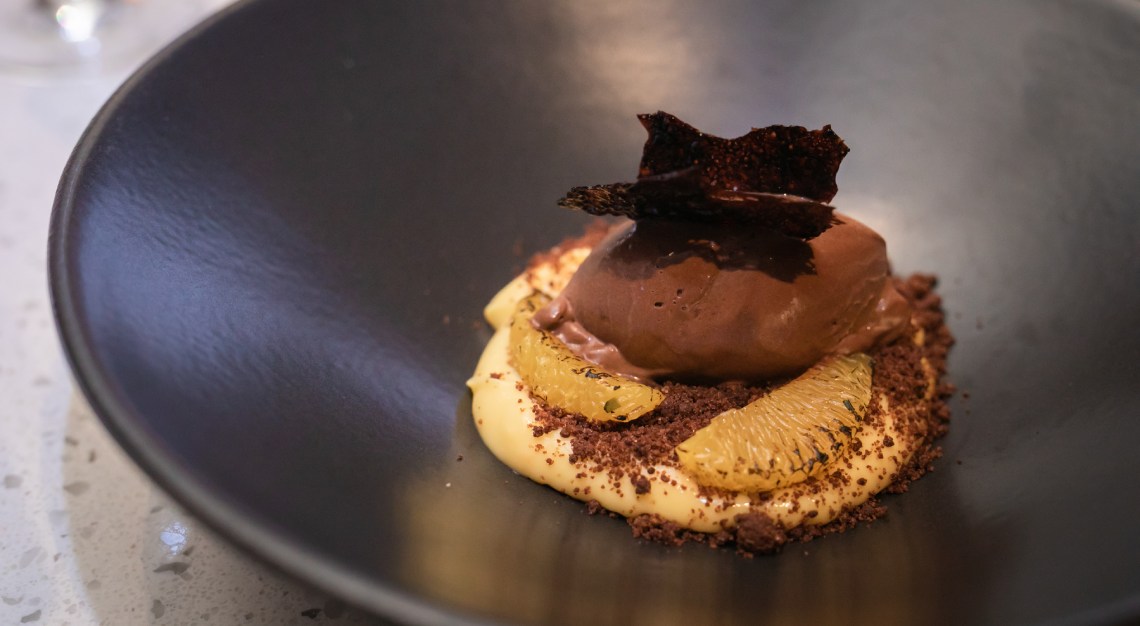 Dinner commences with a beetroot-cured Tasmanian trout as a starter. This morsel is lightly topped with horseradish cream and a hint of lemon. Ikura provides a delightful texture, tiny bubbles bursting with flavour as you savour the dish with Billecart-Salmon Vintage 2008. The Champagne's alluring tanginess of citrus, richness of buttery pastry and sweetness of mirabelle plum offsets a chiselled palette.
As the vintages get progressively more exclusive so too does the menu with an intermediate course of half charred rock lobster dressed in a delicate saffron butter sauce with a sprinkle of chives. Here, the Champagne Maison's Brut Cuvee Louis 2007 brings out the plump lobster flesh with its slight hint of smokiness brought out by the fresh bouquet and taste of crisp yellow apple, lemon, elderflower, and even pineapple.
A melt-in-the-mouth Black Angus short rib pastrami is given star treatment when topped with smoked foie gras and black truffle, its deep flavours heightened by the Nicolas Francois 2006 vintage with its notes of white peaches and nectarines while warm madeleines and juniper balance each other on the palate. 
To round off an exceptional feast, Malaysian chocolate is explored in different textures with burnt orange helping to bring out its dark, rich intensity. The Brut Rosé pays perfect compliments with a pleasing palate of red berries, pie crust and spice, both dessert and Champagne marking a sweet end to the dinner and drawing parallels to a staycation that's proven itself hard to top.