Robb Report Singapore's raving reporter Andrew Leci feels that Kimme has aimed at the bullseye, but hasn't quite hit the mark
Creativity is one thing, but balance is everything. That would be my main takeaway from an enjoyable tasting at Kimme, in which Chef Louis Han – charming, handsome, his hands look like the perfect tools for culinary dexterity – passed out dish after dish that he supposed would wow a critical diner.
While many of them were splendid in their complexity and marriage of flavours and textures, one or two fell short in achieving the kind of balance that should be synonymous with 'fusion' cuisine. Kimme has Korean roots, European techniques and composition, Southeast Asian elements and Japanese inspiration – all laudable and exciting as a concept, but one that requires a lightness of touch and a deftness in assigning proportions that the restaurant clearly aspires to but hasn't achieved quite yet.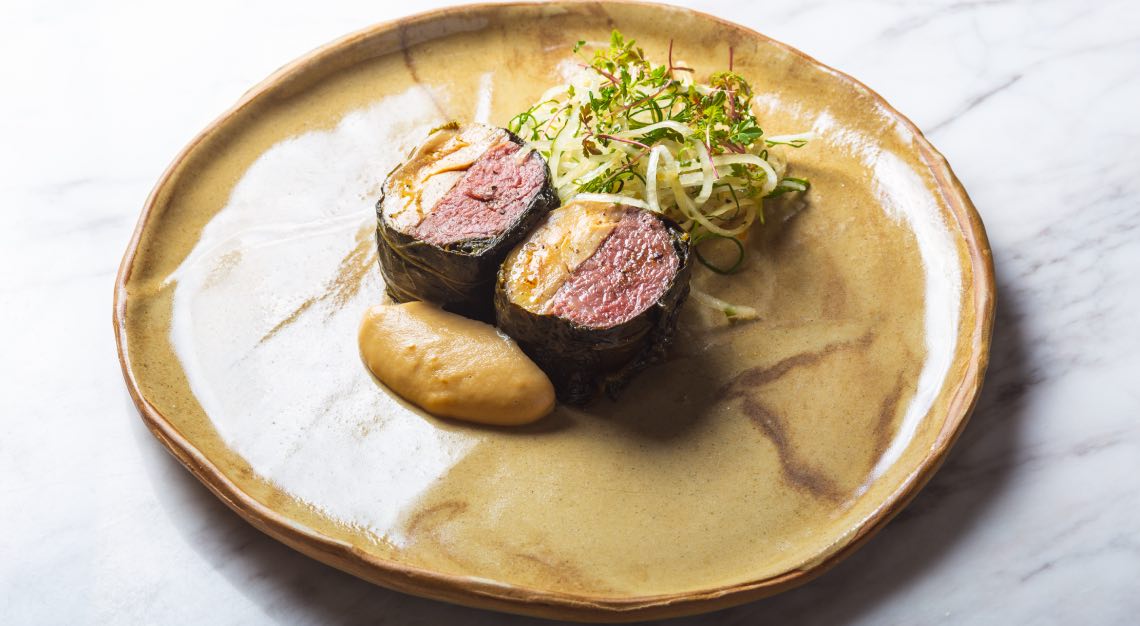 A case in point; the Signature angus beef Rossini, fermented leaves, kohlrabi. It sounds both sumptuous and delicious, but it doesn't work. The fermented leaves do little to cut through the suppuratingly rich meat and liver – they are aided and abetted by a radish puree that is good but simply not up to the task – and the whole dish is just too much. That the angus beef and foie gras are served up in equal proportions – not the Rossini ethos at all – could be a nod to luxury with an attendant price tag, but for me, the dish was an overload of richness, and an overly-salty accompanying jus did little to help.
The King prawn, homemade XO capellini pasta is another miss, I'm afraid, made all the more disappointing by the menu description that elicits instant salivation. What's not to like in that list of ingredients?
But, the XO sauce needs refinement (it tastes as though the liquid deployed for the composition came straight from the Dead Sea) and the prawns – perfectly crisp and exuding that delightful sweet/savoury combination that good prawns deliver – seemed like unwanted guests at a party thrown in their honour. This dish had scallions screaming for attention – "eat us, eat us, we'll make things better," but despite their heroic efforts, they couldn't. The dish wasn't bad; it just wasn't right.
So that's the carping out of the way (don't get excited, goldfish are not on the menu… yet), let's get on to that which worked. And there was plenty, because Kimme is a good restaurant with a fun vibe that just about achieves the balance between taking itself very seriously as a culinary destination and positioning itself within the category of 'casual fine dining'. Now that I think about the description, and what Kimme is going for, it's not as contradictory as it sounds.
In fact, I quite like it, as I liked (almost loved) the Grilled spicy squid, multigrain (quinoa risotto), Thai basil. With a tobiko sauce entering the fray, this was a battle won – theoretically antagonistic flavours 'playing nice' together, making the whole so much greater than the sum of its parts. The spiciness of the squid was superbly controlled to the level of 'favourite chair in front of the log fire' comfort, and it's only the second time in my life in which I have genuinely enjoyed eating quinoa. Perfect texture; great taste.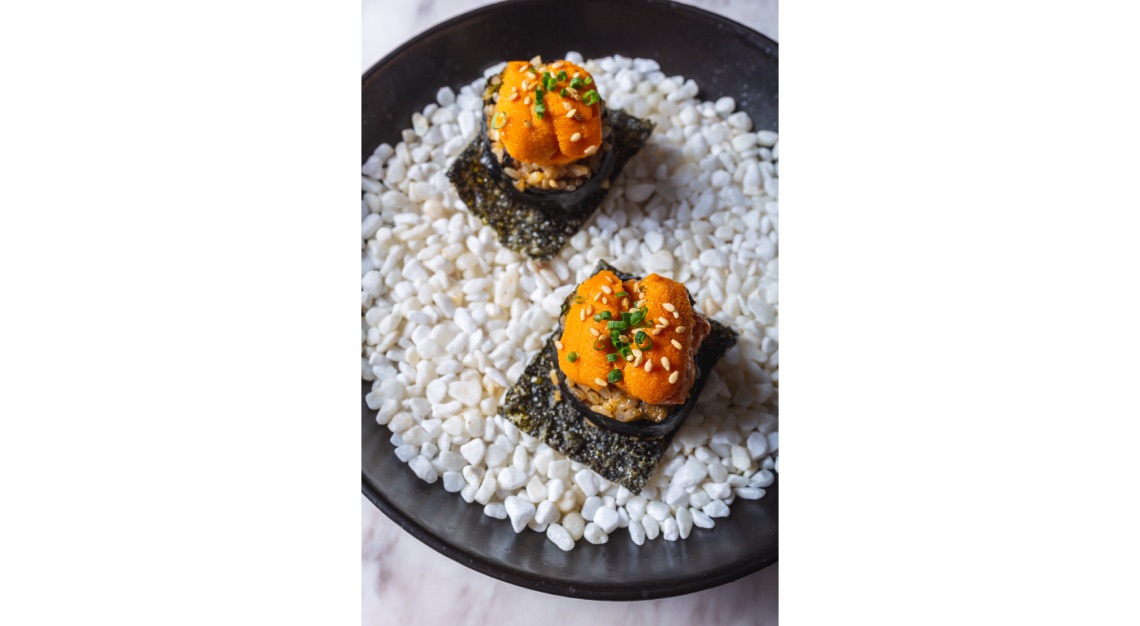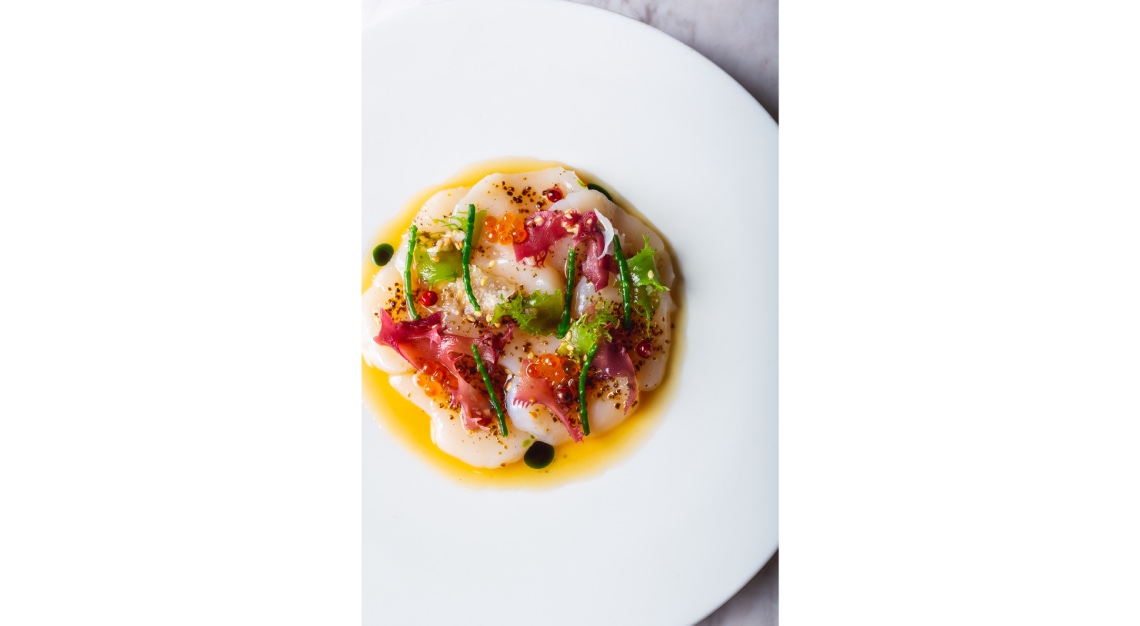 Excellent too is the Hokkaido scallop, yuzu vinaigrette, sea mustard, which challenges the palate and hits often somnolent taste buds in a delightful manner, while the Hokkaido uni, kimchi, seaweed fist rice was both explosive and subtle at the same time, which is a neat trick. There are so many seemingly competitive flavours that it's hard to imagine that the dish would work, but it does, spectacularly; a veritable tsunami of taste sensations.
The Irish oyster, citrus soy, pomelo will appeal to those who don't like oysters but who feel that they probably should and would like to, in that most of the bivalve's oceanic flavour is sublimated to the zesty, citrus vinaigrette. It's toothsome and tangy but won't be favoured by oyster purists.
Overall, the food at Kimme is very good and occasionally striking. Rumours on the food street suggest that the establishment is being used as an experimental kitchen for its older sister, Meta – the Michelin-starred restaurant that is part of the group. Indeed, I may even have noticed an item creeping from one menu to the other (Octopus, XO sauce, Jerusalem artichoke) but both restaurants use such fresh ingredients that it shouldn't be a surprise. Amoy Street and Keong Saik Road are a 10-minute walk away (slightly longer I would imagine if you're an octopus and have an artichoke to carry).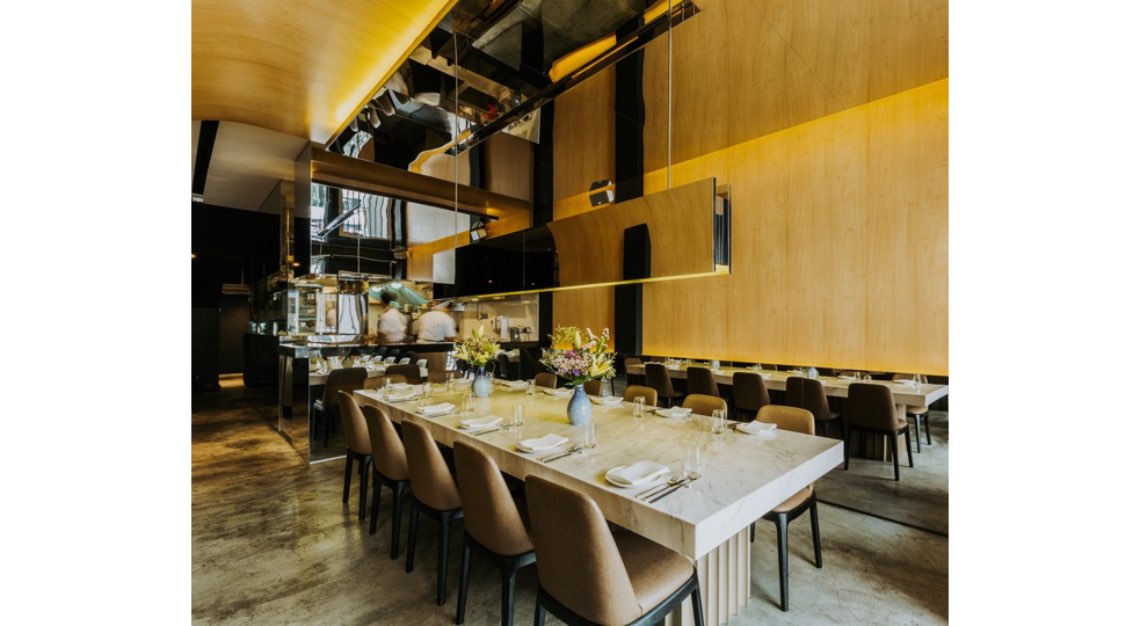 Again, as a concept, this is no bad thing. Good cooking is all about trial and error, and Kimme's current menu represents some enjoyable adventures in dining. Working out what does and doesn't work, however, is part of the process, and it's something that Kimme needs to focus on at this juncture. Inspiration should be taken from a very successful desert menu item that takes the form of Hotteok (Korean sweet pancake), walnut ice cream, gula melaka, mixed seeds (sitting alongside bits of dried fruit for good measure). It's almost perfect. Complementary flavours and textures; a pleasing aesthetic; a delight.
That dish was absolutely right. Spot on. The spirit level in perfect position. If Chef Louis can achieve more of the same, as I have every confidence he will, Amoy Street is going to be an even more regular haunt for me and my taste buds.