Chinese executive chef Cheung Siu Kong showcases his mastery of Cantonese cooking techniques with a six-dish tasting menu
Fine dining Chinese restaurants abound in Singapore, but it can be surprisingly challenging to find one that checks all the boxes in terms of ambiance, service, culinary craftsmanship and presentation. Thankfully, there's Summer Pavilion at The Ritz-Carlton, Milllenia Singapore, which immediately makes a good first impression with its sleek contemporary interiors and a zen-like Chinese garden. Under the expert stewardship of Chinese executive chef and Hong Kong native Cheung Siu Kong, the restaurant has garnered a well-deserved reputation for turning out delicately refined Cantonese dishes and dim sum — and has won a Michelin star for three consecutive years.
This year, after the champagne was popped following the recent Michelin Guide Singapore 2018 award ceremony, chef Cheung set out to create a new tasting menu comprising six brand new dishes to commemorate this accolade ($168++ per person). It is commendable that chef Cheung, who has over 25 years of culinary experience in Chinese restaurants, is experimenting with dishes that are inspired by both the East and West. Here's what to expect.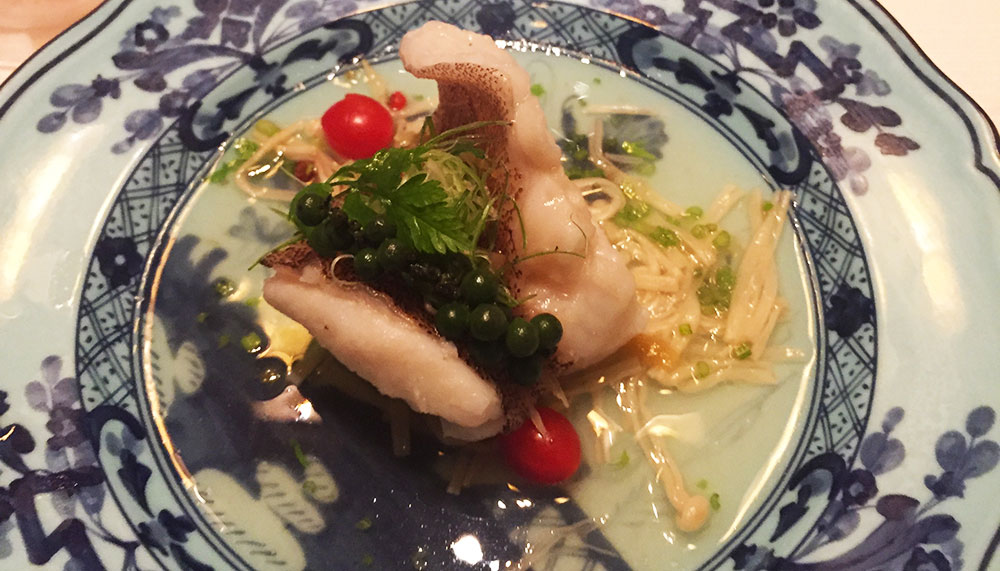 The meal starts with applewood smoked duck with crispy beancurd skin. It is served with flatbread and hoisin sauce and is mean to be assembled into a mini bun, like how one would eat Peking duck. Smoking the duck is quite a smart tweak to make as it adds depth to the meat so it holds its own against the strong flavours of the hoisin sauce. My only gripe — I wish there was more than just two tiny fingernail sized cubes of duck on the plate, as I certainly could have had more.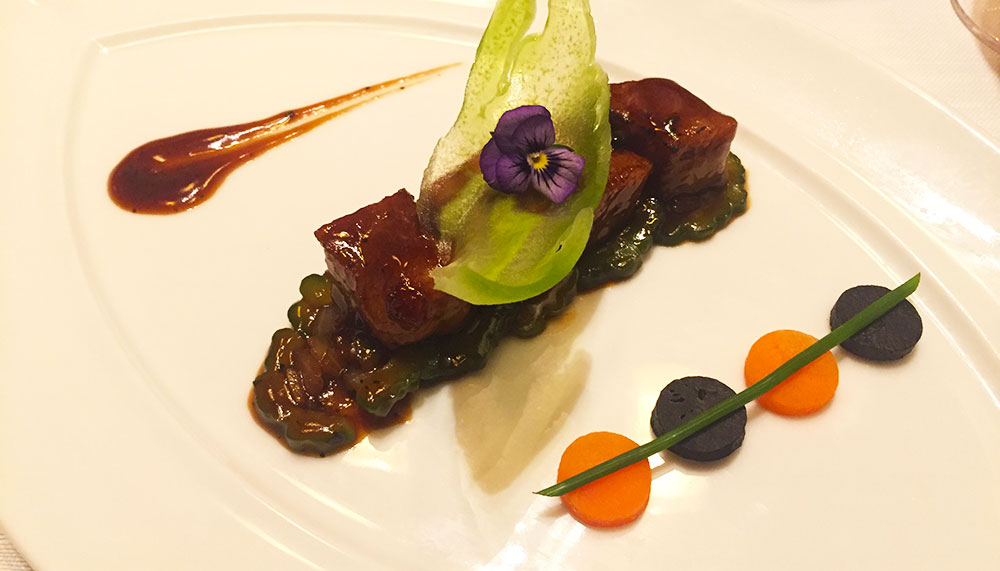 The two mains — steamed Dong Xing grouper fillet and sauteed diced Miyazaki wagyu beef are good enough. Chef Cheung seasons the steamed fish with green plum peppercorn for a lighter touch instead of the usual soy sauce but comes across as a little bland. The wagyu beef cubes are artistically plated like at a fancy French restaurant, but the style of cooking with black bean sauce and bitter gourd is pure Chinese. While satisfying, the fancy garnishes, like the little slices of carrot and black garlic did nothing for this dish.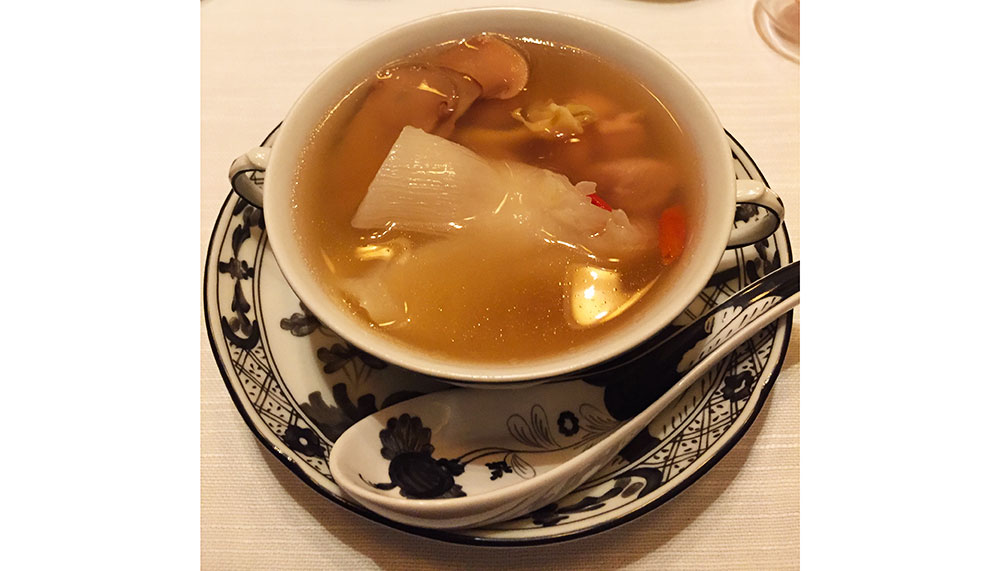 The chef's Cantonese cookery kungfu chops really shine through in his soups. The six-hour double-boiled chicken and sea whelk soup with fish maw and matsutake mushroom is so collagen rich it imparts a delightful viscosity to the liquid. The rich flavours are intense, yet perfectly balanced so that it is possible to taste all the ingredients with every slurp. It is so nourishing you might start to feel full after this course, but persevere because the final, soupy dish — poached vermicelli and abalone in fish broth — is well worth the wait.
An entire abalone, which is steamed and then pan-fried to bring out its meaty flavour, is as eye catching as it is tasty. It is served atop a bed of vermicelli that's drenched in a fragrant fish broth made with the bones from the grouper served earlier. Consider this the fanciest bowl of fish soup beehoon you've ever eaten.
The meal ends on a satisfying note with a chilled purple sweet potato and ginger pudding and deep-fried sweet potato glutinous rice ball. The contrast of textures is delightful on the palate and I appreciate the use of spicy ginger, which is said to aid digestion, at the end of the meal.
Could the adventurous flourishes here be an indicator of the more experimental direction chef Cheung might be thinking of steering the restaurant towards? Given the space and time to experiment, it could very well herald an interesting new era in fine Chinese dining in Singapore. In the meantime, curious diners may want to make a reservation at Summer Pavilion soon to decide for themselves as this menu will only be offered for a limited period.
Summer Pavilion
The Ritz-Carlton, Millenia Singapore
7 Raffles Ave
Singapore 039799
Tel: +65 6434 5286