The two Michelin-star restaurant at The Shoppes at Marina Bay Sands is now open for lunch every Friday
Is Waku Ghin offering the most indulgent set lunch in Singapore to date? Yes, it most certainly seems that way. Since its opening in 2010, a select few have had the privilege of stepping foot into this two-star Michelin restaurant. Up until recently, the restaurant was only opened for dinner, with just two seatings a night, and seating just 25 diners each time. But things are about to change, thanks to celebrity chef Tetsuya Wakuda's direction.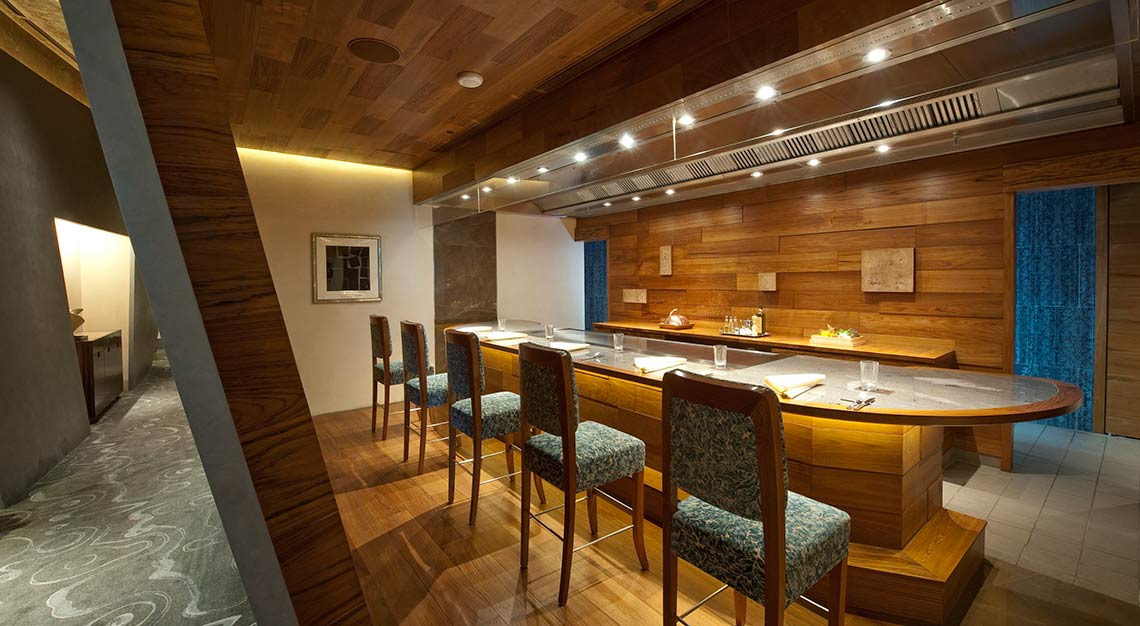 The Japanese-born Australian chef has recently introduced a set lunch menu. For now, lunch service is only available on Fridays, though Waku Ghin is looking to open on other days in time to come. The five-course menu is priced at a slightly more wallet-friendly option at $180++. Slightly steep for lunch, but well worth the price, especially if you've already had a taste of chef Wakuda's magic.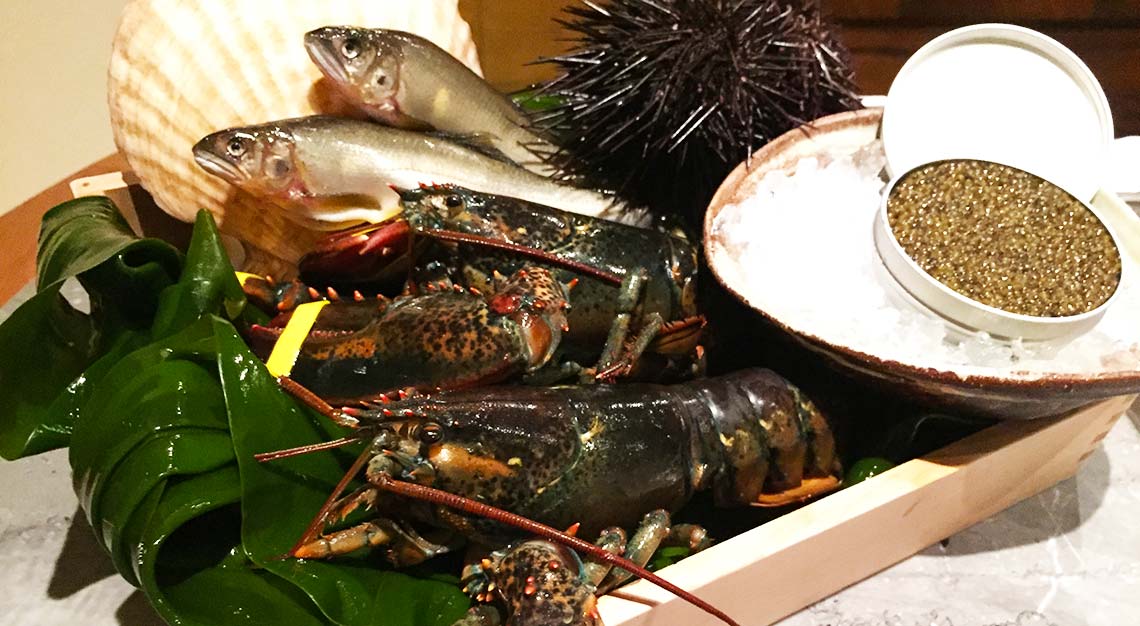 Like its dinner schedule, reservations are a must. But unlike dinner, there's no fixed seating time, which means you can secure a slot any time after 12pm. Step into one of the cosy shared grill rooms and you'll be pleasantly surprised. The kitchen is kept as clean as a whistle, as if waiting to be broken in. Here, chefs take pride in keeping their workstations meticulously neat, almost shrine-like, which unsurprisingly sits well with patrons and makes for great conversation starters.
The lunch menu changes in accordance to the season, and includes a four savoury options and a dessert (with petit fours to end the meal). Today, my meal is prepped by executive chef Masahiko Inoue, the unofficial right-hand man who's been working with chef Wakuda for more than 10 years.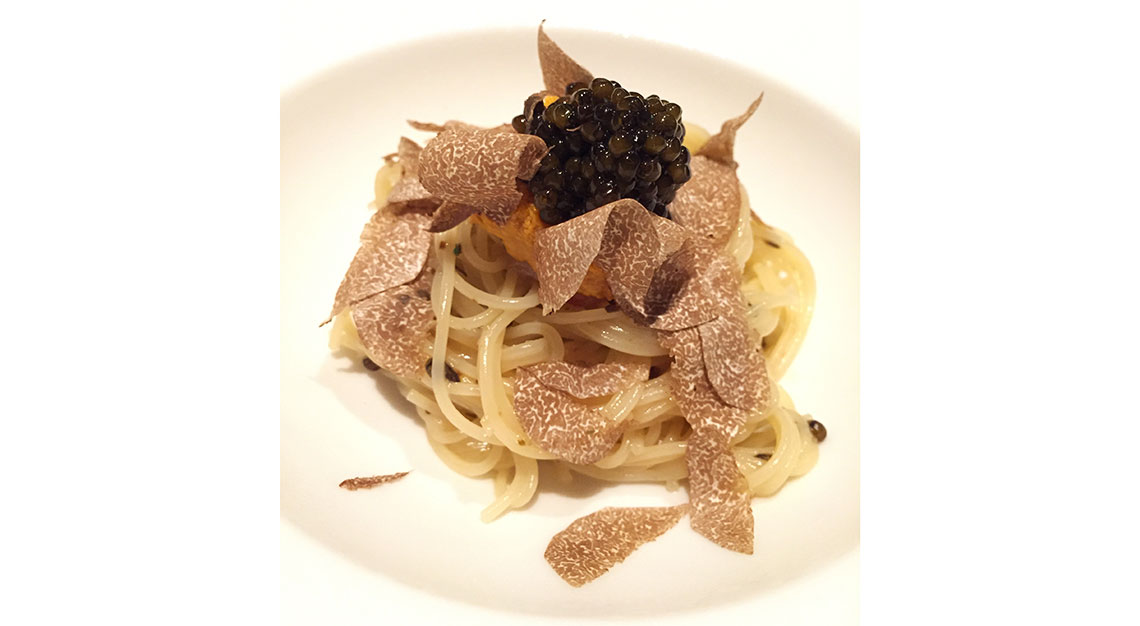 For everything I've heard about Waku Ghin, it certainly lives up to its name. The starter, Cold Pasta of Botan Shrimp, French Truffle, Murasaki uni and Oscietra Caviar, is nothing short of sublime. It's a play on the restaurant's signature appetiser, and you'll enjoy it just the same. The creaminess of the uni and shrimp coats the pasta, with the caviar adding a slight burst of saltiness with each mouthful. And while you can't go wrong with the use of the above ingredients, the team has nailed the proportions of each ingredient beautifully.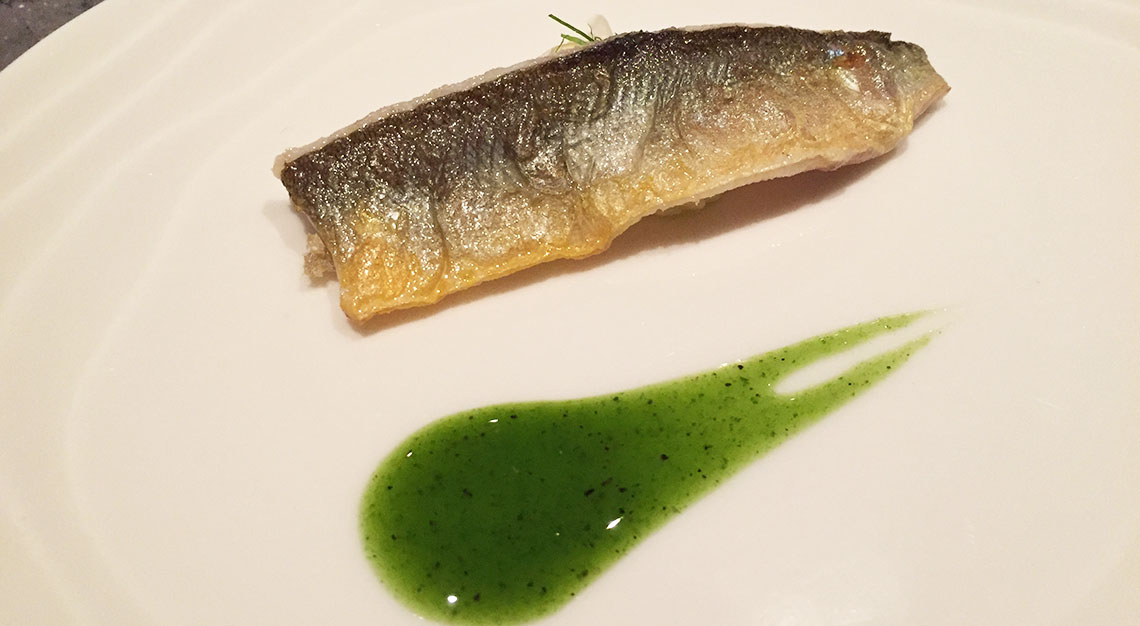 The second course, a pan-seared fillet of ayu, is slightly forgettable, in both presentation and taste. It's seasoned with salt and pepper before being seared beautifully on the grill. The fish sits atop a bed of daikon and fennel, with a dollop of tade vinaigrette — a green, slightly peppery sauce that's usually paired with the fish — on the side. While tasty, the dish doesn't stand out like the others.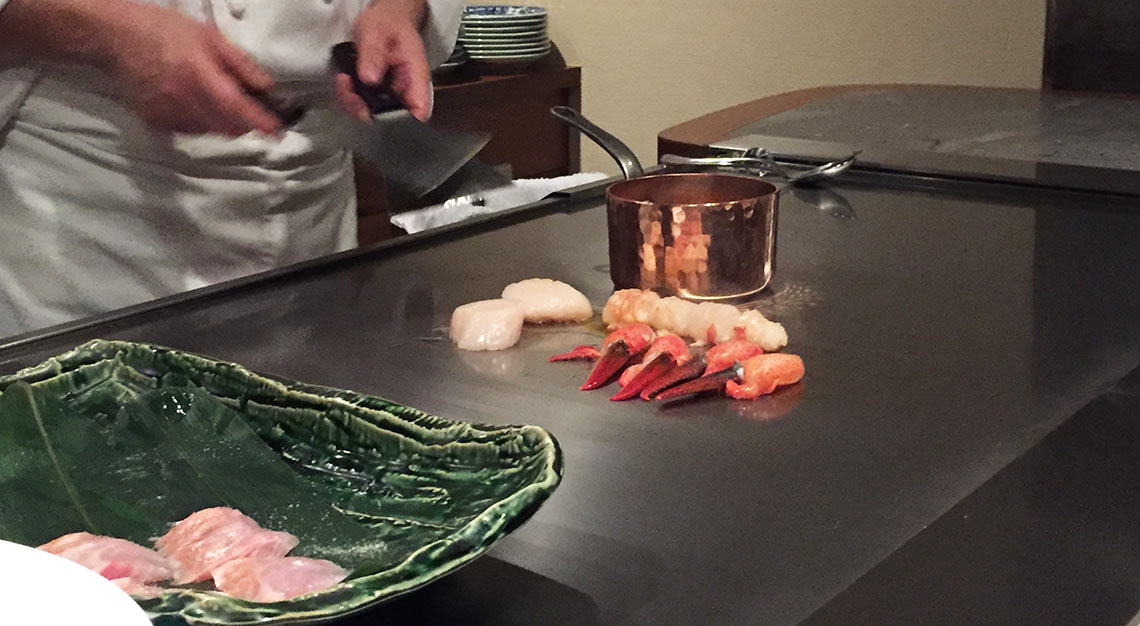 The baton is picked up with Ghin bouillabaisse, where golden eye snapper, Hokkaido scallop and Canadian lobster are grilled then simmered in a seafood broth. The stock base is made of 25 different kinds of fish bones and meat (including botan shrimp head and lobster shell), and takes eight hours to be prepared. I particularly enjoy the garlicky aioli that lends a touch of creaminess to the broth and use the freshly baked baguette to mop up every remaining drop, but am let down by the fact that the dish is served lukewarm. Piping hot would have definitely fared better in this instance.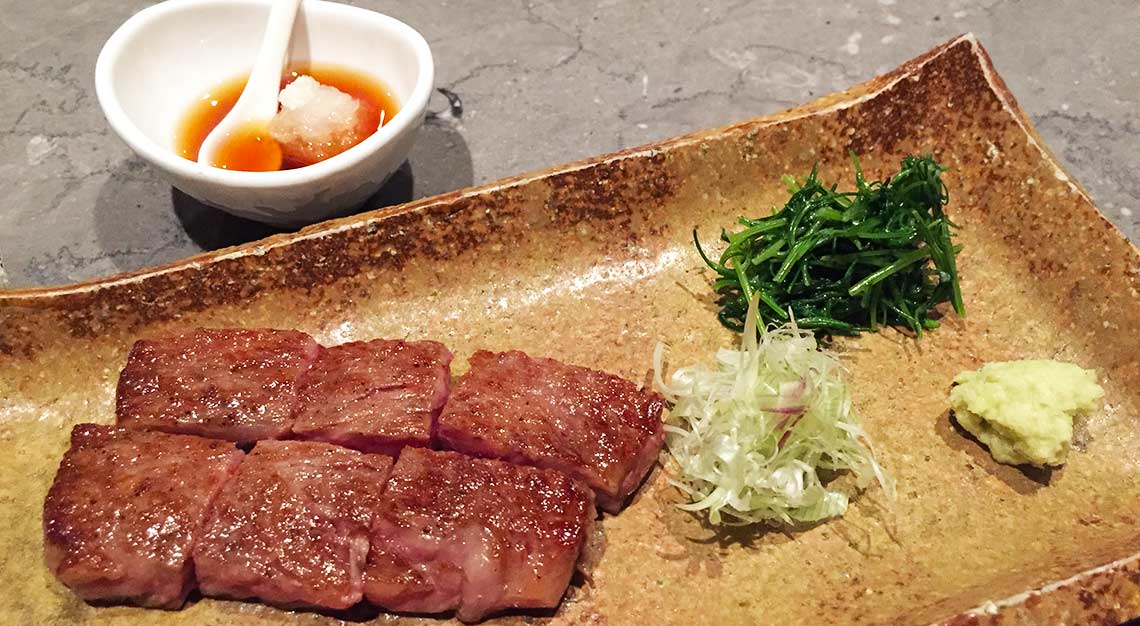 The highlight of the meal comes in the form of Japanese Ohmi Wagyu striploin from Shiga Prefecture. The cubes of buttery goodness are not overly marbled, and best paired with accompanying spring onions, citrus soy and freshly grated wasabi. I'd have liked an extra serving of beef, but since that's not an option, I make do with the slightly uninspiring side of mushroom rice will to fill me up.
I enjoy lunch tremendously, much more with the company of the crew who crack jokes at a whim. Some may think that everything — from the greeting at the entrance to the well-kept kitchen — is slightly too polished and lives up to Michelin restaurants having a certain chi chi status. But to that I say, make a trip to the restroom. The cheeky bathroom signs were chosen by chef Wakuda, and incite a smile, if not a chuckle, proving that beneath Michelin stars and a reputation to upkeep, chefs too, share a sense of humour just like the rest of us.
Waku Ghin
L2-01
The Shoppes at Marina Bay Sands
2 Bayfront Avenue
Singapore 018956
Tel: +65 6688 8507