On weapons, 'F' words and the second coming of Waku Ghin
It's not an understatement to call Tetsuya Wakuda one of Asia-Pacific's most beloved culinary figures, but he'd rather you not. The 61-year-old chef doesn't give two hoots about the limelight, even though his career is one any aspiring chef would envy. Wakuda, who grew up in the Japanese town of Hamamatsu (Shizuoka Prefecture), moved to Sydney in 1982 as a young 22-year-old, unaware of the bright future that laid ahead. He started as a dishwasher at Fishwives in Surry Hills and later became a mentee to the late Tony Bilson (the 'godfather of Australian cuisine'), whom he learned to fuse classical French techniques with the Japanese philosophy of using natural, seasonal flavours.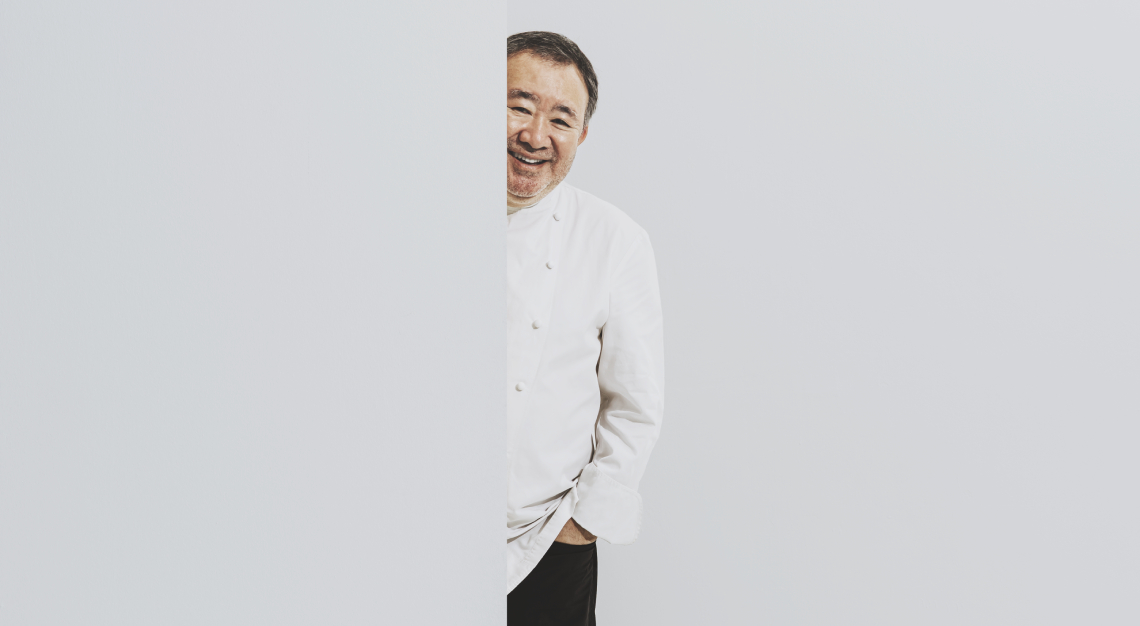 He eventually opened Tetsuya's in 1989, earned multiple accolades – he was given the Medal of the Order of Australia in 2005, and in 2013, became the first-ever internationally based chef to be recognised as Japan's Master of Cuisine – and opened his second restaurant in Singapore in 2010. That would be the two-Michelin-starred Waku Ghin, which just reopened with a brand new look. It is fundamentally the same Waku Ghin (fine Japanese-European cuisine) but in some ways, more "approachable". Expect an à la carte menu (this was never done before), a more interactive Chef's Table and an all-improved Japanese cocktail bar. Also expect to dine in the company of Wakuda's private art collection. This includes the centrepiece of the restaurant that divides the main dining room from the bar – swivel wooden shelves with abstract calligraphy paintings by Shiro Tsujimura, a leading Japanese artist and close friend.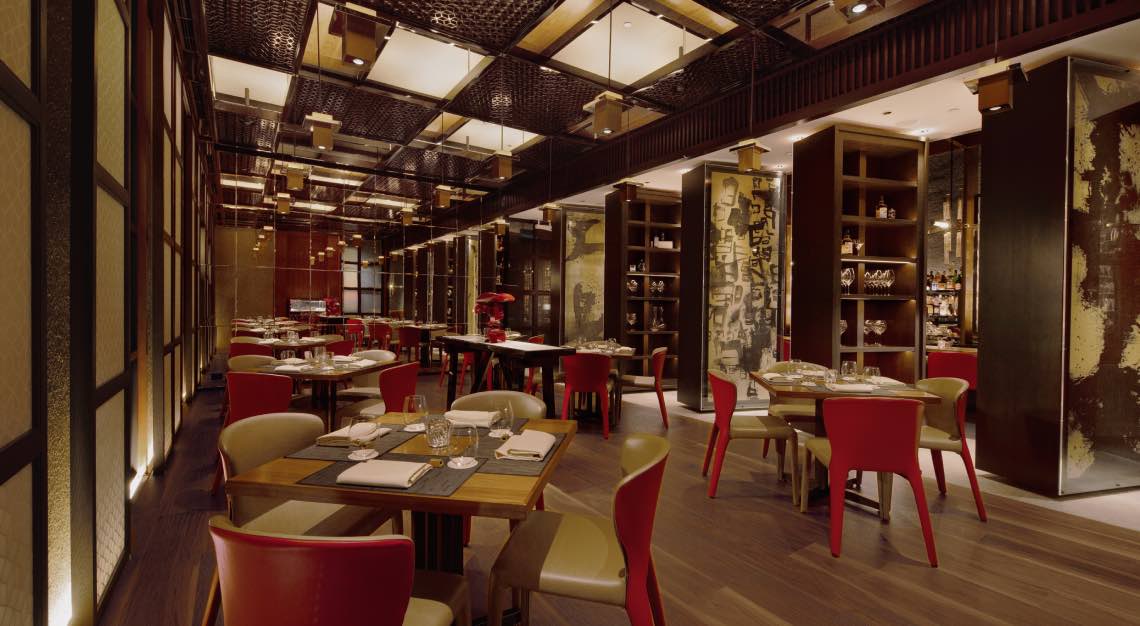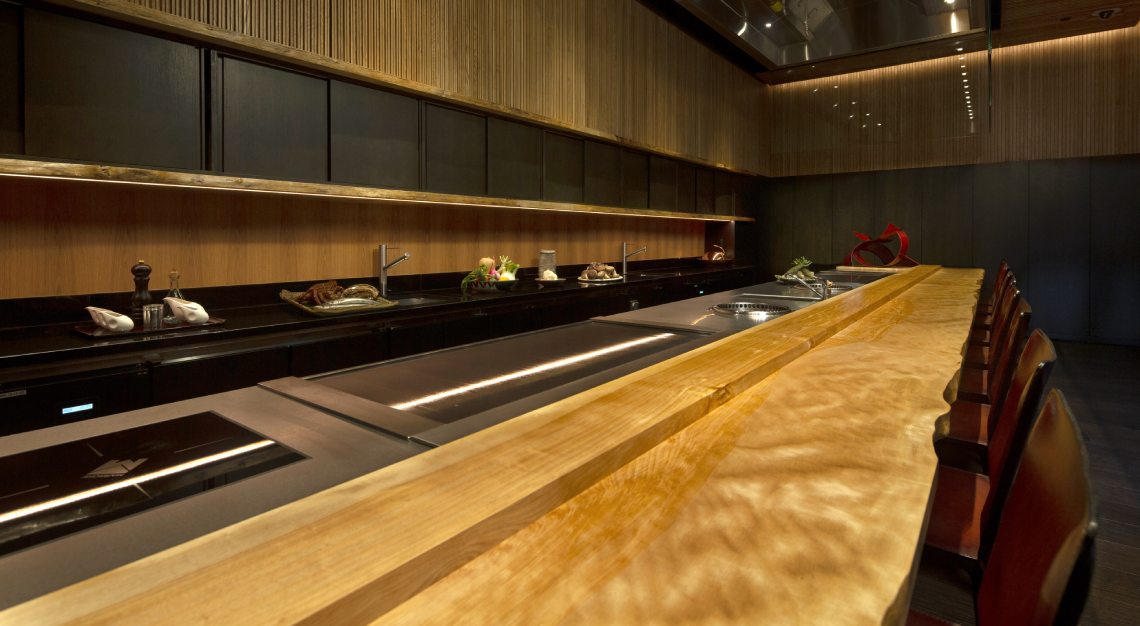 Just in time for Waku Ghin's opening, we decide to have a quick chat with Wakuda. Here, he tells us more about kitchen weapons, food memories and the 'F' word.
Do you have a favourite food memory from your childhood in Japan?
My mother would make a lot of sushi, but my best memories are of her karaage (fried chicken) – juicy, flavourful and so good with a drink. It's like what they say, nothing beats your mom's cooking. I mean, simple food tastes extra good when it's shared with someone you love.
Which is more important: cooking with your head or cooking with your heart?
If I was into it just for the business, then I'd be doing something else, I think. There are many easier ways to make money. But I've been doing this since 1987. I started when I was 27 and when I did, I thought I would just test the waters first. But I ended up loving the cooking and everything there is about restaurants, which is why I'm still very involved, whether it's getting hands on with design or cutlery. It's hard, but I like it. Also, if you have no palate and no passion to eat, then find something else to do.
Do you find that through food, you can empower people and maybe change their way of thinking?
No, no. You can't change people.
What is your greatest weapon in the kitchen?
I don't argue with the team. Back in Australia, when I had problems with my guys, I'd say, "the door opens both ways, you know?" You walk in here, but you can walk right out, too. That wasn't my meanest. But you know, in the kitchen, it gets super busy and tense, and if one person doesn't work well with the rest, I'll just give them the stare. They are normally too afraid to be fired. In fact, one guy stood right there and pissed himself, but he was the only one in my life who did so, thank God.
So, no screaming?
None. I never shout or scream. I like a quiet kitchen. The English, on the other hand, are tough, loud and fond of the 'F' word. In Australia, use the 'F' word and you can get sued. But back to weapons, while we have very nice sharp knives in the kitchen, that's not it. Some guy might be absolutely useless in the kitchen, but he could end up doing very well on the floor. My 'weapon' is to help them find a way. You offer them direction, but if they don't follow it, that's their choice.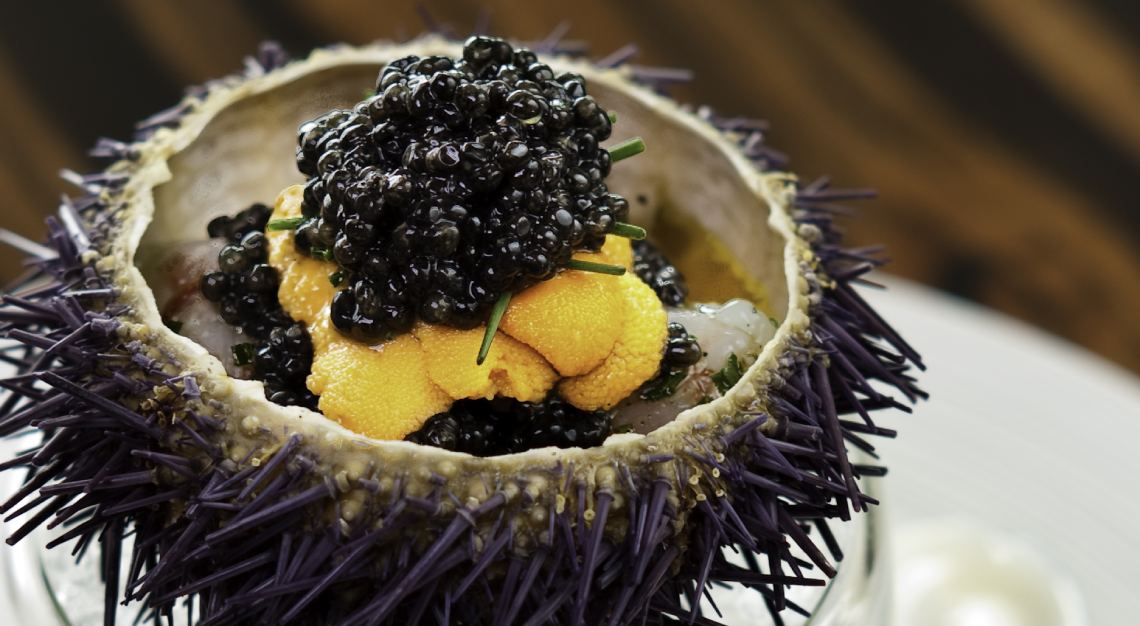 Do you enjoy being a celebrity chef?
Celebrity… maybe some people are but I'm not one. I'm not precious about it. Most importantly is to make sure the restaurant is doing well; if the restaurant is busy, people are happy. The restaurant is about the team, from the dishwashers and chefs to the servers and reception.
What life advice would you give to someone already so successful?
I think you're good as long as you can find something you like to do. I was lucky to find cooking in my early 20s, which is why I never felt it as hard work. I really don't, even as I'm getting older. I want to keep on doing it.
Do you have unfinished business?
When I have unfinished business, that would only mean I'm in a square box. Till then, I'd like to see my guys become successful but more than that, happy. I don't have family, but I'd also like to see the business continue, whoever it is that lives on with it.
Waku Ghin
2 Bayfront Avenue,
L2-03 The Shoppes at Marina Bay Sands
Singapore 018956