Odette's Julien Royer talks more about bucking trends, vulnerability and the reason why perfectionism is a weakness
Julien Royer loves his UEFA Champions League tournaments. He loves his cheese, wines and his comfort food, a jambon-beurre sandwich. It's a simple combo of a crusty baguette, French butter and thick sheets of ham, but the simplest things are sometimes the hardest. As Steve Jobs once said: "You'd have to work hard to get your thinking clean to make it simple." That's the cooking philosophy of Royer – to favour taste over presentation and to "eat less, but better".
Born in Cantal, Central France, to a family of farmers, he led the simple life. He grew up around animals, markets, gardening and making berry jam with his grandmother, who taught him to have a deep respect for tradition and natural produce, and how to spread joy through food. It's a lesson that he's carried with him through the years, but it wasn't until recent times that he took it to heart, that there is such a thing as 'too fancy' and that looks don't always matter.
It's hard to tell when you're at Odette, his three-Michelin-starred modern French restaurant which he named after his grandmother. But while the food remains as good-looking as the restaurant's interior, it's the comfort you'll find in the honesty and authenticity that lie behind those pretty dishes. You just need to chip that surface away by understanding Royer's backstory. Find out more as he talks about bucking trends, vulnerability and why perfectionism is a weakness.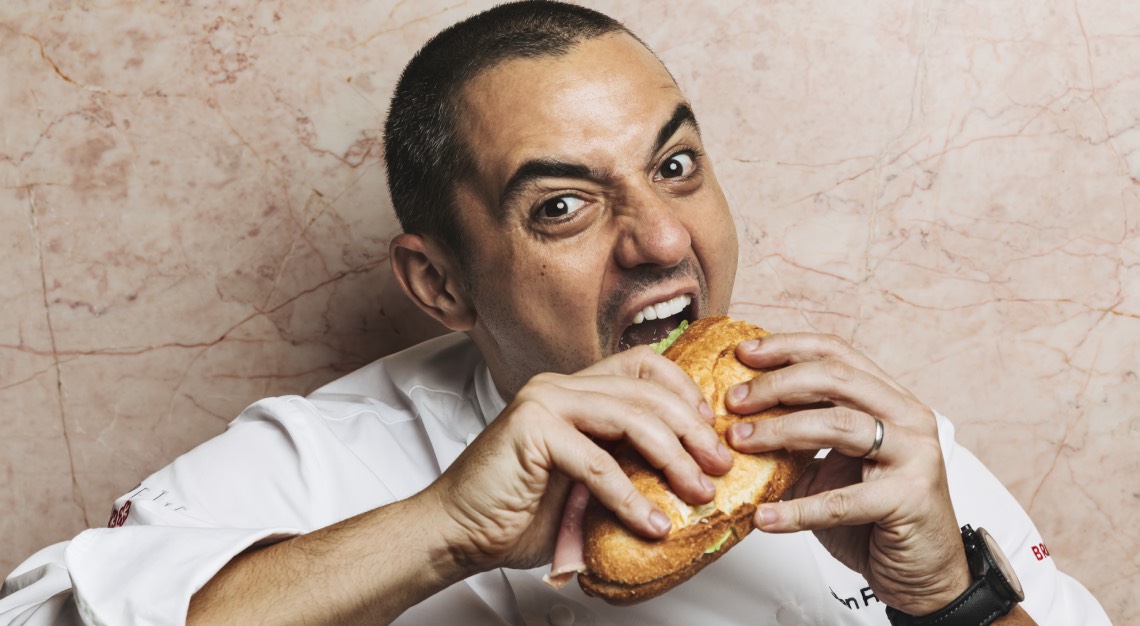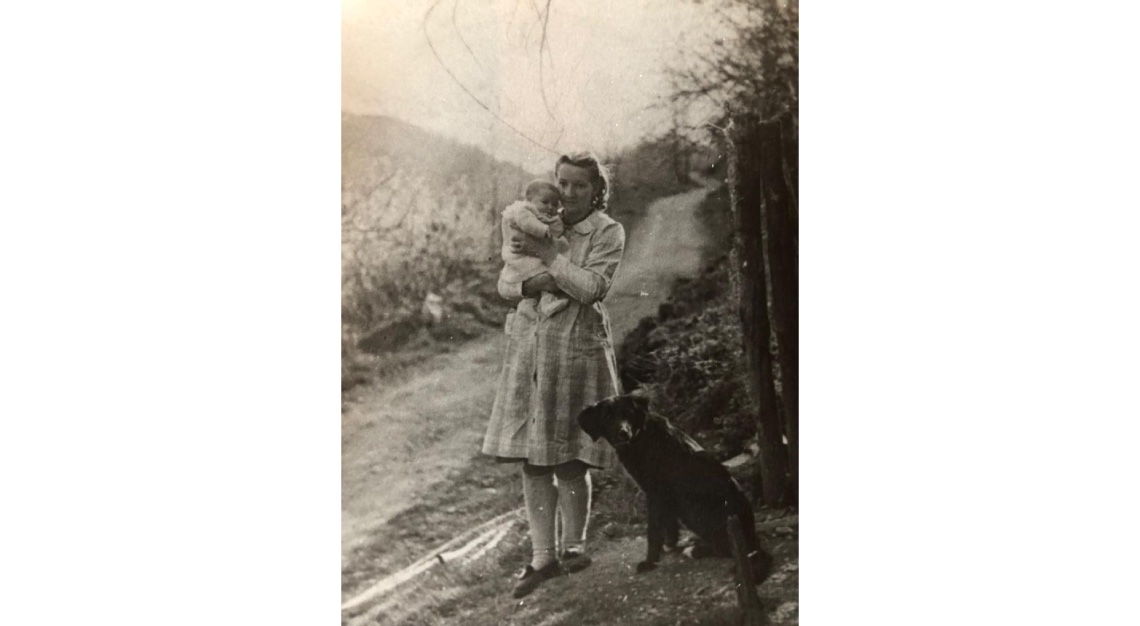 What were you like as a child?
I come from a very humble family. We didn't have much money but we always ate very well. We gardened a lot and raised our own animals, like chickens, and life was pretty simple. It was a happy childhood. Just me, my sister, parents and grandma, who was always feeding us so well. She was the person who showed me how much joy one can bring to people with food.
So you wanted to bring that same happiness to the world.
Exactly. That's the idea of a restaurant – it is to make people happy.
You've said that you're annoyed by restaurants that put the story or 'philosophy' before a product.
I think most of these people just see this industry as a money-making business. But first of all, in this industry, making money is hard. It's crazy that people have this perception of fancy restaurants making a lot of money just because the food is expensive. It is actually the opposite. Fast food restaurants make a lot of money compared to fine dining. We need a lot of things – beautiful glassware, cutlery etc – and it's one seating – people only leave after four or five hours.
It's a bit of a thankless job.
It's really about passion. If you open a bar and you sell Tiger beer, you'll make a lot more money than what we do here.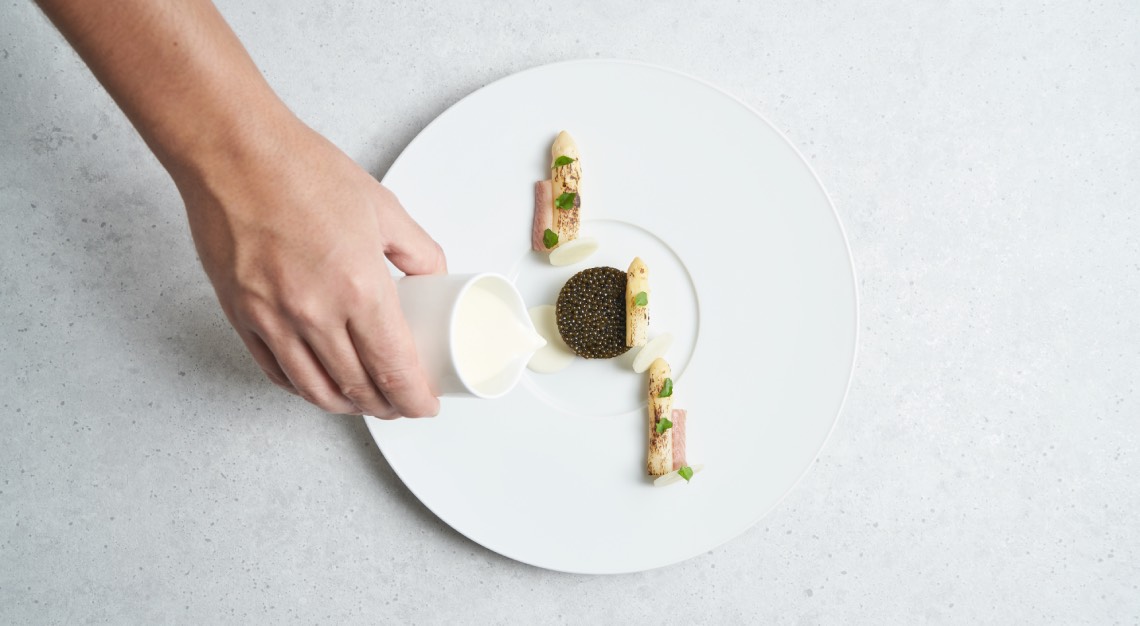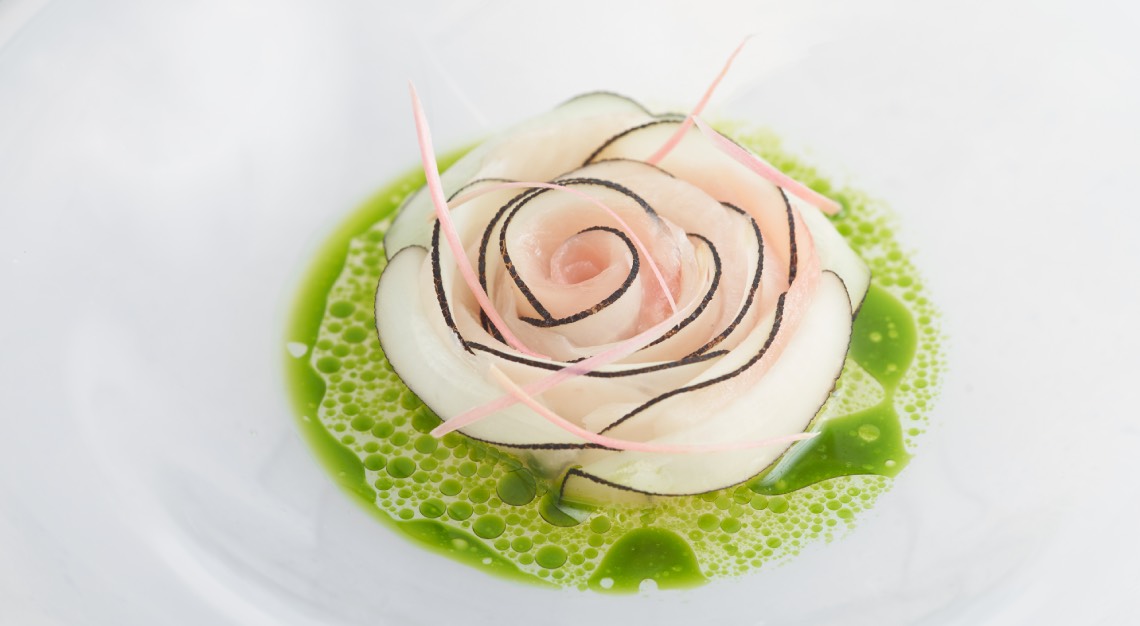 In your early days as a cook, what did you learn that helped you in your job as a chef and a leader?
Maybe it's the fact that I quickly realised that it's impossible to do something all by yourself. You can be the best chef in the world, but if you walk alone, you cannot do much. It is why teamwork is something that I put a lot of attention on. I'm happy to lose control in that sense.
How has your cooking philosophy evolved over the years?
When I look at pictures of my food from years ago, I notice I was paying too much attention to presentation; there were a lot of things on the plate that weren't very necessary. But now, to be honest, I care a lot less about the presentation. I care more about the taste and pleasure of eating, and I feel that people like it better. We also work a lot on sauces – this is very important to the DNA of French cuisine and it is the comfort zone of any dish.
For someone who has achieved so much so far, what do you do to avoid being complacent?
We need to question ourselves every day if we can do better. If you think that you have arrived at the finishing line, then that's sort of the beginning of the end. It's easy to climb, but it's hard to stay on top, and my target is to stay on top and to inspire a strong, new generation of chefs. I want to build this family around the restaurant.
When are you too hard on yourself?
When I find a lack of general satisfaction. I think that everything can be improved, but sometimes there are things that just work well. Why would you want to change something that works well? There's a reason why a lot of the traditional dishes of Singapore haven't been changed in years – they work just the way they are and that's the charm. Why change something just to be trendy?
What's your biggest moment of vulnerability?
Sometimes I feel that I'm not patient enough. I am very demanding of myself and of others as well. I know that I can be a bit overwhelming for people sometimes and that makes me vulnerable somehow.
Are you a perfectionist?
I don't think perfection exists, but we can try to reach that as close as we can. That said, to some extent, perfectionism is a weakness. You will feel frustrated and this in turn will affect the people around you.
How do you tolerate failure, then?
When it comes to my work, we put up a lot of levels of security. We try to avoid failure, but sometimes, failure helps us discover a new way of approaching food. It is part of creation.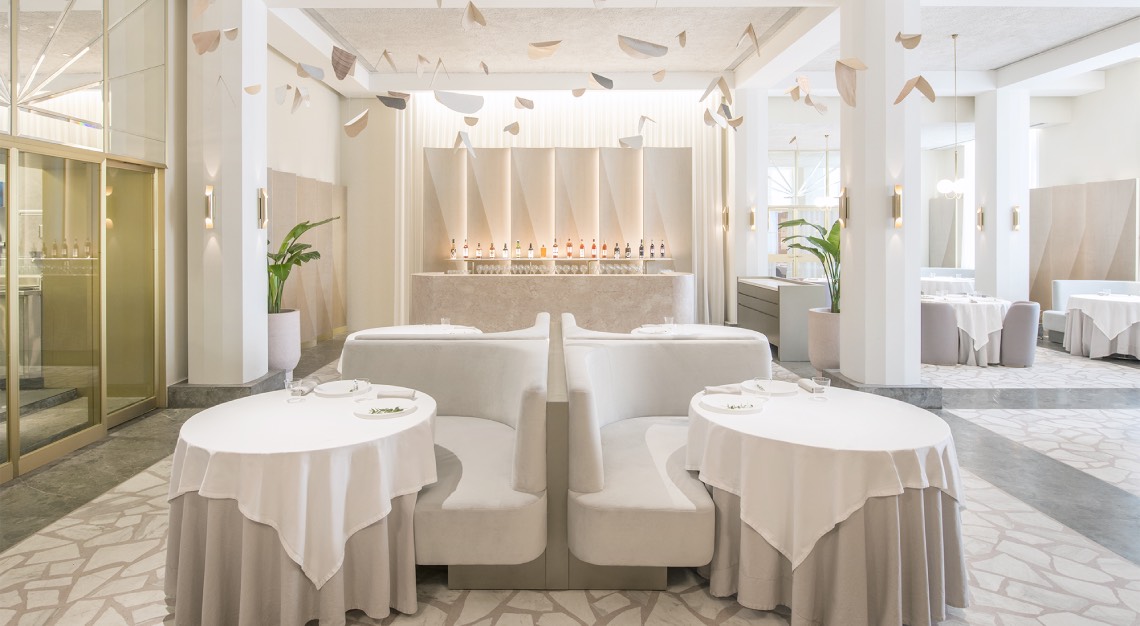 What kind of life advice would you give someone already so successful?
I think the danger is to think that you're successful. Success is being the best chef in the world, but if you walk alone, you cannot do much. It is why teamwork is something that I put a lot of attention on. I'm happy to lose control in that sense.
How do you plan to emerge from this pandemic like a champion?
Every business is different, but I do think that people will look for authenticity and honesty. People will look for real tastes and flavours, and I think that the motto, 'eat less but better', will be here for a while.
Will you ever retire?
One day, hopefully in the South of France or Corsica, where I will still have a little place where I can cook for my friends. Food is what brings people together. It is borderless.
How would you like to be remembered once you leave Earth?
Someone who enjoyed life and communicated good, positive energy, and maybe someone who was quite a good cook, I guess. (laughs)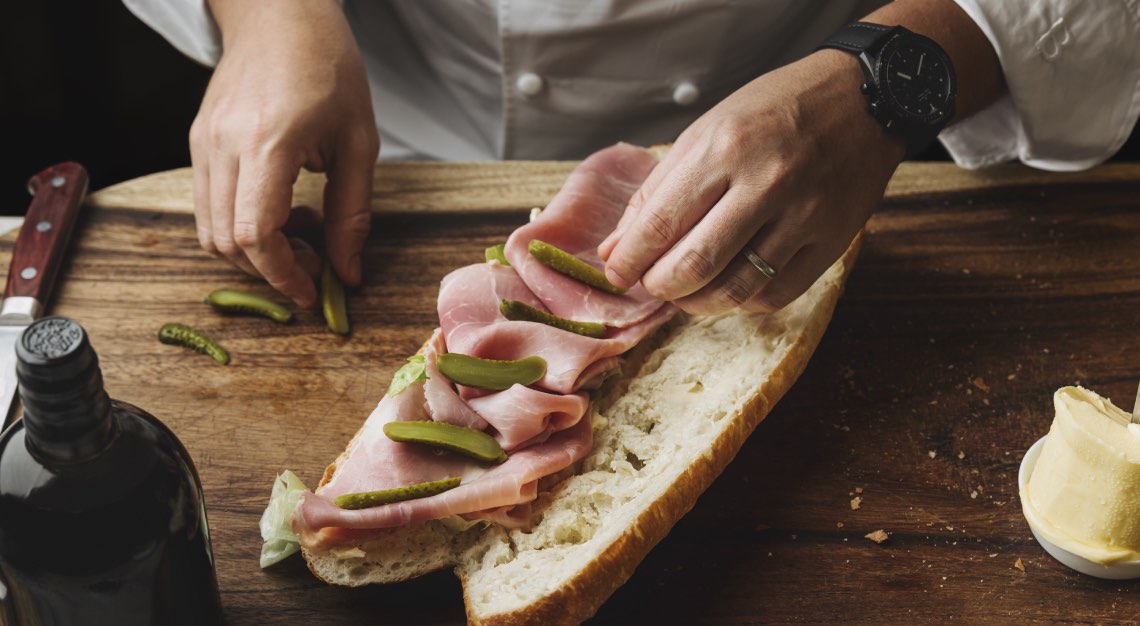 Chef Julien's Parisian sandwich recipe
Serves two
Prep time: 10 min
Ingredients 
1 baguette (from BAO)
6 slices Kurobuta ham (thicker slices are recommended)
Five leaves of lettuce
4 maille cornichons
Beillevaire unsalted butter
Preparation 
Slice baguette in half, lengthwise. Spread a generous layer of butter on both sides. Place ham slices on the bottom half of the baguette, add lettuce. Slice gherkins in half, lengthwise and place on top of lettuce. Close sandwich and slice in half down the middle. Bon appetit!
This story was first published in the October 2020 issue, which you may purchase as a hard or digital copy. Featured image by Studio Daydream