The modern Chinese restaurant that found its roots in Hong Kong, takes over Italian restaurant Nostra Cucina
The Shoppes at Marina Bay Sands is always abuzz with theatre performances, shopping and what seems to be a never-ending stream of fine grub. But, there's more. Hong Kong's Mott 32 is soon to join the lineup.
For those unfamiliar with Mott 32, it's named after what claims to be New York's first Chinese grocery store, located on well, 32 Mott Street. Since its debut in Hong Kong in 2014, Mott 32 has won numerous accolades for both its interior design and food, and is one of the city's best. The restaurant has also found its place in cities like Vancouver, Seoul and Las Vegas, with Bangkok and Singapore following closely on its heels.
The 149-seater casual restaurant, designed by award-winning interior designer Joyce Wang, takes a leaf out of Hilton Carter and is filled with hanging plants and leaf-patterned cushions. It is also surrounded by the big guns like Daniel Boulud's dB Bistro, but Mott 32 is sure to hold its own ground.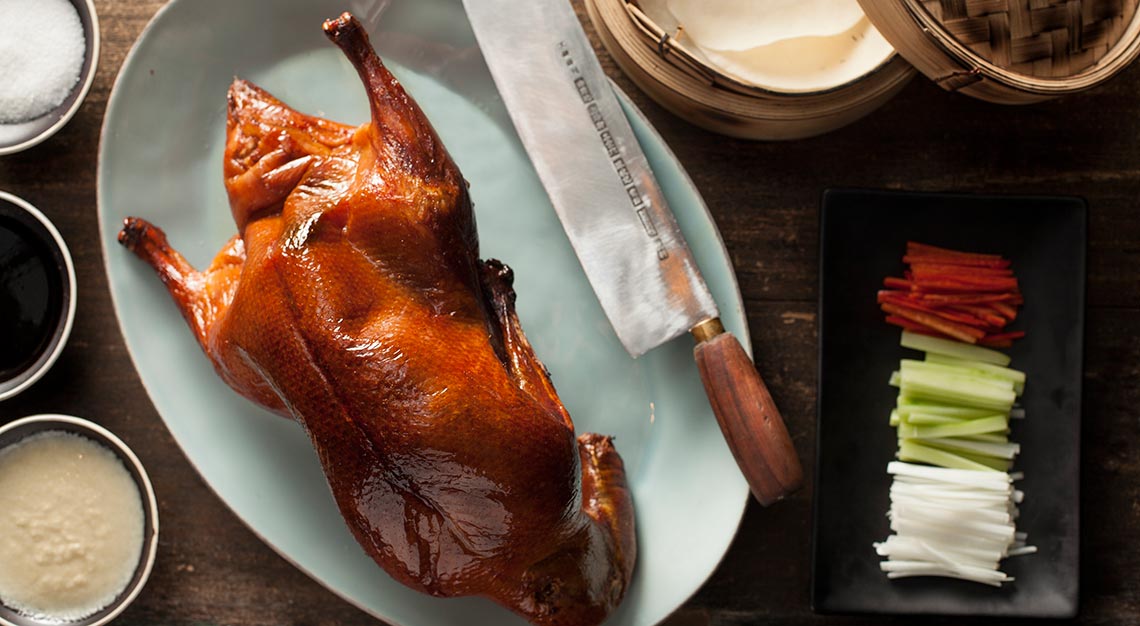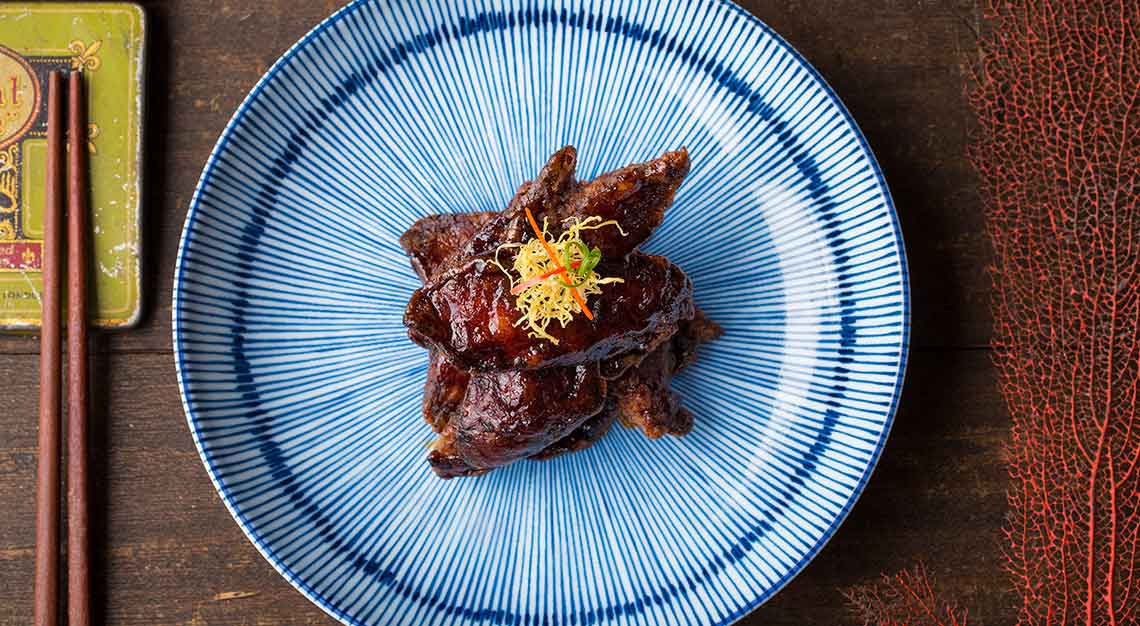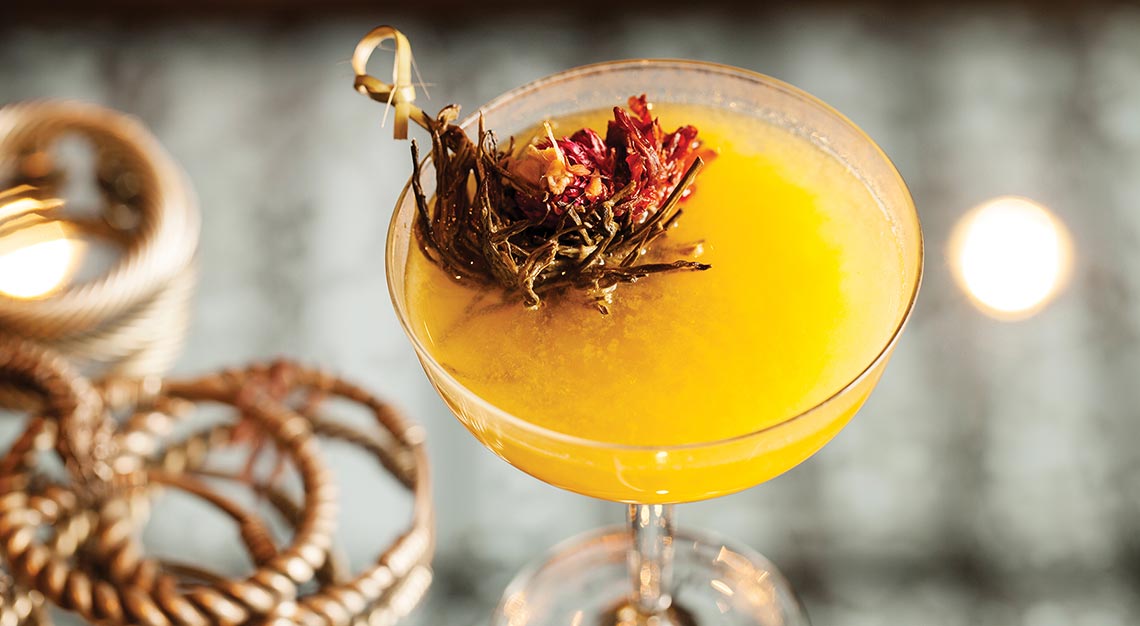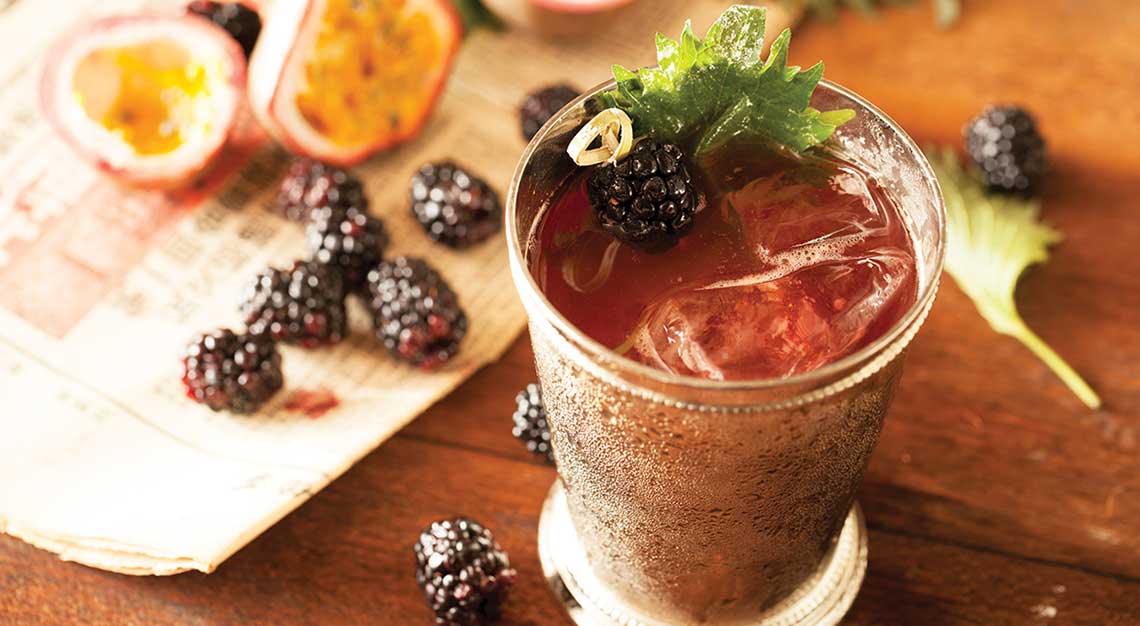 Expect a medley of Cantonese, Sichuan and Beijing cuisines, as well as Mott 32 signatures. That includes the Apple Wood Roasted Peking Duck and Smoked Black Cod.
Other well-loved items include the thrice-cooked Crispy Wagyu Short Ribs and Siew Mai made with Iberico pork and black truffle. While we've yet to have a taste, word is on the street to make room for dessert and drinks, both of which highly raved about.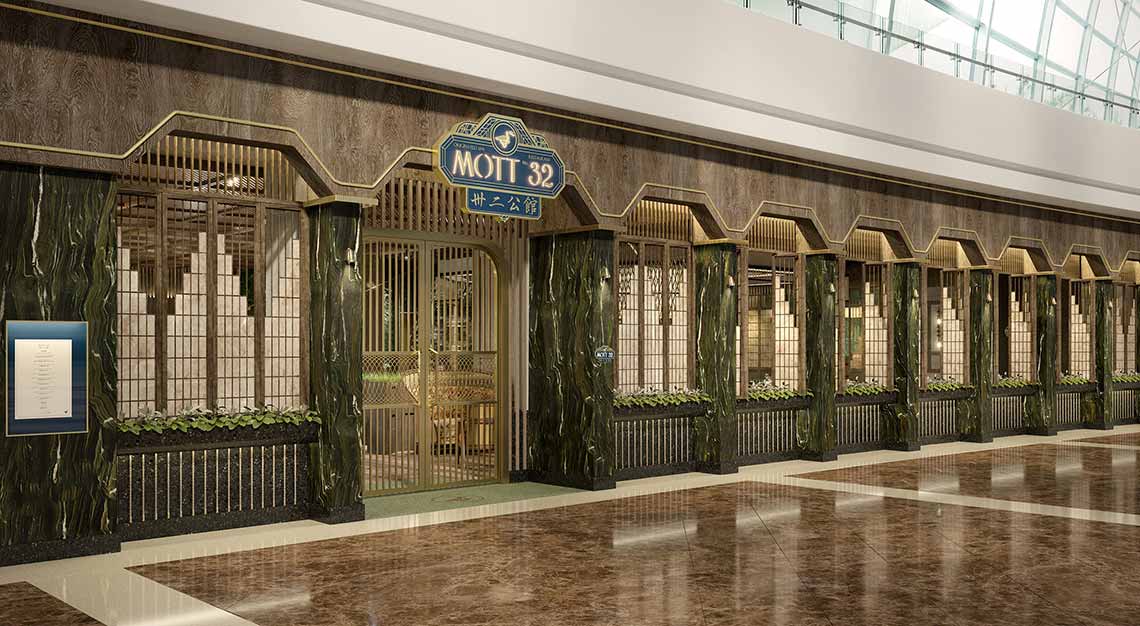 The restaurant will take over the space formerly occupied by Osteria, Pizzeria Mozza and Nostra Cucina, the last of which recently shuttered, despite having only opened last year. Only time will tell if it's able to break free from the trio of closures but we're hopeful it'll make its mark and join the ranks of the other Chinese restaurants – Chinoiserie, Imperial Treasure and Seafood Paradise – all of which have become signatures of the mall.
We speak to Malcolm Wood, global managing and culinary director of Maximal Concepts, parent company of Mott 32, to find out what awaits the Singapore outpost. 
Hong Kong and Singapore have been compared numerous times because of the similarities they share – cityscape, fast pace living and being food heaven. What made you decide to open Mott 32 in Singapore?
The two cities have a long history of interconnectedness. A lot of people from Hong Kong feel a real affiliation with Singapore, and vice versa. We also have a really big Singaporean fan base at Mott 32 in Hong Kong, and opening Mott 32 in Singapore felt like a very natural path of expansion for this restaurant.
Apart from star dishes the restaurant is pushing, but what else can we expect from the menu?
We're still developing the menu, and we'll do so right until the opening. We're testing dishes using local ingredients, and will do another test run using the kitchen equipment in the Singapore kitchen, so there will be slight differences as to how the dish would be prepared in Hong Kong. You can definitely expect to see a lot more seafood. We'll also be adding some spicier dishes, and have really exciting dim sum menu available at lunchtime.
What's the next big thing in food?
Plant-based food and sustainability should be the next big thing and that's what everyone should be talking about. We are experimenting with more dishes along these lines and that was the fundamental motivation behind our new restaurant John Anthony that we recently opened in Hong Kong. It's a beautiful Chinese restaurant that also adopts sustainable practices. Our other concepts are also following suit.
You're into sports such as speed riding and para-alpinism. What is it that keeps you hooked, and do you see any parallels with your passions and businesses?
It's not about taking risks; it's about assessing risks and keeping yourself safe. Mountain sports require a lot of focus, so they're very mental and you also have to keep yourself in peak physical condition. I find it very similar to being successful in a business – there's a lot of planning, risk assessment, training and preparation. I guess that it's a metal state I like to practice in my free time and at work.
Out of work, what is the next adventure on your cards?
Outside of my work as a restaurateur, I was recently announced as one of UN Environment's 'Mountain Heroes Climate Change Ambassadors as a result of my work as an environmental filmmaker and as a para-alpinist, which is incredibly humbling and very exciting. I'm very excited to do some great work with this amazing organisation and hopefully put into effect some real change.
We also have some exciting new filming projects including our second major environmental documentary that I am filming with Craig Leeson, The Last Glaciers, which will be out next year.
2020 will also be my first attempt at an 8000m peak, without supplemental oxygen as well.
If you had to pick one dish to eat for the rest of your life, what would it be?
It would be a full traditional English Sunday roast, because it reminds me of my childhood and there would be a lot to choose from on the table… just the way my granddad liked it.