Kimme More
At the risk of making a sweeping statement, whenever I'm invited to a tasting at a restaurant with a menu consisting of light bites and/or sharing plates, I tend to be a bit guarded.
The food is probably going to be interesting and innovative. But what are the chances it'll also be satisfying? The kind of feel-good grub you crave after a long workweek, or when you're in need of a pick-me-up?
Not high.
Which is why Kimme – the latest outpost by chefs Sun Kim and Louis Han of one-Michelin-star Meta fame – took me by surprise.
The 48-seater restaurant which opened in early January, takes a modern European approach to dishes with traditional Japanese and Korean origins.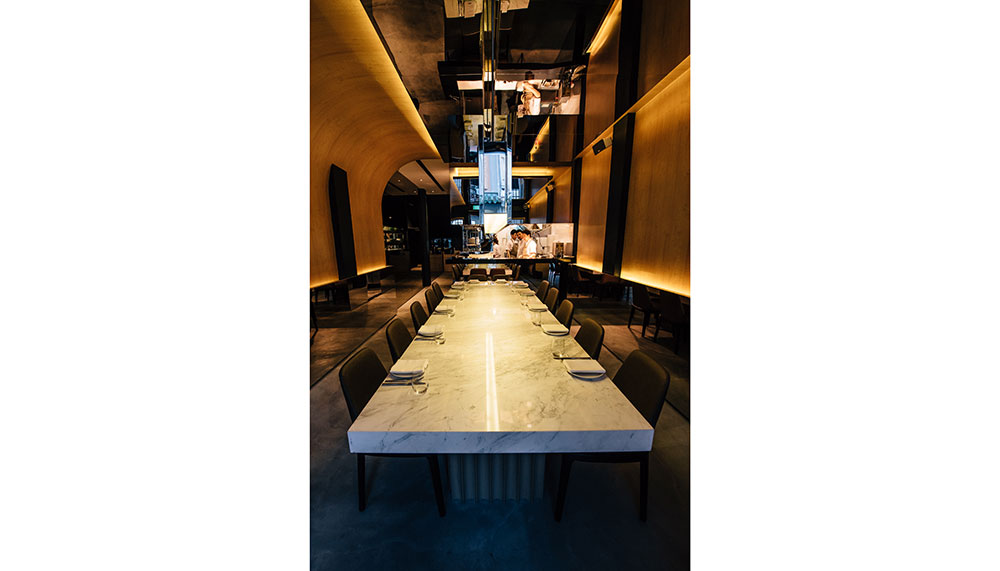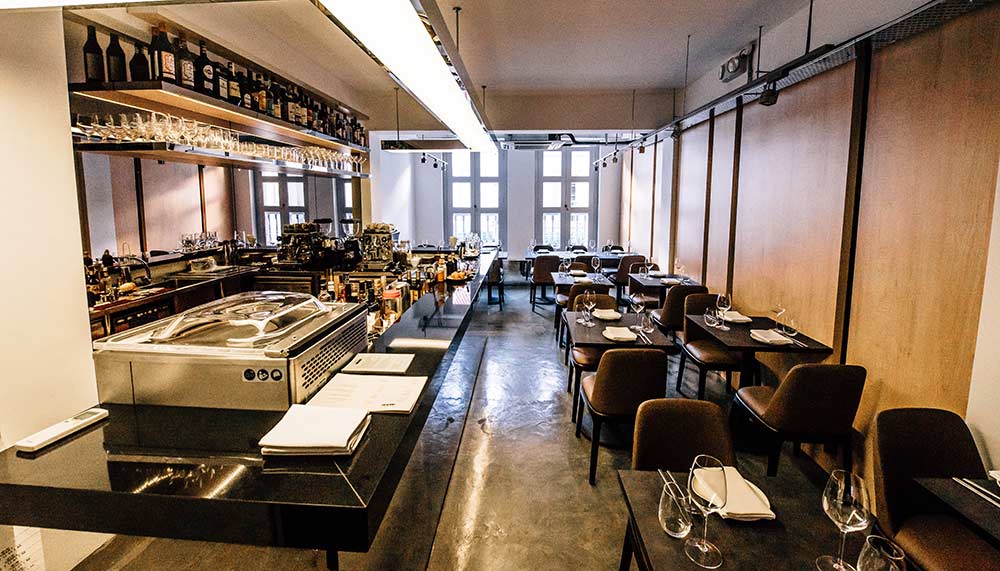 While Meta has a somewhat smart, sexy atmosphere, Kimme maintains a casual bistro vibe. This is evident from the large communal dining table perched at the restaurant's entrance. (More private seating can be found on levels two and three).
The idea is for it to feel like a canteen, a go-to place to wind down with honest-to-goodness chow, served up by friendly proprietors. Han himself served our party of three, enthusiastically explaining each dish on arrival. It felt like we were in his home.
Taste Of Korea
Indeed, there was a dish reminiscent of Han's abode: Bossam ($35), made from 12-hour slow-cooked pork belly — marinated in soybean paste, soy sauce and coffee powder — and combined with fresh endive leaves, homemade Ssamjang and homemade white kimchi. The latter is a family recipe passed down from Han's grandmother.
Unfortunately I didn't find this dish to my liking. Perhaps I'm more accustomed to Chinese style pork belly (either braised or with a crispy skin). But here it felt a little too fatty and not as flavourful as other dishes on the menu.
It was in those other dishes that I discerned Han's deftness.
The King Prawn ($30), made using Spanish prawns, had a delightfully firm texture that served as the perfect foil to the homemade XO sauce dressing. I loved the use of this classic local ingredient, found in zichar dishes.
The Australian Wagyu Striploin ($45) stood out not only for the quality of meat and umami flavour, but also for the ever so slight char, a clear demonstration of Han's skill at controlling heat.
And speaking of heat, I was half-expecting the fare to be more fiery, given the local and Korean penchant for spice. It wasn't. In many of the dishes, there was only a hint of spice in the background. A gentle, reassuring heat.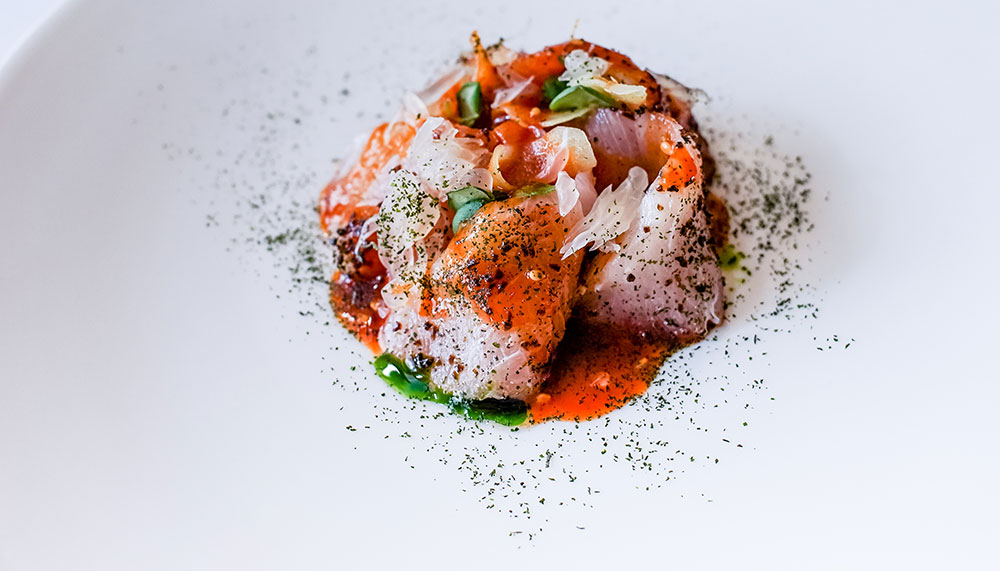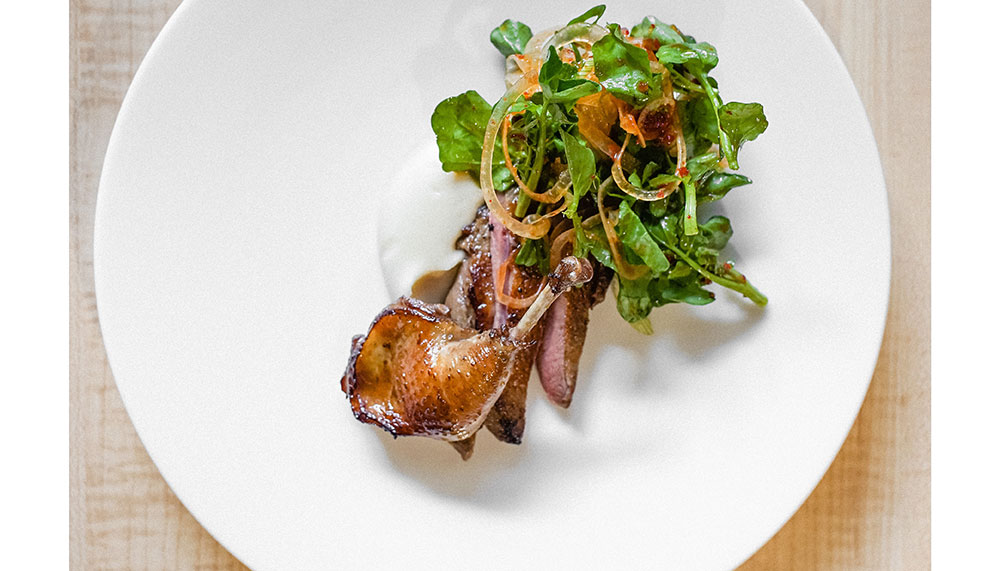 Verdict
All in, we shared eight savoury items and two desserts. My other favourites were the Irish Oyster ($26 for half a dozen), an ideal starter or palate cleanser with its refreshing, sweet-sour lemon ginger dressing. The Kampachi Sashimi ($22), too, hit the spot with its invigorating citrus notes and firm texture giving adequate bite.
The Spanish Octopus ($24) and Shima Aji Tartare ($30) were agreeable in their own right, but didn't stand out. I also found the Brittany Pigeon ($32) rather forgettable. As were the desserts, Banana Cream Puff ($10) and Pear & Cranberry Pie ($19). They were decent, but not something I would go back specifically for.
I would, however, return for my favourites. It's the sort of place you can return to time and again. I didn't get the sample the wines or cocktails this time. So that's definitely on my to-do list on my next visit!
Kimme
47 Amoy Street
Singapore 069873
Tel: +65 6514 1588