Steeped in locavorism and the ancient art of fermentation, Hom's Ricardo Nunes puts his creative spin on everyday, local ingredients, highlighting their incredible flavour potential in an incredible 10-course menu presentation
Editor's note: For more Date Night stories, click here.
Fermented Passion Fruit Juice; rose-cured Ruby Pomelo; Coconut and Smoked Caviar, featuring smoked Hua Hin caviar with a salted macadamia sauce and preserved palm seed, served inside a young coconut; and Baby Squid, cooked in yeast butter with fermented miang (lacto-fermented tea leaves) and clear squid broth… These are just four of the 10 courses on hom restaurant's inaugural 10-Moments tasting menu, so you can only imagine what the rest of the evening has in store. 
The latest addition to Southeast Asia's fine-dining scene is the recently launched Hom at the Intercontinental Phuket Resort. Orchestrated by a young Michelin-starred team, the chef de cuisine Ricardo Nunes comes with Michelin experience from London's Le Dame de Pic and Bangkok's Potong and Gaggan. Even the manager, Peter Lucas, who runs the front of the house, hails from Michelin-approved restaurants like Baan Tepa in Bangkok and and Ciel Blue in the Netherlands.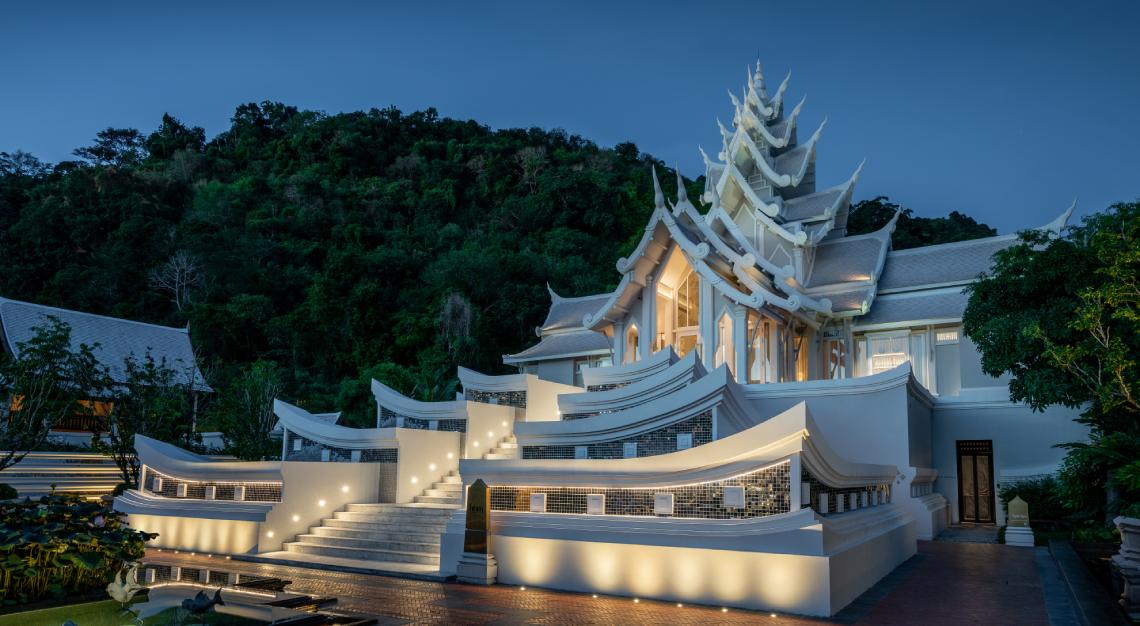 Located at the resort's ethereal, pure white Sawan Pavilion, diners walk a few mere moments through the serene, symmetrical garden walkway, complete with a spritz of mist to evoke the feeling of walking on clouds. The enclave's milky tonal palette is peppered with silvery and pearl accents, with a silverleaf pattern sprawled across the curved ceiling to depict the Himmapan theme of the pavilion's heavenly design. 
Translating to 'a pleasant fragrance' in Thai, Hom is rooted in locavorism and a produce-forward approach. It takes diners on the ancient journey of fermentation, as Nunes and his team showcase incredible flavours of each ingredient, whilst still maintaining their true essence. Spotlighting ingredients (that are often organic) sourced from around Phuket because fresh produce and proximity is central to Hom's ethos, this 10-course menu showcases the abundance of top quality local produce, a result of specially nurtured relationships with local farmers and producers.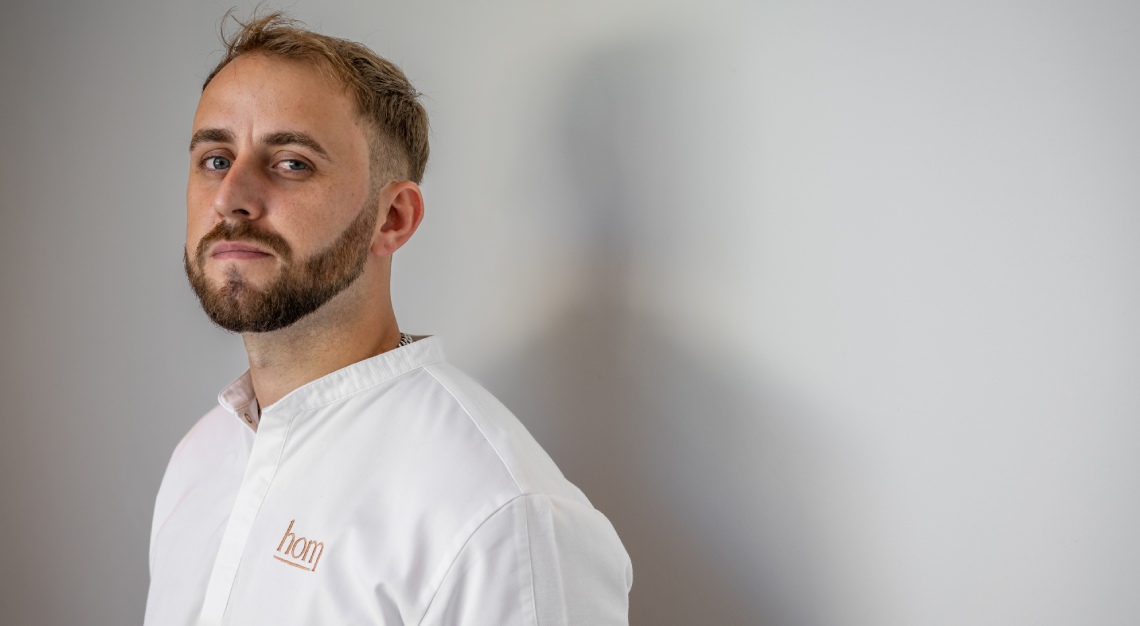 In an exclusive interview, the young Portuguese chef talks about his vision for hom and what the restaurant offers. "We already have an incredible destination with the Sawan Pavilion, so we simply set about on a mission to create a dining concept that complements the location. Fine dining was always the intention, and we knew that locavorism was something that we could do well in more exciting ways, given the diversity of produce available here in Phuket," says Nunes. 
Whilst Hom is not solely a fermentation-only concept, fermentation is the specialised technique leveraged by the team to enhance the flavours of certain ingredients, presenting them in new and unexpected ways. Nunes has always been passionate about fermentation, an interest that strengthened during the pandemic, when he dedicated hours to research and experimentation. Now his bold culinary approach sees him reinterpret native Thai ingredients in unconventional, surprising ways. "I want Hom to reach a level that's inspiring and educational, especially for locals, especially because we are using local ingredients in ways and pairings that haven't been done before here," shares Nunes.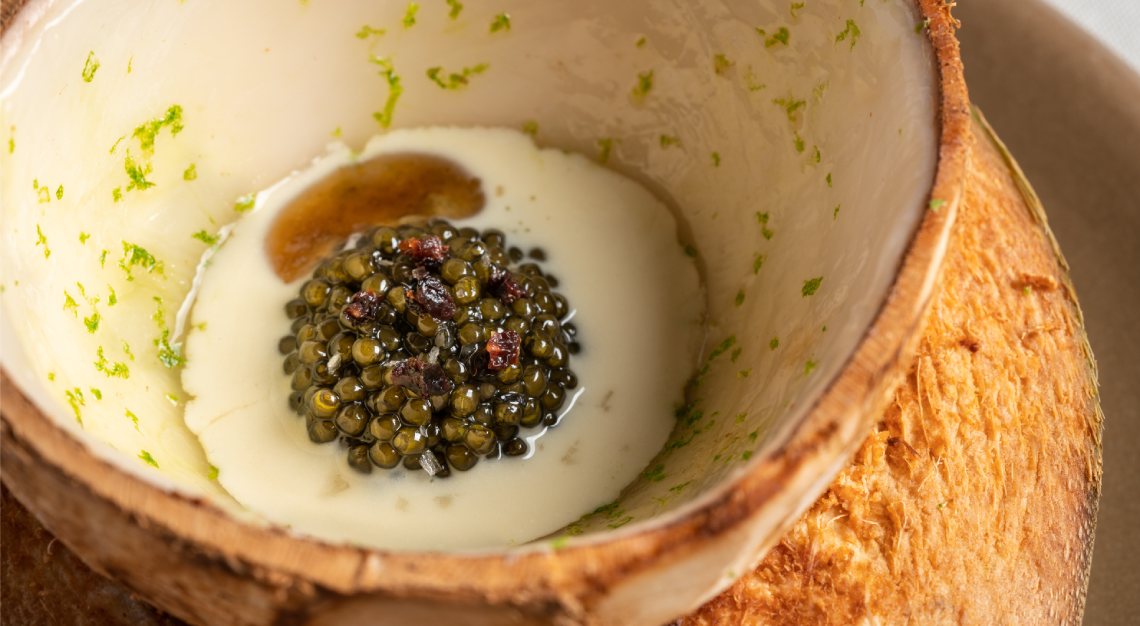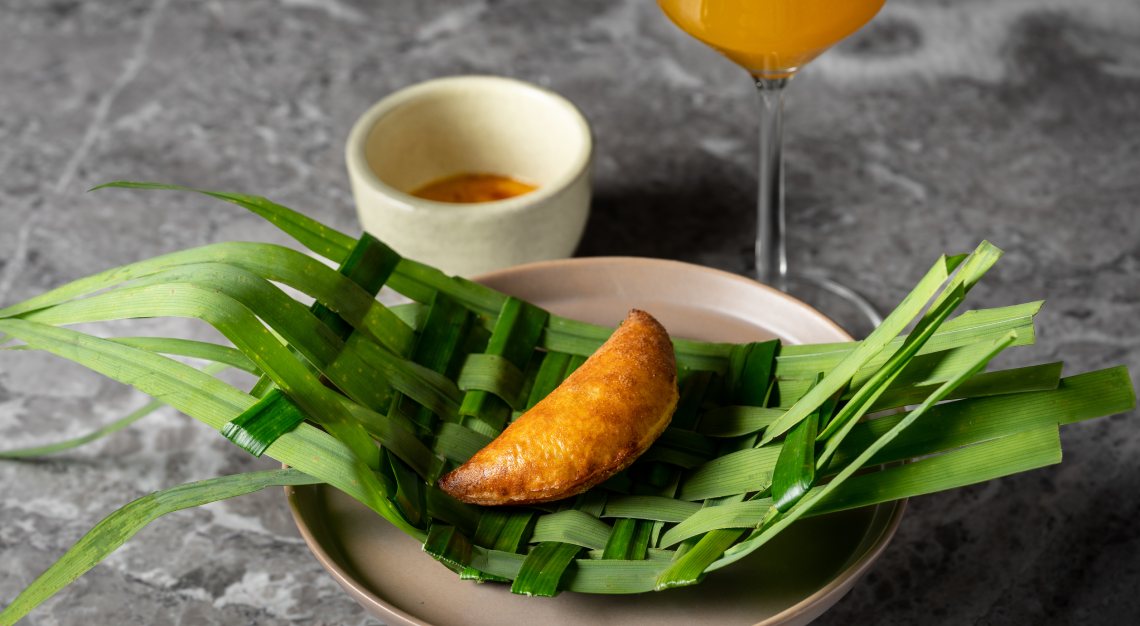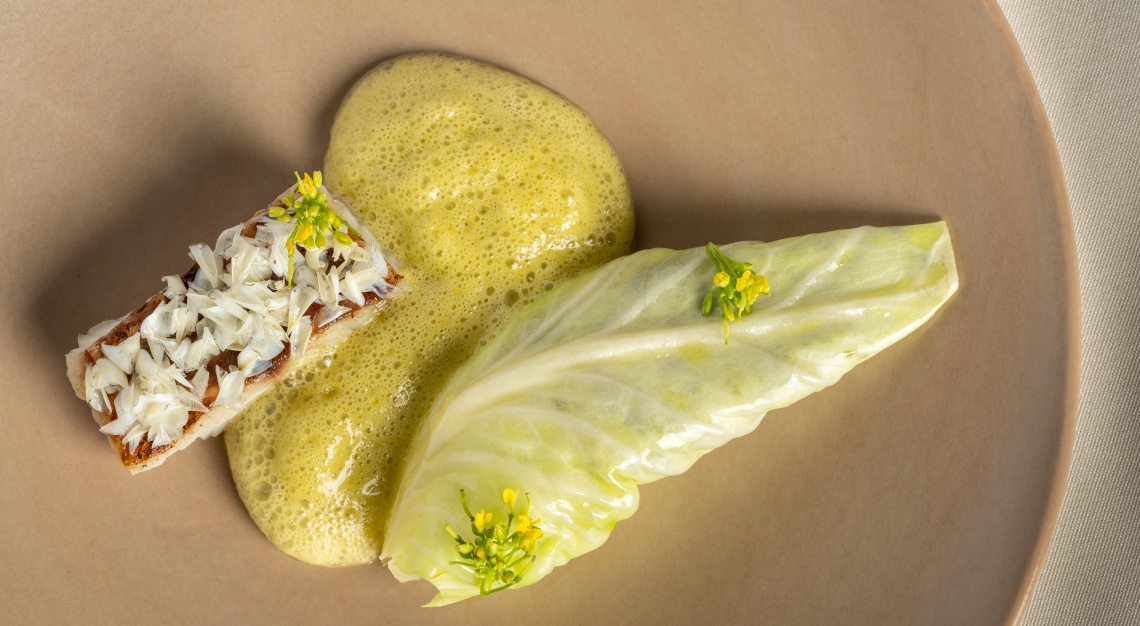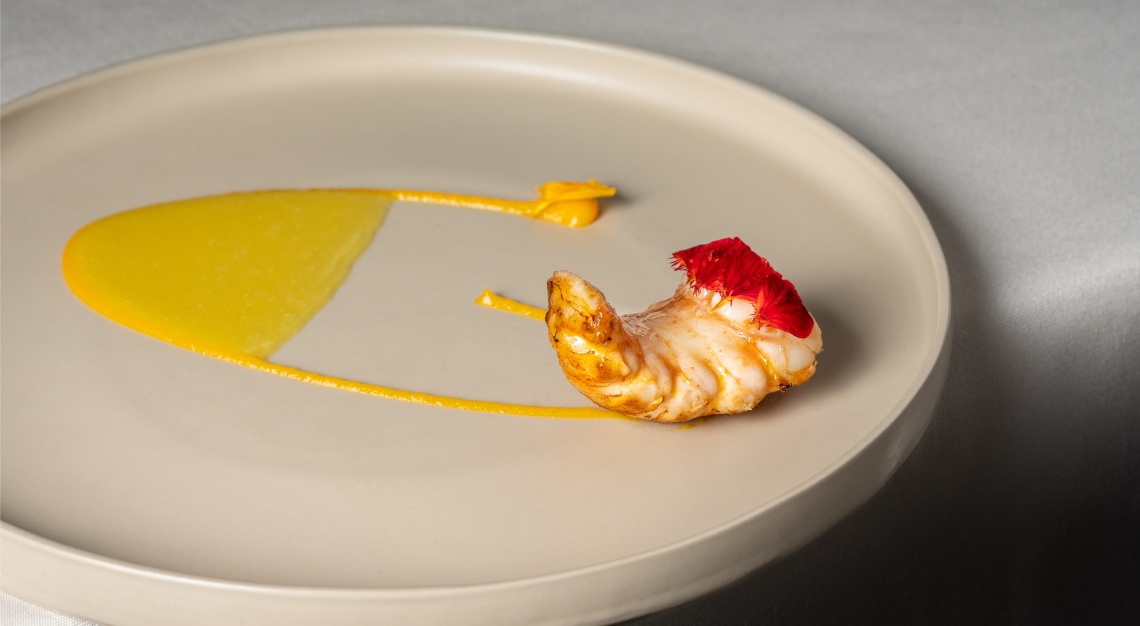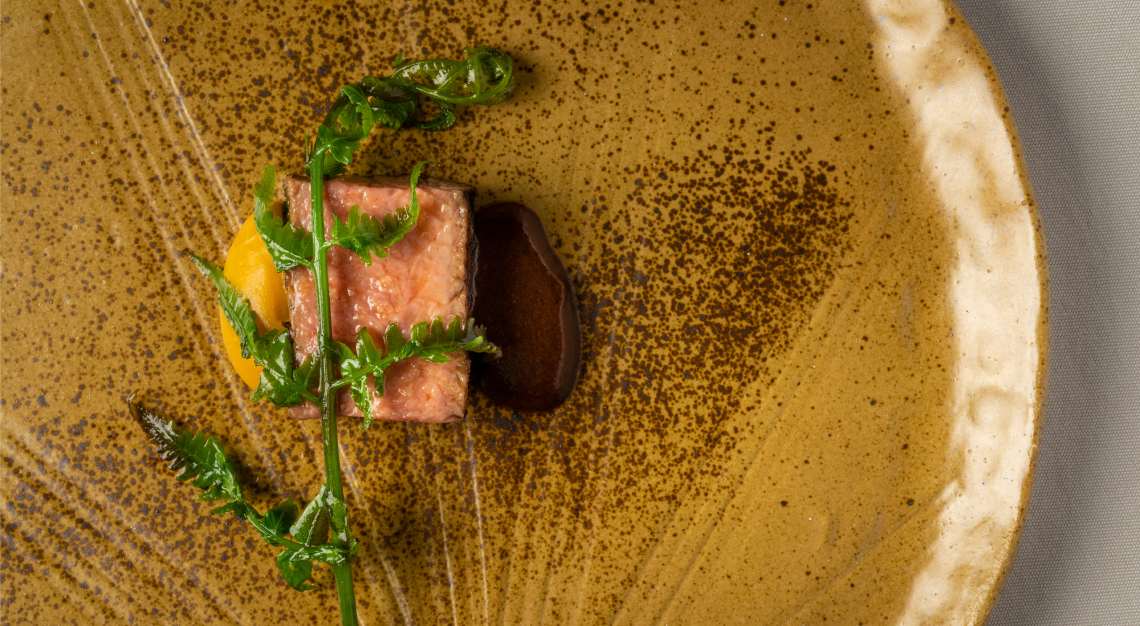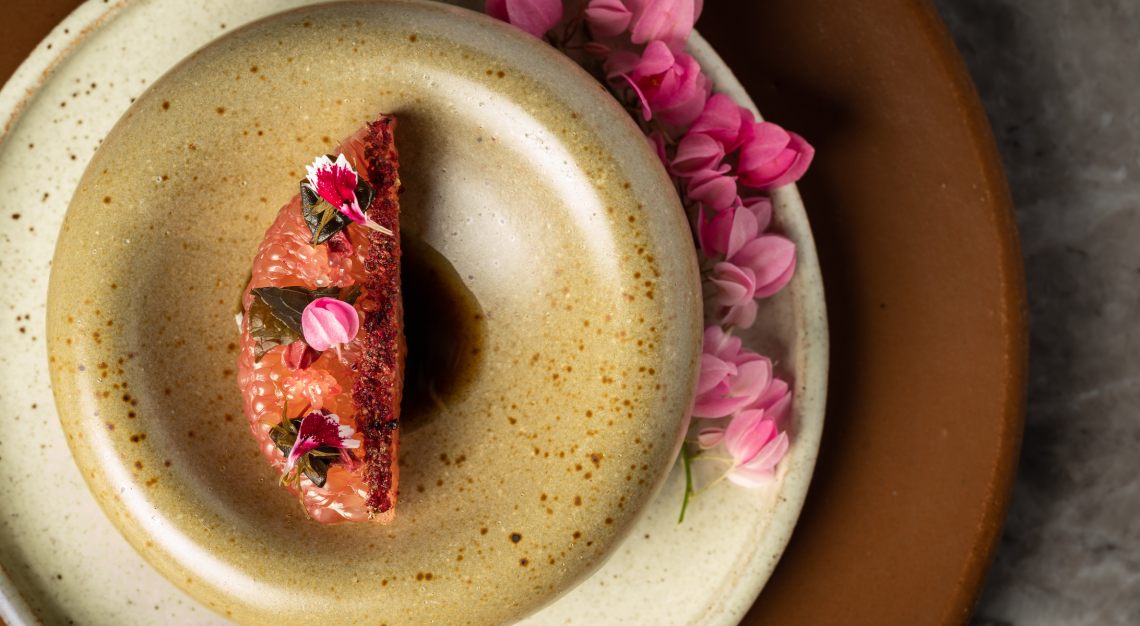 Nunes and his team select one ingredient in a dish that incorporates the element of fermentation, with a vision to elevate the rest of the flavours within the dish using that element.
"Our concept is definitely not a hardcore fermentation one, but rather one that is about discovery and exploration, while also showcasing amazing local ingredients," Nunes continues. "We started by literally creating a list of the known local ingredients that we have access to here on Phuket, and after a comprehensive shortlisting process, we delve deeper into how each ingredient might actually be used on the menu, as well as experimenting with fermentation techniques to enhance certain tastes. For example, our Wild Boar course has boar fermented in a paste of barley koji and black durian. The meat requires no salt, as the fermentation process already adds so much flavour." 
As for the most interesting and understated ingredient that Nunes works with? "All the ingredients we are working with are interesting for us. We put the same level of enthusiasm with an insect as we do with an expensive cut of beef or prized seafood. Every ingredient is a blank canvas for us, and that keeps us productive with infinite room for creativity. That's one of the reasons I love working with local producers and farmers, because we're never 100 per cent sure what we'll have access to next. Unlike working with bigger producers, where you usually have a fairly set supply of whatever you need, we're really adapting to work with what we have available on the island. It keeps things interesting."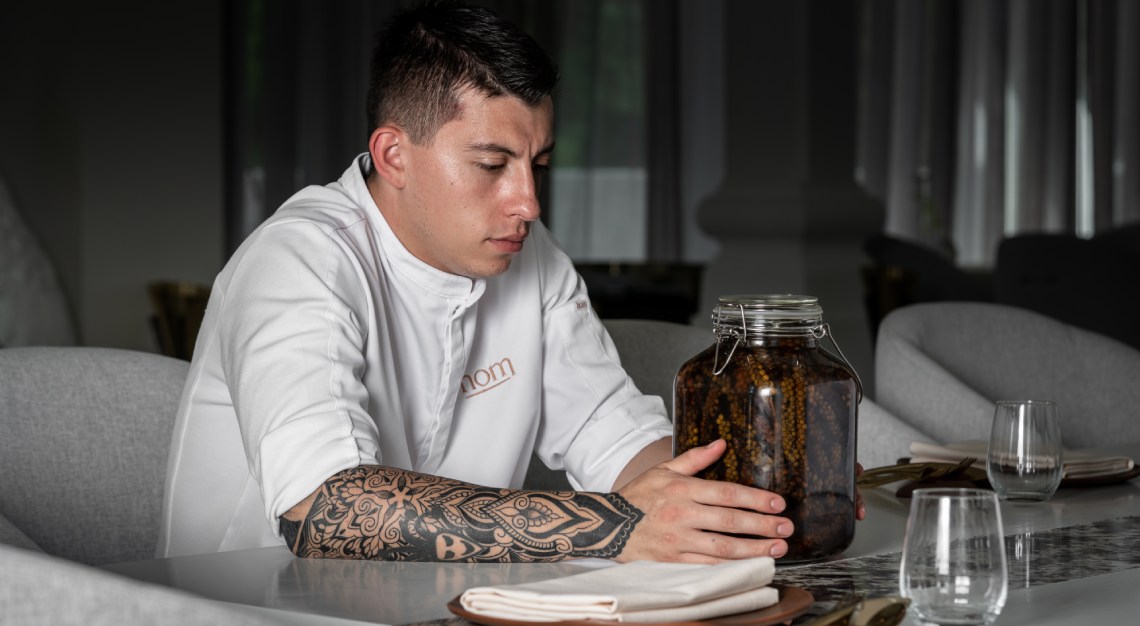 In-house resident zymologist and fermentation expert, Mateo Polanco, leads the intricate fermentation processes and techniques used across all dishes and beverages at Hom. Armed with a master's degree in creative cuisine from Basque Culinary Centre in Spain, the Colombia-born Polanco has long been fascinated by unique and imaginative approaches to food. At just 19 years of age, he embarked on his culinary career, working as a chef in between his studies. He was immediately enthralled by the ways in which he could alter the nuances of each flavour, quickly discovering that fermentation was an approach he'd like to explore further. A self-confessed science buff, Polanco's knowledge of fermentation deepened during his time at two-Michelin-starred Mugaritz in San Sebastián; and then further honed during stints at Boragó (the best restaurant in Chile, in 2022) and the renowned Máximo Bistrot in Mexico City.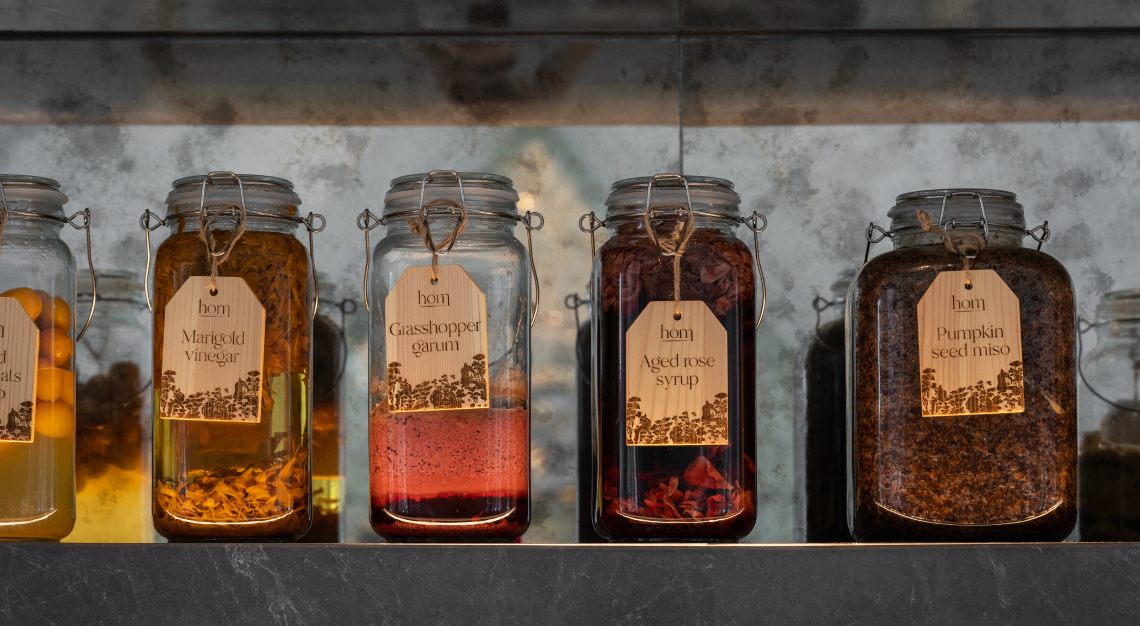 It's hard not to linger at the shelves brimming with jars of fermenting products at the bar when you enter Hom. Nunes attributes his time at the two Michelin-starred Ikoyi in London to truly having left a mark on him as a chef. "I was taught to question everything, from the ingredients I would use, what it meant to be seasonal and local, to my style of cooking. I remember my first day when Jeremy [Chan] told me to 'forget everything you know, we try to do things differently here'. Only now that I'm able to cook my own ideas do I understand that in order to create new reference points. To be truly original you have to block the audience; it's something that I'm still working on but I brought the lesson with me to Hom. Every day, we ask ourselves how we can present ingredients in their optimal state, in new and unexpected ways. It's all about continued discovery and the pursuit of perpetual improvement." 
In addition to hom's curated wine pairing (THB2,750) to complement the 10-course tasting menu (THB3,750), diners can also opt for Hom's in-house fermented fermentation-focused pairing (THB950), with the latter conceptualised by Polanco, which naturally complements the food seamlessly. 
"I really feel the next step for hom will be to work with universities in order to really explore more ingredients and determine what's edible and what isn't. I feel it is important in a country with so much lush vegetation and tropical rainforest, to perhaps even hire someone whose job is taking the ingredients we use to the next level of 'unknown-ness', someone whose main responsibility would be to travel the whole of Thailand just in search of the unknown. Dream job, I would say," concludes Nunes.
Hom Restaurant
Intercontinental Phuket Resort,
333, 333/3 Moo 3,
Kathu District,
Phuket 83150, Thailand
Tel: +66 76 629 956