We didn't think it would take this long. But Richard Mille finally introduces its first women's sports watch collection
Beauty or brawn? For far too long, watch brands have erred on the side of caution when it comes to making watches, picking one over the other while falling short on both. Perhaps independent marque Richard Mille has been pondering this for a while, too. After all, the 22-year-old brand had practically built its entire legacy on hyper-macho, testosterone-charged watches.
The worlds of Formula One racing, men's tennis and professional cycling are its playgrounds. And alpha males at the top of their game, like sprinter Yohan Blake, golfer Bubba Watson, and musician Pharrell Williams, are its ambassadors. Maybe this is why it has taken Richard Mille 22 years to roll out its first sports watch for women. Clearly, it isn't an easy thing to get right.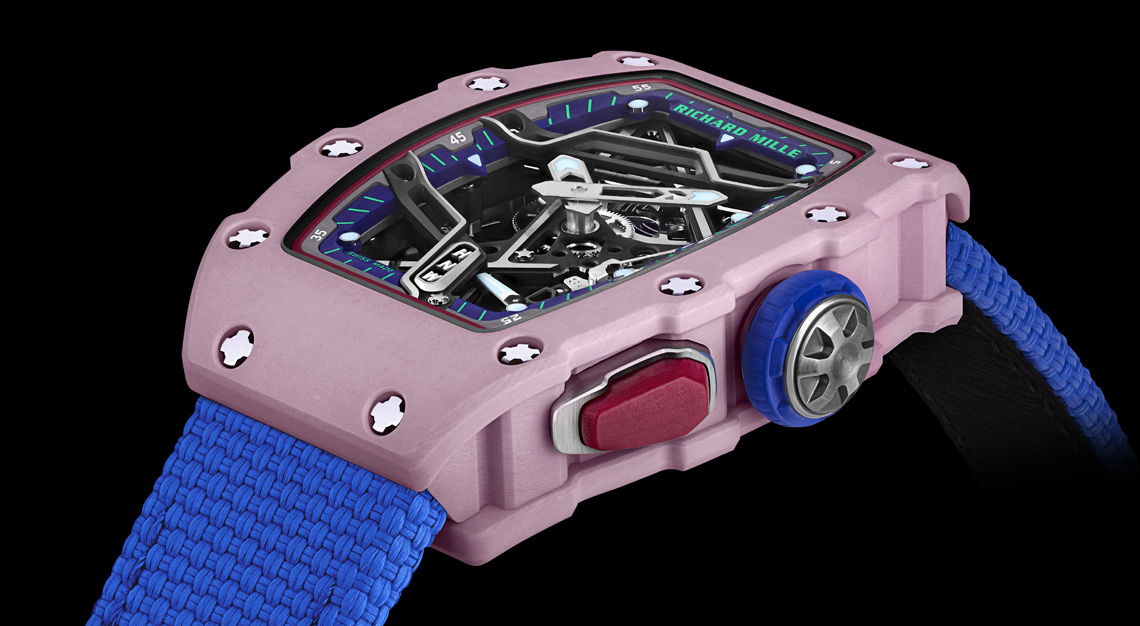 But better late than never. Even more impressively, the RM 07-04 seems to have hit a sweet spot. Cheerfully clad in cream white, mauve, salmon pink, green or dark blue, the watches are undoubtedly pretty. Yet, they are also Richard Mille thoroughbreds. Like the men's models, the six RM 07-04 watches, while unequivocally feminine, are also designed to enamour technical watch geeks.
Sure, the watches' striking colours are what you'd come for. But the stuff that makes you stay—the avant-garde mechanism, the no-nonsense performance, the brazen athleticism—comes out of the classic Richard Mille playbook.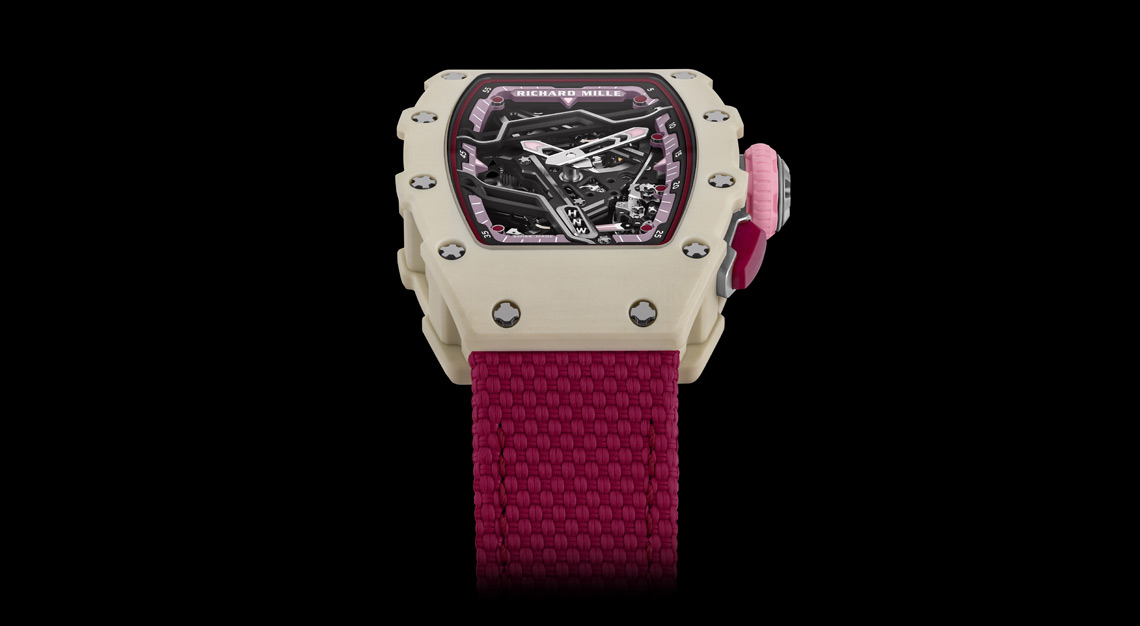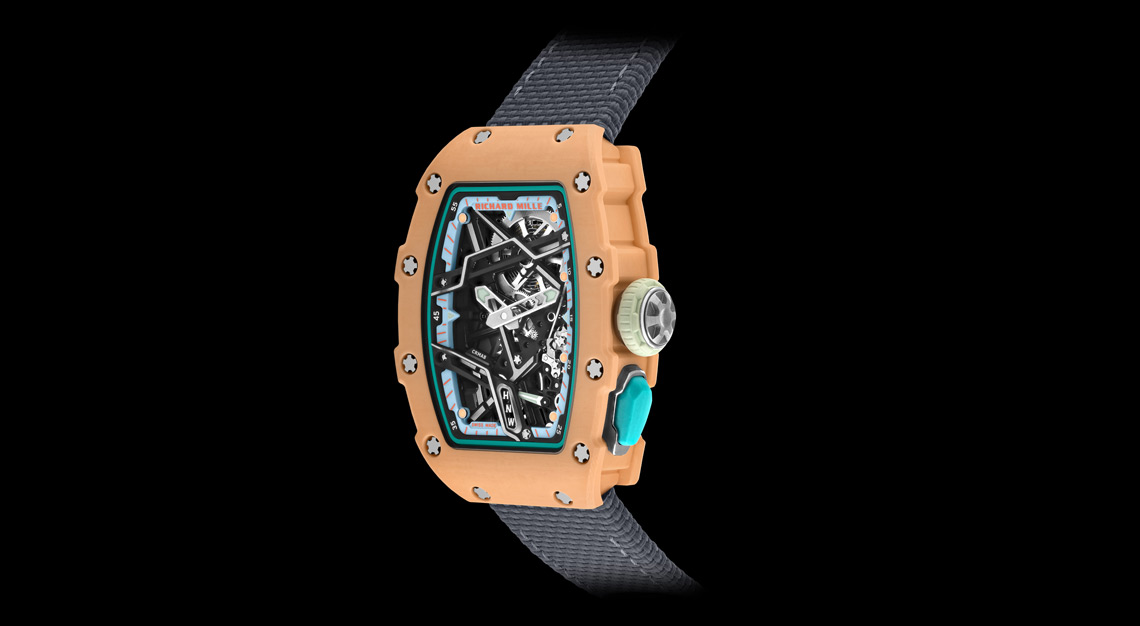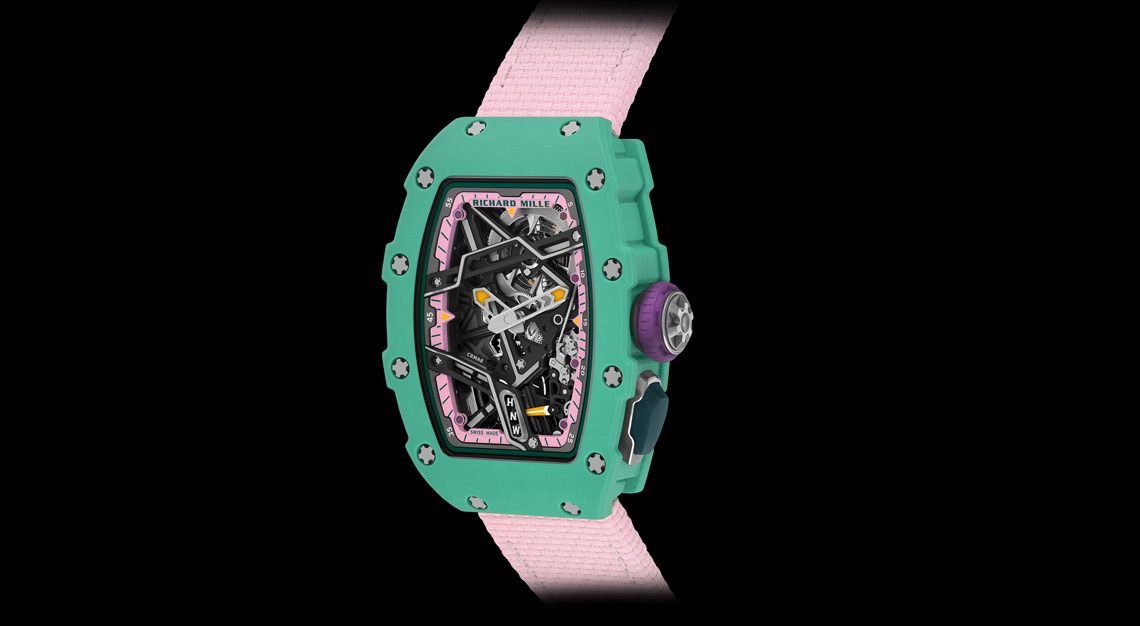 Each RM 07-04 weighs just 36 grams, strap included. It feels literally like nothing on the wrist. And naturally, one'd wonder why—and how.
The watch's entire automatic movement is skeletonised to shave off the weight. Meaning, all unnecessary bits of metal on the plates and bridges are removed. The case is made of Quartz TPT or Carbon TPT, carbon-based materials known to be robust and lightweight. Even so, this watch is no flimsy wallflower—it can withstand up to 5,000 G's of acceleration. (For context, normal humans cannot survive more than nine G's.)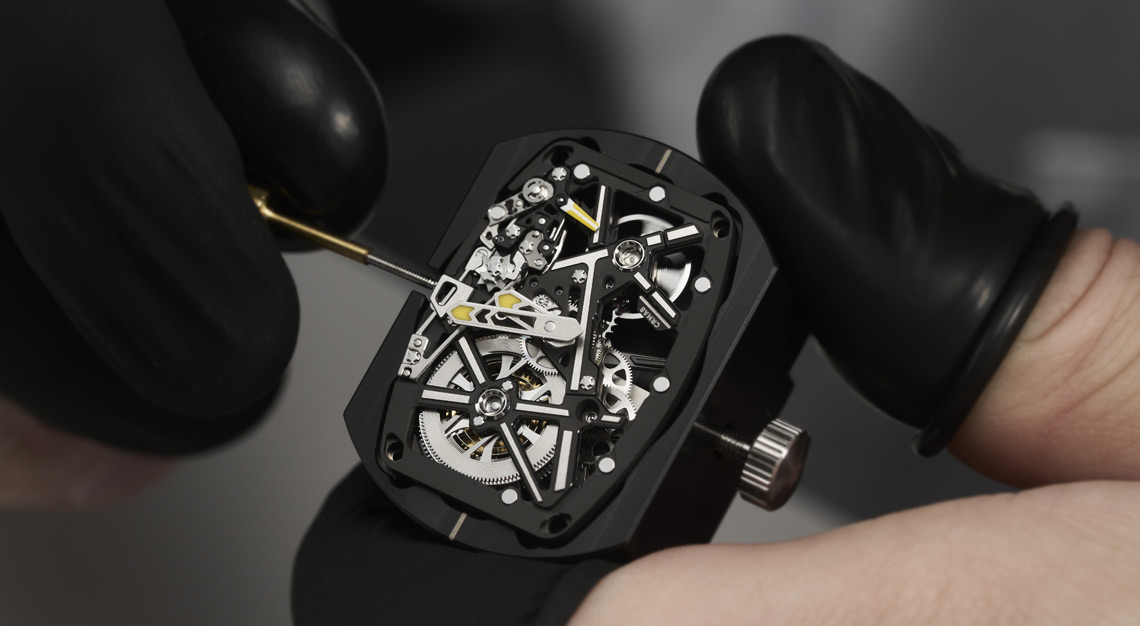 Besides being ultra-lightweight and shock-resistant, the automatic movement is also very compact and practical. And, in a nod to Richard Mille's Formula One inspirations, it features a function selector that allows you to wind and set the watch safely.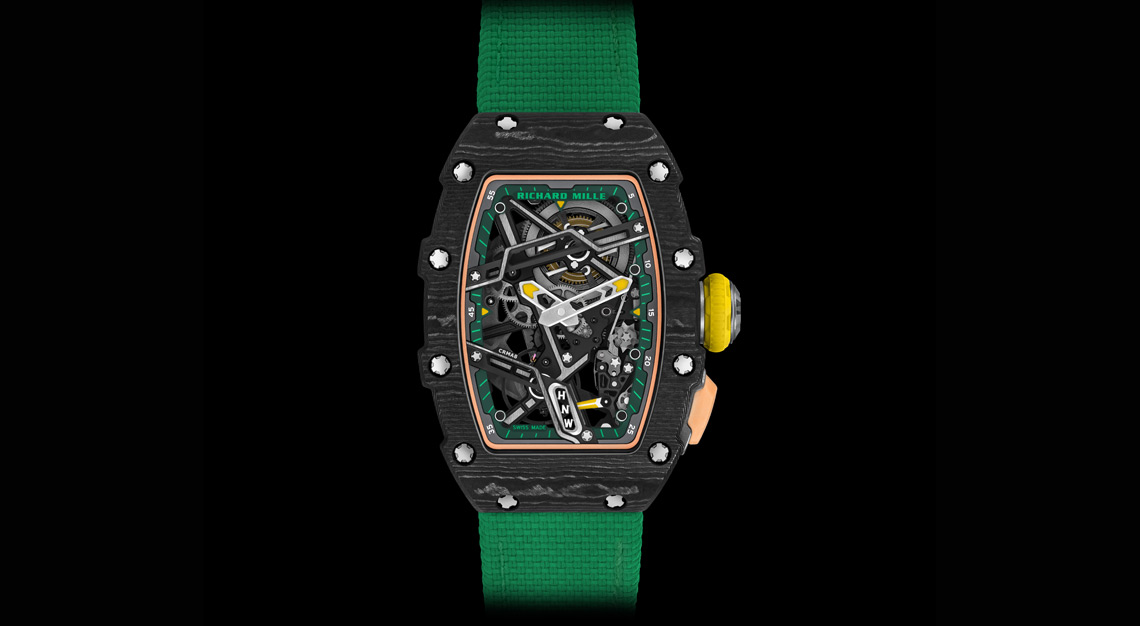 Cécile Guenat, Richard Mille's creative and development director, explains that her team eschewed a "minimalist approach" to display the watch's complexities in their full glory. Purportedly taking three years to develop, the movement's time in the spotlight is well-earned.
"Offering a women's skeleton sports watch is a gamble that few have dared to take," she adds. Well, we won't be betting against the RM 07-04 taking off.