Most impressively, the electric hypercar sprinted from zero to 400 km/hr in under 30 seconds
The 412 km/hr Rimac Nevera has already cemented itself as the world's fastest production EV, but it's not finished making history yet. 
The lightning-fast hypercar set 23 acceleration and braking records at Germany's Automotive Testing Papenburg (ATP) facility in April, according to results shared by the Croatian marque on Wednesday. 
Most notably, the hypercar soared from a standstill to 400 km/hr in just 29.93 seconds, which is 1.5 seconds faster than the previous record set by the Koenigsegg Regera. As founder Mate Rimac points out, 29.93 seconds is also less time than it took the McLaren F1 to get to 349 km/hr. 
"And not only that, but it can do it again and again, breaking every other performance record in the process," Rimac adds. "If you had a Nevera and access to a track, you could do it too."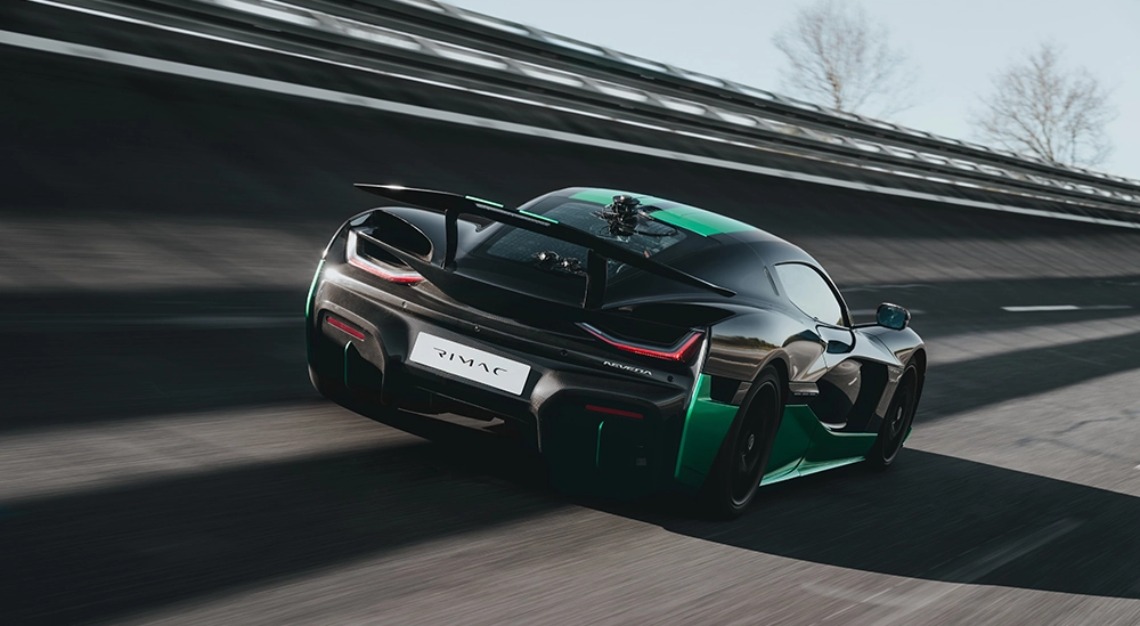 In addition, the Nevera sprinted from zero to 96 km/hr in only 1.74 seconds. It hit 160 km/hr in 3.21 seconds and 321 km/hr in 10.86 seconds. It also completed a standing quarter-mile in 8.25 seconds and a half-mile drag in 12.83 seconds. 
More impressive still, the street-legal land missile set all 23 performance benchmarks in a single day, which is a record in and of itself. It's worthwhile pointing out that all of the data was independently verified by Racelogic and instrumentation provider Dewesoft, too.  
Tipping the scales at 2,150 kg, the Nevera is equipped with an electric motor on each of the four wheels that can collectively churn out 1,914 hp. The aerodynamic ride is delivered with an electronically limited top speed of 352 km/hr, but owners will reportedly have opportunities to go over that at special events with Rimac. The Nevera also sports a 120 kWh battery pack that gives the two-door a range of approximately 547 km. 
The kicker? The Nevera costs US$2.5 million and will be limited to 150 examples. Hey, nobody said record-setters come easy or cheap. 
This article was first published on Robb Report USA