Island scene
The most exclusive of Thailand's islands, Koh Samui with its wavy coastline of sandy beaches draws well-heeled travellers from around the world. The island's latest luxury opening is The Ritz-Carlton, Koh Samui, situated on a sprawling 58 acres of an alcove reaching from coastline to cliff on the north-eastern part of the island.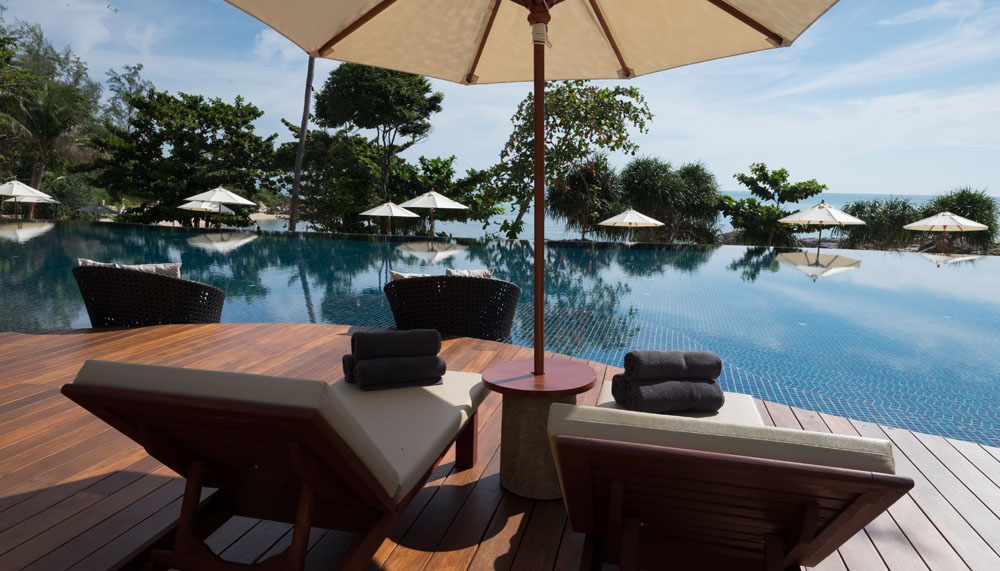 After a chilled and refreshing butterfly pea and ginger drink, guests complete check-in formalities at the Arrival Pavilion, a picturesque location with shimmering ponds that reflect the clouds and the ocean. Luxuriously appointed accommodations comprise 102 Ocean View Suites; 12 two-bedroom Ocean View Suites; 37 Ocean View Pool Villas; 23 Ultimate Pool Villas, and the Villa Kasara. Room amenities include high-definition LCD televisions with a wide range of satellite channels; complimentary Internet access, a powered safe; as well as tea and coffee making facilities.
At breakfast, guests converge at Shook!, the open-air restaurant, which doubles as the resort's social heart, serving a delicious daily buffet breakfast. It is also one of the resort's dinner venues. The menu is a thoughtful mix of international dishes including pillow-soft burrata entrees; just-seared salmon; and stellar Japanese-style cheesecake.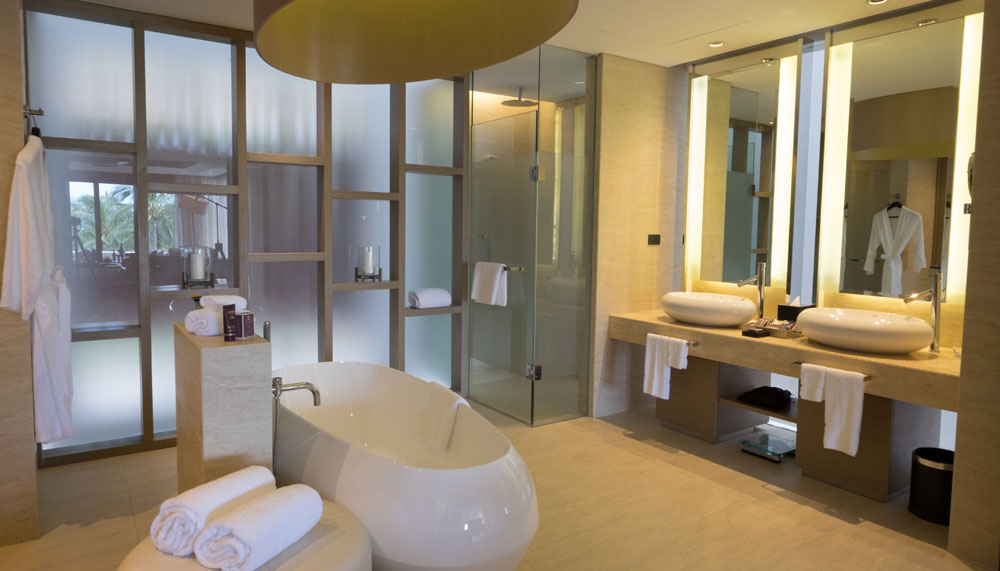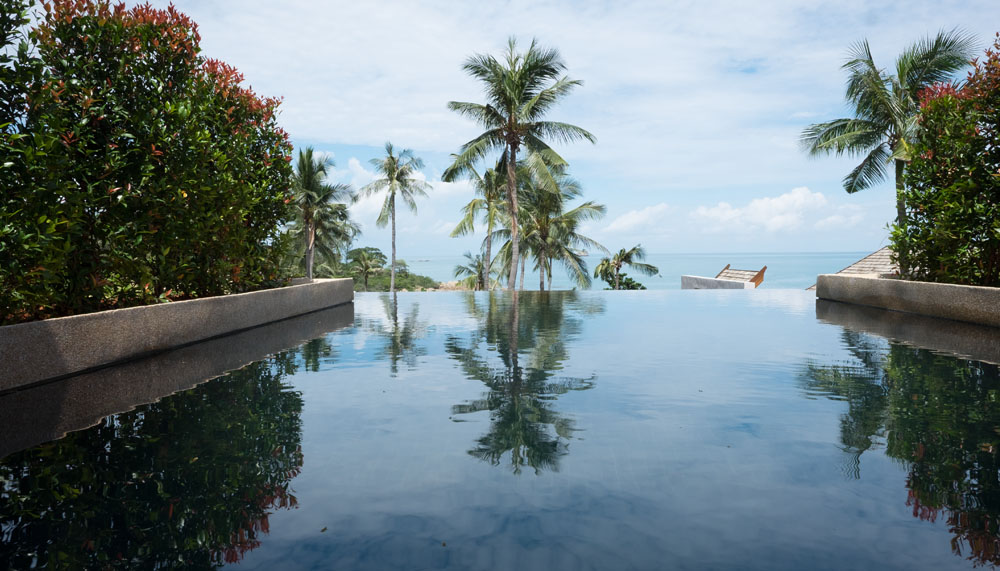 At the Spa Village Koh Samui, sign up for the Tok Sen massage, a treatment derived from the ancient Kingdom of Lanna. Its main premise is the tapping the body's meridian pathways using a specially blessed mallet honed from wood of a tamarind tree. The repetitive tapping sound induces a sense of relaxation while the continuous rhythm dislodges blockages stored in the body, releasing tension in the muscles, and encouraging the development of a healthier mind and body. Post-treatment, take time out to enjoy the meditative pool views at the outdoor relaxation sala with a cup of warm ginger tea.
During the day, if the pool option appeals, the outdoor restaurant Sea Salt is just the place to grab a salad or a tom yum goong pizza, while at pool bar and cevicheria Tides, the friendly bartenders are experts on delicious cocktails served in ceramic Tiki tumblers and citrus-cured seafood dishes that match the tropical vibe.