In our latest column, we take you around cities that make for great stopovers. Luxury hotel designer Bill Bensley takes us to his favourite haunts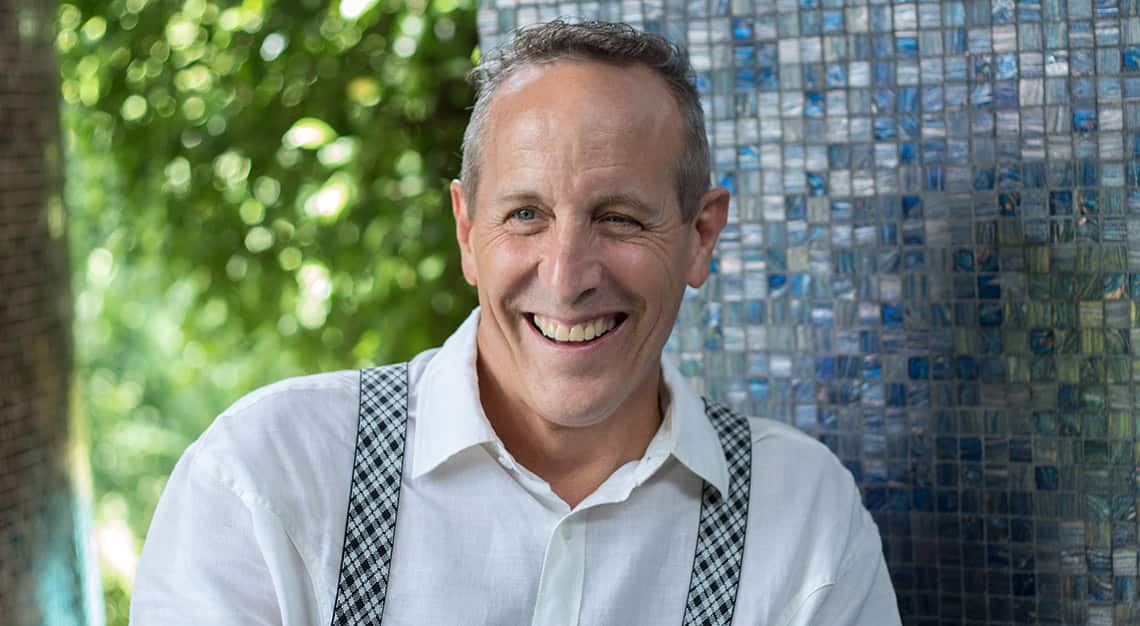 I've called Bangkok home for the past 30 years. At first sight, it's an endlessly busy city with seemingly endless traffic jams. But peel back the layers you'll discover that Bangkok offers so much more. You can find anything here: the best Japanese food out of Japan, fabulous antiques and mysterious speakeasies, to its Thai street food and awe inspiring architecture – all muddled up in a mess of telephone wires.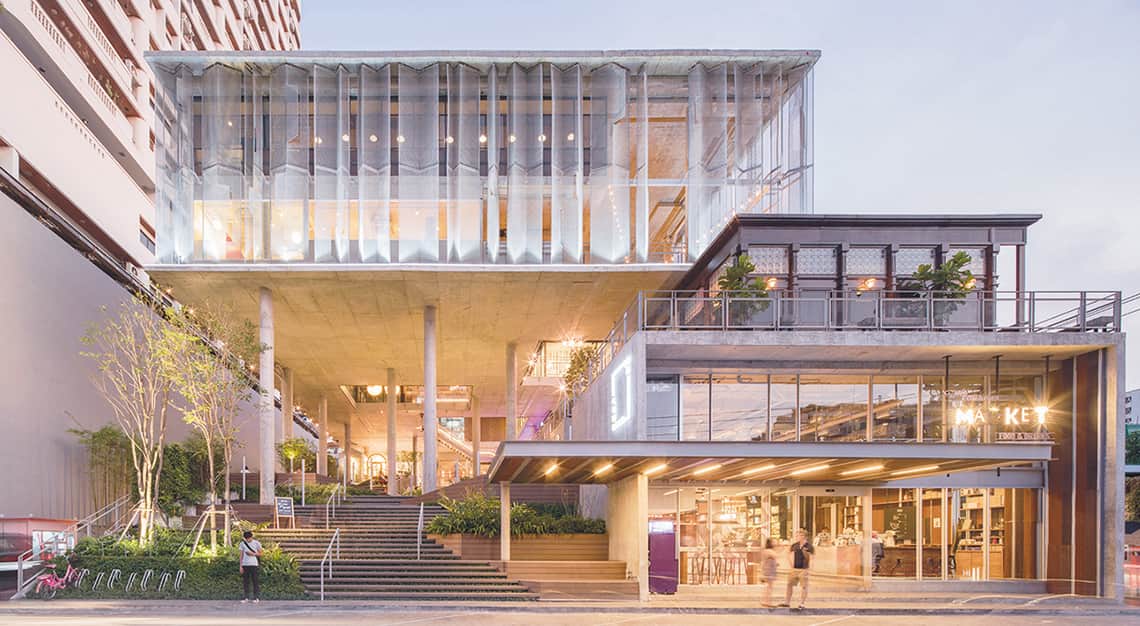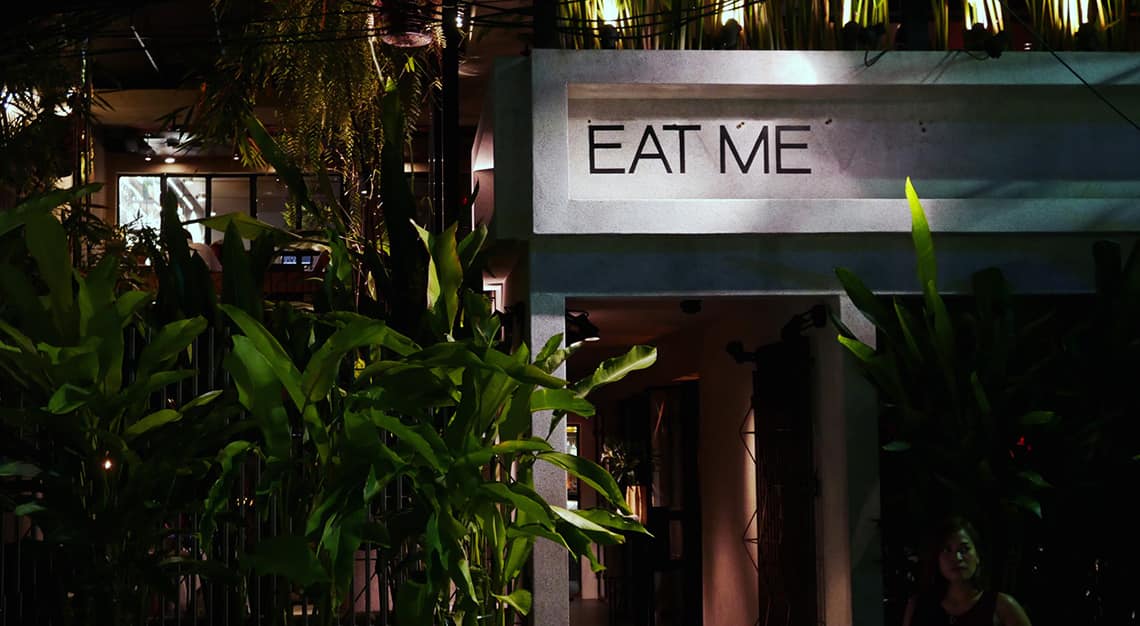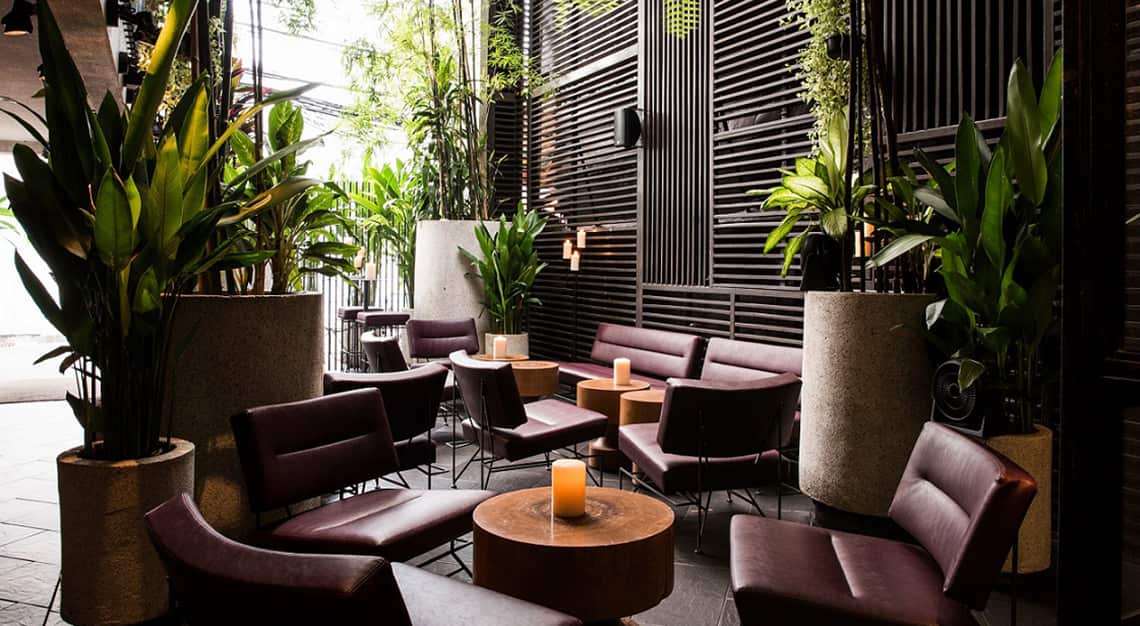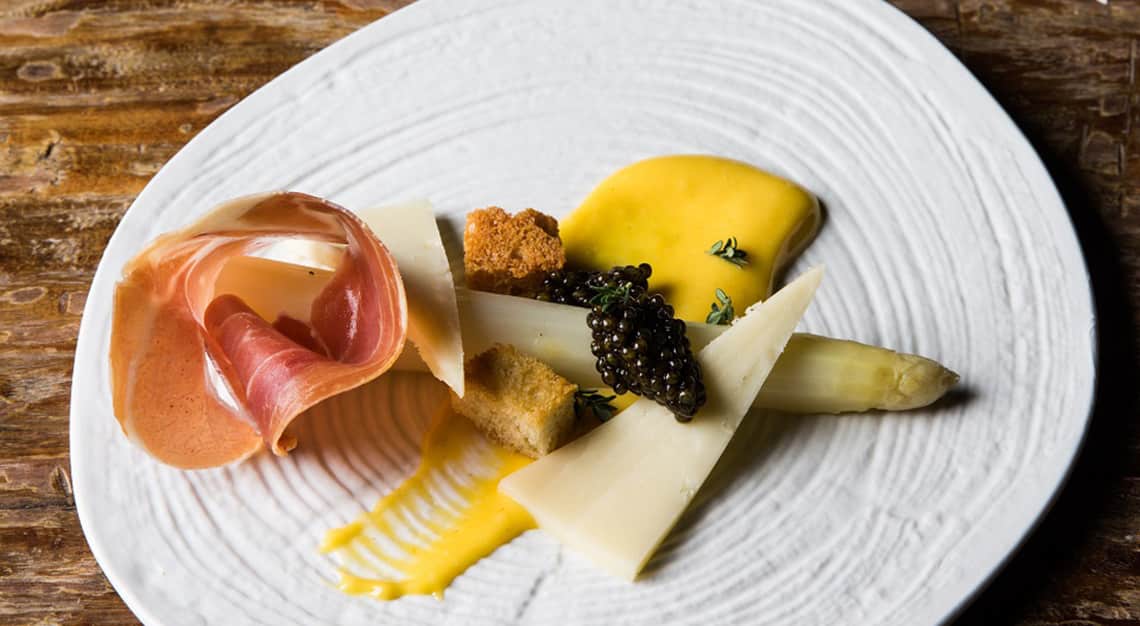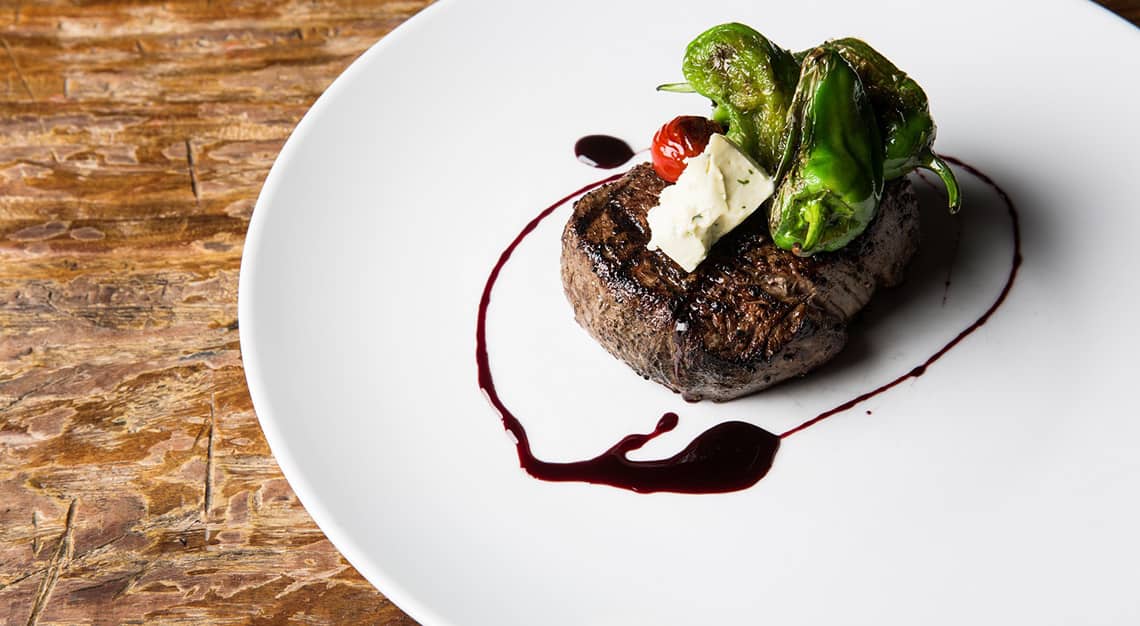 Sip and Savour
Sukhumvit 55 (Thong Lor) is where you'll find fantastic Thai and international cuisines, including an astounding number of Japanese restaurants that serve superb ramen. Baan Ice on Soi 5 serves authentic Southern Thai food while The Commons on Soi 17 is a great spot for dinner and drinks. For a classy night out, head to Eat Me Restaurant in Silom. My partner and I visit fairly regularly. I especially enjoy the Sticky Date Pudding.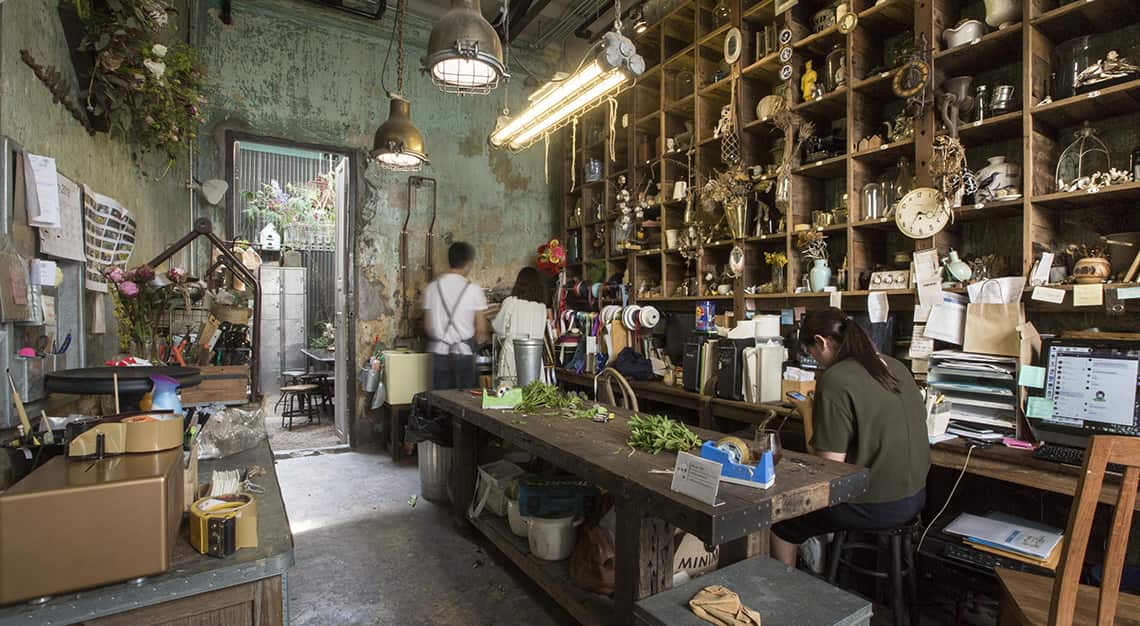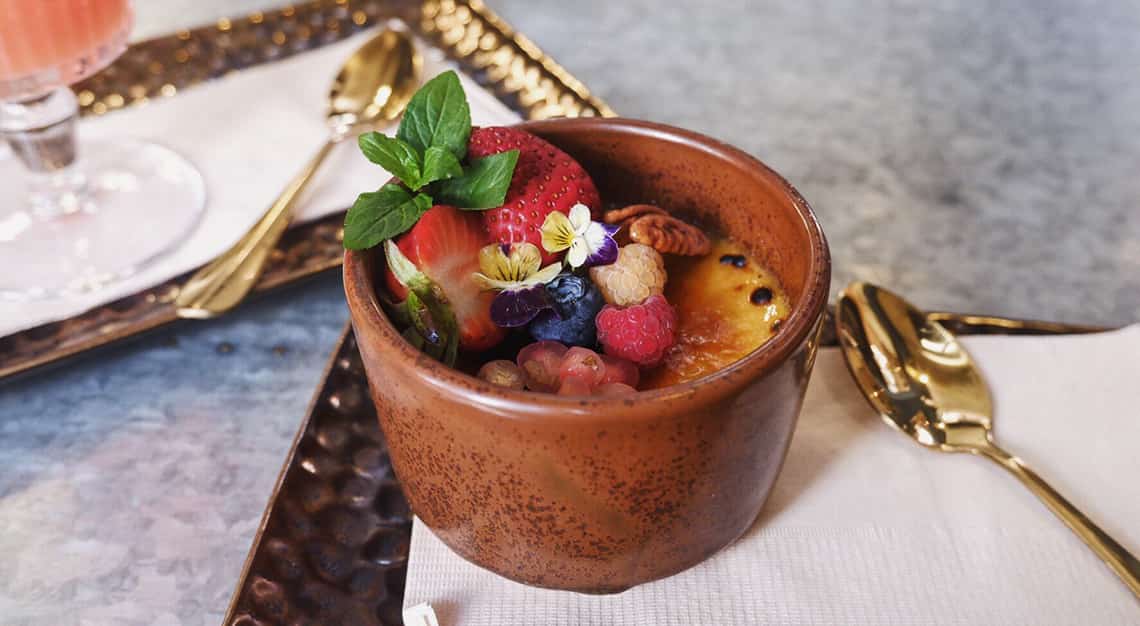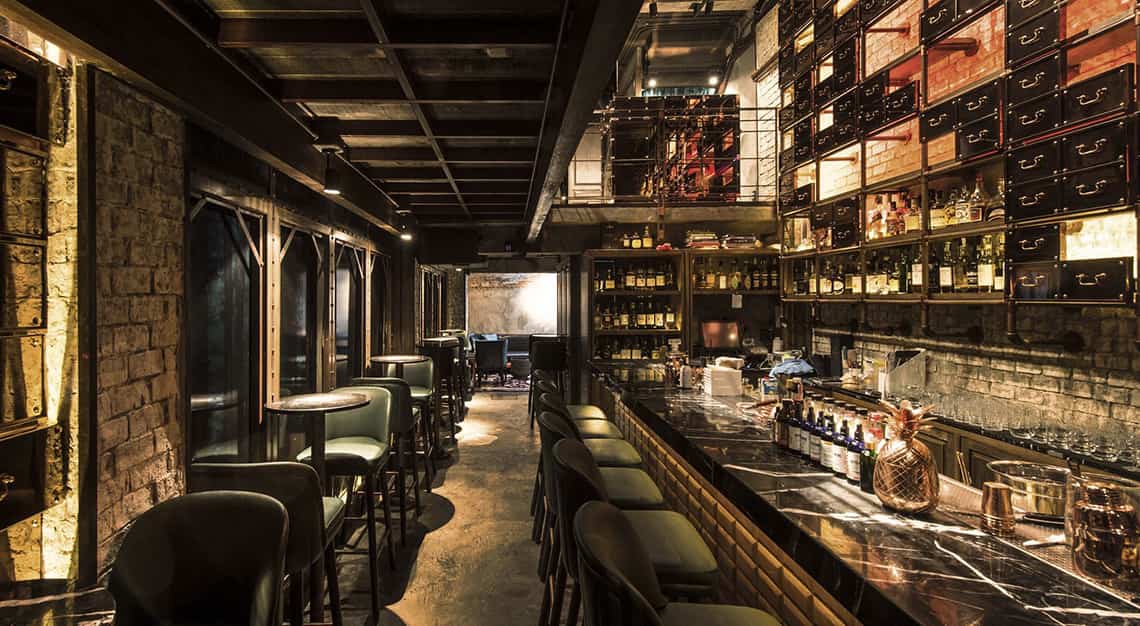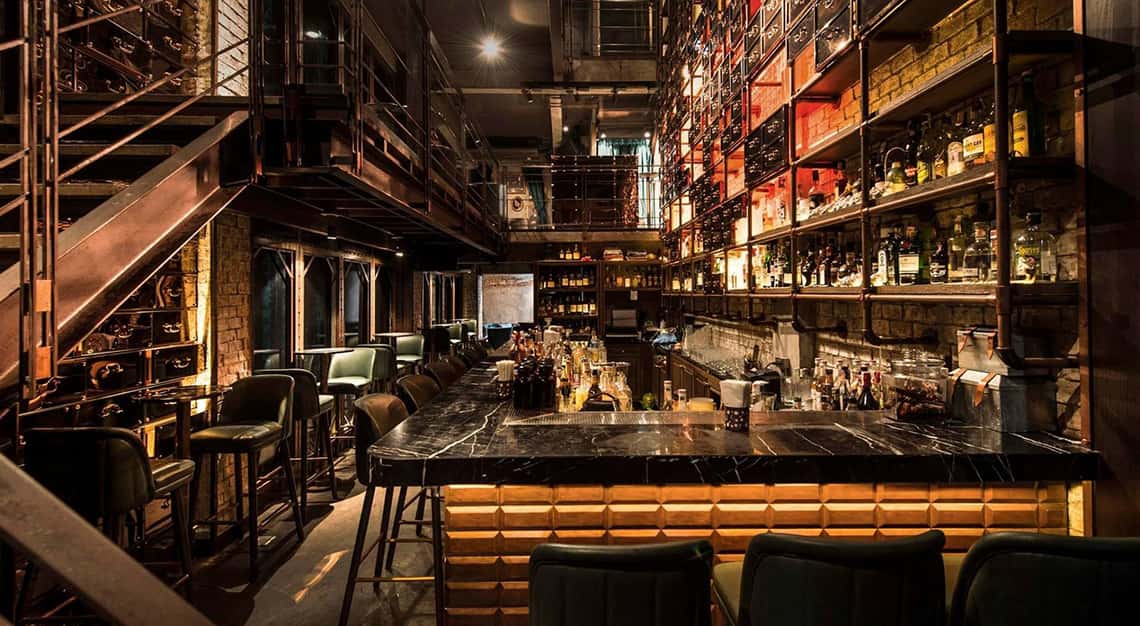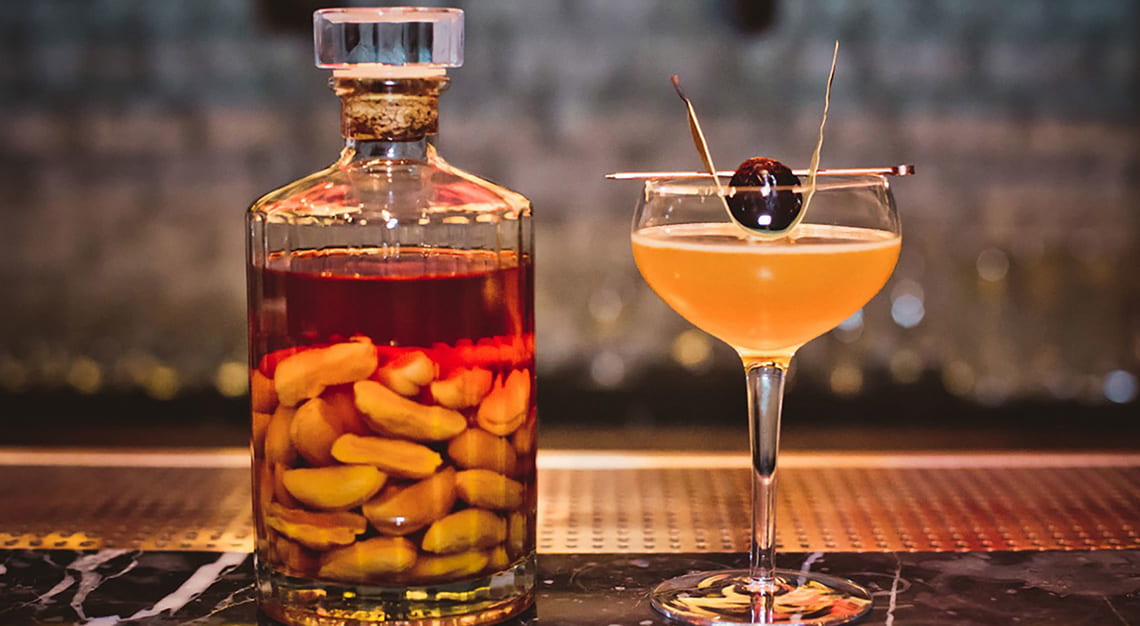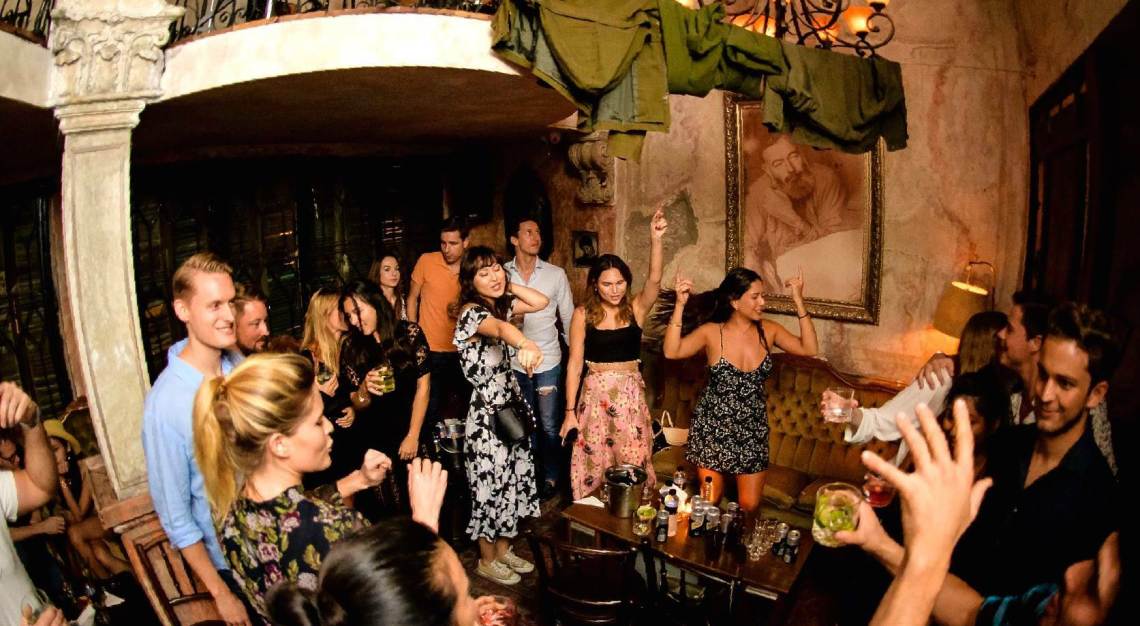 Prom Pap Street off Yaowarat Road is home to some of the best bars known only to those who search for them. Wallflowers Café, and Tep Bar are my favourites. Watchara Warodom, the mixologist at Tep, comes up with creative cocktails such as Songkran, a mojito-like drink that uses ya dong, a Thai liquor that's infused with local medicinal herbs. Sukhumvit is also littered with speakeasies, such as Rabbit Hole and Havana Social, which you have to enter via a phone booth before being ushered in and handed a Panama hat.
If you fancy a dance, Sing Sing Theatre has you covered, plus the interiors are out of this world. There's also The Stranger Bar in Silom. Get there early to secure seats and try some whimsically named shots. The performances and drag queens are phenomenal, its headliner Angele Anang won the second season of Drag Race, the Thai spinoff of RuPaul's Drag Race.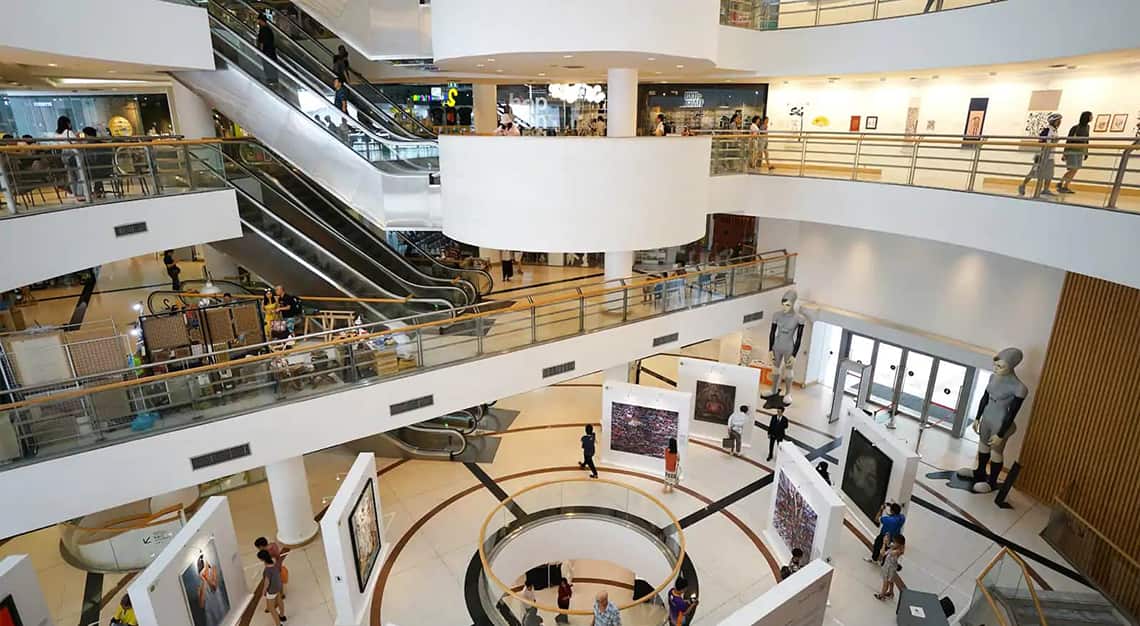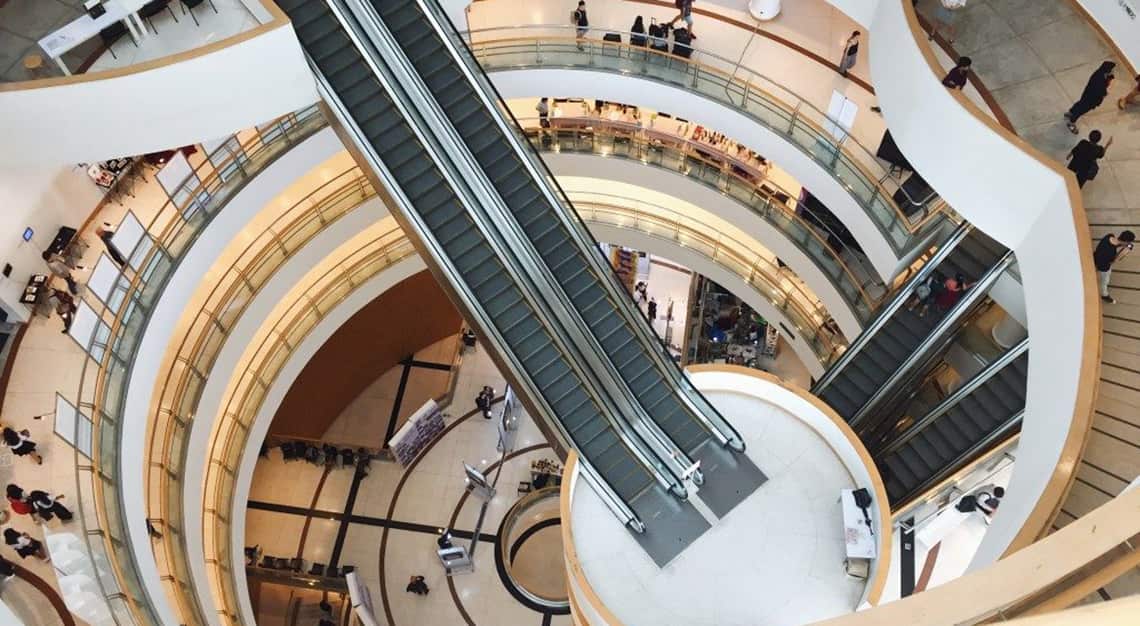 Sights and Sounds
I never cease to be inspired by Thailand's vernacular architecture, and prefer lesser-known temples like Wat Ratchanatdaram, Wat Prayoonwongsawat and Wat Saket, which is perched on a little hill above Chinatown and covered in gold leaf.
The Bangkok General Post Office – a bastion of Art Deco and International Style architecture built in the '40s – has also been revived as the Thailand Creative and Design Centre. Its exhibitions are fantastic, rivalled only by neighbouring warehouses that were converted to host some of Bangkok's coolest designers and artists, such as Warehouse 30. Another great gallery is the Bangkok Art & Culture Centre in the city centre.
You should also take a ferry upstream to Lhong 1919. This mid-19th century Sino-Siamese port on the riverbank melds past and present with the traditional Chinese temple sitting beside modern arts and crafts shops and galleries. Another fun spot is the newly renovated National Museum, which presents a beautiful collection of Chinese artefacts, including some of the terracotta warrior army. The Museum of Digital Art, MODA also has some spectacular virtual reality and multimedia exhibitions.
Central Embassy may look like any other mall in the city, but head to the top floor, where Open House is located. The space is home to a fantastic library ­–­ complete with a gorgeous hand painted ceiling – as well as a curio collection of design objects, cool artefacts and the odd restaurant.
Shop
A popular saying at the Bensley office is: 'Buy First Think Later'. This is often in action in the antiques section of Chatuchak Weekend Market. The decorative section at the back of the main market is less popular with tourists and holds some real gems.
Look out for a big red building across the road from the main Chatuchak Market, called Dindayal City Mall. It is home to some of the quirkiest antiques, many of which end up in my warehouse, awaiting a new home in one of our projects. Just around the corner, you will find The Camp, a vintage market. Pompano Cafe is also full of upcycled finds.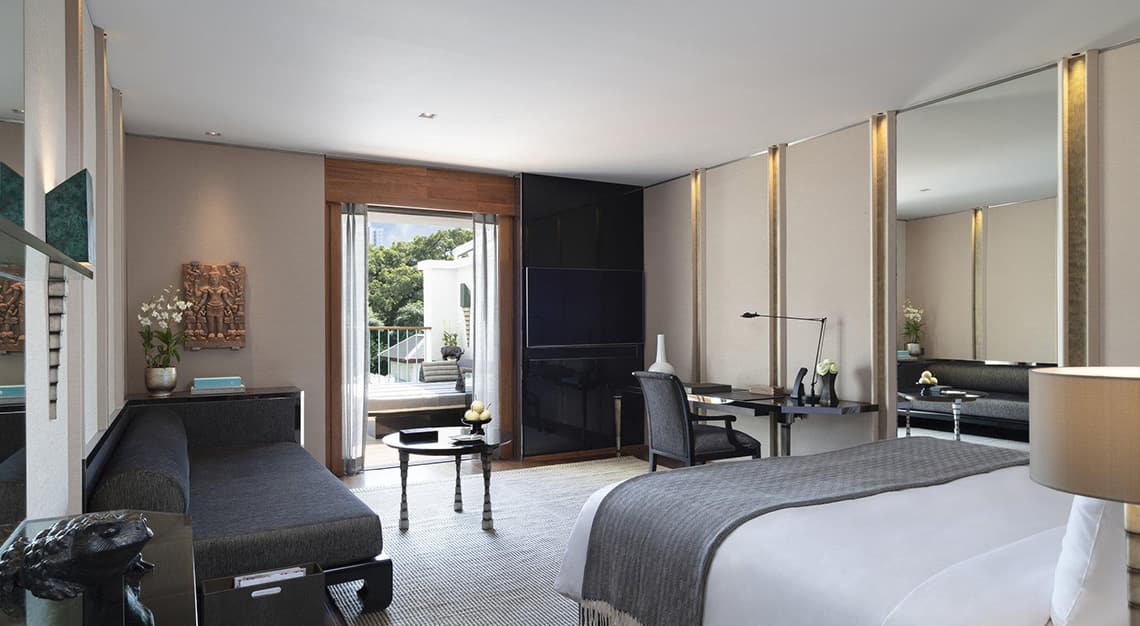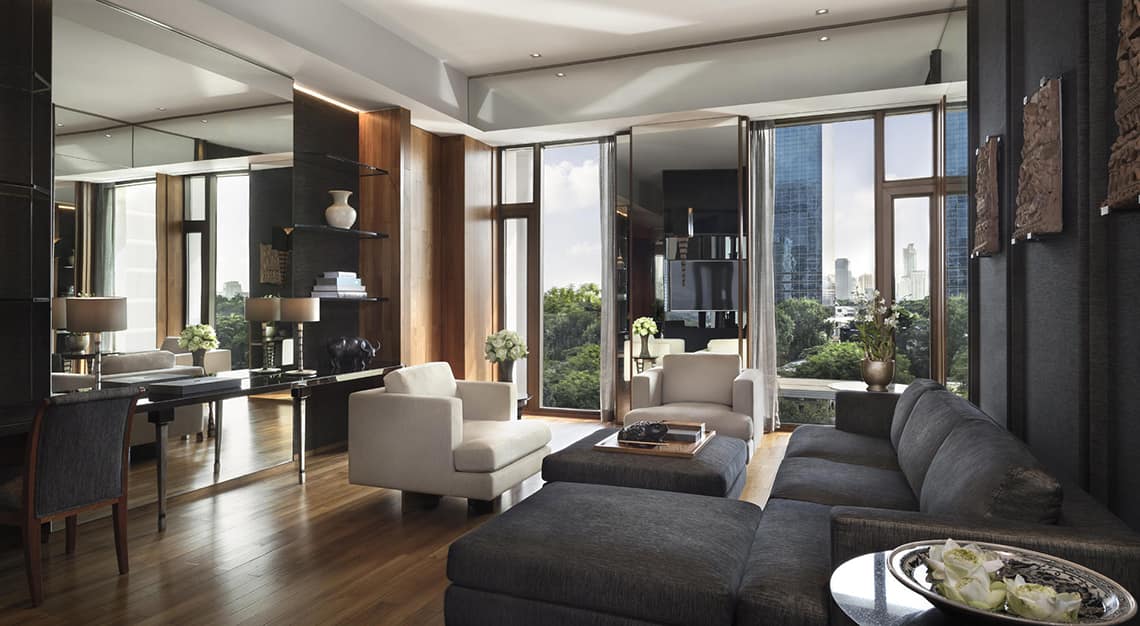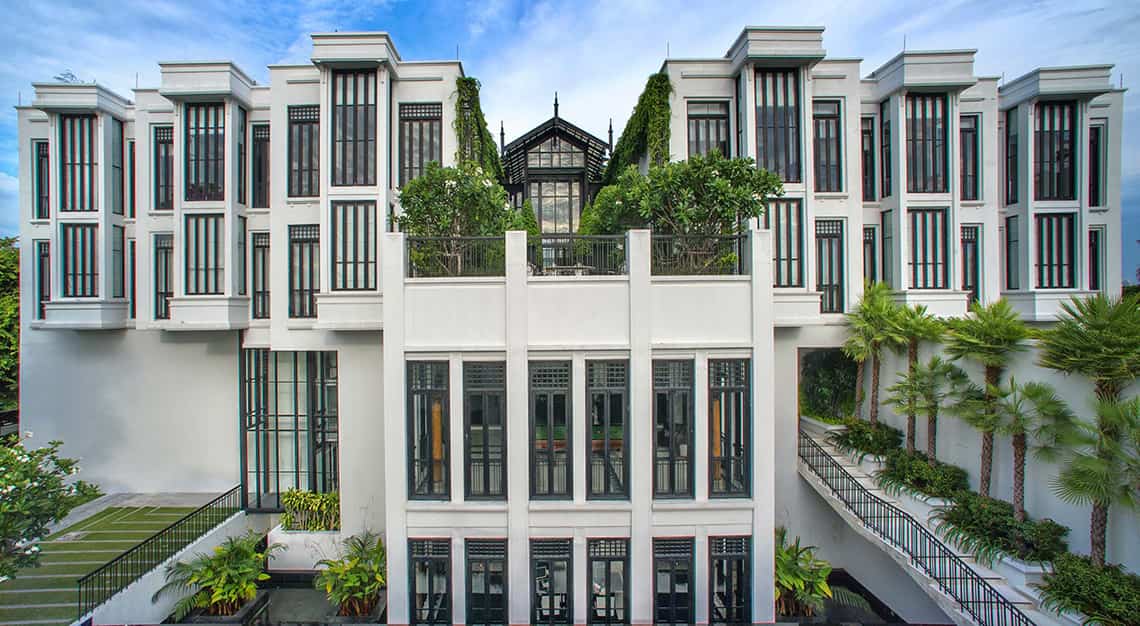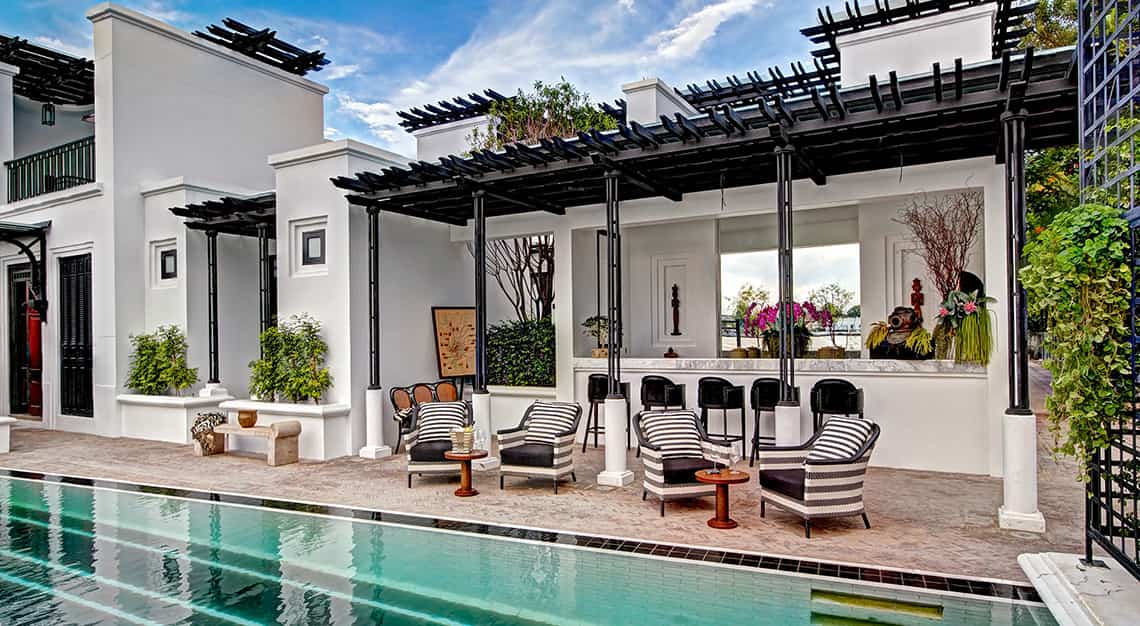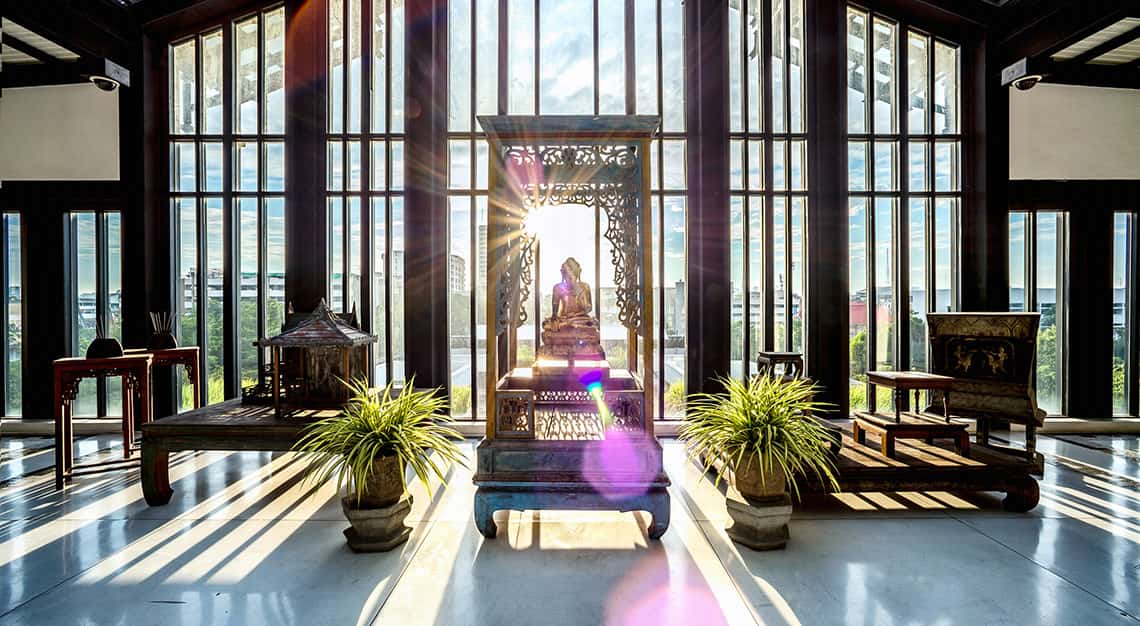 Sleep
Ariyasom Villa on Sukhumvit Soi 1 is a boutique hotel, nestled in lush gardens beside a klong (Thai for canal). It used to be the family home of Khun Phra Charoen Visawakun, a local billionaire who's also known as the father of Thai engineers. Another boutique hotel with history is Bangkok Publishing Residence. This used to be a publisher's family home, and the birthplace of Bangkok Weekly Magazine. Other favourites include Garden Suite at the recently renovated The Sukhothai Bangkok and The Siam Hotel, which is one of my most cherished projects to date.
At the airport
Airports and airplanes are not places I like to linger at, although they are excellent for people watching. I travel with a huge sketchbook, brushes, watercolour block, and about 30 different kinds of pens and pencils. I paint and sketch anything and everything, from fabrics and floors to airline stewardesses.
Click here to view more Robb Stopovers
Note: Bill Bensley has designed Capella Ubud, Capella Sanya, Shinta Mani Wild-Bensley Collection, Shinta Mani Angkor Bensley Collection, JW Marriott Phu Quoc Emerald Bay Resort and Spa and Four Seasons Hotel Jakarta among many others.