The Lamborghini Urus is large, and very much in charge
The notion of a Lamborghini SUV is not as ludicrous as you might be initially inclined to believe. Its latest jacked-up model, the Urus, is not the stable of the raging bull's first SUV — that honour belongs to the LM002, which made its debut all the way back in 1986 equipped with the 5.2-litre V12 from the Countach.
Fast forward three decades and we have the Lamborghini Urus. While it's every bit as big and brash as its ancestor, the Urus is a far cry from the LM002. It's built not on crude truck underpinnings as its predecessor was, but on a cutting-edge platform that features light, yet stiff materials such as aluminium and high-strength steel.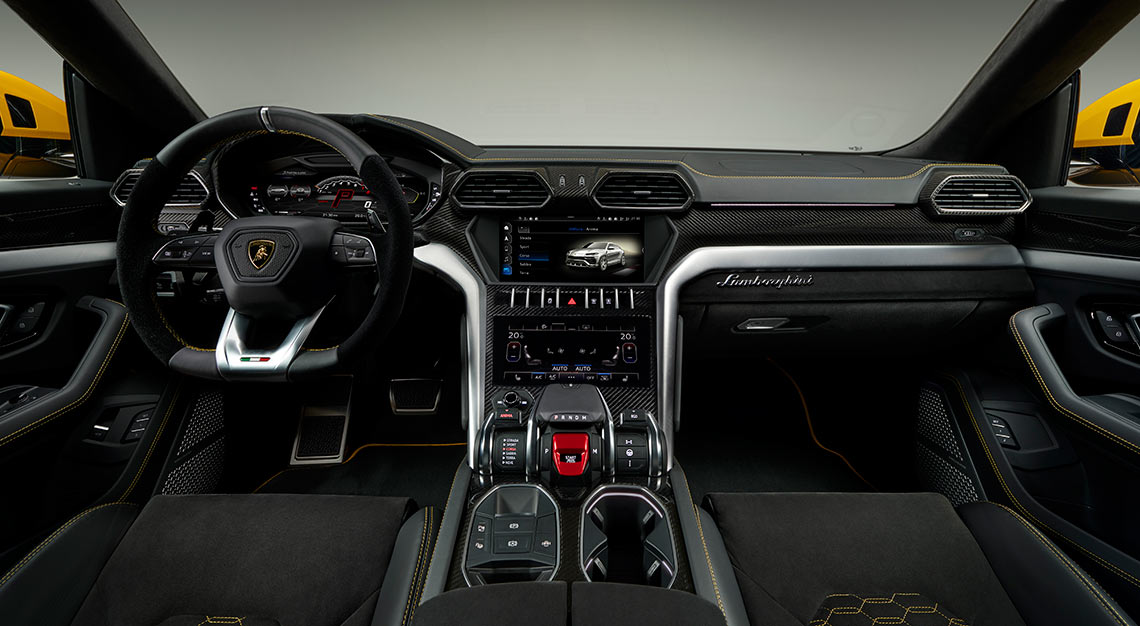 And yet, the Lamborghini Urus can more than match its forebear's capability off-road. Its all-wheel-drive system has selectable modes that include snow and sand to maximise traction and agility no matter how rough the road gets.
Even on tarmac, the Lamborghini Urus is a force to be reckoned with. In addition to the off-road modes detailed above, the Urus, like any other Lamborghini model has a Corsa (race) mode that optimises the all-wheel-drive, stability control and all-wheel-steering systems for maximum attack on twisty roads or the race track.
Only fitting, since its 4-litre twin-turbo V8 develops 650hp, 850Nm and will hit a top speed of 305km/h. Further evidence of its formidable, supercar-rivaling performance can be seen in its 0-200km/h time of just 12.8 seconds.
Car Specifications
Engine: 3,996cc, 32-valves, V8, turbocharged
Power:​ 650hp at 6,000rpm
Torque: 850Nm at 2,250-4,500rpm
0-100km/hr: 3.6 seconds
Top Speed: 305km/hr
Transmission: Eight-speed automatic
Fuel Consumption: 16.7L/100km
Click here to view all participating cars and their specifications.