Dark Charm
There are very few, if any at all, who will disagree with the notion that Rolls-Royce Motor Cars is synonymous with the very best the automotive world has to offer. Painstaking attention to detail and quality is a given – only the best metals, woods and leathers go into the construction of a Rolls-Royce car. While Rolls-Royce has always appealed to those with more classical aesthetic sensibilities and life in the chauffeur-driven lane, all that is about to change with the Rolls-Royce Black Badge.
A collection reserved for driver-oriented cars Rolls-Royce makes (namely, Ghost and Wraith), models adorned with the eponymous Black Badge are made for, in the words of Rolls-Royce CEO, Torsten Muller-Otvos, "young, driven, self-made people".
Suffice it to say, black is the order of the day. Eleanor, the Spirit of Ecstasy takes on a tinted chrome finish. The finish is further mirrored on other elements such as the Pantheon grille's frame and exhaust pipes.
Adding to the edgy, sporty vibe are 21-inch carbon fibre-and-aluminium wheels. The result of a four-year development process, the wheels are unique to Rolls-Royce Black Badge cars.
More carbon fibre and aluminium can be seen in the panelling of Rolls-Royce Black Badge cars. Threads of aircraft-grade aluminium is bonded to carbon fibre, then polished to a mirror gloss. It sounds simple enough, but the result is stunning to behold, an effect akin to a silver grid suspended in the inky darkness of outer space.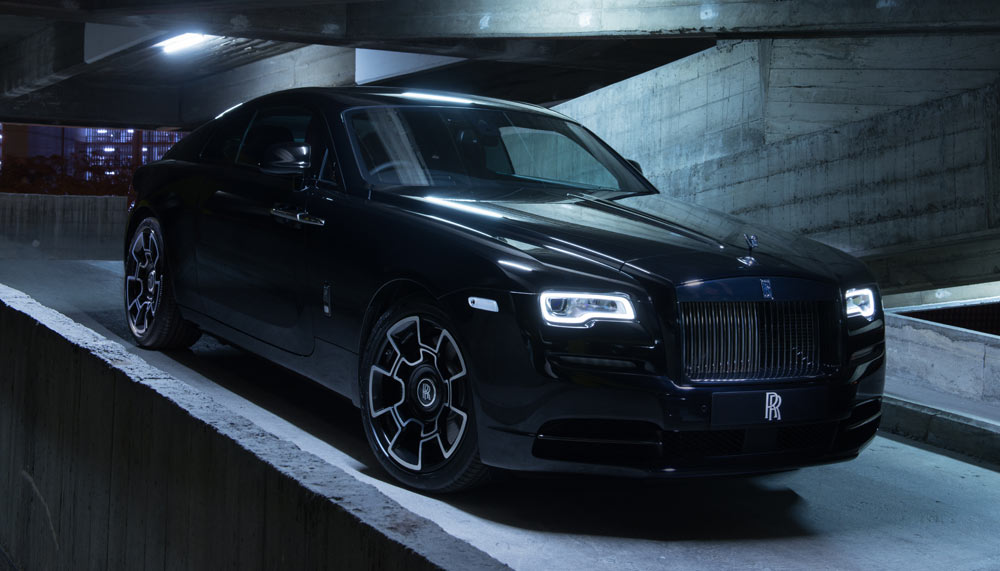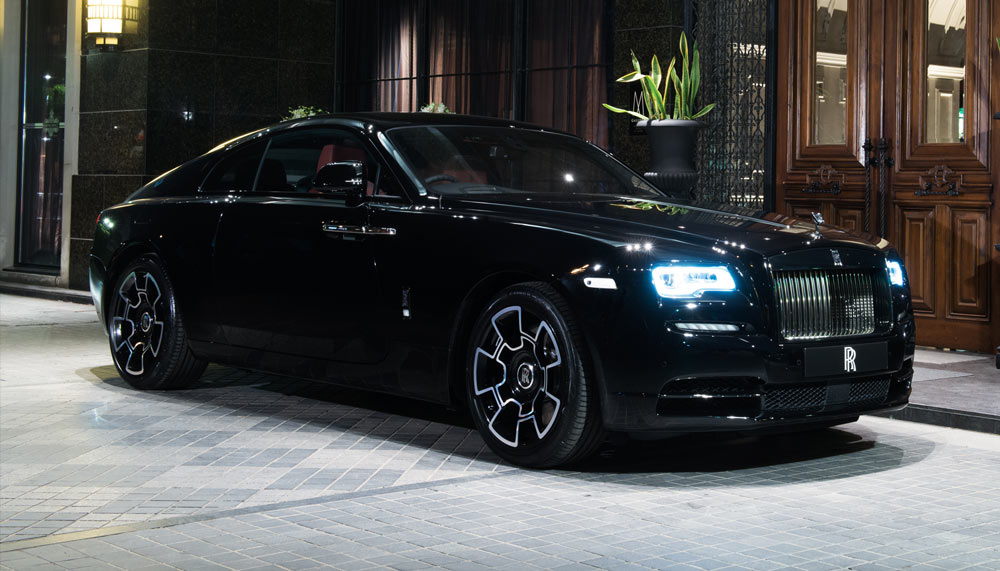 Even the black exterior paintwork that every Rolls-Royce Black Badge wears isn't just any regular old black. If a black could be described as transcending the very shade of black itself, this would be it.
Given how Black Badge is a product of Rolls-Royce's Bespoke customisation division — where your future car is constrained only by the limits of your imagination — your wish is the brand's command. If you aren't keen on the Black Badge Black paintwork or your fancy isn't tickled by the darkened, almost sinister starlight headliner and Tailored Purple upholstery accents, the choice is yours to make.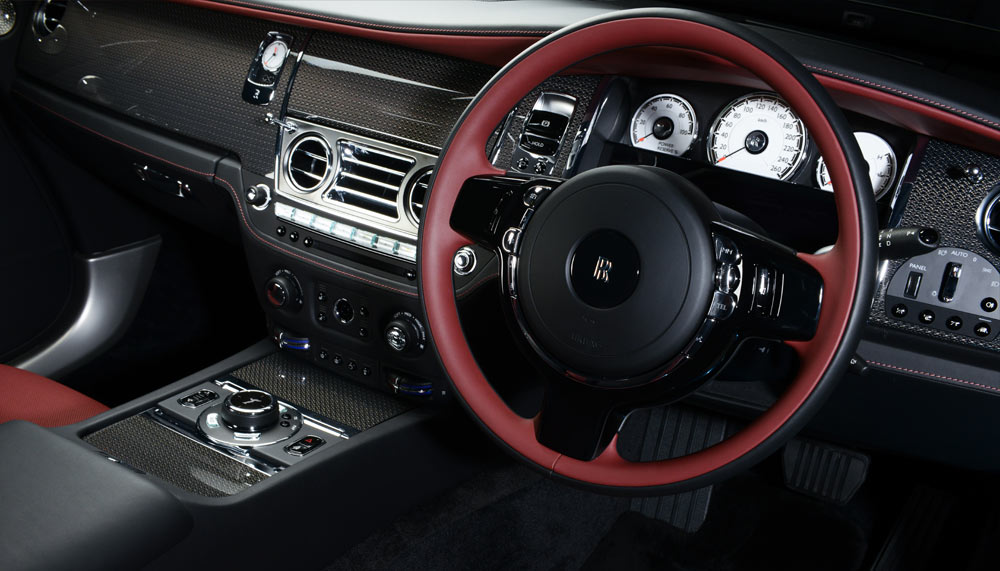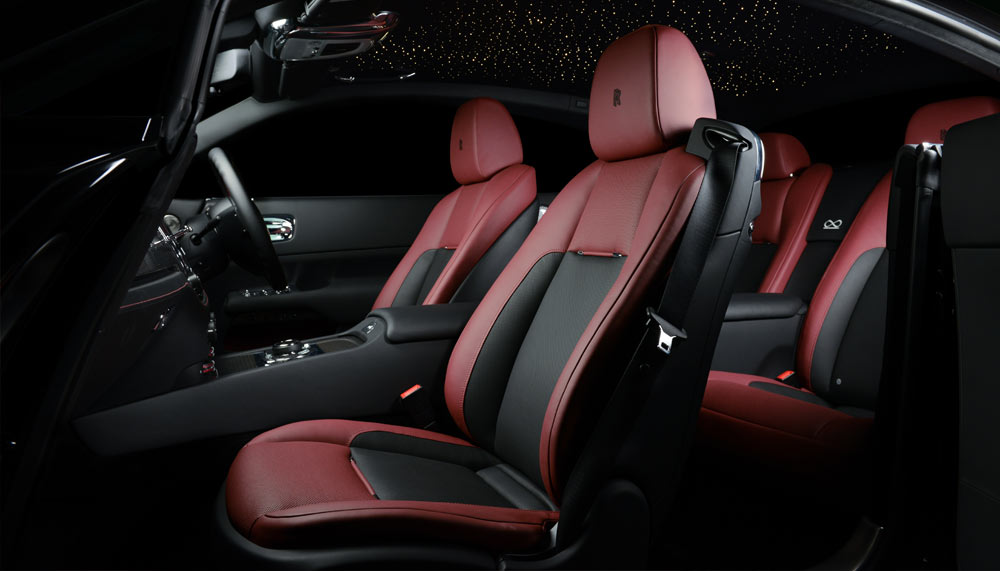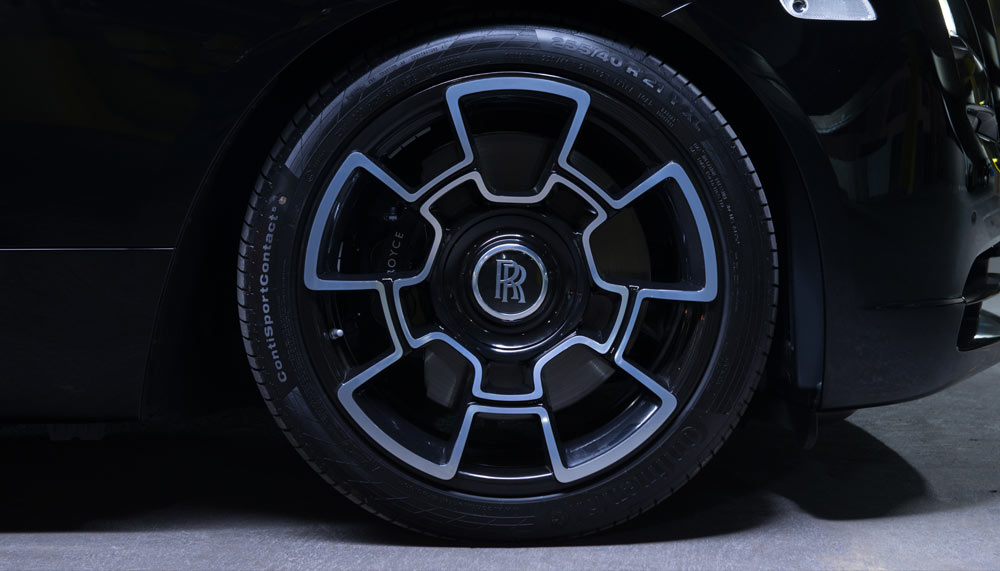 With all the aesthetic changes, you may wonder about the driving bit. Wraith and Ghost may be the two sportiest cars in the Rolls-Royce stable, but all the carbon fibre in the world won't make a car faster (not directly, anyway).
To that end, Rolls-Royce endows all Black Badge models with a healthy dollop of power, adding to the already impressive levels of thrust present in Wraith and Ghost. Power in the Ghost goes up by 40bhp and torque by 60Nm, for a new total of 603bhp and 840Nm respectively. In the Wraith, an additional wave of torque complements the 624bhp power output, creating the most powerful Rolls-Royce ever with 870Nm produced from its 6.6-litre twin-turbocharged V12.
Subtle upgrades to Black Badge Wraith and Ghost's steering and suspension deliver more directness, though crucially, without losing the marque's cherished magic carpet ride quality.
Each also feature upgrades to its gearbox software, to allow for quicker gear kickdowns or holding gears for maximum acceleration. Again, Black Badge cars have a healthy respect for the Rolls-Royce reputation for serenity, thanks to Intuitive Throttle Response, which only initiates the above shifting programme during bouts of spirited driving.
Rolls-Royce Black Badge certainly takes the brand down a new path, but as you might expect, it'll walk that path with gentility, discretion and above all, imperiousness.