The Cullinan is, for the first time, a compromised Rolls-Royce, but is all the better for it
It's difficult to talk about the Rolls-Royce Cullinan, the first SUV in the marque's 115-year history, without first talking about the monumental task faced by the carmaker. Not to mention how it's coming a little late to the ultra-luxury SUV game. Bentley's Bentayga has been on the roads for almost four years now, and the Porsche Cayenne is now in its third-generation, having made its debut around the turn of the millennium.
It first has to look like a Rolls-Royce, which obviously means the carmaker's signature 'pantheon' grille and a tall, upright stance. But since Rolls-Royce has never done a 'two-box' car in its 115-year history, that must have posed a couple of issues, and it shows in the car's design.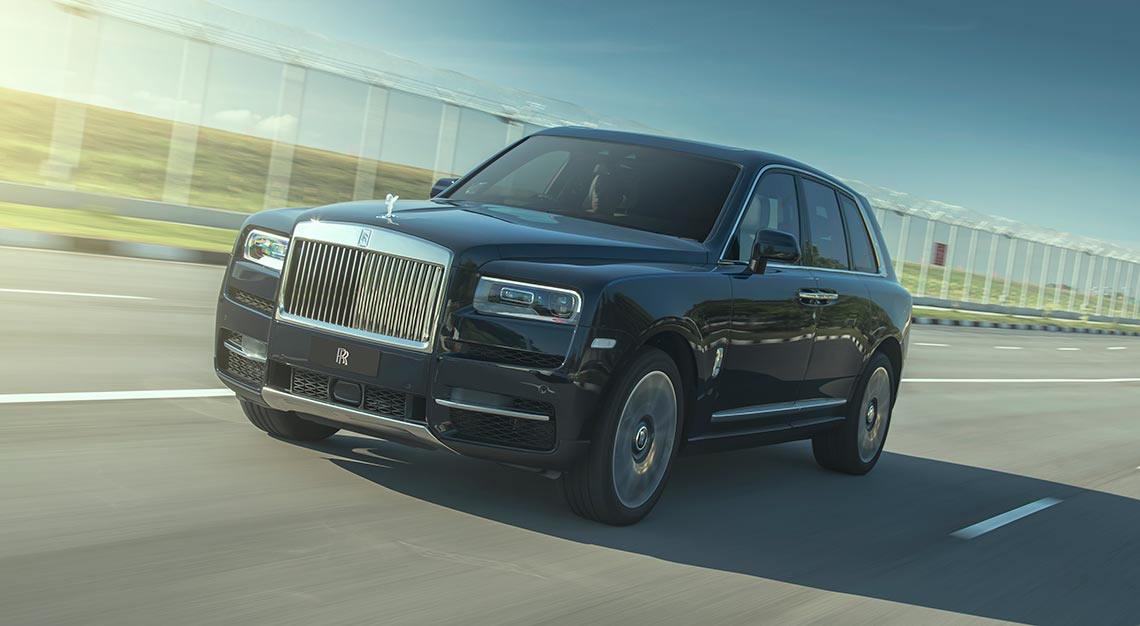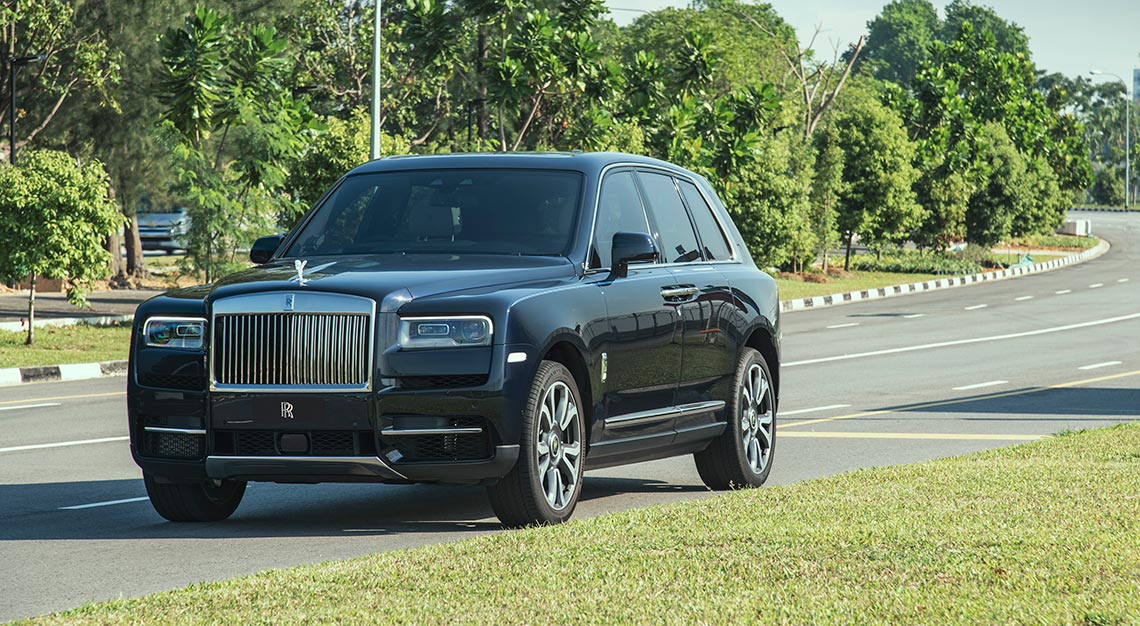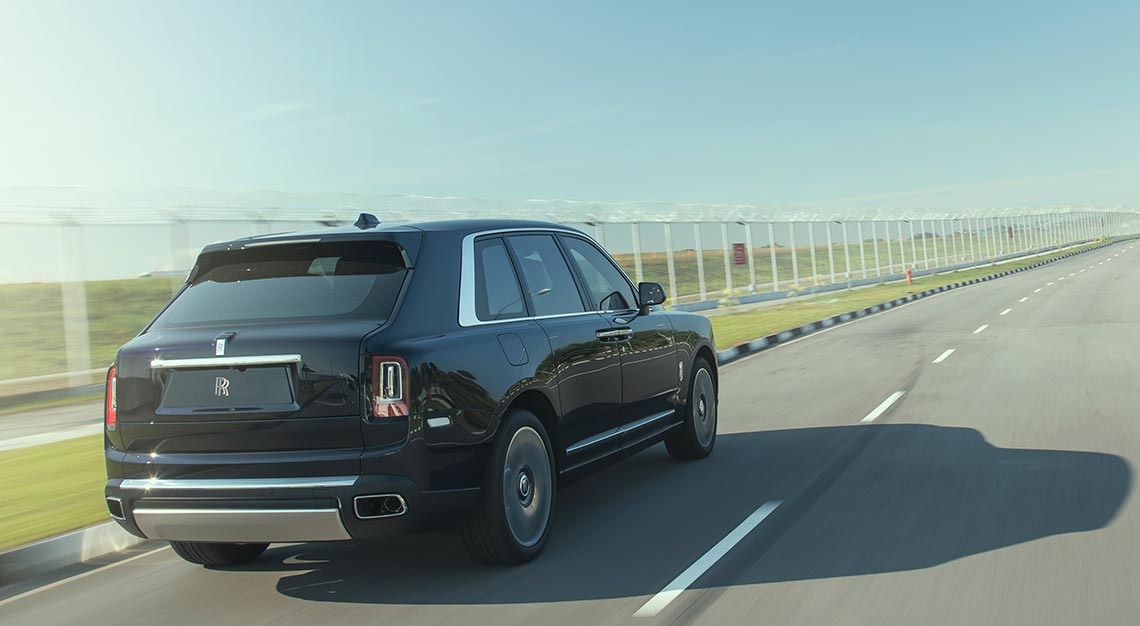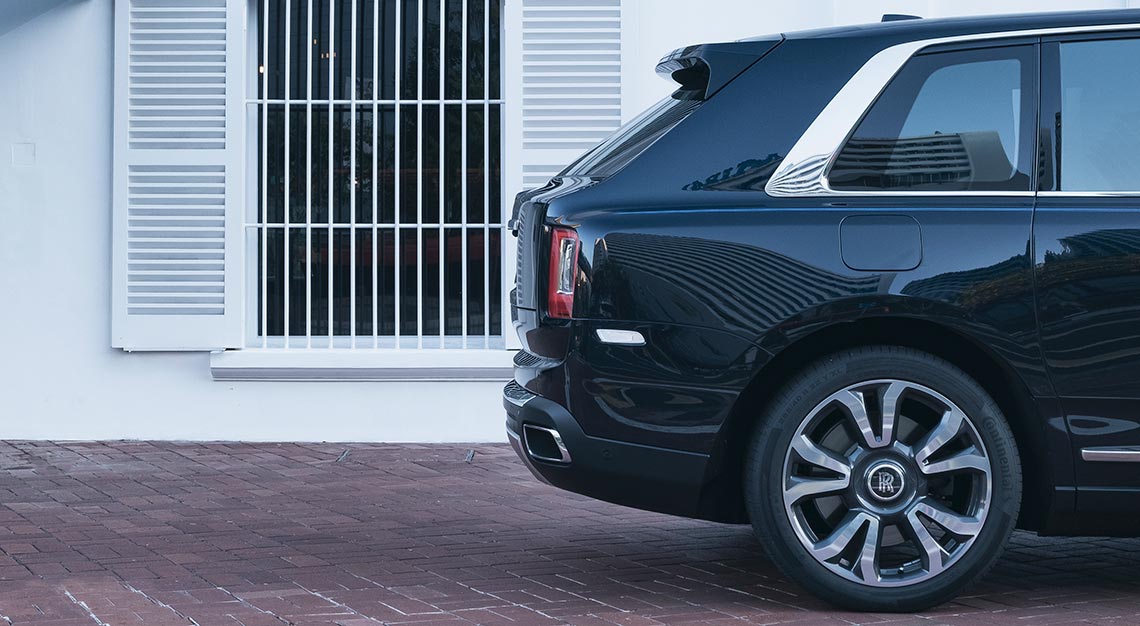 Seen dead-on from the side, the Rolls-Royce Cullinan looks like a Phantom on stilts and without a boot, a trait accentuated by the vertical wall of its bustle, a design feature that Rolls-Royce says harkens back to the exterior luggage shelf of Rolls-Royces from the 1930s.
The result is, well, odd. Or at least, it's that way in photos. In the flesh (or metal, perhaps?), we have to say its design is far less contentious. It's still not what anyone might call pretty, but the Rolls-Royce Cullinan does exude a sort of brutalist charm.
What is indisputable, however, is the Rolls-Royce Cullinan's presence. 5.4m long, 2m wide and 1.8m high, the Rolls-Royce Cullinan doesn't so much have presence as it looms…in a blotting-out-the-sun sort of way.
It isn't fully apparent how huge the Rolls-Royce Cullinan is until you see the SUV in the context of other vehicles sharing the road with it. This a car that has the ability to make even the Porsche Cayenne look like a toy, or when you pull up next to a bus and realise you're eye level with the driver.
This leads us directly to the next challenge facing its engineers: How to imbue the Rolls-Royce Cullinan with the imperiousness that all Rolls-Royces should have. Sure, its elevated driving position and tall ride height goes some way to ensuring that, but its tall bonnet, always present in your field of view with the Spirit of Ecstasy perched atop, helps too.
Then, of course, there's the way it drives. Yes, this is important, because unlike other Rolls-Royces with four doors — Phantom and Ghost — which you should under no circumstances drive yourself (unless you're the chauffeur), the Rolls-Royce Cullinan is meant to be self-driven, which means its engineers had to factor in things like dynamics. Again, this is uncharted territory, because in addition to this being the tallest vehicle Rolls-Royce has ever made, it's also the first to come with all-wheel-drive.
Self-leveling, adaptive air suspension with uprated components to handle the rigours of potential off-road use help here. Along with active anti-roll bars and rear-wheel-steering, the Rolls-Royce Cullinan is surprisingly light on its feet. This is no mean feat, considering it weighs over 2.6-tonnes.
Driving it hard doesn't result in the sort of near-death experience one would expect; while it's patently clear the  Rolls-Royce Cullinan isn't really built for such pursuits, it will at least tolerate it, which is a bit of a pity, since its engine is a torque monster, thumping out 850Nm from just 1,600rpm.
And as with all Rolls-Royce cars, there is no manual override for its eight-speed automatic transmission, which we think is an oversight in a car that you could and should drive yourself (the Wraith and Dawn also don't have it, so there's that). A "low" button on the column-mounted shifter stalk holds onto low gears for longer, but there's simply no way to select gears yourself. An electronic butler uses sat-nav data to select the best gear for the road ahead.
Again, as with its styling, we get the feeling that its engineers had to make some compromises here. They couldn't just focus on ride comfort and refinement, as with Rolls-Royce's traditional limousines. The remit of the Rolls-Royce Cullinan has to satisfy both chauffeured and self-driven customers for on-road cruising as well as brief sojourns off-road.
Its refinement is unquestionably excellent, with road and traffic noises barely intruding into the cabin. But while the Rolls-Royce Cullinan is positively a bubble of silence, even by the standard of most luxury limousines, it's perhaps not as quiet as a Rolls-Royce should be.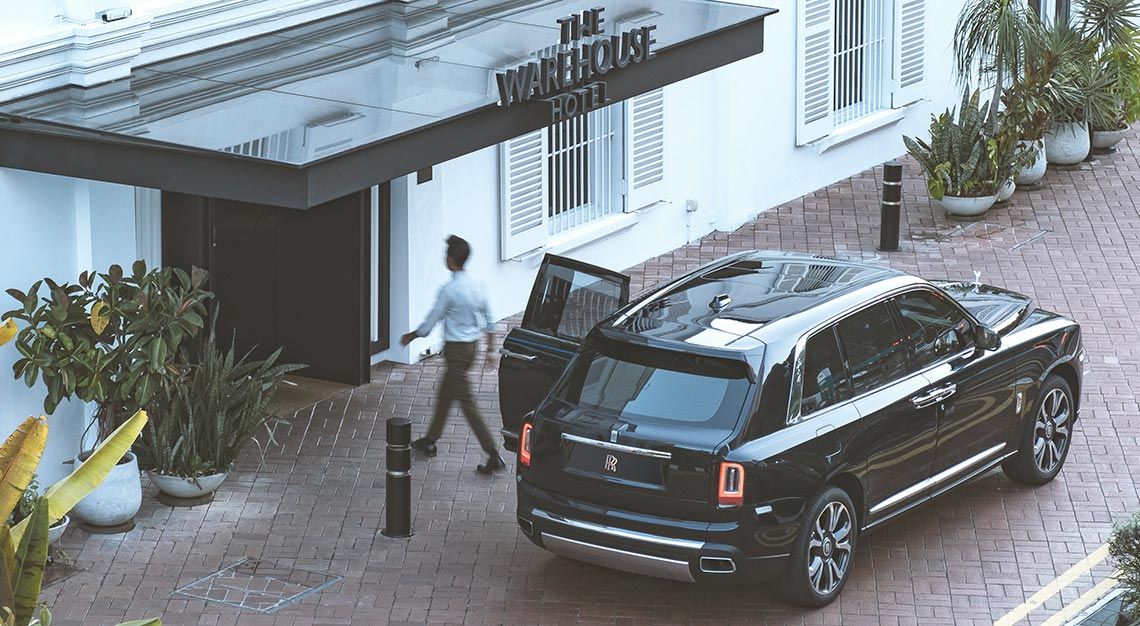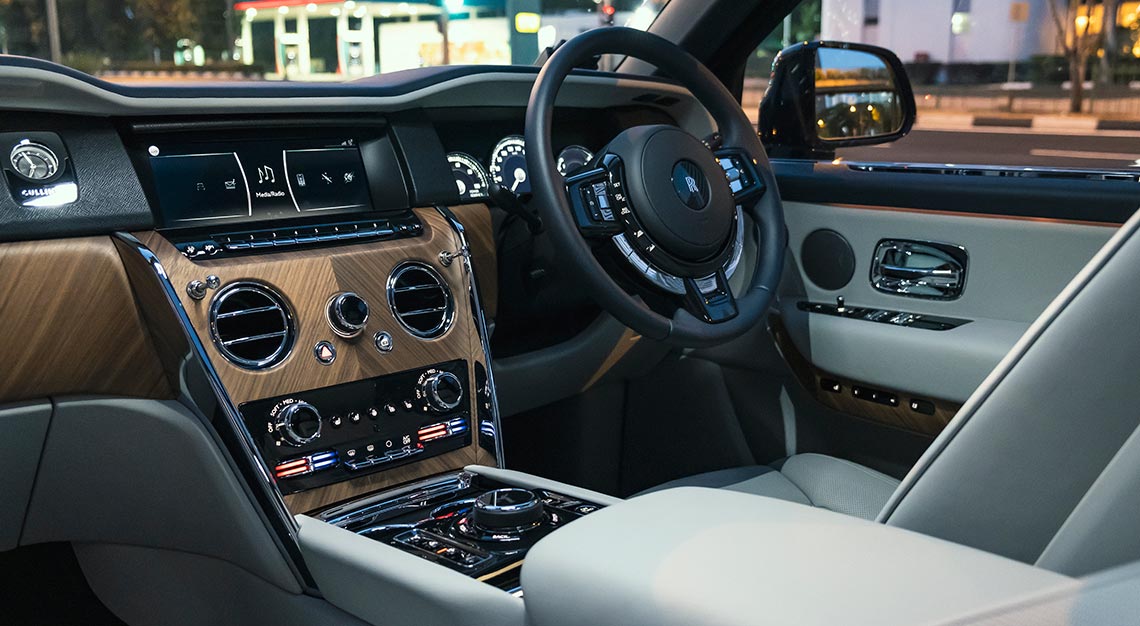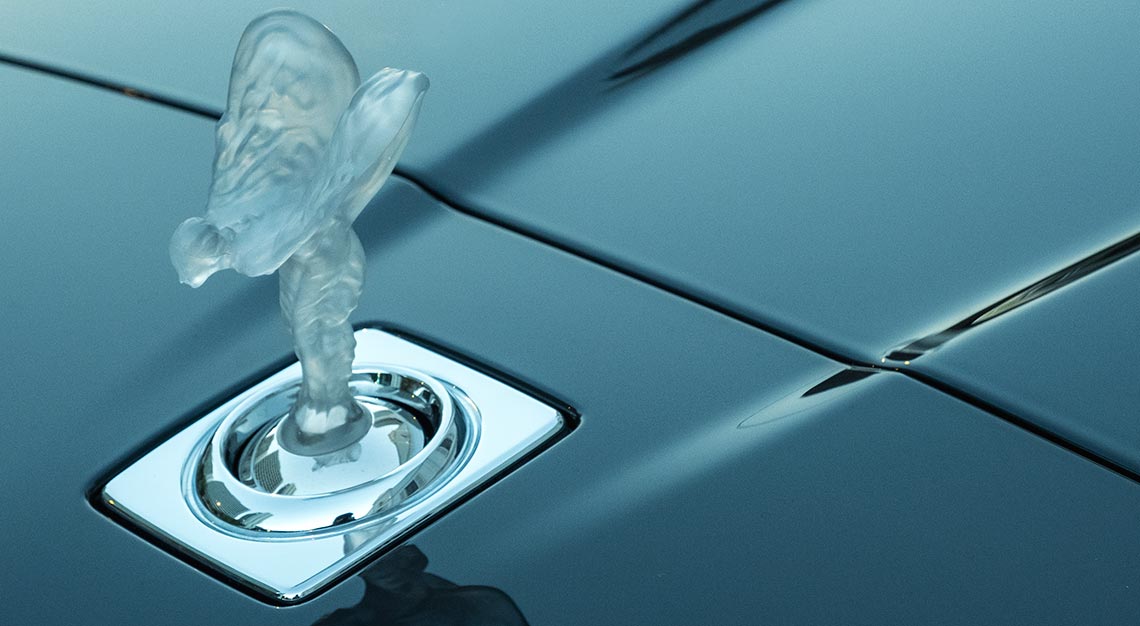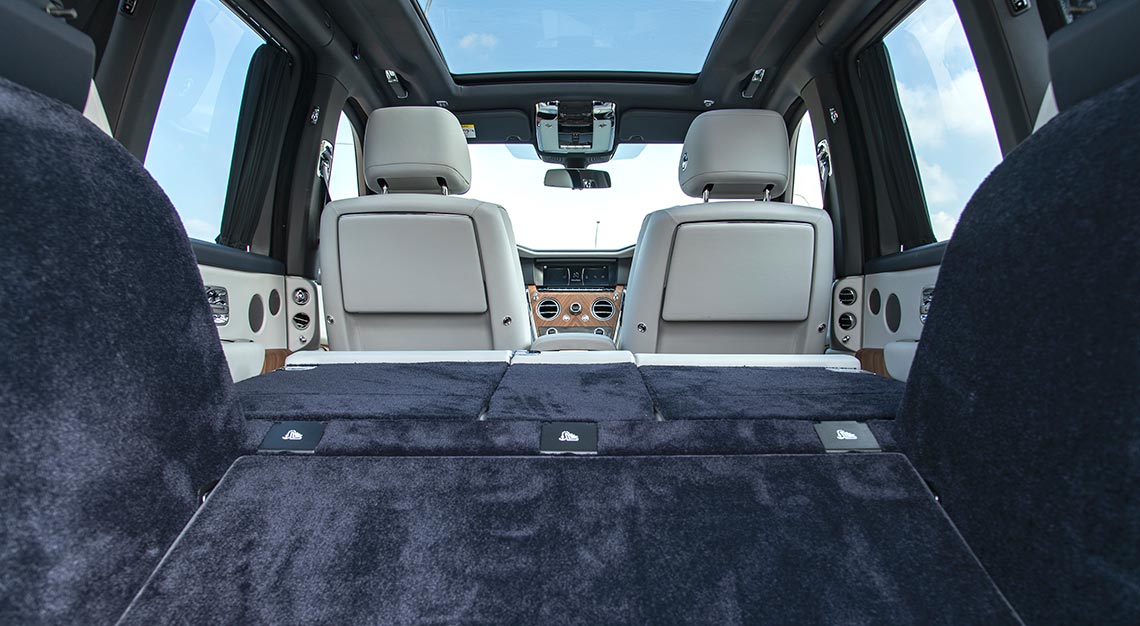 Even at the speed limit of 90km/hr, there's a noticeable rushing of wind coming from the direction of the A-pillars, possibly a result of those barn door-sized wing mirrors with a distinct rearward offset. And its ride quality, while pillowy and adept at dealing with most road surfaces, doesn't much like sharper-edged obstacles such as overpass expansion joints, rolling over them with an audible and tactile thump.
These are minor niggles — its refinement and comfort is definitely better than anything its segment has to offer, to be sure — but are flaws nonetheless.
The Rolls-Royce Cullinan is certainly not the uncompromised magic carpet that a Rolls-Royce Phantom is in terms of refinement, but on the other hand, it's also a Rolls-Royce you can drive yourself with no risk of being mistaken for the chauffeur. And with a 560-litre boot (swelling to 1,930 litres with the rear seats down) accessed via an enormous load aperture, it's also the most practical Rolls-Royce on offer.
As for whether those compromises to the marque's vaunted 'magic carpet ride' are worth the $1.26 million Rolls-Royce wants for one — excluding options that could well see its price tag inflating to nearly $2 million — that's a question only you can answer.
But we suspect it won't matter one whit to its buyers. Rolls-Royce's CEO Torsten Mueller-Otvos is bullish about the car, stating that the Rolls-Royce Cullinan is sold out through to the end of 2019, and is poised to propel the carmaker to yet another record year.
So yes, the Rolls-Royce Cullinan is compromised, but in the best possible way.
Car Specifications
Engine: 6,750cc, 48-valves, V12, turbocharged
Power: 571hp at 5,000rpm
Torque: 850Nm at 1,600rpm
0-100km/hr: 5.2 seconds
Top speed: 250km/hr (electronically limited)
Transmission: Eight-speed automatic
Fuel consumption: 15L/100km
VES band: C2 ($20,000 surcharge)
Price: $1,268,888 (without COE and options)