Using coloured gemstones and floral motifs, the local jeweller has created unique pieces that replicate the delicate beauty of fine bone china
Eggshell-thin and translucent when put against a light, the delicacy of fine porcelain belies a strength that can transcend centuries. In this manner, it has a lot in common with another ancient art form – jewellery.
Simone Jewels celebrates the connection between the two with its latest annual themed collection, Portraits of Porcelain. Taking inspiration from historically significant porcelain objets d'art that have commanded record-breaking prices at auctions, Simone's first Chinese-inspired collection is divided into three lines: Paradise in Harmony, Heavenly Purity, and Twelve Blossoms.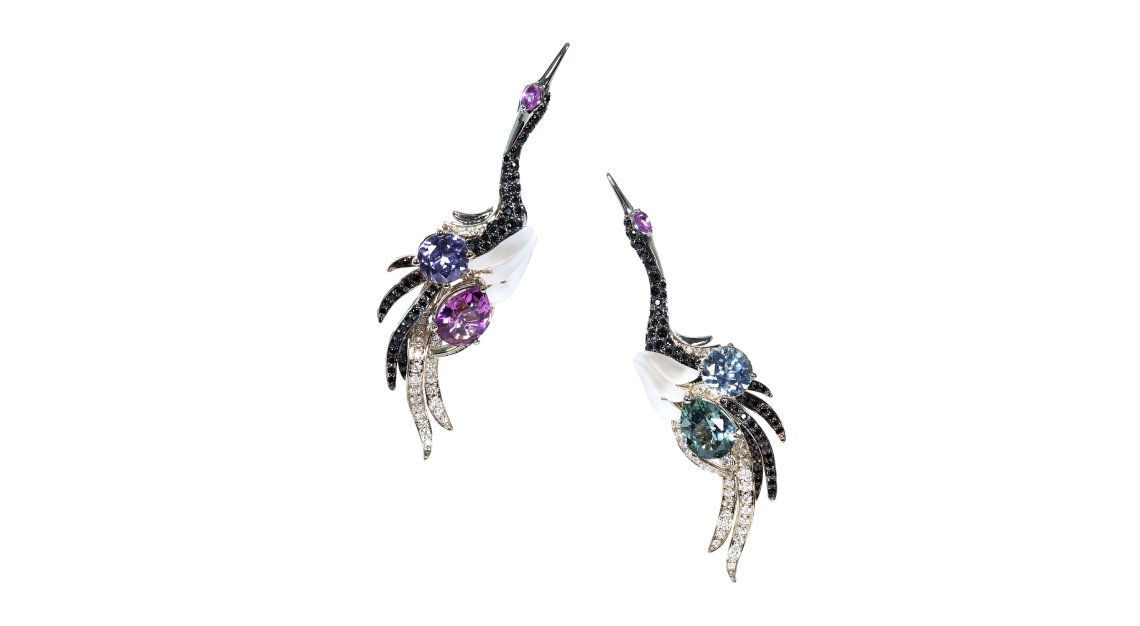 Paradise in Harmony is inspired by a porcelain vase that was discovered in a dusty shoebox in an attic. An appraisal revealed it to be an exceptionally rare Yangcai vase dating back to the Qing dynasty during emperor Qianlong's reign, much to the owner's surprise. It eventually sold for €16.2 million (S$24.3 million) in 2018 at Sotheby's Paris.
The vase is notable for the vivid depiction of cranes and deer frolicking in a garden on its body. Echoing the vase's design and dominant colours, the Paradise in Harmony collection adorns flora and fauna motifs with blue-green tourmalines and jade.
The pieces in the Heavenly Purity line are bold enough to make a statement. They are inspired by a double-walled porcelain vase dating back to 1742. Carved from a single piece of porcelain, the outer wall of the vase features a latticed design of interlaced dragons and flowers. Look though the gaps in the lattice and one sees an inner vase decorated with peach motifs in traditional cobalt blue.
Originally taking pride of place in the Qianqing Palace, or Palace of Heavenly Purity in the Forbidden City, the vase was auctioned in 2020 by Sotheby's Hong Kong for HK$70.4 million (S$12.2 million).
As a tribute to this masterpiece, Simone Jewels carved lattices out of white gold and set them with red and pink gems, the star of which is definitely a rare nine-carat unheated pink Paraiba tourmaline.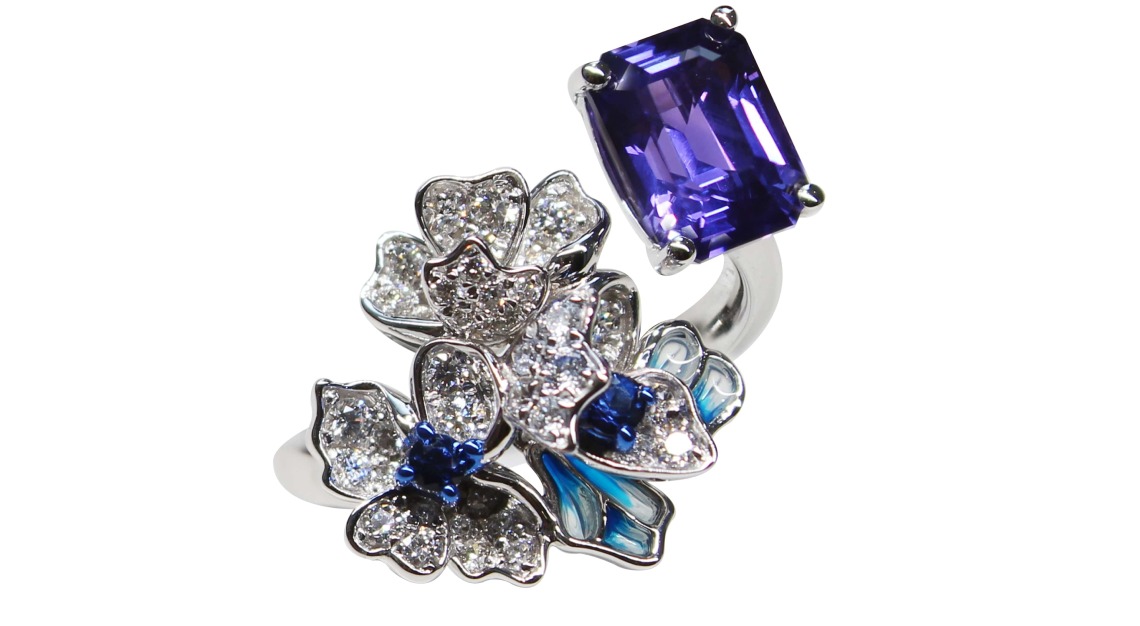 In the 18th century, 12 porcelain cups in the Wucai style were made for emperor Kangxi, each featuring a different flower associated with the different lunar months of the year. Painted onto the cups in cobalt blue, which was once worth more than gold, the flowers are each accompanied by a seasonal couplet taken from Tang-era poems.
The cups were collected by a private collector in Hong Kong who painstakingly acquired them over 20 years. They were sold in 2018 for HK$36.1 million (S$6,26 million) by Christie's
The Twelve Blossoms line honours these cups with blue gems such as tanzanites, aquamarines and blue tourmalines to mimic the cobalt blue, while white gold calls to mind the delicate white porcelain. The brand also explores the use of plique-à-jour enamel for the first time to mark the development of the usage of painted enamel on porcelain.