Rarely seen pieces, once owned by the famous like Elizabeth Taylor and the Aga Khan's former wife, are now on show at Milan's Palazzo Reale
When we look at high jewellery, it is easy to get so dazzled by the gemstones (and the prices) that we forget the artistry that goes into bringing those creations to life.
Exhibitions have a great way of lifting that veil, and one French jewellery maison that's doing so is Van Cleef & Arpels. Its Time, Nature, Love exhibition is currently on show at Milan's Palazzo Reale until 23 February 2020; admission is free.
The exhibition will feature more than 400 exception creations, including 100 archival sketches, designs or documents from the maison's Heritage collection. The exhibition is curated by Alba Cappellieri, the professor of jewellery design at Milan Polytechnic University and director of the Vicenza Museum of Jewellery, with scenography by American architect and designer Johanna Grawunder.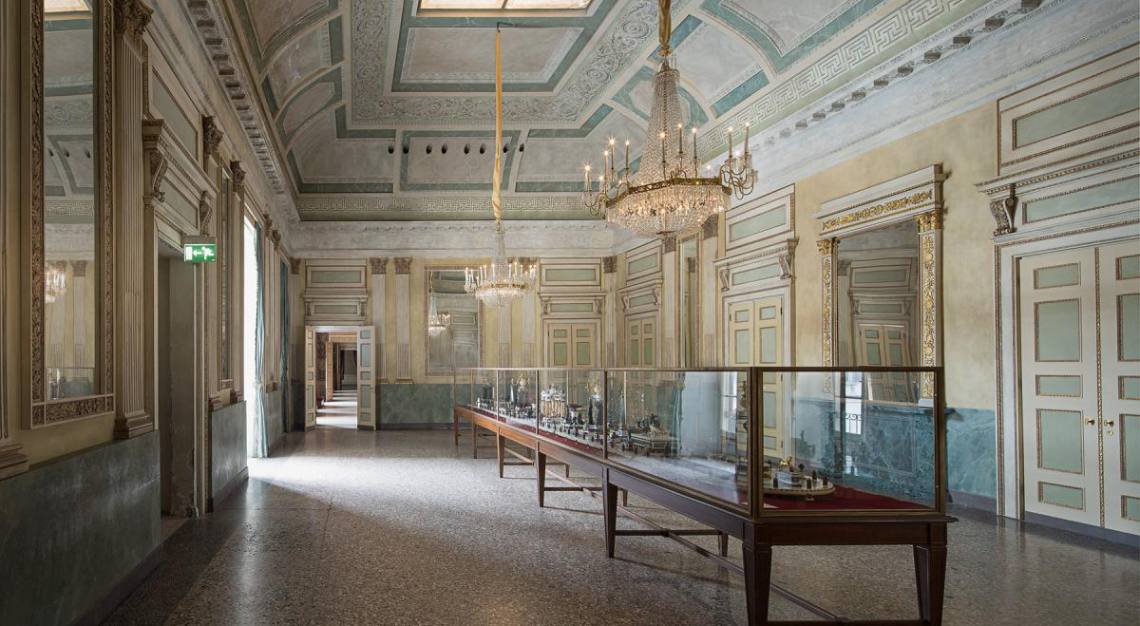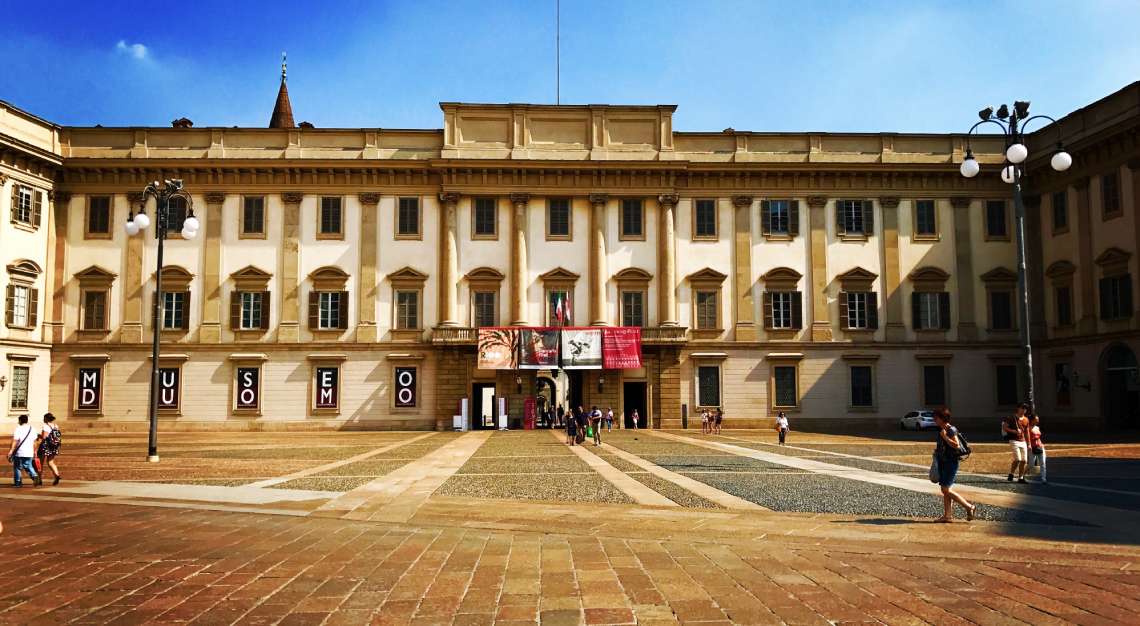 This is the first time Van Cleef & Arpels has held a patrimonial exhibition in Italy.
"Palazzo Reale was the ideal place because of its excellence in exhibitions. It is a major museum internationally, and [has] marvellous spaces, [like] the neoclassical interiors of the apartments of the prince and the tapestry rooms," says Lise Macdonald, Van Cleef & Arpels' heritage and exhibition director.
Curator Cappellieri was inspired by the late Italian writer Italo Calvino's Six Memos for the Next Millennium in coming up with the overarching theme.
"Literary artifice served to reveal that each of the six 'memos' hold within it certain iconic creations of the French maison, which, in their eternal beauty, crystallise and represent the spirit of the times that produced them," says Cappellieri. "The values identified by Calvino are still relevant today, testifying to their veracity, and help us understand Van Cleef & Arpels' ability to interpret, chisel and transfer time in its precious objects."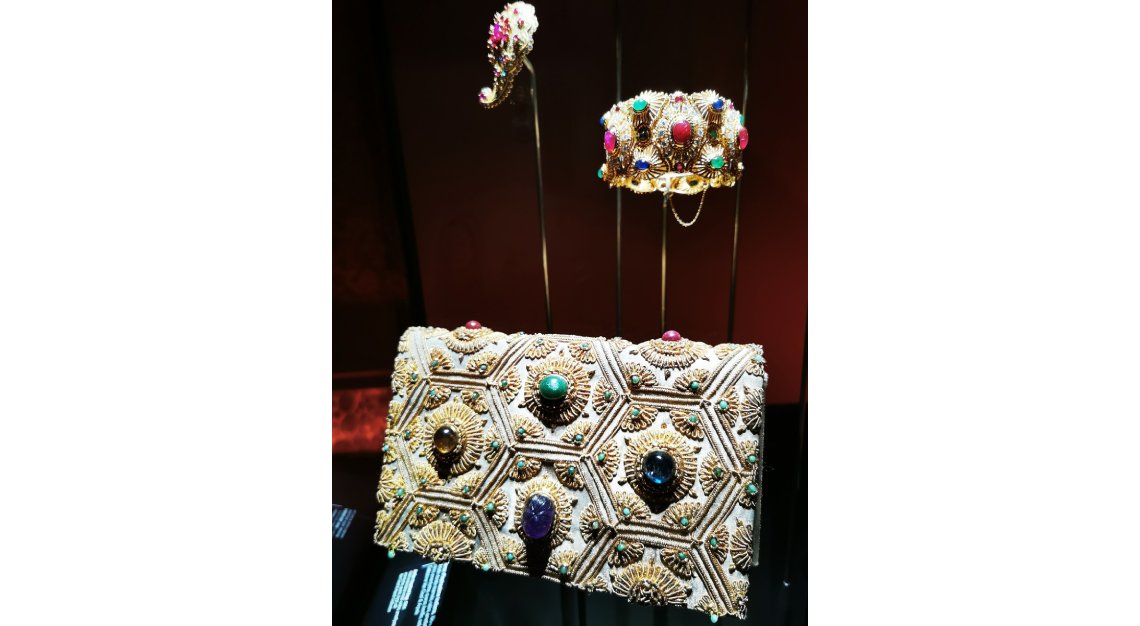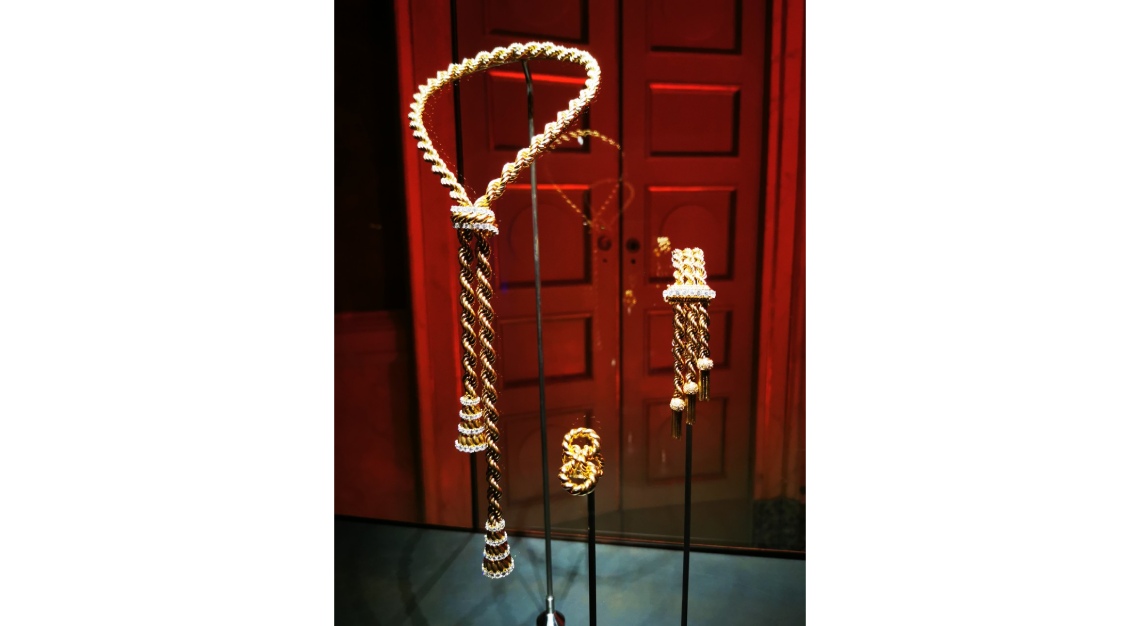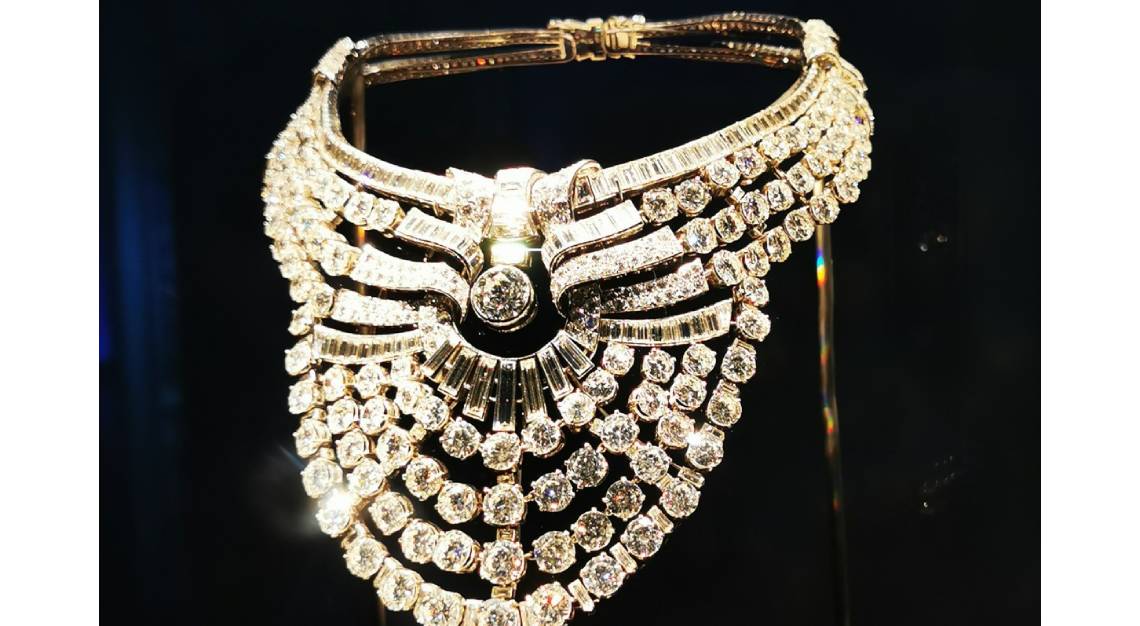 Some of the items on display date back to the maison's founding in 1906 and include many of Van Cleef & Arpels' iconic pieces, such as the Cadenas watch, brooches and minaudières, invented by Charles Arpels in 1934.
You'll also find pieces rarely seen in public, like an Indian necklace that was created for Princess Salimah Aga Khan in 1971, and the Barquerolles Lion necklace that was gifted to Elizabeth Taylor by Richard Burton.
"[Time, nature and love] are not very easy to find in jewellery because jewellery is always in balance between eternity and ephemeral, tradition and fashion, love and investment, beauty and concept, and nature and fiction," Cappellieri continues.
"But Van Cleef & Arpels has always had a strong focus on time. This exhibition will demonstrate its ability to represent a fragmented period like the 20th century and its aporias, the capacity to epitomise the eternal values of beauty and at the same time, fleeting power of seduction. Through the maison's creations, nature becomes art, in terms of gems and craftsmanship, but also as a humanistic attitude towards harmony."