Some jewellers are obsessed with gemstone quality, some define themselves by design and craftsmanship, while others are driven by the emotive power of jewellery
Simone Jewels is all that and more. This Singaporean atelier wants to transform the most fanciful dreams into wearable art pieces. Its 2019/20 Bombshell collection for instance celebrates the lives of inspirational women, and pays tribute to their achievements. One such eminent personality is jewellery connoisseur Katerina Perez.
Perez is the de facto expert on jewellery whose opinions have influenced many of the world's biggest brands. Yet even though Perez has been in and around the jewellery business for years, she's never created jewellery that represented her tastes, views, personality, style and beliefs – until now.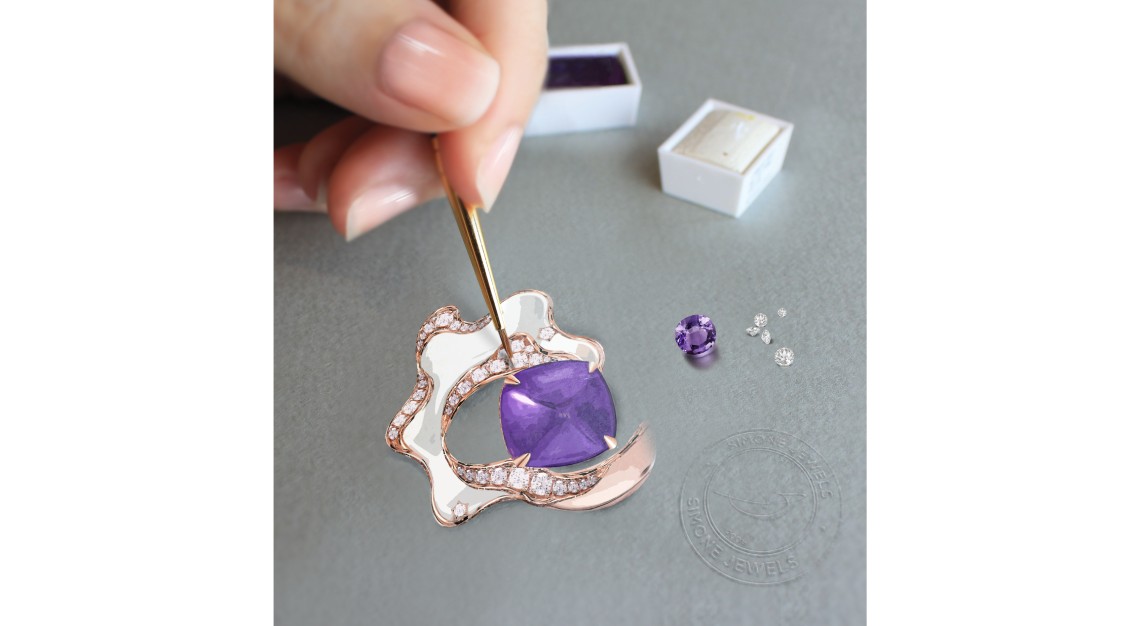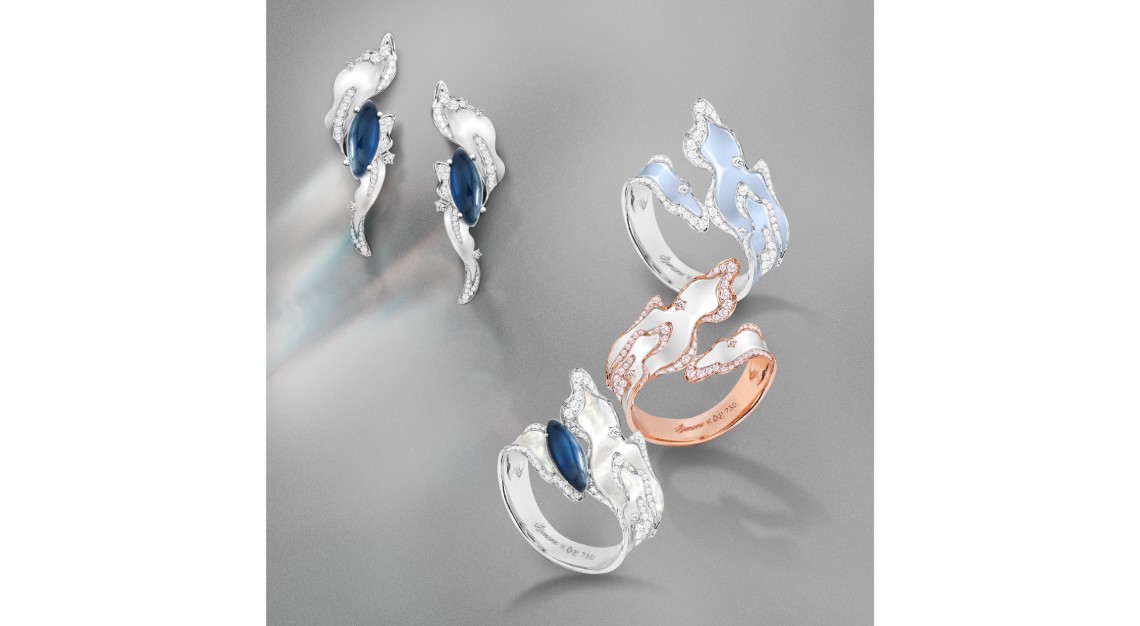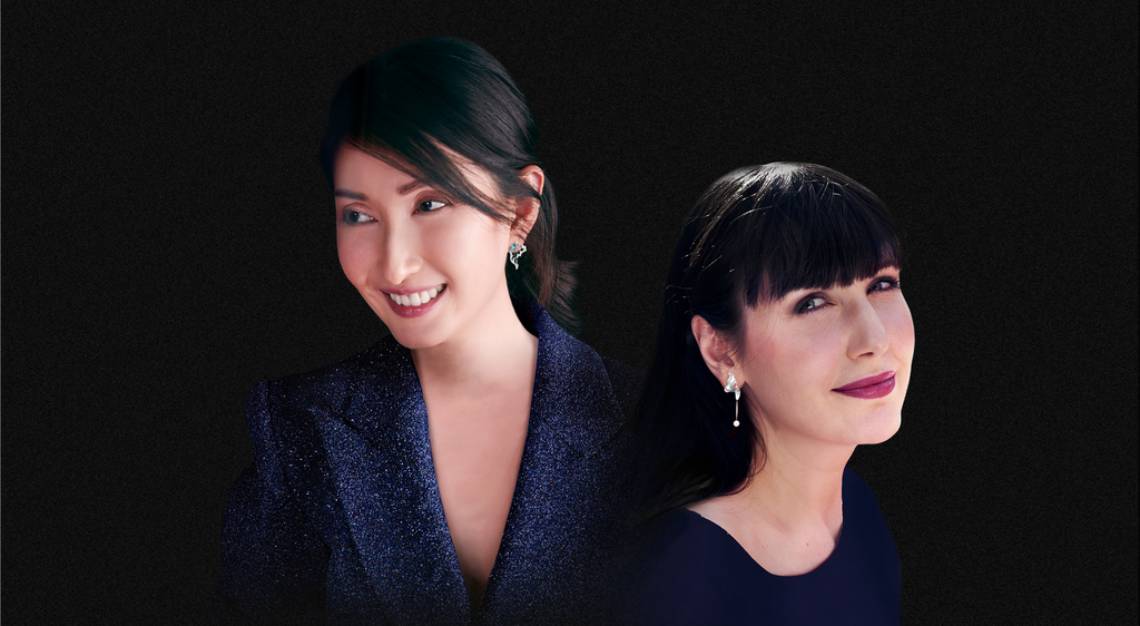 Simone Jewels x Katerina Perez is a 15-piece capsule collection featuring limited edition designs with a strong underlying message. Defined by fluid lines and undulating curves, the rings and earrings have bold and powerful three-dimensional forms that are also feminine and nuanced. Eco-consciousness is also a central theme in the collection as all the pieces are made of ethically sourced recycled gold.
But what really made them unique to Simone Jewels is the use of the hand-carved gemstones, which is a signature of the atelier. Sapphire, aquamarine, amethyst, chalcedony and mother-of-pearl imbue the designs with natural colour and sparkle – a selection of gemstones that also complement Perez's green eyes.
Strong yet soft, brilliant yet clearly understated, and ethically minded to boot, the Simone Jewels x Katerina Perez capsule collection embodies women of today in every way imaginable.