Whether they were born in the UK or found their creative mojo there, these jewellery designers share a uniquely British point of view
For a country about the size of Michigan, the United Kingdom punches well above its weight when it comes to style and design. And while fashion is how most people discover the Brits' flair for eccentricity, it's hardly the only arena where they have made their mark.
In recent decades, the country has produced a steady stream of fine jewellers whose designs are unique, and uniquely recognisable. The modern tradition arguably found its earliest expression in the work of Andrew Grima, the Anglo-Italian designer whose idiosyncratic gold baubles earned him a reputation as a society jeweller in 1960s and 1970s London.
Since then, the jewellery scene in the British capital has been abuzz with a mix of new and established designers combining fresh aesthetic ideas with traditional techniques to create jewellery that is perennially collectible. Many of them attribute their creative success to London itself. "Freedom of expression is encouraged, and the diversity of the people in the city brings so many influences to the mix," designer Solange Azagury-Partridge tells Robb Report. "The wide-open green parks, the architecture, theatres, museums, and overall culture make me feel very lucky to live here."
Below, we offer a highly subjective list of London's greatest contemporary jewellers sprinkled with insights into what makes them so easy to fancy.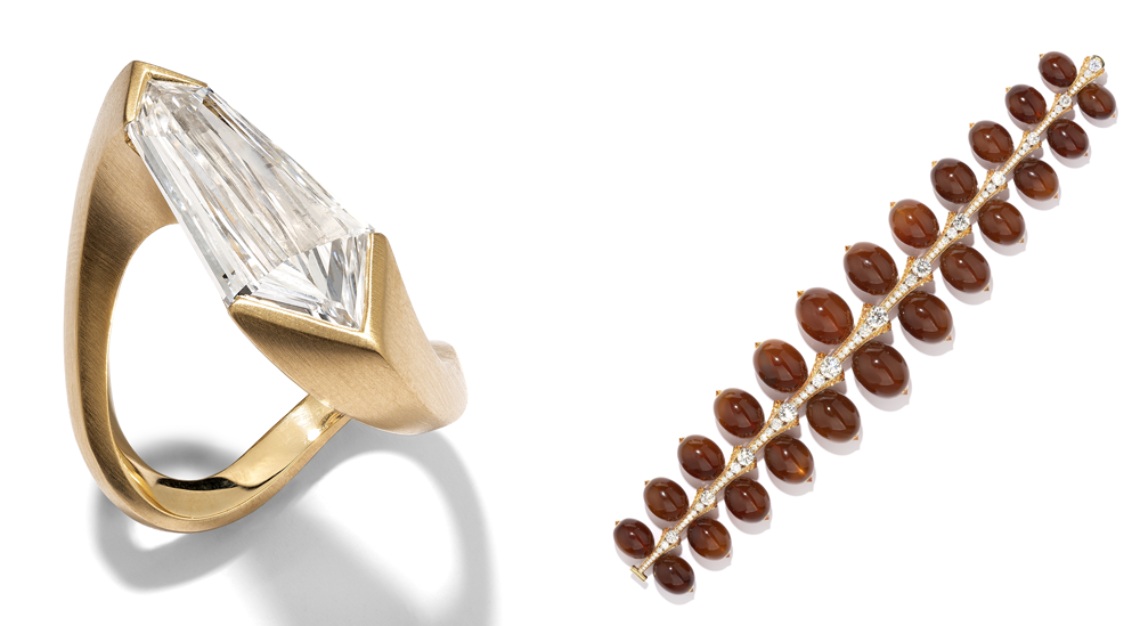 Glenn Spiro
G, the name of Glenn Spiro's highly sought-after line of haute jewels, might as well stand for gorgeous. Known for his unexpected pairings of colours, textures, and motifs, the designer works with only the finest gems—be they classic investment stones (think Burmese rubies, Colombian emeralds, Golconda diamonds) or hard stones, like turquoise—treating them with a refreshingly unconventional reverence.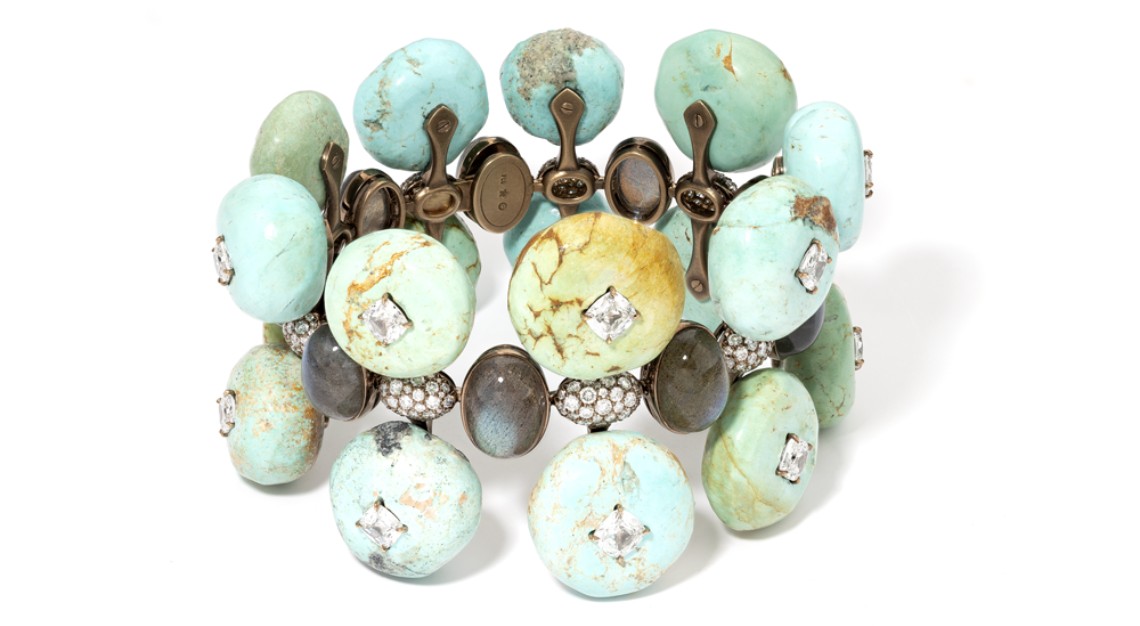 Prior to founding G in 2014, Spiro manufactured jewellery for some of the world's most important luxury houses and sold to private clients strictly by referral. In 2016, he opened an atelier in the historic Hartnell building in London's Mayfair, and has been quietly building his name ever since.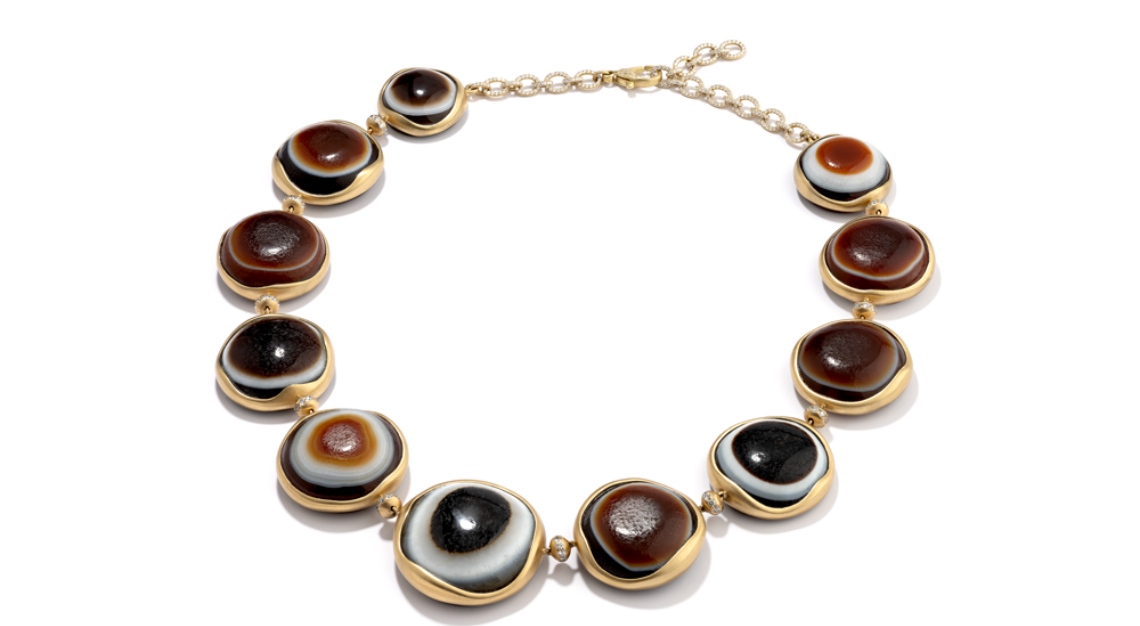 In 2021, Spiro came out with a book, published by Assouline, and written by former Robb Report editor Jill Newman. "I've always been someone who is very spontaneous and I suddenly felt the urge to tell our story and the story of the friends and partners we've collaborated over the years," he told Robb Report at the time.
All of which is to say Spiro's on a roll. Find his work at one of his five international showrooms (London, St. Tropez, New York, St. Barts, and Los Angeles), or at auction, where it's sure to command a premium.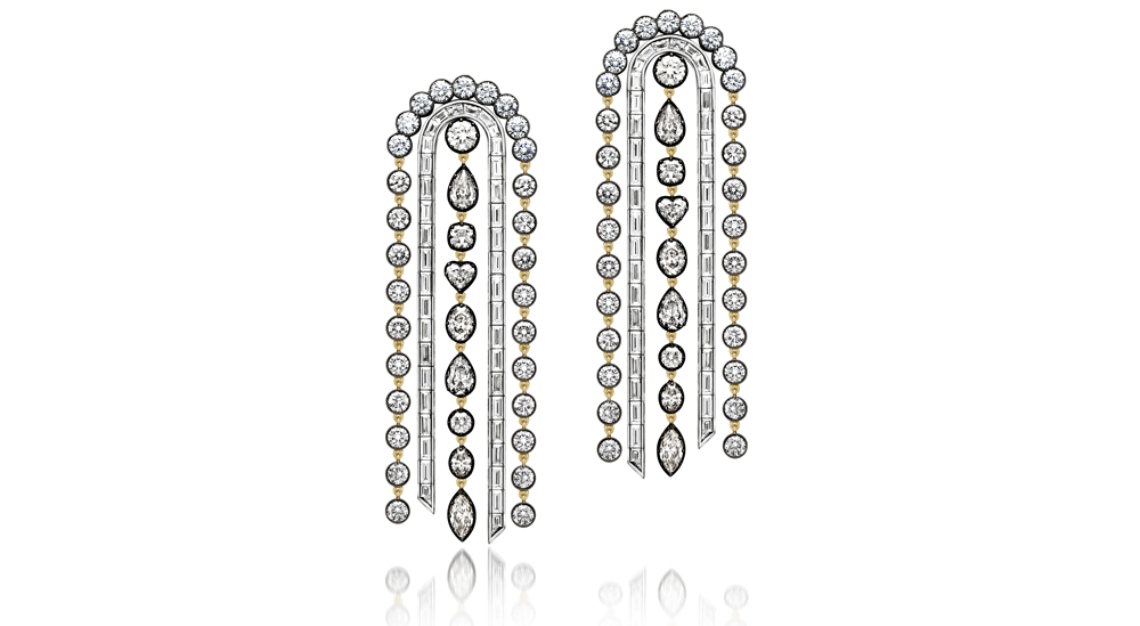 Jessica McCormack
"Diamonds for every day." If that sounds like an oxymoron, you haven't met Jessica McCormack. From her elegant 10-year-old Mayfair flagship—which comprises a dedicated workshop, design studio, library, two floors of jewellery and a secret garden—the New Zealand-born, Sotheby's-trained jeweller creates pieces designed to move effortlessly from the board room to the nightclub.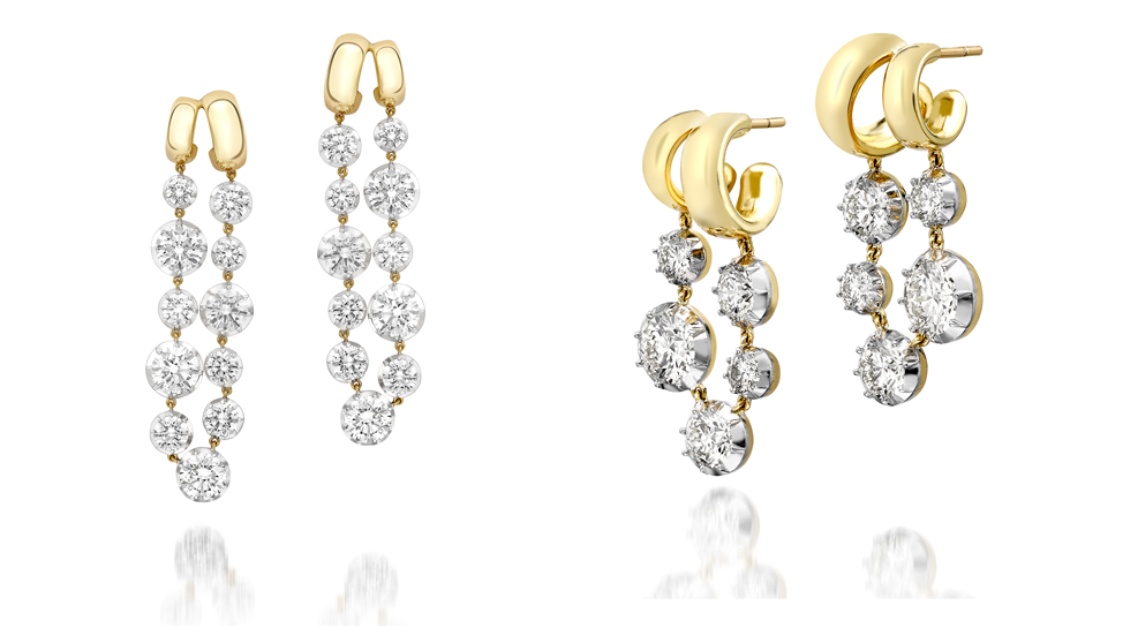 "When I am designing, the idea of versatility is so central," McCormack tells Robb Report. "Our Gypset earrings, for example, do that perfectly. You can wear them to the office, and then straight out for dinner, and feel like you're dressed for either occasion.
"I want to design jewellery that's hugely loved, and hugely worn—that's modern dressing to me," she adds. "My client wants pieces that she can really wear, that work with her wardrobe and her lifestyle. These aren't pieces to be hidden away waiting for the 'perfect moment.'"
Even McCormack's high jewellery pieces, like the Rainbow earrings, featuring articulated fringes of round brilliant and baguette-cut diamonds framing a central drop of nine fancy-cut stones, would pair well with a simple white tee. Sure, they radiate mega-wattage, but on a grey day (we're talking about London, after all), they'd bring just the right amount of sparkle.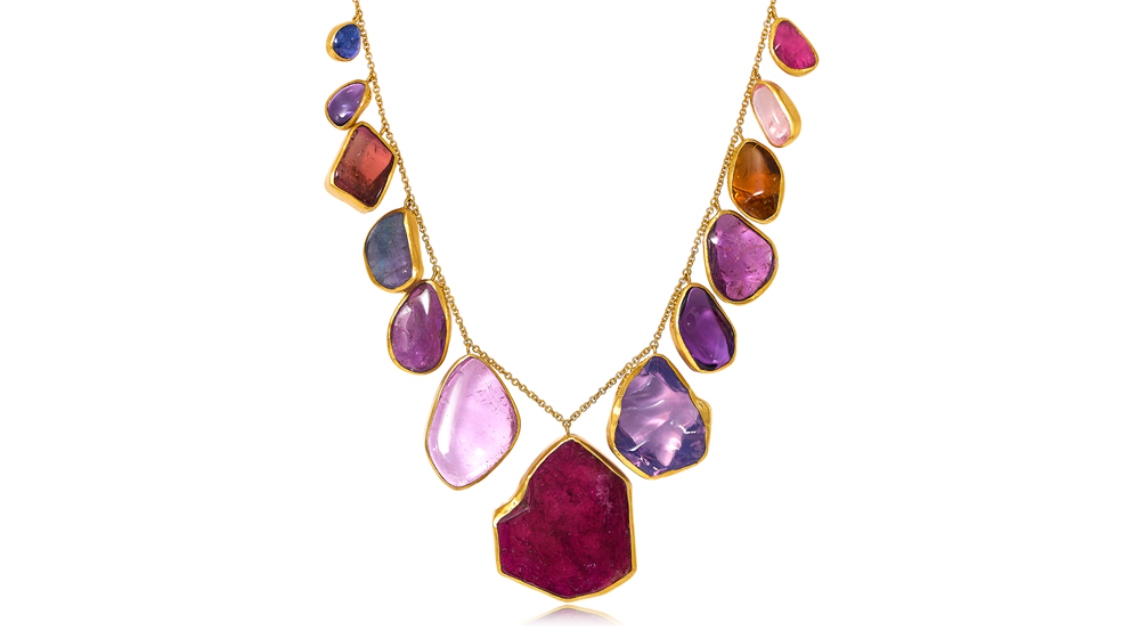 Pippa Small
It's impossible to meet Small and not admire her jewellery, which she wears piled, stacked and layered in a glorious tangle that jingles as she moves. It's your first clue that the designer, who was born in Canada and opened her first boutique in London's Notting Hill neighbourhood in 2007 (followed by a second boutique in Santa Monica, Calif.), excels at mixing disparate pieces into a beautifully maximalist whole.
But that's only half the story. Committed to creating jewellery in collaboration with grassroots organisations in Afghanistan, Borneo, Thailand, Myanmar, Colombia and India, to name just a handful of places where the peripatetic jeweller regularly finds herself, Small, who holds a degree in medical anthropology, is a devoted practitioner of sustainable and ethical sourcing. Not only is she an ambassador of the human rights organisation Survival International, she also was awarded an MBE in 2013 for her ethical jewellery and charity work.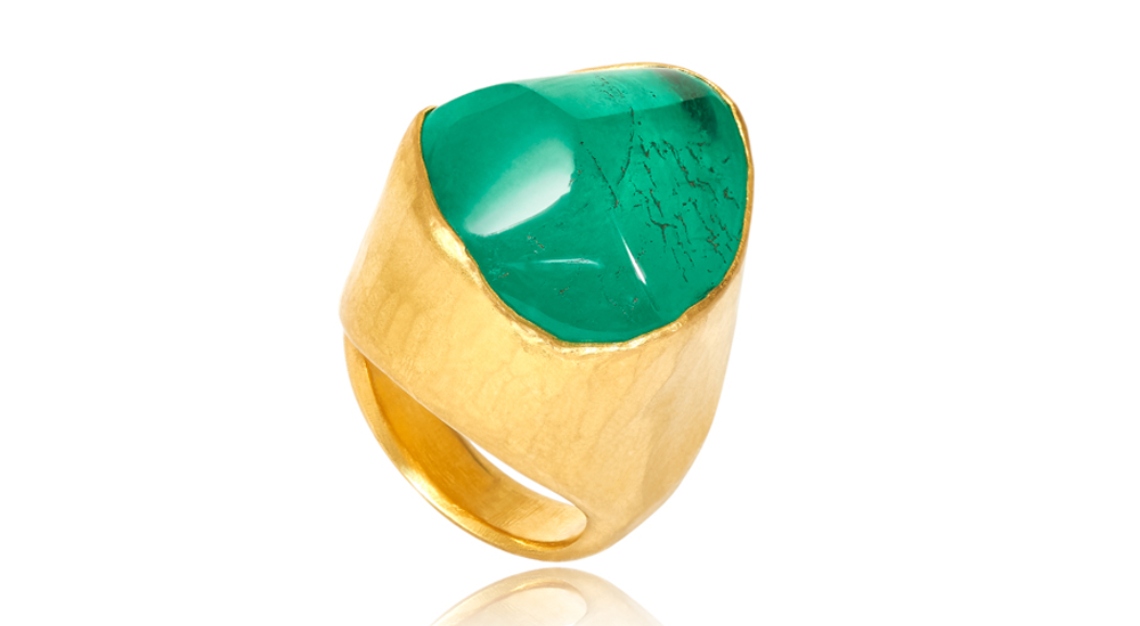 "My design philosophy is to make something soulful and beautiful that brings joy, but also empowers the maker," Small tells Robb Report. "And where possible the materials are sourced in a clean way doing as little as possible damage to the earth."
Best of all: When it comes to many of her designs, like the one-of-a-kind Collette necklace, strung with 13 hand-cut gems including pink tourmalines, rose quartz, lilac kunzite and burnt orange tourmalines, you simply have to point your mouse to Small's website to learn about the person who made it—in this case, Om Prakash, a stone cutter who runs a small workshop in Sanganer, in the Indian state of Rajasthan.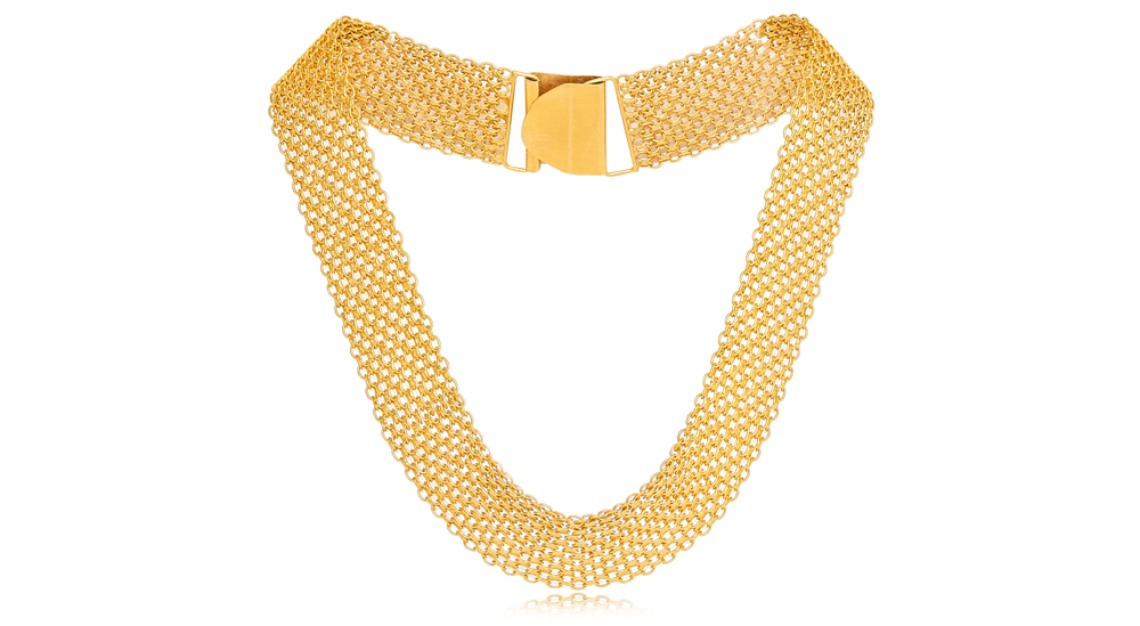 Small says her latest collection, Together Forever, encompasses all of her passions. The line is made of hand-panned eco gold extracted from the rivers of Choco, Colombia, by a cooperative of woman panners. The metal is then transformed into traditional-style chains and figurative filigree pieces—some set with hand-panned emeralds—by the traditional goldsmiths of Narino. Like all of her jewels, the pieces embody style and substance at the very highest level.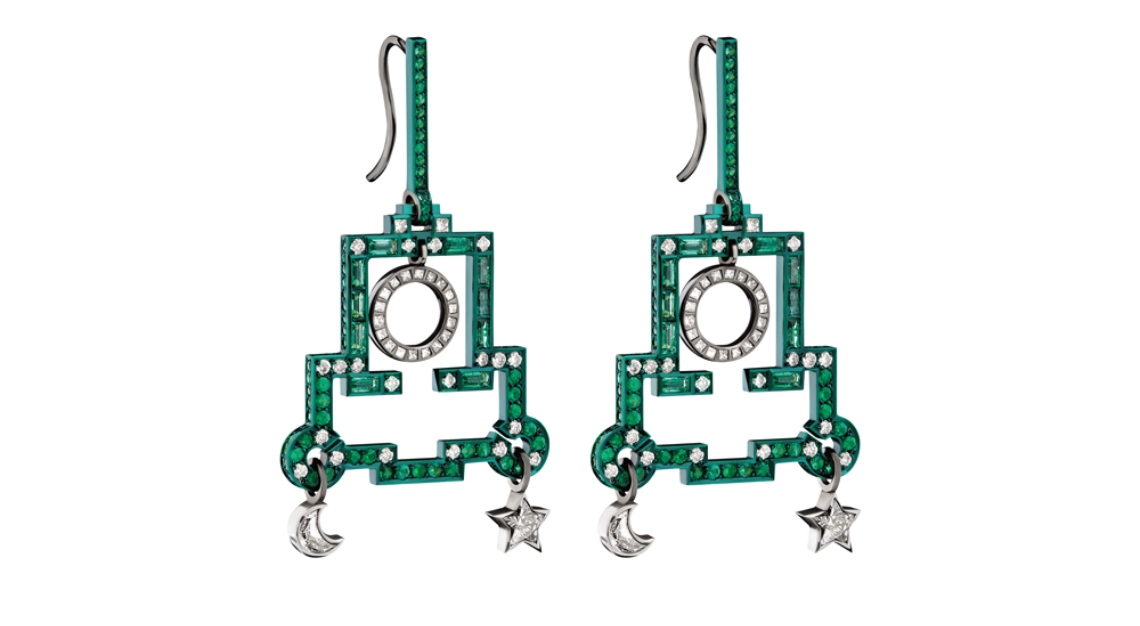 Solange Azagury-Partridge
From her signature Hotlips rings to her Poptail and Supernature collections, which display her trademark mix of coloured stones, Azagury-Partridge's playful fine jewels mix posh style with a punk sensibility that is unmistakably her own.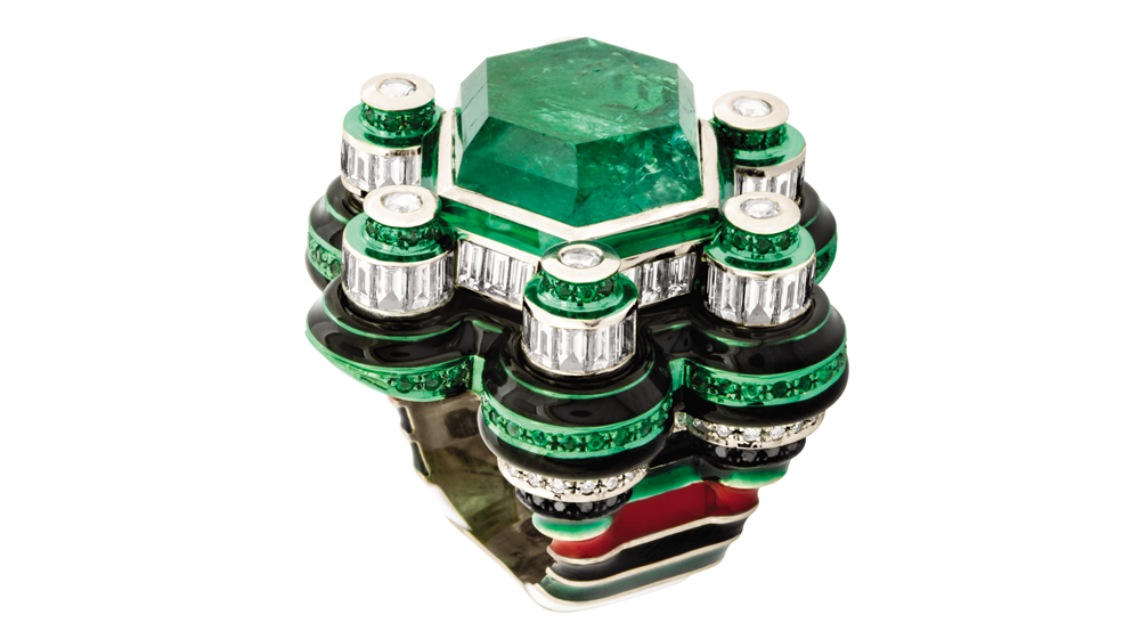 "Anything I create is all quite personal to my wants, feelings and interests at that moment," says the London-born jeweller, whose flagship boutique is in the city's Paddington neighbourhood. "I like to make sure everything is made beautifully, using interesting manufacturing methods and with some kind of inner meaning to the piece that can transcend or go deeper than its surface or visual impact."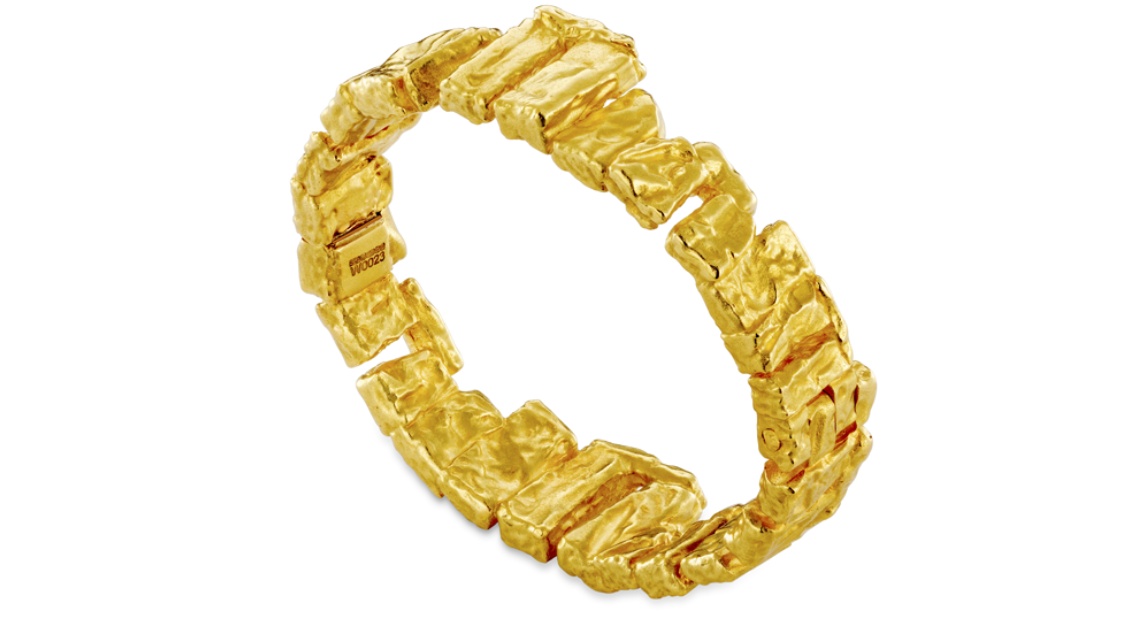 To wit: The designer's latest collection, Solid, is all about gold. "How elemental, grounding, light-filled, enduring and reliable it is," says Azagury-Partridge. "Also mythical, created apparently from the collision of stars. It differed from my other collections in that I used only gold, no gems, no enamelling, just that beautiful substance."
Up next for the designer are two collaborations, one with an American artist and the other with a lighting designer. Shine on, indeed.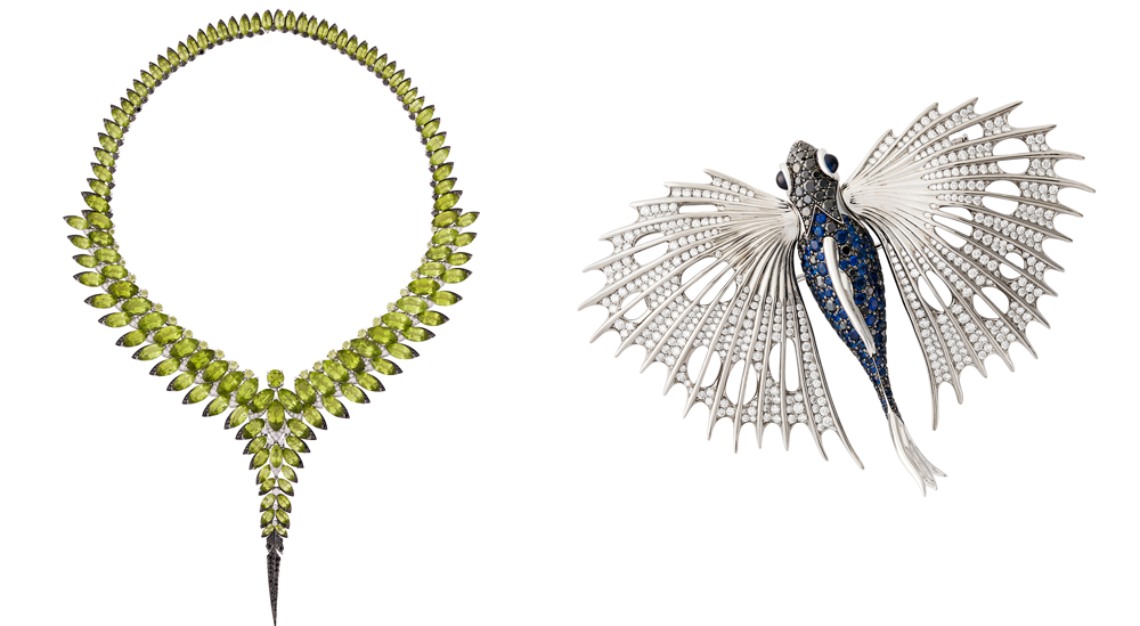 Stephen Webster
Chances are, you already know Webster's work thanks to the countless celebrities that are fans of his jewellery, including Madonna, Christina Aguilera and, most recently, Machine Gun Kelly and Megan Fox, for whom the London-based jeweller designed a two-stone engagement ring featuring his signature thorn motif in 2022.
It's no coincidence that the names cited above all boast serious music industry pedigrees: Webster, who hails from the town of Gravesend, located on the south bank of the River Thames, about 25 miles east of London, is the industry's quintessential rock-n-roll jeweller. That reputation is evident in both his designs, which honour his profound love of gemstones (in February, Webster celebrated his 40th year attending the Tucson gem shows) in unapologetically edgy settings, as well as his zero-f***s-given persona, in full display on Instagram.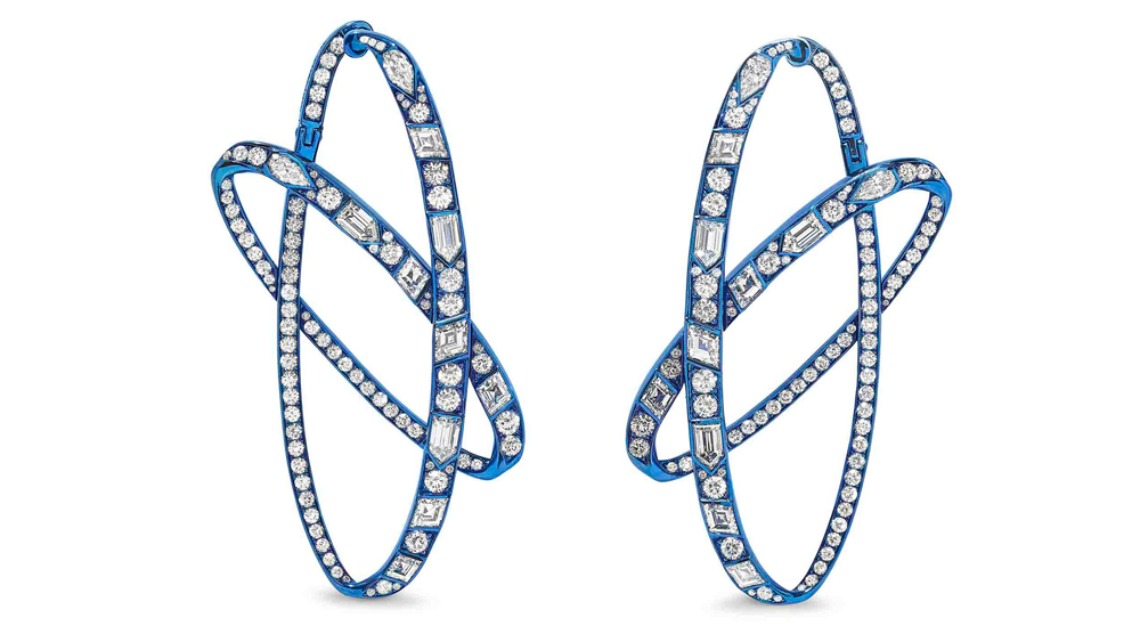 Since 1989, when he founded his brand in London, Webster has grown to oversee 100 points of sale worldwide including in the U.K., U.S., Russia, Dubai, Hong Kong, China and, as of February, Mongolia. At his workshop and design studio in Mayfair, he continues to hand fabricate collections such as No Regrets — which includes standout pieces like the Magnipheasant Feather collar set with 178 carats of "acid-green" peridot — all while advocating for the future of British craftsmanship and goldsmithing through in-house mentorship programmes and in partnership with groups such as the British Fashion Council. Little wonder that HRH The Prince of Wales presented Webster with an MBE in 2013 for his services to training and skills in the British jewellery industry.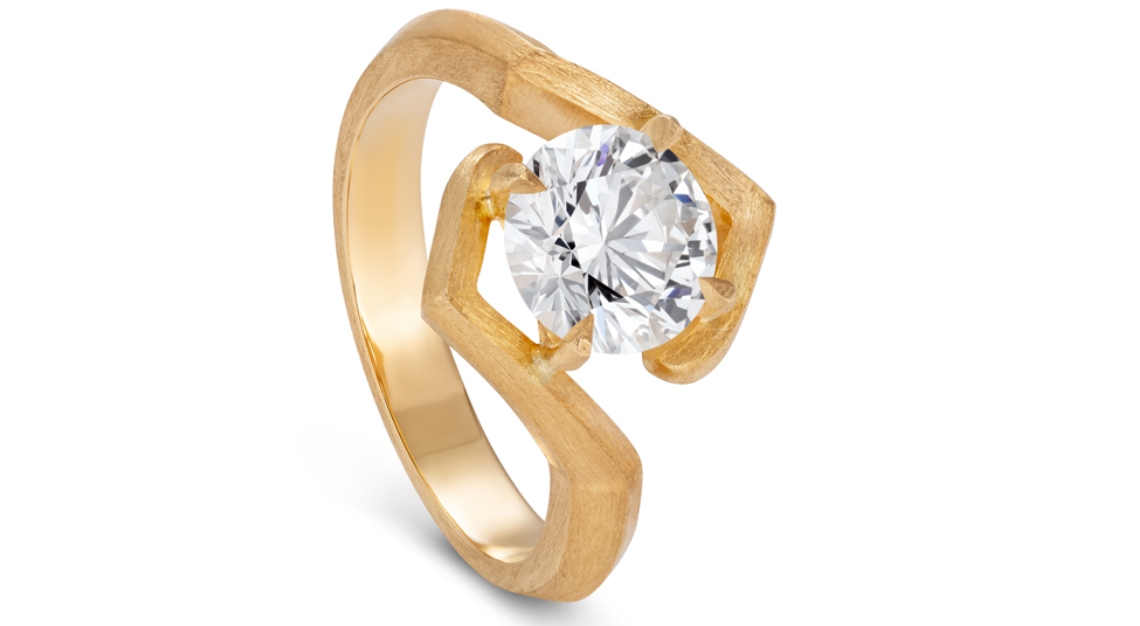 Thelma West
"Born in Lagos, Made in Antwerp, Realised in London." The message on West's website is loud and clear: The Nigerian-born diamond jeweller got her training in Belgium's diamond sector, but she established her business in the heart of London's Soho neighbourhood. "It was here that I dared to create my first piece of jewelry," West tells Robb Report. "The spirit of the place continues to fuel my belief that anything is possible."
She illustrates the connection between her jewellery and the city she calls home with an anecdote: "The name of one of my recent pieces was a nod to a traditional wine merchant in London," she writes in an email. "I called these supa dupa awesome studs 'Good Ordinary Studs' after falling in love with the concept of Berry Bros. & Rudd's 'Good Ordinary Claret.' Understanding, as a faithful client, that there is absolutely nothing ordinary about the said wine (or my jewels)!"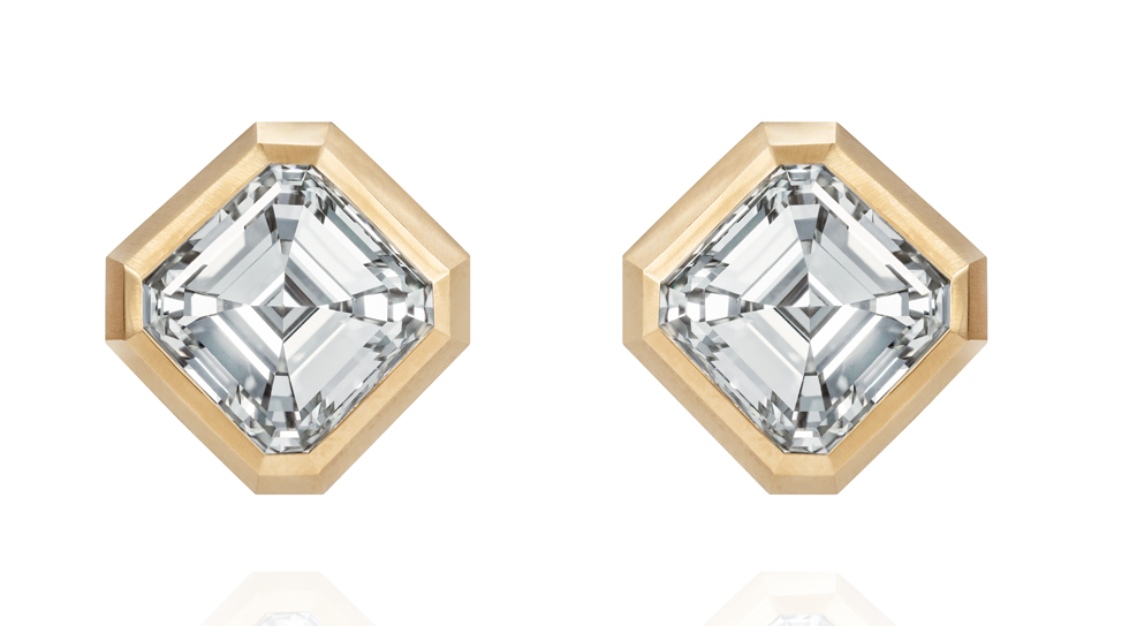 Indeed, West's specialty—one-of-a-kind custom jewels centred on spectacular natural diamonds (and the occasional coloured stone)—are the very definition of extraordinary. "It's important for me to have the diamond be the key part of my design," West says. "I keep it simple so that the gem's character shines through. In the end, my pieces have a certain grace to them, which I hope the wearer exudes, complimenting their personal style, be it jeans and a t-shirt or couture."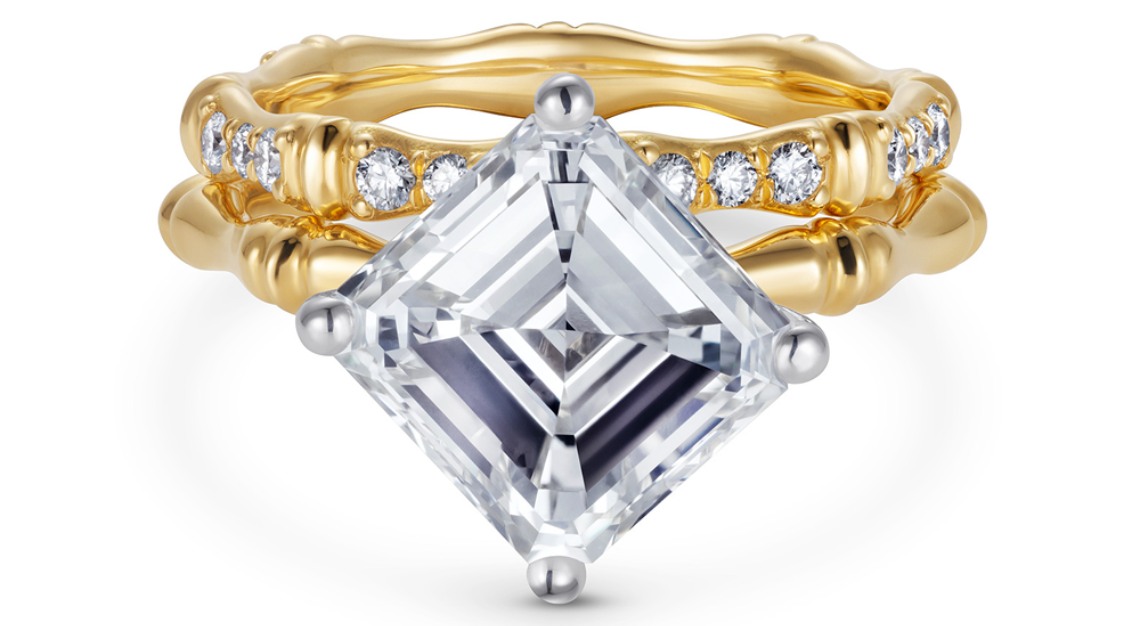 At the moment, West is working on a pair of earrings designed around 10 carats of Asscher-cut diamonds from Botswana, and another pair "with the most delicious green emeralds from Zambia," she says. "Which takes me to the one thing that I am really trying more and more to do differently from the past and from the old industry's standards: spending a huge amount of attention on sourcing sustainably mined gemstones and making my overall business as environmentally respectful as possible."
Theo Fennell
In 2007, Fennell, a mainstay on the London jewellery scene since 1982, when he opened his atelier on Fulham Road, staged an exhibition at the city's Royal Academy of Art. Called "Show Off!" it featured his most dramatic jewels at the centre of elaborate dioramas (picture the disembodied head of Marie Antoinette lying at the base of a guillotine, her ears glistening with Paraiba tourmalines). The museum-like experience made at least two essential points: First, jewellery is theatre. And second, it will outlast us all.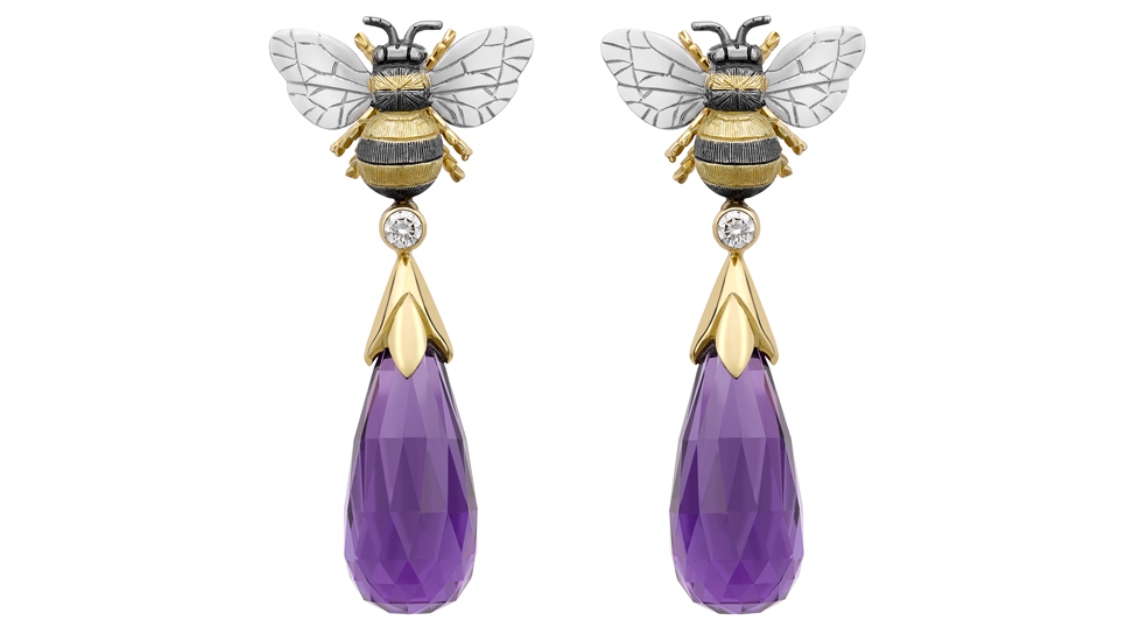 The latter belief lies at the heart of Fennell's decades-long devotion to the craft. "I believe that jewellery should have real emotional and sentimental heft for its wearer and not be just a fashion statement," he tells Robb Report. "Real, thoughtful and well-crafted jewellery can be a wonder of civilisation and not just an expensive, decorative, transient bauble."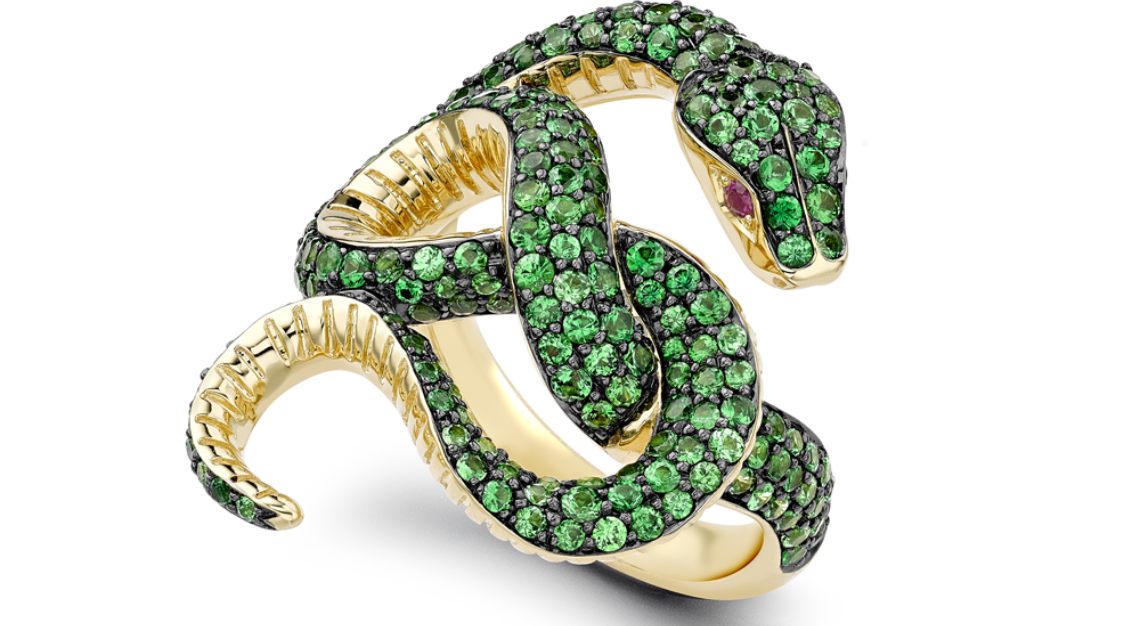 Fennell's work, much of it bespoke, draws inspiration from many things—churches, theatre, architecture, books, music, people and nature—but his hometown may be his most important muse. "London has a wonderful tradition of jewellery and goldsmithing," he says. "Our latest apprentice was given her 'freedom' in a ceremony which dates back to the year 1327 and still means that the recipient is good enough to work anywhere.
"Being in London means you are both steeped in the mysterious traditions of the past," he adds, "but surrounded by some of the most radical, creative design and thinking in the world."
This story was first published on Robb Report USA