The new Business Class seats now recline fully at the touch of a button, while offering more legroom in the flatbed position
Having flown to London on Singapore Airlines (SQ)'s newly refurbished A380, and having spent a week traversing the Iberian peninsula, I was looking forward to my journey home. Not least because my return flight was on a revamped A380 as well.
My flight, SQ 317, departed from Heathrow's Terminal 2, also known as the Queen's Terminal. Prior to departure, I spent a good hour in the Singapore Airlines SilverKris Lounge, conveniently located within spitting distance of the departure gate.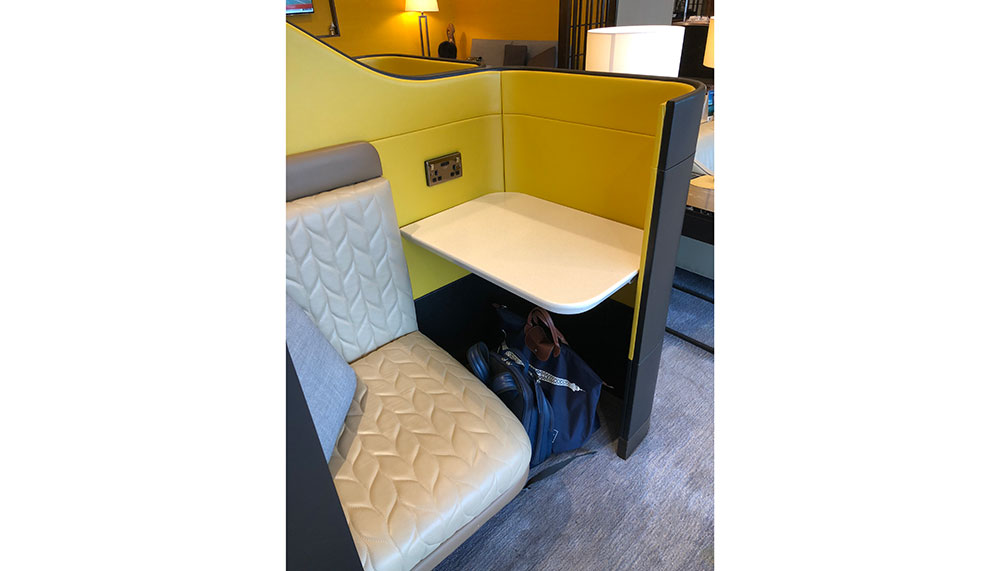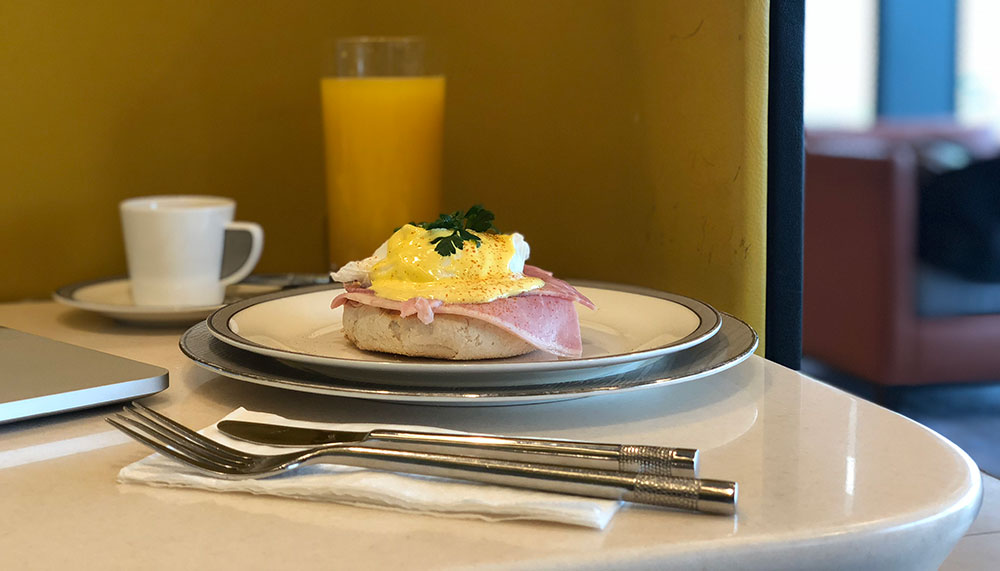 The friendly staff greeted me on arrival and wasted no time taking my meal order. Just as well – I hadn't had my breakfast yet. The lounge was decked out in jaunty shades of chartreuse and had the cosy, semi-private booth seats that I love.
Not all SilverKris Lounges have them, so – geeky as this sounds – I consider them a treat as and when I do encounter them. They're perfect for polishing off a meal while catching up on emails.
Upon boarding, I found that the upper deck was all-Business, a new configuration for the A380. I might have been imagining things, but the aisles felt a tad narrower than before. It could have been because the new seat enclosures are curvier and therefore occupy more space. The 1-2-1, all forward-facing arrangement remained, though.
My seat, 91A, was a window seat. At 25 inches (63.5cm) wide, they come with fold-down elbow rests, a new feature. As with previous generations of Business class seats, it is luxuriously upholstered in Poltrona Frau leather. The main difference is that the seats now recline into flatbeds at the touch of a button. Aisle seats have adjustable dividers that can be lowered fully to form a double bed – great if you're travelling as a couple.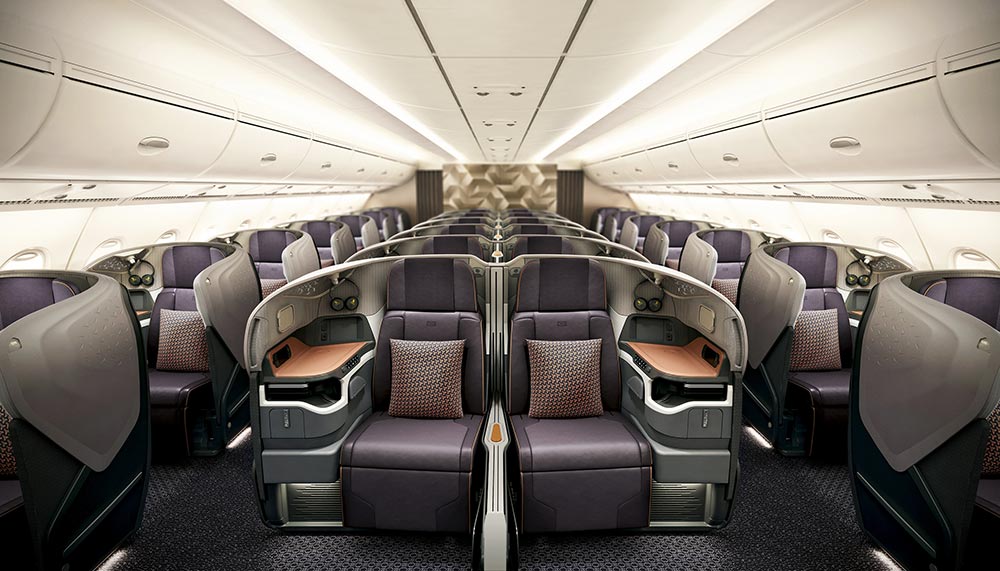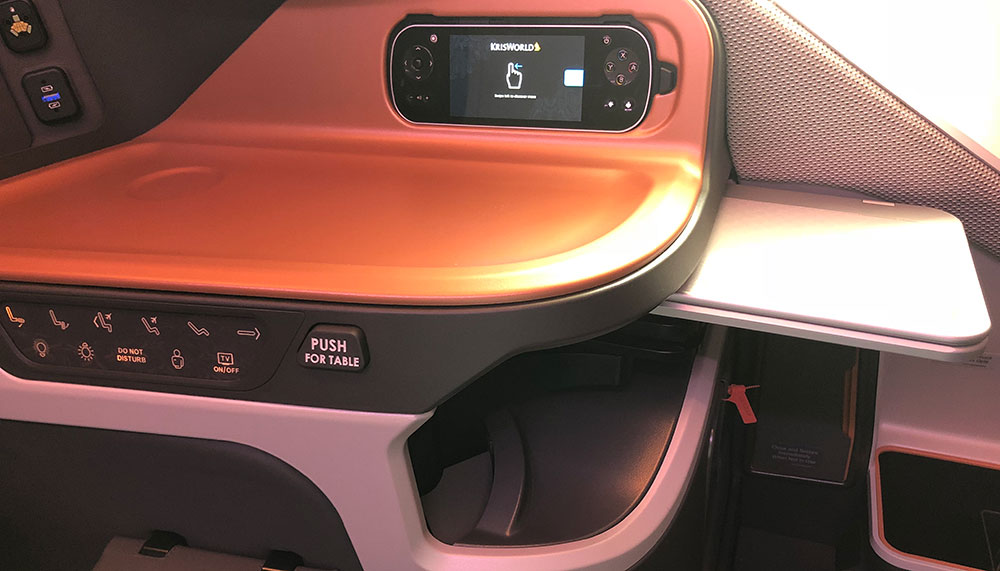 And instead of storage compartments on the side, there is space to stow your luggage under the banquette. I'm so accustomed to the side compartments that reaching under the banquette to retrieve my things takes a bit of getting used to. But the banquette is a brilliant design solution, as I later learn.
But first, more food. Lunch, actually. The service starts off with chicken and beef satay, a personal favourite because of the luscious, chunky peanut sauce. It's also a warm reminder of home. I welcome this dish with relish.
For my main, I chose the Chicken Biryani Karachi Style. It was wonderfully satisfying, with a home-cooked sensibility. I wondered whether a Pakistani caterer had prepared it. In any case, I was grateful that London had a sizeable South Asian population.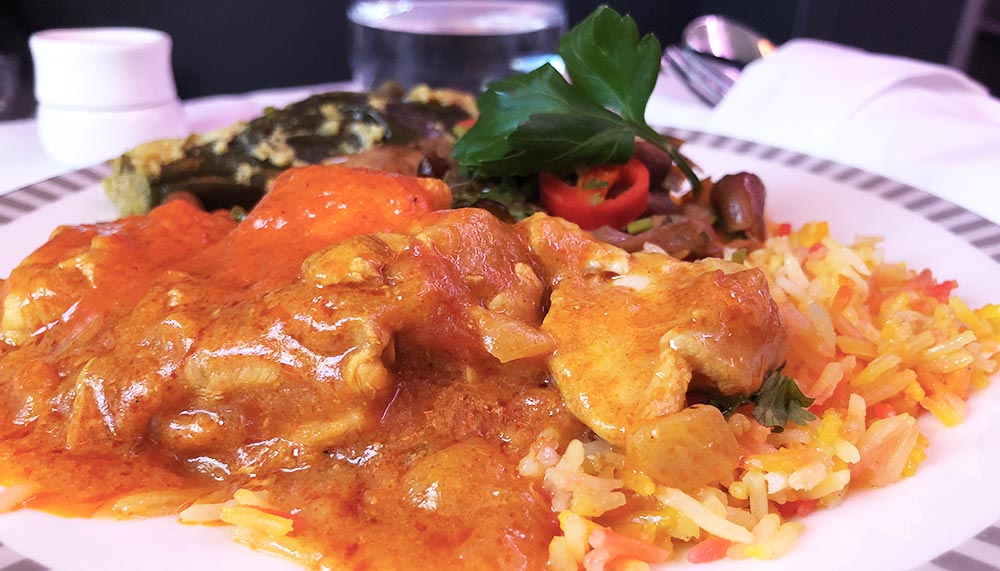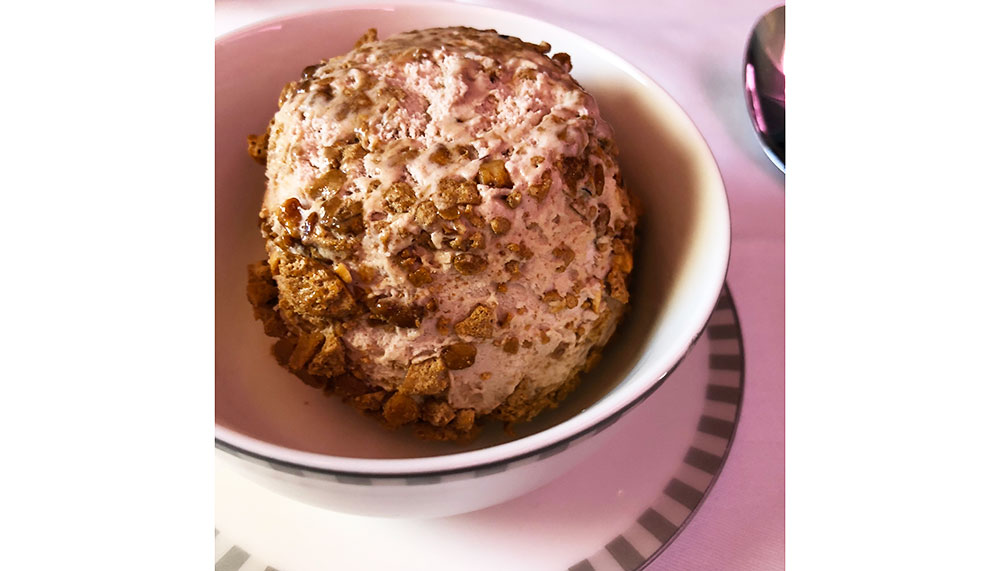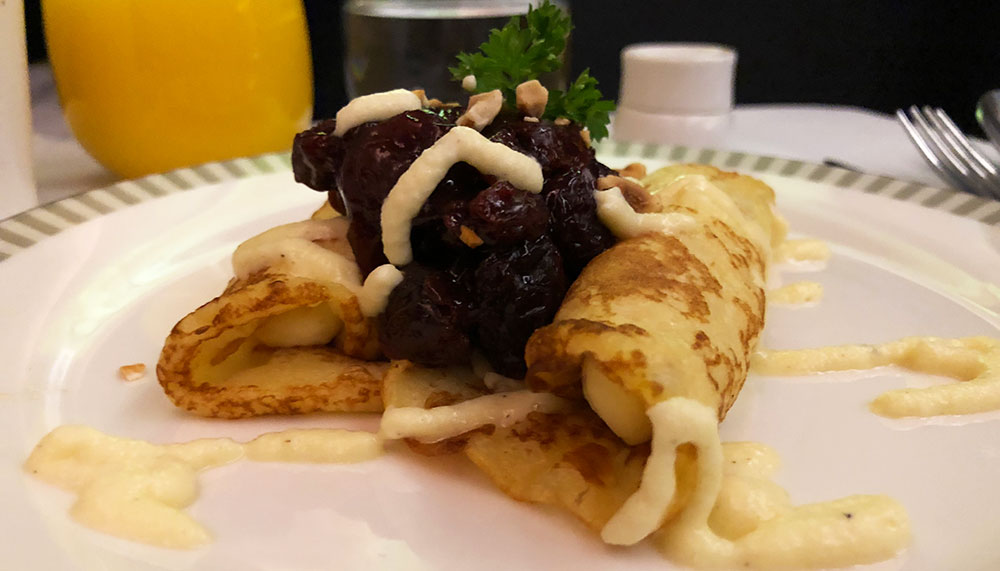 My dessert of Tartufo Nocciola – a hazelnut semifreddo covered in hazelnut praline and crushed meringue – was rich, creamy, and altogether very lovely. It sent me straight to bed, but not before I washed up. I liked that the toilets were articulated in the same design language as the cabins: all sleek, curvy and styled with coppery/burnt-orange accents. The Penhaligon's toiletries were also a nice touch.
Bedding down for the night, I enjoyed the hassle-free experience of activating the full flatbed recline with the simple push of a button. Mid-sleep, I realised the genius of the banquette design: with the side compartments gone, the banquette formed a continuous surface with the flatbed. There was now ample space to rotate my legs.
My only gripe was that the pillow could have been firmer, but that's just me nitpicking. I woke to a breakfast of Warm Crepe Filled with Quark Cheese, which came with a sour cherry compote and vanilla sauce. It wasn't anything out of the ordinary, but it didn't matter, for I was home safe and sound.