Three for the Show
There was plenty of glitz and glamour at this year's Singapore Yacht Show – 14,000 visitors swung by One˚15 Marina Sentosa Cove to admire the 94 yachts on display. Numerous cocktail parties were held on the impressive boats, because really, a yacht is a great place to throw a party.
But more than the great location, parties and yachts, there were the people, and we're not just referring to the party attendees and yacht owners.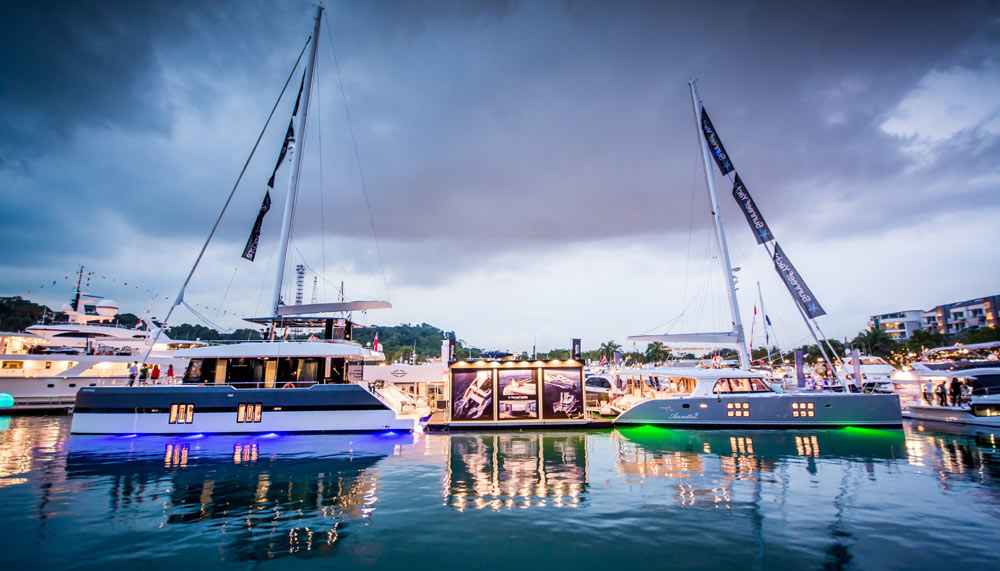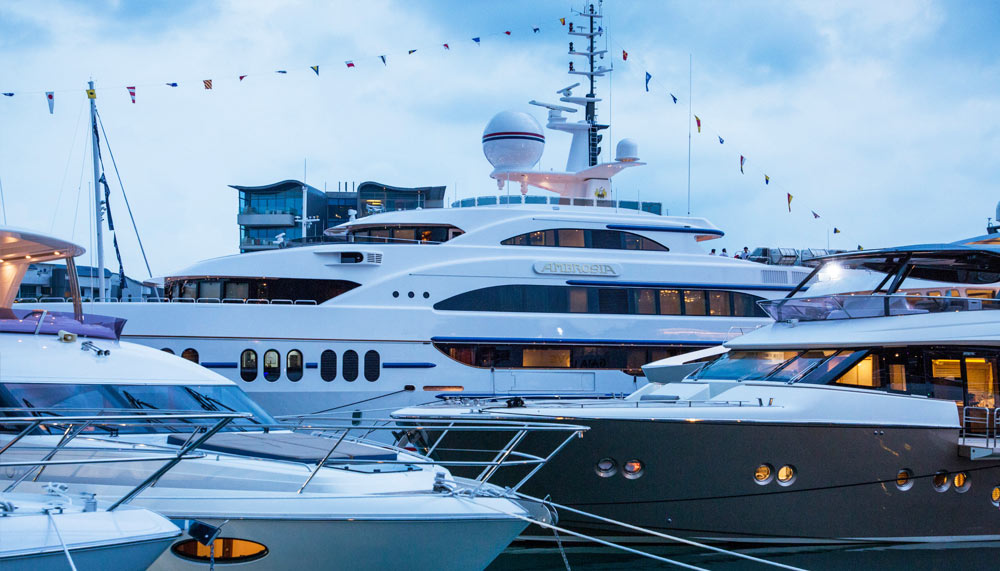 Numerous key executives from the world's biggest manufacturers were in attendance and along with that, some fascinating, surprising insights from the top men in the yachting world.
Then there was the future of luxury yacht retail, a virtual reality yacht configurator from Singapore-based start-up, SW Interactive.
It goes without saying those were but a small selection of the goings-on at the seventh edition of the Singapore Yacht Show. Judging by the strength of this year's show, we're going to go out on a limb to say the eighth one will be even better.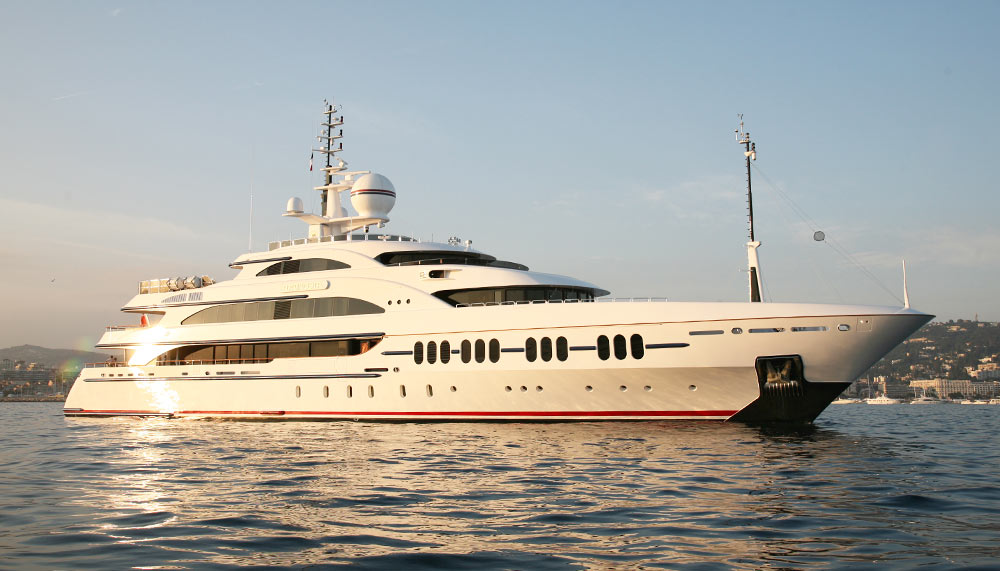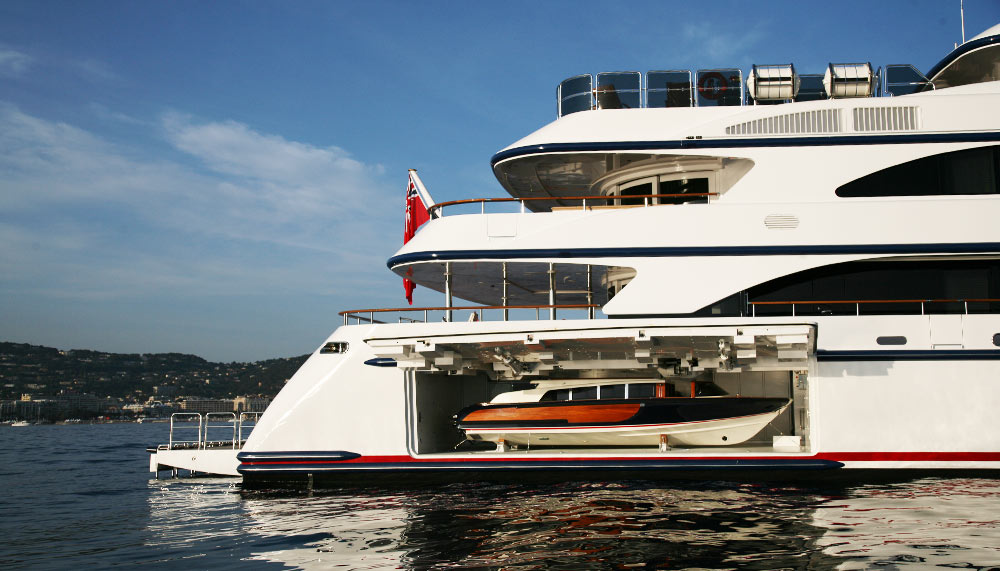 Source Locally To Make A Global Impact
In typical Latin fashion, Vincenzo Poerio, chief executive of superyacht builder Benetti is chatty. So chatty, in fact, that his PR minder had to gently curtail our interview session so that he could attend a press conference.
He also has interesting views on the superyacht industry, seeing it as "a redistribution of wealth".
"When you build a yacht, you are giving part of your money back to the community," he explains.
Poerio says that in addition to supporting the local economy in Benetti's hometown of Viareggio, northern Tuscany, it also has service facilities scattered throughout the world, plus the hiring of locally sourced crew, maintenance personnel and supplies.
It might seem a little odd that he's talking about social justice while sitting on a champagne gold embroidered satin sofa, feet resting on (what I assume to be) deep-pile lambswool carpets on a 60m-long superyacht. But clearly, this is a topic close to his heart, speaking passionately about a range of other socio-political issues (he seems to lean to the left, if you must know).
Poerio's passionate about Benetti's superyachts and the yard's long history, a particularly important purchase consideration for Benetti's Asian clients, he says.
"A lot of people in the Asian region buy into the brand, and we have 150 years of history. Otherwise, you'd be just like any other company. If you come to our facility in Viareggio, you'll see years and years of history – this has to be maintained," he asserts.
Brexit Hasn't Been All Bad, At Least For Princess Yachts
When ex-McLaren Automotive man, Antony Sheriff, joined Princess Yachts in early 2016, it had shed more than 300 workers (mostly in its production department) due to low order numbers, plus the Brexit referendum and the potential economic uncertainty it might bring.
Sheriff's tenure at Princess Yachts might have had some bad weather forecast early on, but for the foreseeable future, it's anything but stormy seas.
The boatyard has re-hired many of the staff it laid off last year and is expanding its quality control and R&D teams, Sheriff says.
More importantly, he adds, "our order book is phenomenal – we're selling boats now at the rate that's 25 per cent quicker than we can make them". Part of the reason, he says, is a "windfall" brought about by the weaker pound, which has made it cheaper to buy a Princess yacht, though he's also quick to point out sales have been growing even before that.
And with Princess Yachts' renewed vigour and R&D investment, it might be safe to assume we might be seeing an above-40m boat from Plymouth soon.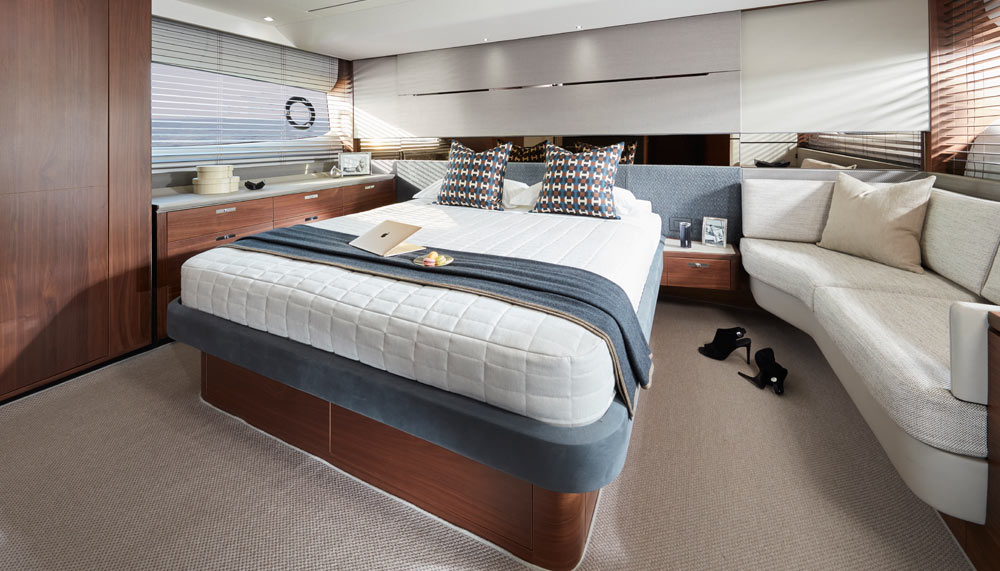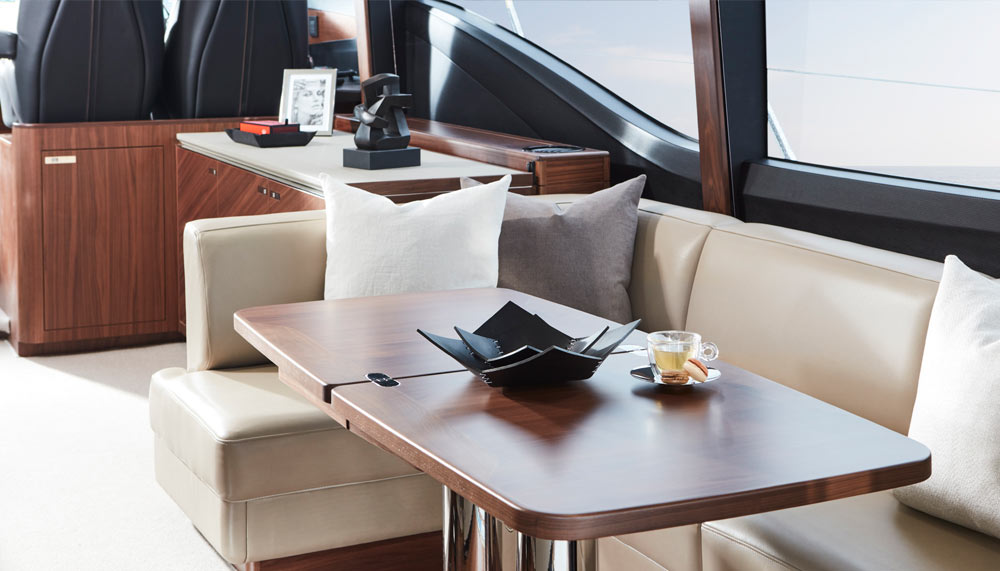 Sheriff, however, is quick to quash the suggestion.
"When you get beyond 40 metres, there's a different level of technology and skill required, a stretch from where we are now. We could do a 50-metre boat that's very competitive, but then, it might make more sense to use different construction methods from what we do now." From a managerial standpoint, I'd rather spend the time, money and effort in making our existing boats significantly better, than entering a market where we don't have the technology to be the best."
Virtual Reality Yacht Configurators Are The Next Big Thing
A virtual tour of your yacht-to-be isn't a revolutionary concept, and high-resolution, stunningly lifelike renderings are widely available.
Hoping to shake that up a little, however, is SW Interactive, a Singapore-based start-up headed up by Zeca Carvalho. According to Carvalho, even the best yacht configurators just offer a fly-through of a yacht. You can't interact with the fixtures nor can you take it out on a virtual sea trial.
With SW Interactive's virtual reality software, which I got a demo of at the Singapore Yacht Show, however, you can. The possibilities are immense. A buyer can see the best placement for a table or how the saloon could use a touch more light.
The catch is, these are still early days yet, for both the software and hardware. The software works, but there are minor niggles. For example, some elements required me to be in a precise spot before they could be manipulated. Nothing that can't be ironed out by Carvalho and his team, I'm sure. On the hardware front, the software demonstrator was running on HTC's Vive VR unit. The headset works well, but the handheld controllers (used to manipulate objects, open doors, operate boat controls, etc) are clunky and awkward.
This is no fault of SW Interactive and more an indictment of how virtual reality hardware is still in its infancy.
Still, what I saw (virtually or otherwise) has huge potential and going by how things are looking, I'd say it's a matter of 'when', as opposed to 'if'.