These combine broad beams with unconventional interiors to create the space of superyachts that are sometimes twice as long
For many yacht owners, the solution to finding more space aboard for friends and family is summed up by that immortal line by Chief Brody in Jaws: "You're gonna need a bigger boat."
Until now, bigger has typically meant longer. But that's quickly changing as more and more builders are creating interior volume by going wider and taller. For disrupter builder Wally Yachts and its polarising new Wallywhy 150—which refers to its internal volume rather than the boat's length—the quirky design is said to deliver 50 per cent more space than more traditional 24-metre yachts.
Other builders like Princess have been in the game since 2021. Its X95 first appeared several years ago, effectively throwing down the gauntlet as a way forward for sub-30-metre yachts to supersize both interior and exterior volumes.
Since then, many other builders of small superyachts have jumped on board, with designs that typically have somewhat bloated profiles, far-forward main suites, and open transoms—features all designed to maximise space but minimise length.
Here are 10 new yachts 100 feet and under that are breaking the mould in an attempt to dominate the nautical space race.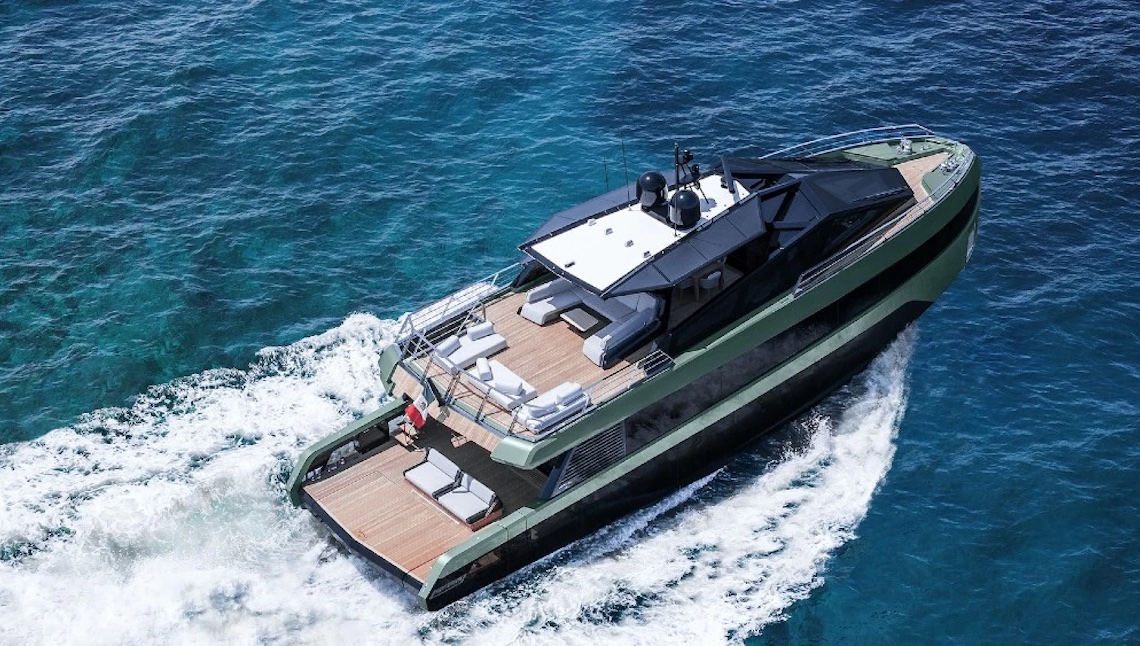 wallywhy150
It's no wonder that disrupter Italian builder Wally—now part of the Ferretti Group—calls its latest head-turner a "spaceship." Claiming up to 50 per cent more space than comparable 24-metre yachts, the 150 (named after interior volume rather than length) has standout features like a main salon with over eight feet of headroom and a beam of more than 6.7 metres. The pragmatic design includes a one-level main deck attached to an open rear cockpit that offers easy access to the water. Its most noteworthy feature is the rule-breaking, full-beam master suite tucked into the bow on the main deck. It has wraparound glass—stretching around the bow—for panorama-like views from the main bedroom. Priced from about US$6.7 million.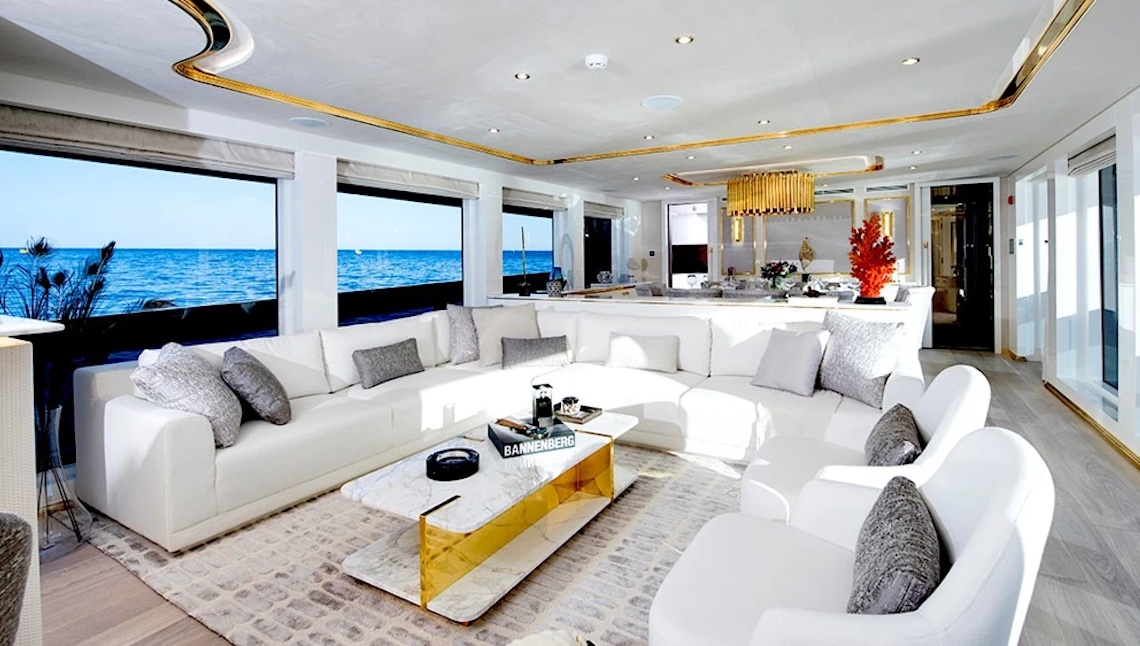 Lazzara UHV 87
Short for Ultra High Volume, this new Turkish-built pocket superyacht is a sistership to Lazzara's UHV 100 and 125 models. The newest Lazzara boasts an impressive 200 square metres of interior space in its 26.5-metre length. Arguably, the boat is not pretty in a classic sense. The towering hull sides, blunt, plumb bow, and dark-tinted glass make it look more like a dinner cruiser than a mini-superyacht. But the interior space is astonishing, from the cavernous Sky Lounge, with its floor-to-ceiling windows, to the salon with a separate, chandelier-lit dining area and chef's galley. With a fuel capacity of 3,000 gals, the twin 1,000 hp Volvo D13s deliver a top speed of 16 knots. The boat also has transatlantic range. Base price starts at about US$10.9 million.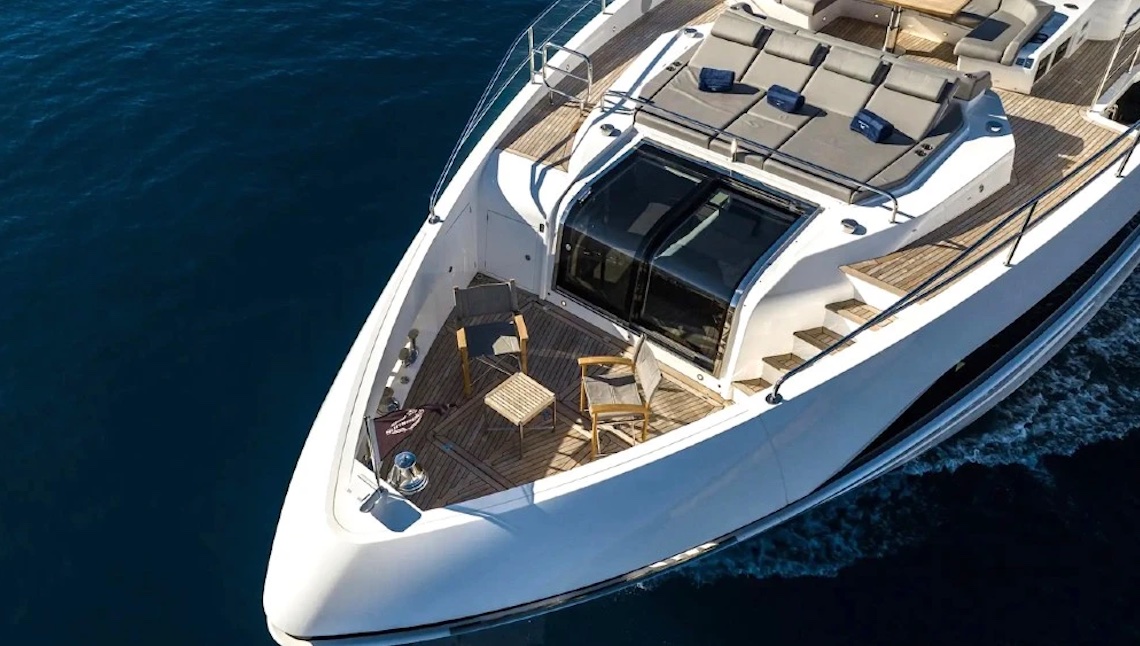 Sunseeker 100 Yacht
Movie nights under the stars should have a whole new appeal aboard UK builder Sunseeker's brand-new 30-metre yacht. Lie back on the yacht's extra-wide foredeck sun pad and watch the latest blockbuster on a 140-inch screen with laser projection. Or, if you're the lucky owner, stargaze from your private terrace tucked away in the bow, just steps from the full-beam main-deck master suite, with atrium-style glass sliding doors. One of the best innovations here is the wide, uninterrupted walkway around the entire top deck, which provides safe, easy access from the flybridge to the forward entertaining space. With its twin 2,600 hp V16 MTU diesels, top speed is an impressive 29 knots. Priced from about US$10.5 million.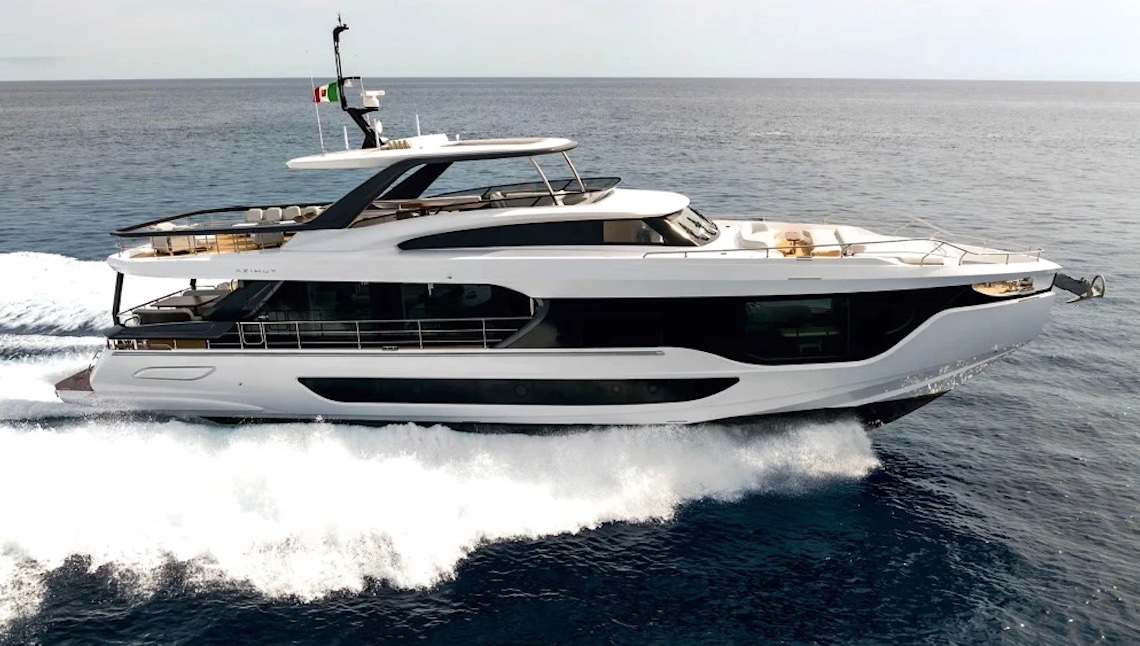 Azimut Grande 26M
For its brand-new Grande 26M compact superyacht, Italian builder Azimut has gone extra wide to create massive interior and exterior spaces. Spatial highlights include a full-width flybridge that's almost six metres across and close to 12-metres long and a foredeck entertaining area that seems more like an outdoor patio. The Alberto Mancini-styled go-fast cruiser is crammed with space-enhancing innovations, such as a teak-decked garage door that, at the touch of a button, hinges upwards to extend the rear cockpit by almost five feet. New ZF pod drives coupled to the yacht's twin 1,650 hp MAN V12 diesels also save space. It is priced from about US$6.2 million.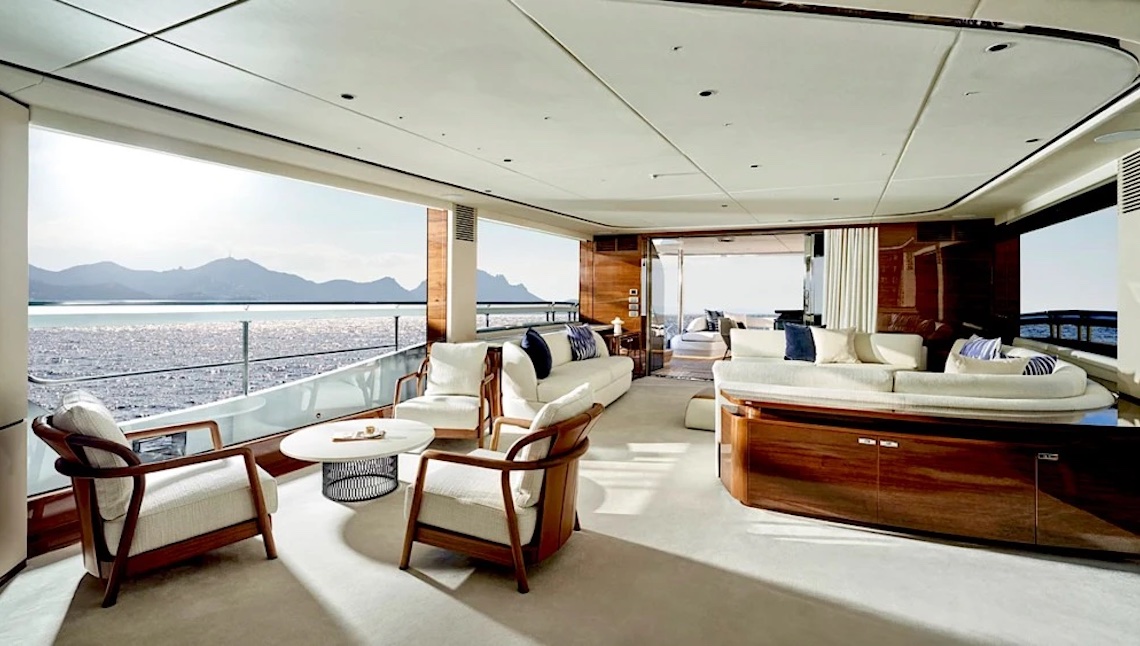 Princess X95
As we said during our 2021 tour of Britain's Princess Yachts' tri-deck X95 "When it comes to the polarising, head-spinning design, there are no half-measures, no in-betweens. You either love it. Or loathe it." But what those eye-popping lines hide is perhaps the most spacious 29-metre luxury cruiser in the category. Reckoned to be some 40 per cent roomier than cruisers with the same length, the X95 has stretch-out accommodations for up to 10 in five cabins and living spaces that rival most apartments. The flybridge covers almost the entire length of the yacht. The 100 is also fast, with twin 1,990 hp MAN V12s delivering a top speed of 23 knots. Prices start at about US$12 million.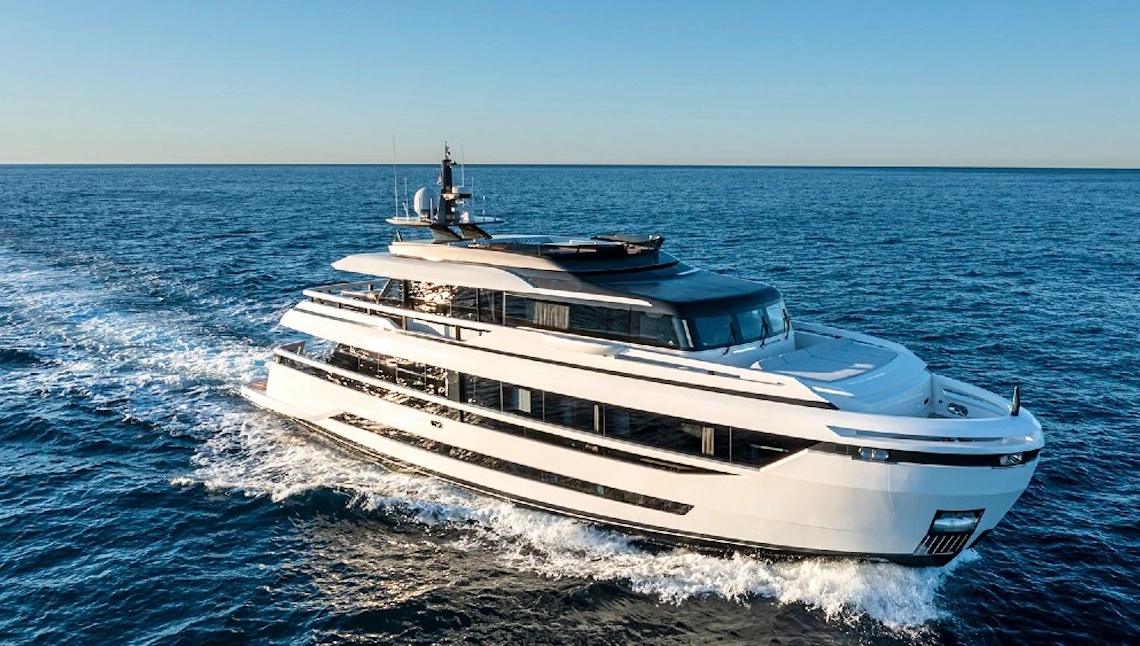 Extra X96 Triplex
This broad-beamed 29-metre yacht is from the Italian builder Extra Yachts, which is part of the Palumbo Superyachts Group. While it's called the Triplex, there are actually four levels if you include the cosy upper sundeck with its outdoor kitchen, dining area, and oversized sun pads. The exterior comes courtesy of Italian designer Francesco Guida, while the interiors are by Milan-based Hot Labs. Both teams have made the most of the yacht's class-leading 7.6-metre beam. Notable features include a vast full-beam master on the main level and an upper salon dedicated entirely to dining, with a table for 10, an open chef's galley, and an adjoining outdoor bar. Twin Volvo IPS1350s deliver a 16.5-knot top speed. Priced from US$12 million.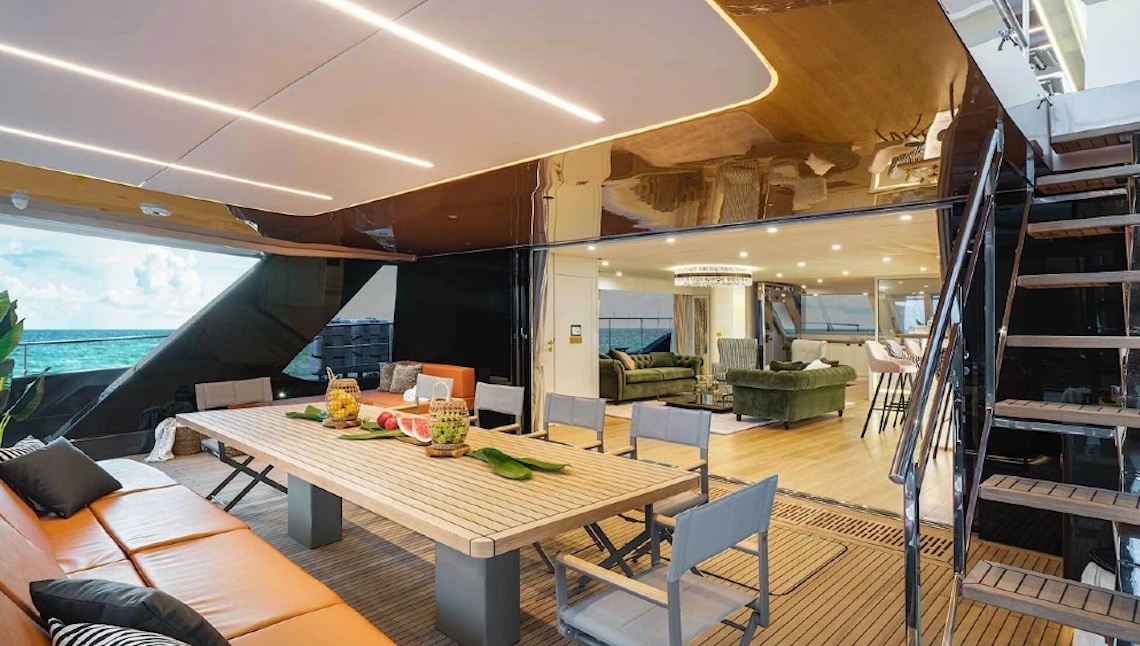 Sunreef 100
This Sunreef power catamaran's beam spans a staggering 13.4 metres, offering the kind of interior and exterior spaces you only get with superyachts twice the length. Every element of the yacht is XXL-size—from the massive hydraulic swim platform to the full-width flybridge that covers almost 93 square metres. Down in the salon is a huge 11-seat U-shaped bar that would delight any mixologist. The five staterooms in the twin hulls have space for 10. A pair of 1,300 hp MAN V8 diesels deliver a six-knot top speed. It is priced from about US$15.3 million.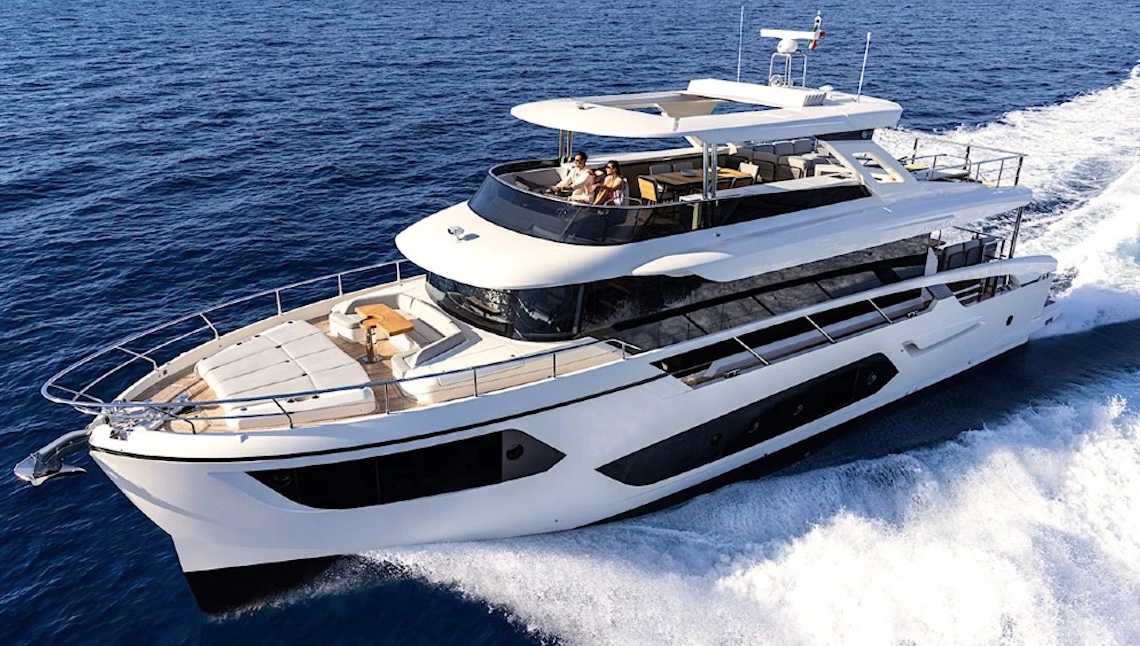 Absolute Navetta 75
In Italian, the word "navetta" translates to "little ship." Which is a perfect description for Absolute's new 23-metre fast cruiser. It's an evolution of the strong-selling Navetta 73 but with nearly two feet of extra length. The yacht's expansive interior volumes will remain the same, with features like a forward master stateroom on its own level that has private entrance steps away from the main salon. The salon features floor-to-ceiling glass, with full views of the water, courtesy of open bulwarks. Twin 1,000 hp Volvo IPS1350 diesels deliver a top speed of 25 knots. Pricing starts at about US$4 million.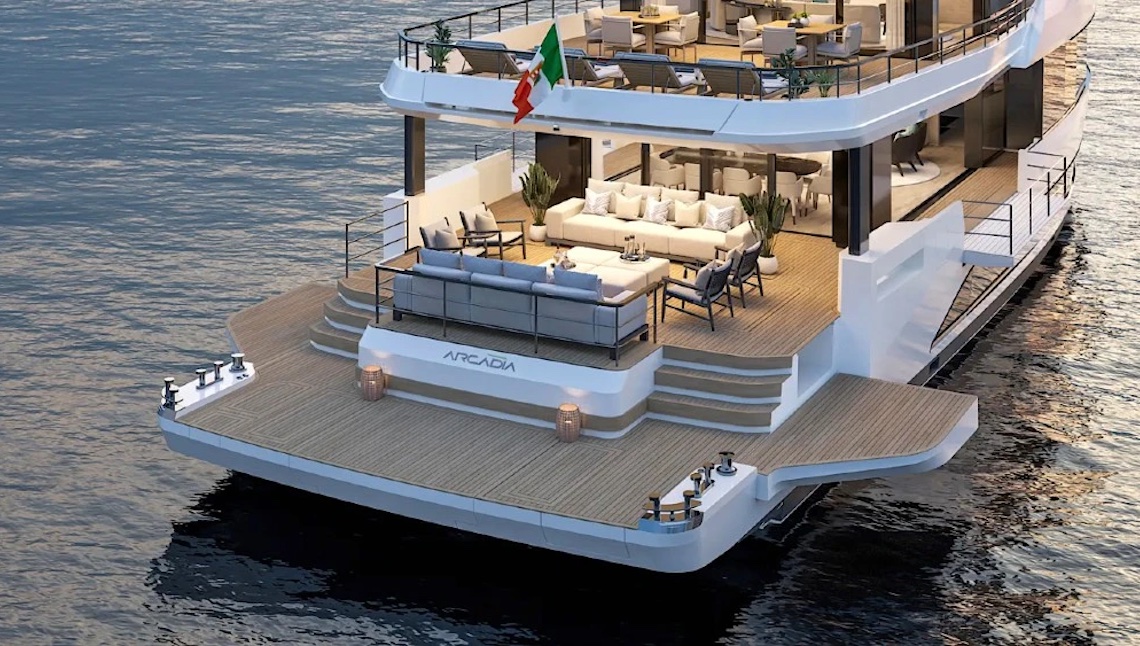 Arcadia A96
Cross a spacious Miami high-rise penthouse with a Canyon Ranch spa and the result could be this new 29-metre superyacht from Italian builder Arcadia. Boasting a remarkable 399 square metres of total living space, there's room for 12 guests and five crew. And the living spaces even expand, courtesy of fold-down terraces in the main salon and on the rear deck. But the yacht's focus on wellness and healthy living sets it apart. That expansive, teak-decked foredeck, spanning over 500 square feet, is perfect for yoga sessions or meditation, while the cockpit and beach club offer another 93 square metres of social space. For extra peace and quiet at anchor, solar panels can provide up to nine hours of generator-free power.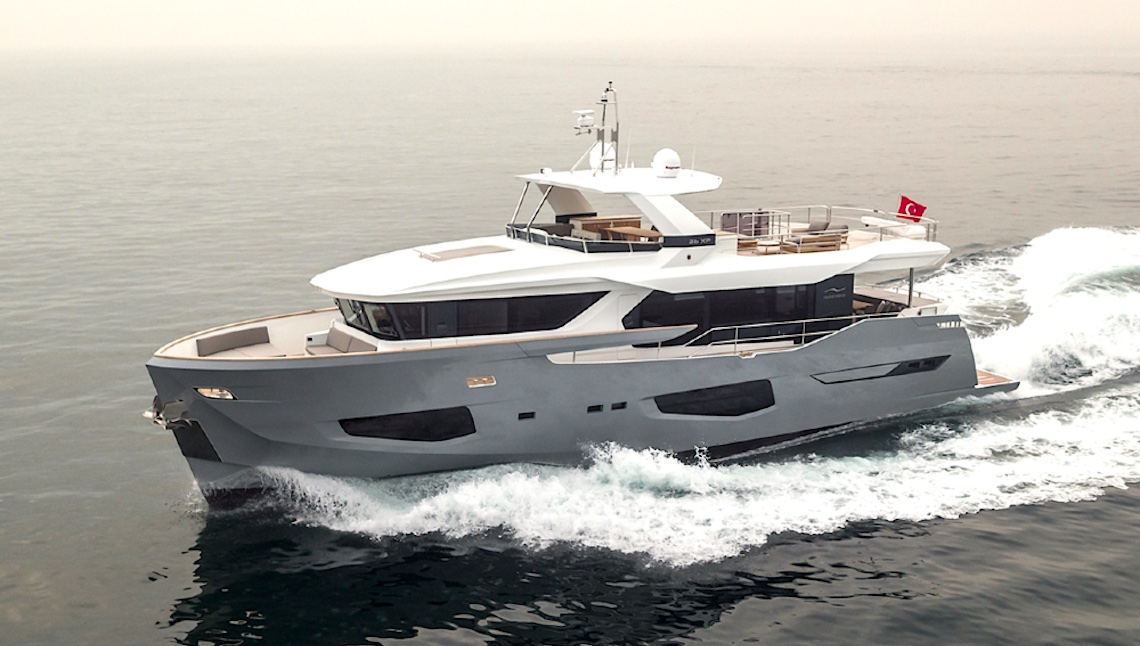 Numarine 26XP Fast
Think of it as offering pace, with space. Turkish yard Numarine has been building its bold 26-metre 26XP explorer-style mini-superyacht since 2018, but later this year, it will launch the U.S.-focused 26XP Fast. Instead of slow-churning 435 hp diesels and nine-knot cruising, it's bolting in a pair of mighty 1,800 hp MAN V12s and modifying the hull to deliver a top speed of 31 knots. What hasn't changed is the XP's cavernous interior and expensive deck space. Take the top-deck flybridge which, thanks to the yacht's 6.4-metre beam and far-forward helm, spans over 65 square metres. That space will include a dining table for eight, a full outdoor kitchen, and more lounges than a Saint-Tropez beach bar. Prices start from US$6.95 million.
This story was first published on Robb Report USA