Butterflies in our tummy
A society watch is the kind of timepiece that starts conversations. Jaquet Droz's Loving Butterfly Automaton and the Vacheron Constantin Metiers d'Art Copernicus Celestial Spheres 2460 RT both have what it takes to be the ultimate society watch.
The one thing about Jaquet Droz is its sheer dedication to tradition. A recurring theme in its novelties since 2013, Loving Butterfly takes us back to 1775, when Henri-Louis Jaquet-Droz created an automaton capable of drawing astonishingly accurate sketches, including one of a cherub driving a chariot pulled by a butterfly.
Loving Butterfly Automaton unites three artisanal crafts mastered by Jaquet Droz: stone dial-making, gold relief engraving and miniature automata. With either onyx or black mother-of-pearl as the backdrop, the dial has been transformed into a fantastical scene from the forests of Switzerland's Vallee de Joux.
The trees and accompanying foliage were carved out of gold individually and arranged in varying depths for a three-dimensional effect. Likewise, the cherub and his butterfly-powered chariot were crafted in excruciating detail, right down to the butterfly's filigreed proboscis.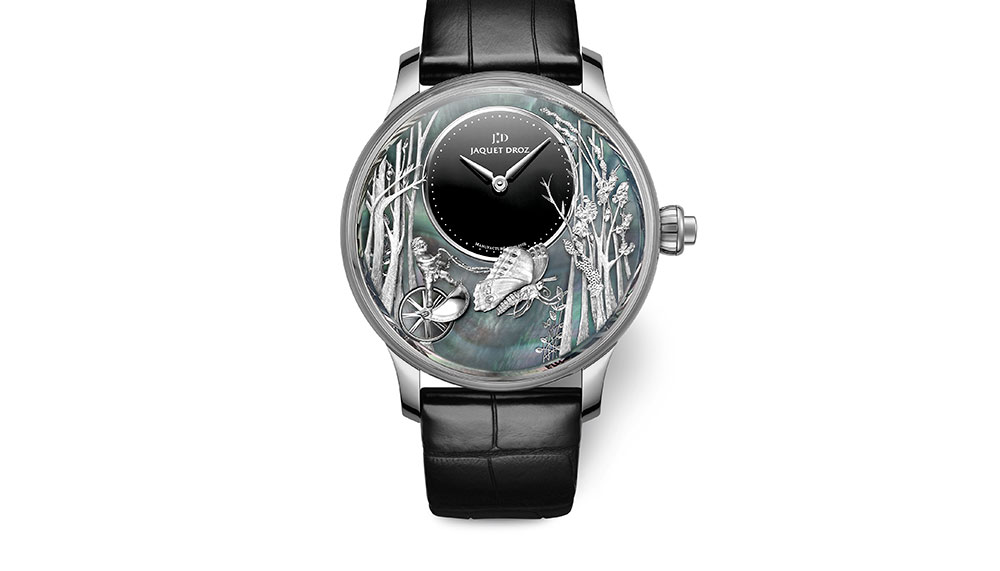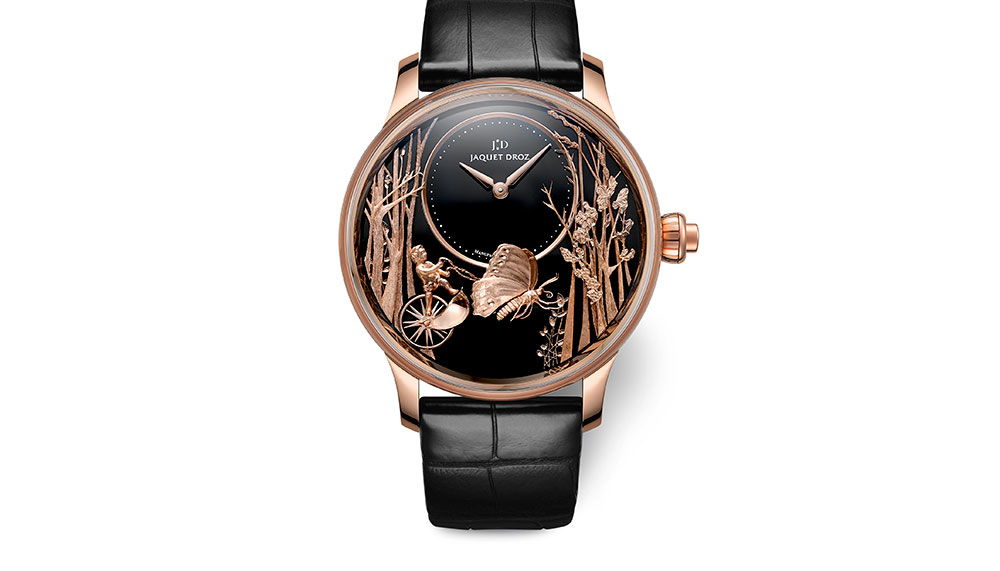 And then we have the Vacheron Constantin Metiers d'Art Copernicus Celestial Spheres 2460 RT, a watch that pays tribute to the work of Nicolas Copernicus whose theory of heliocentrism revolutionised the way people understood the world. On its dial, you can see how the earth spins on its axis every 24 hours and how it orbits around the sun in a little over 365 days.
Metiers d'arts is also a strong suit of Vacheron Constantin, whose in-house artisans are dedicated to crafting some of the manufacture's most lust-worthy timepieces. Three variations of this watch have been created: one with an enamelled dial paired with an enamelled planet earth, one that is fully engraved by hand and one that combines engraving with enamel.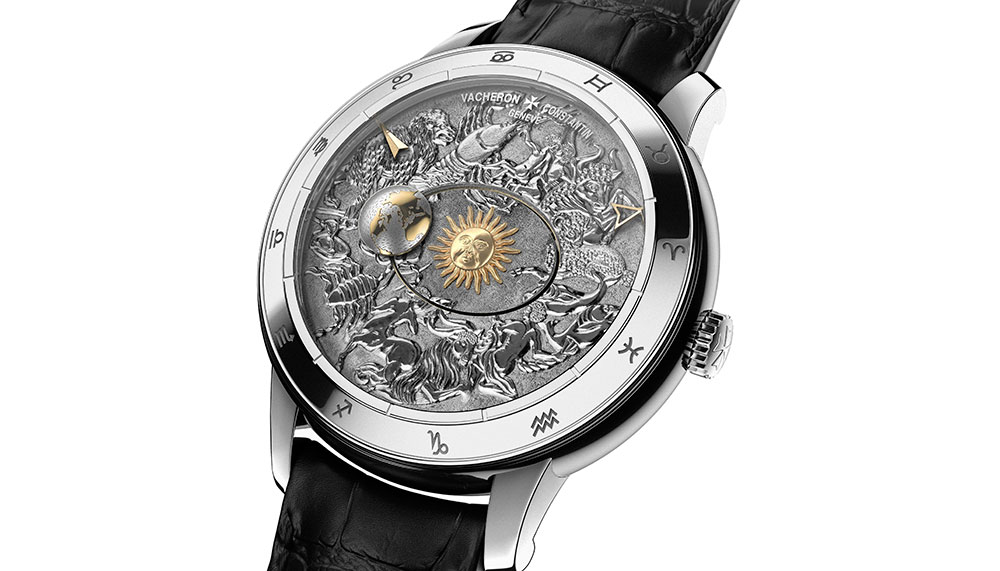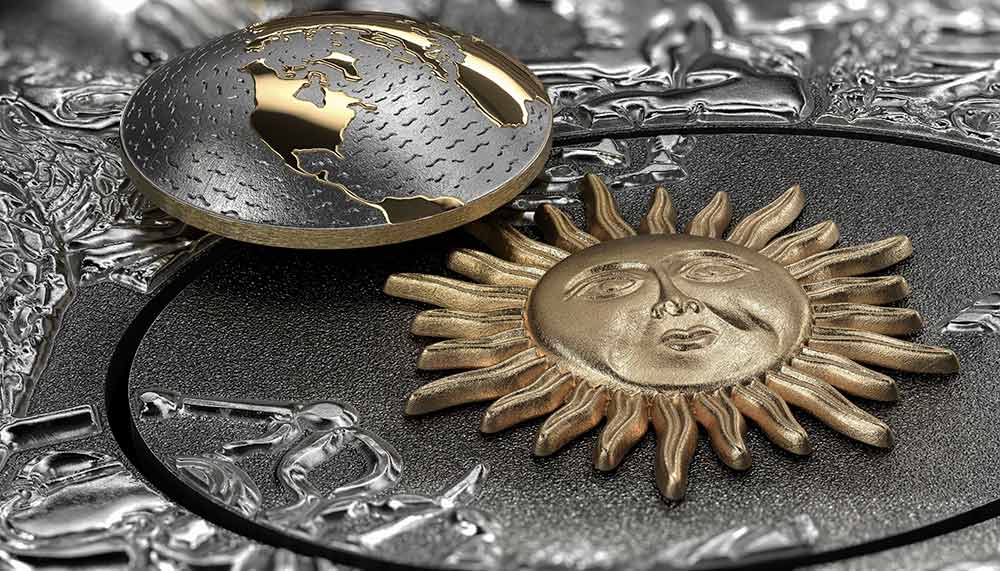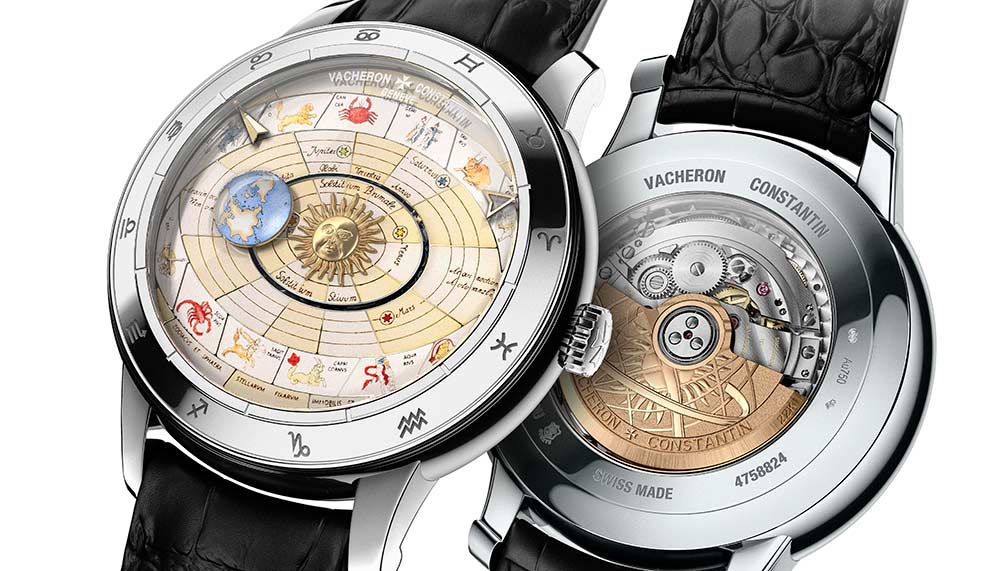 All three are based on the style of the 17th-century cartographer Andreas Cellarius and his star atlas called Harmonia Macrocosmica. His sketches of the Copernican world system have been replicated on the dial, where a gold sun, hand-engraved by the manufacture's artisans, occupy the centre spot, as it should.
The most alluring factor of this watch is that, unlike most celestial complications, its concept is very easy to explain. Its movement, Calibre 2460 RT, was created especially for this watch and therefore completely new. Containing 352 mechanical parts, this automatic movement powers the watch steadily as it displays not only the time but also your position relative to the sun with just a glance. Truly, a watch that Copernicus would approve of.