The Jaquet Droz Magic Lotus Automaton is a watch so Zen it's literally one with everything
There are watches, and there are watches that leave you completely amazed. Jaquet Droz's Magic Lotus Automaton is one of the latter. Resembling a miniature diorama of a Japanese Zen garden, it speaks volumes about Jaquet Droz's centuries-old artisanal flair. Everything is three-dimensional, lovingly handcrafted and brimming with life.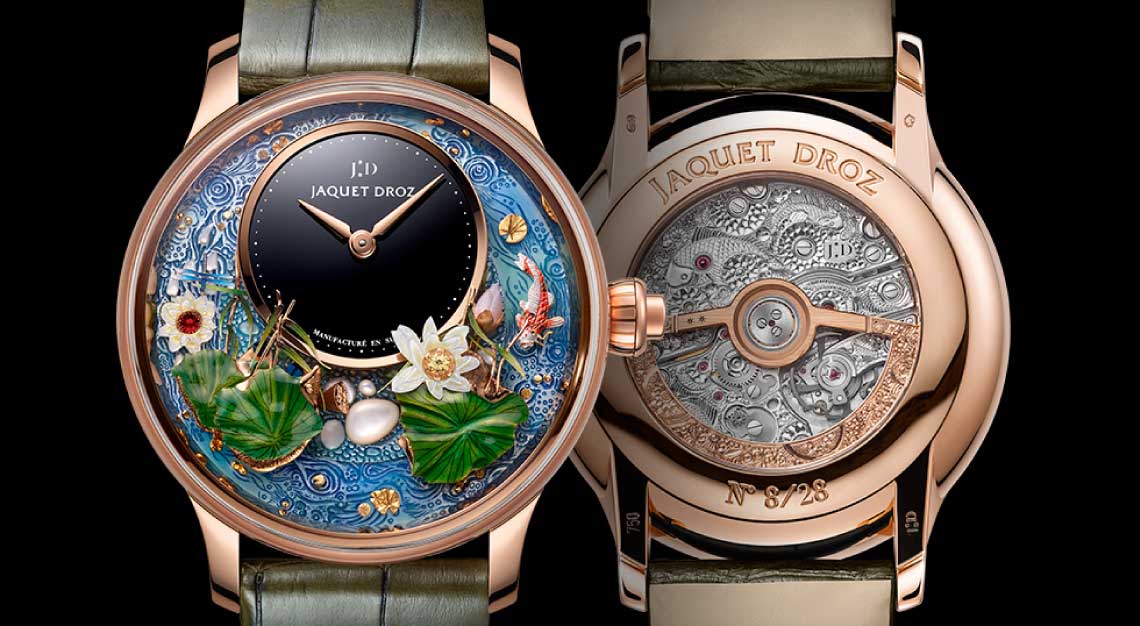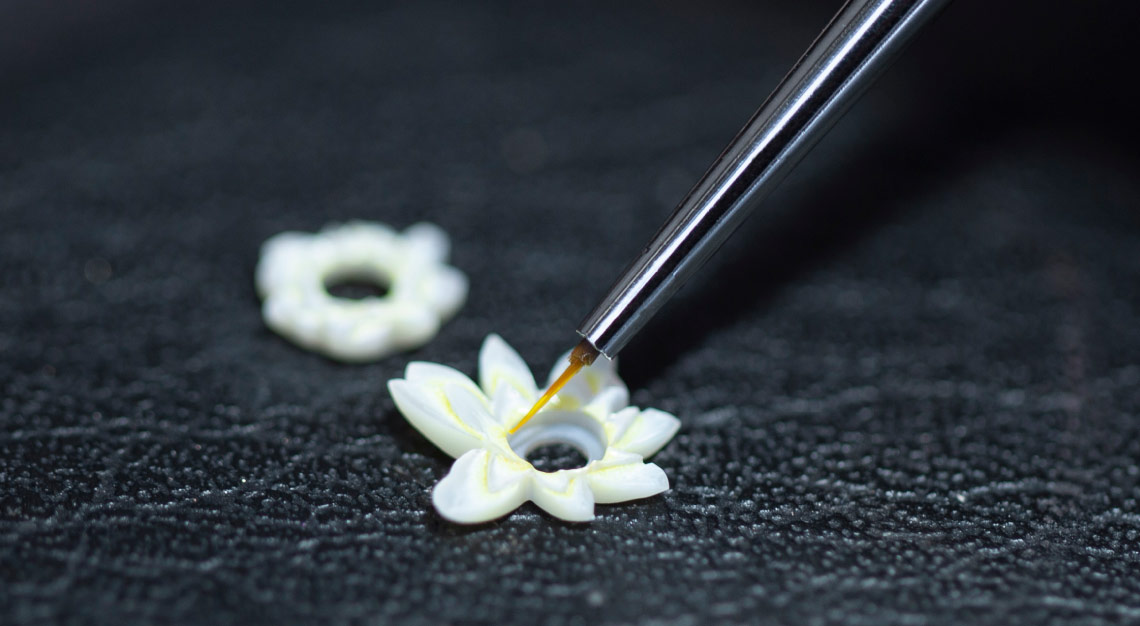 The inspiration came from a historical automaton made by Pierre Jaquet Droz, where a water fountain flows freely within a bird cage thanks to an ingenious tromp l'oeil device. In this timepiece, a specially constructed device geared to the movement causes the blue mother-of-pearl dial to rotate for 30 seconds each time the button set within the crown is pushed.
As the mother-of-pearl dial rotates, it takes a little spotted orange koi round and round with it. This auspicious fish swishes its tail from left to right, navigating little obstacles along the way. It also moves up and down, ducking beneath the lotus leaves or rising up to peek above the water. 
Across the pond, a little lotus flower with its hand-carved mother-of-pearl petals floats gracefully on the water. Each time it passes underneath the black onyx dial or the majestic hand-painted lotus leaves, its centre stone changes in a random fashion. From blue sapphire to yellow sapphire to red ruby, it changes four times for every rotation and the same stone is never seen twice in a row. And the fact that it's more a feat of micro-mechanical engineering than magic doesn't make this effect any less enchanting.
Like the little koi, a dragonfly at nine o'clock moves on an up-down trajectory. You might miss it if you're not being observant because it's so tiny and its wings are an iridescent blue like the water. 
But as the dial moves, the dragonfly, serving as the power reserve indicator, gradually makes its way to the nearest lotus leaf, landing atop it just as the animation stops. Winding up the movement sends it back to the original position once more.
Even the parts that do not move are magnificent. So much handcraftsmanship has gone into the gold structure carrying those grand feu enamel-painted lotus leaves, the mother-of-pearl lotus flowers and the gold reed stems. 
All four stages of the lotus life cycle present themselves in this watch, from an unopened bud to full bloom, to fallen flower, and finally to the seed pod with seven diamond seeds.
Fully wound, the Magic Lotus Automaton can stay animated for eight 30-second bursts. If you're just wearing it for the time, however, it stays powered for up to 68 hours, which is more than enough to see you through the weekend. 
Jaquet Droz spent three years perfecting this over 500-part movement in order to achieve such impressive results. Although, who are we kidding? No one's going to be able to resist playing with the mechanism over and over. Now if only it had sound.