Forget Brits behaving badly. These days, lads in Lycra rule the roads in this time-honoured coastal Spanish playground.
Editor's note: See other Escape Plan stories here.
Think of Mallorca-born Antonio Parietti as the godfather of MAMILs. Today's Middle Aged Men in Lycra have the canny engineer for making his home island the ideal place for them to flex their muscles—calves or otherwise—on more than 400 miles of roadway. Working a century ago, he helped tee up Mallorca as the insider's outdoorsy adventure spot, a destination no keen cyclist should miss the chance to tackle.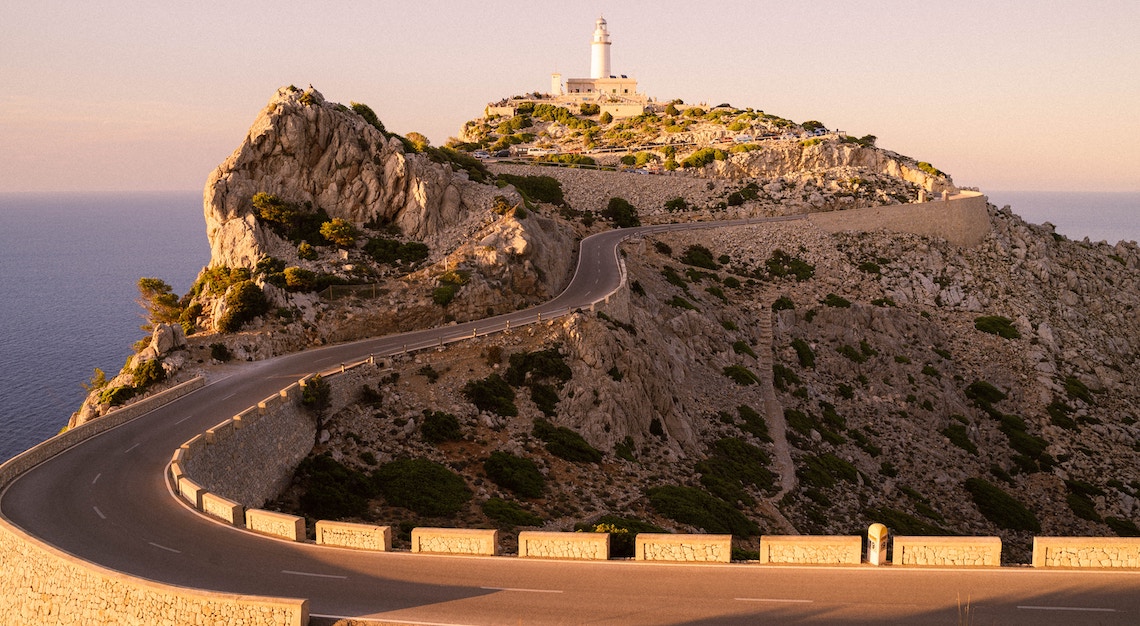 It's not a connection that many might make to Mallorca at first mention. The largest island in Spain's Balearic cluster has become synonymous with cheap, fly-and-flop vacations sold as packages to mostly Brits and Germans: Think beaches, beers and being rowdy. But that scene is largely confined to a few strips of the southern coastline.
Land in the main city, Palma, and quickly burrow northwards into the island's centre, and it's like stepping into a different time and place. There, the countryside morphs into the rolling hills of the UNESCO-endorsed Serra de Tramuntana range, as lush and green as Tuscany, with charming old villages and fincas dotted throughout. Indeed, it's in and around that range that Parietti's handiwork is most evident, thanks to the roads and paths he built expressly for tourists—and which now offer some of Europe's most appealing destinations for high-end cycling.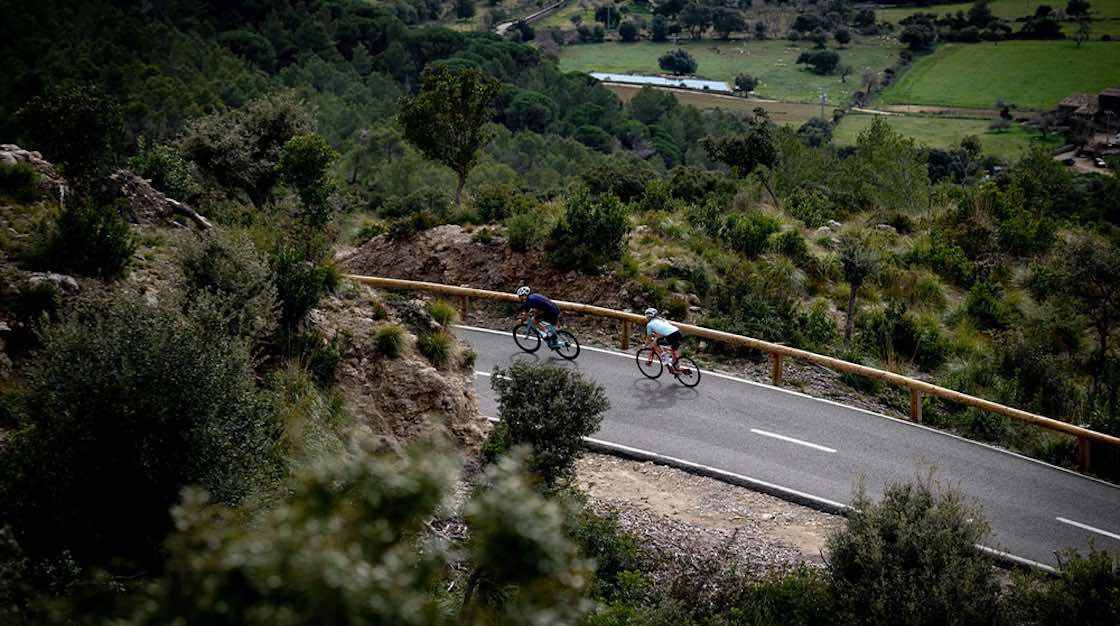 "Mallorca has suffered from that bean-on-toast reputation, because it's easy to get to Palma from anywhere, but the island is very raw, and it has some of the best road biking and mountain trails anywhere," says Cari Gray of Gray & Co, the CA-based active travel specialist and Robb Report Travel Master. "We love Mallorca."
Elliott Krauze agrees: He runs the high-end concierge firm Milagro on the island.
"People travel from all over the world here, it's a renowned practice location before the Tour de France, especially because the weather conditions are so consistent through the winter," he explains.
Those cycling enthusiasts, pro and am both, are a fulfilment of the plans the foresighted engineer devised at the dawn of the modern tourist era, when he hoped to use his new roads to burnish the island's appeal. The north is more primed for expert bikers like those Tour de Francers, notes Krauze. In fact, Bradley Wiggins trained here before he won that race in 2012. The terrain in the west and centre, though, is gentler—but no one will judge if you opt for an e-bike to ease some of the steeper slopes whatever region you tackle.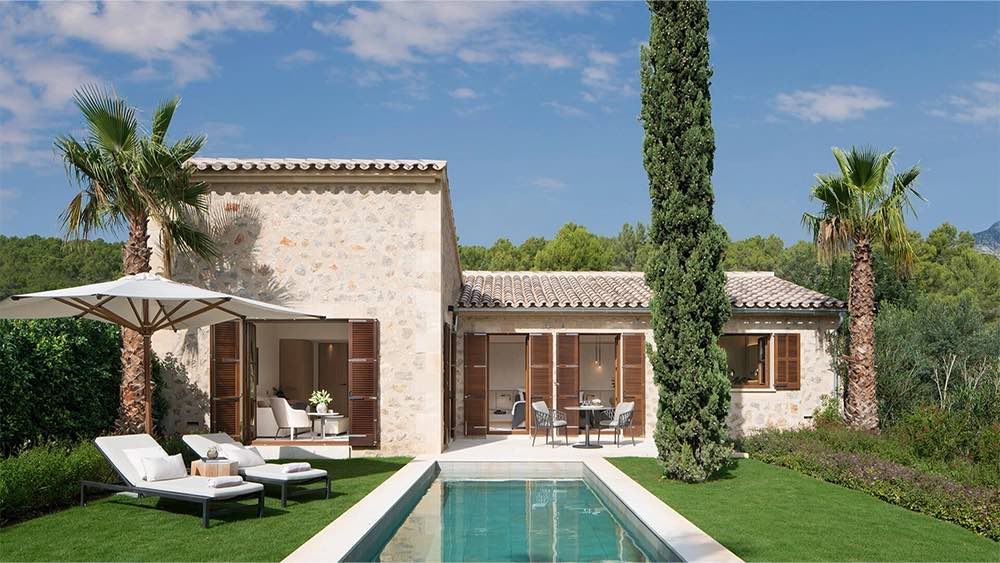 Avid MAMILs shouldn't miss the Cap de Formentor route in the northeast, which connects the lighthouse there with the pretty northern town of Port de Pollensa—look for the monument to Parietti on the route at the Colomer viewpoint. The Sa Colabra route on the northwest is shorter but much more challenging, combining astonishing views, hairpin bends and a quad-busting gradient. The average on the six-mile or so route is 7 per cent, but it can hit almost double that at times. For a more leisurely ride, try the Col de Soller nearby. It's still a climb, but a less arduous one, and the fact that a tunnel was opened to act as a bypass for motor vehicles makes the roads far less traffick-y than many other options. Otherwise, try the central route through the villages Santa Maria and Bunyola, which is also ideal for even an occasional biker.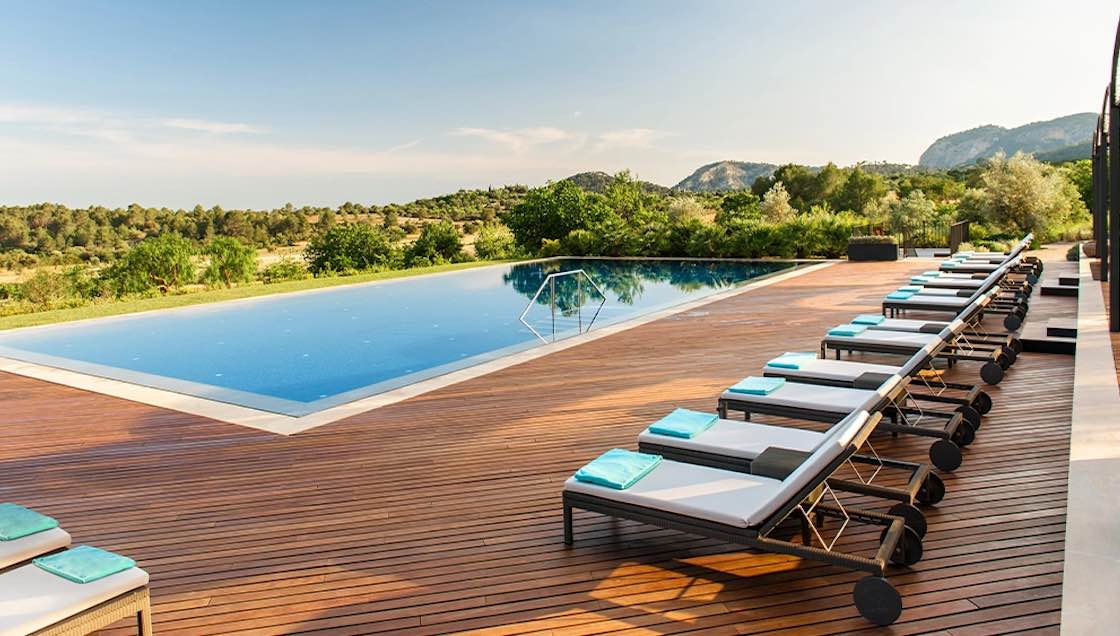 Bjorn Spaude is GM of one of the island's long-standing luxury properties, Castell Son Claret, which sits in the heart of the Tramuntana range. The impressive biking on Mallorca is one of the main draws for this clientele, Spaude says—a major US law firm sent its executives en masse to stay with him for a biking boot camp recently, while an American couple whose visit this year will be their seventh season in a row come for two weeks. They do nothing but hike and bike every day.
"I just went for a 60-kilometre ride in the lower mountain areas with my daughter two weeks ago, and it was such a beautiful sight to see the almond trees in blossom and the blue skies," he says.
Spaude himself uses e-bikes and has a fleet of them ready for guests to use gratis at his hotel. He recommends outdoorsy types come in spring or fall to avoid the summer heat spikes—last year, the mercury topped 110 degrees in August, a record—and the roads will be less car-clogged, too.
If you haven't come with a suitcase full of lycra, don't worry: Mallorca's cycling scene is so vibrant that it's even birthed a high-end homegrown clothing brand —named in Parietti's honour, of course. Owner Paul Skevington is a Briton who first moved here with his family to the island almost a decade ago, lured here by its outdoorsy lifestyle; he initially retained his job as a headhunter, working remotely but was out on the trails as often as he could.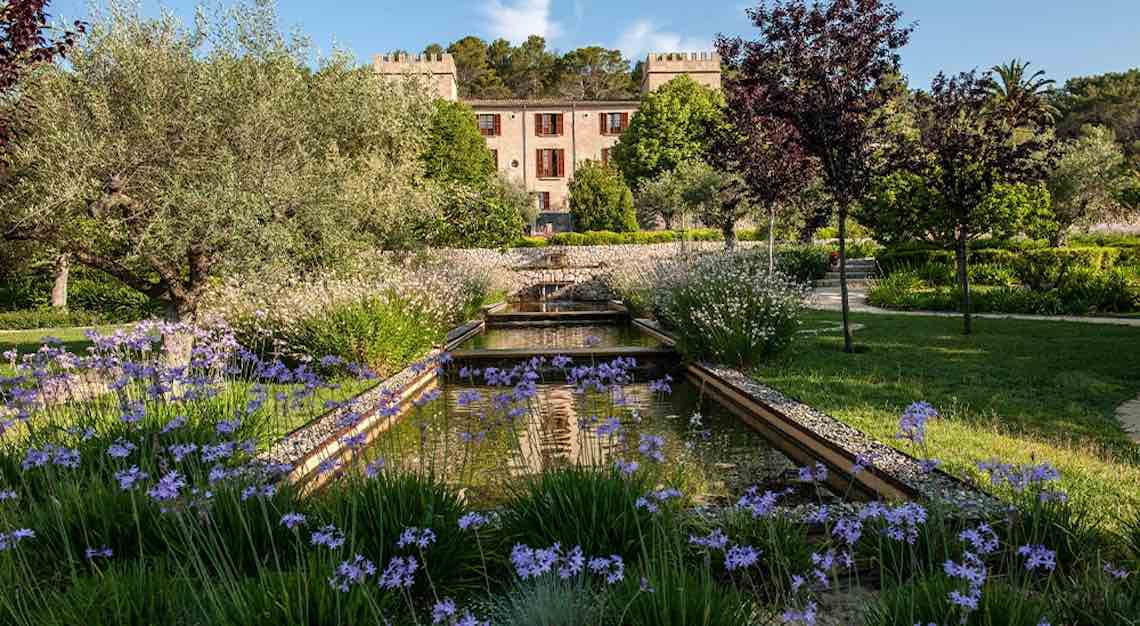 "I got more and more into cycling, but the clothing was a problem. I didn't like that it was made from polyester, or oil, so it wasn't sustainable and most brands were all about the race, the pain, the blood, the sweat. Where was the joy?" he says, sitting outside his small shop in the heart of Palma's old town.
Skevington reasoned there were other like-minded cyclists—and fast forward to 2020, he launched Parietti. Its premium-priced, breathable cycle gear is made in Europe from upcycled plastic bottles and celebrates the inclusivity of riding. To that end, Skevington's even launching a new initiative on Memorial Day weekend, the Parietti Big 5 Challenge. It will coordinate riders of all skill sets (e-bikes, ahoy) to tackle the five big climbs on the island, including Sa Colabra and Cap de Formentor—register to join him here.
It's even easier to get to that friendly race this year: United Airlines is upping the frequency on the direct flight it launched from Newark last year to the capital Palma, to three times weekly. Two noteworthy new hotels are scheduled to open, too, which add to the island's appeal this year: the Finca Cortesin-managed reinvention of Son Net in the village of Puigpunyent, including a brand new multi-storey subterranean spa hidden beneath the stepped hillside, and Son Bunyola, the new project from Richard Branson on an 800-plus estate on the west coast. Just don't dawdle when planning that jaunt.
"Everyone has done Tuscany, everyone has done the South of France," says Jules Maury of Scott Dunn Private, another Robb Report Travel Master. "I think Mallorca going to be the new European place to go for summer."
This story was first published on Robb Report USA