Body Language
Barcelona-based artist Jaume Plensa is best known for his oversized sculptures of the human figure. Powerful and silent, they display serene facial expressions with their eyes closed, as if dreaming or meditating. His latest artwork is a commission from Ruinart.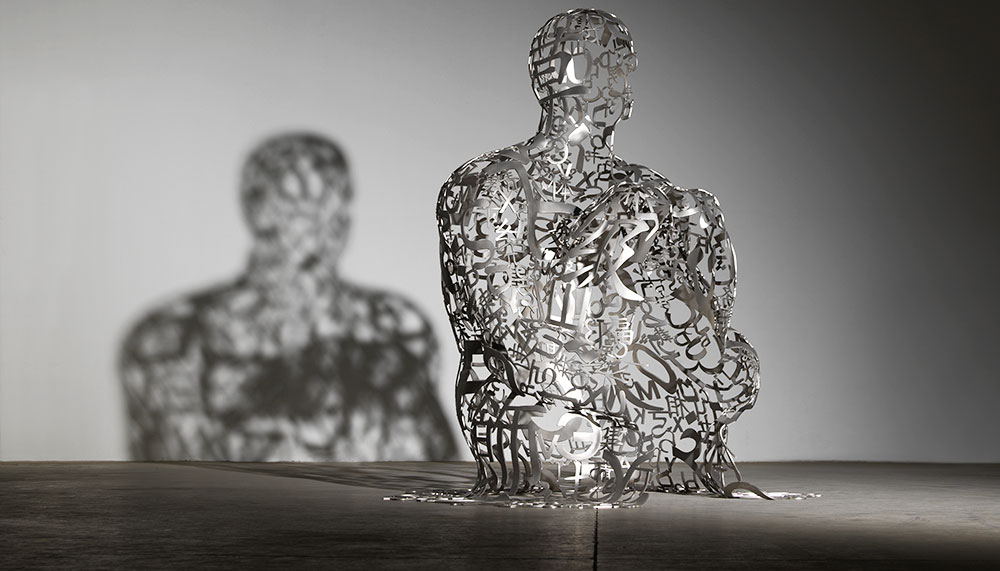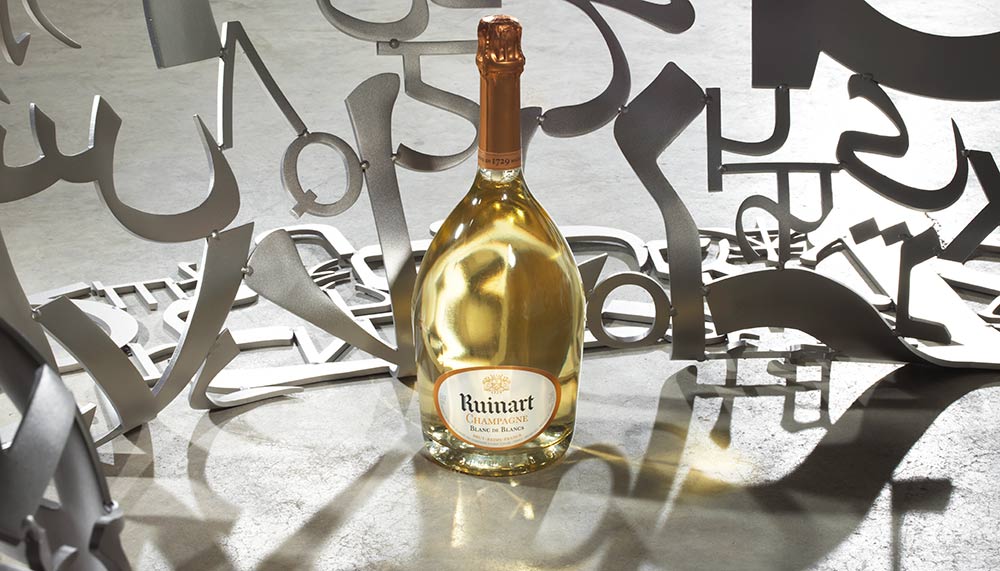 The brand has developed close links with the art world since 1896 when Czech artist Alphonse Mucha was tasked with illustrating an advertisement for the brand.
Plensa was drawn to Ruinart's origins, particularly to Dom Thierry Ruinart, the uncle of the Champagne house's founder, Nicolas. The Benedictine monk had predicted that the new "wine with bubbles" – produced in his native Champagne region – had a bright future ahead of it. His vision and quest for excellence are deeply embedded in Ruinart's DNA and traditions today.
Plensa wished to honour the scholar who had studied art, history and theology and published numerous texts in French, Latin and Greek. The result is an open-worked stainless steel sculpture two metres tall and weighing 145kg, with text modelled and wrapped around the contours of a body.
Formed from the signs and letters of eight languages – Latin, Greek, Arabic, Hebrew, Chinese, Japanese, Russian and Hindi – each alphabet celebrates one culture and their global unity, thereby echoing the multilingual writings of Thierry. Every character used in the artwork was laser-cut then assembled by hand. Five months in the making, the piece reflects the repeated use of lexical elements in Plensa's work, where he sometimes incorporates letters, words or entire quotations from classic literature.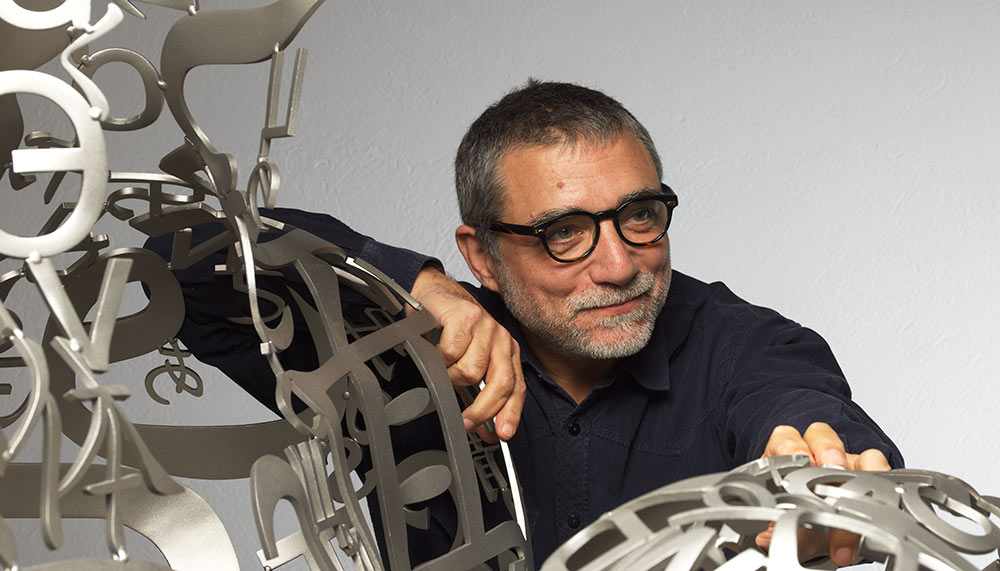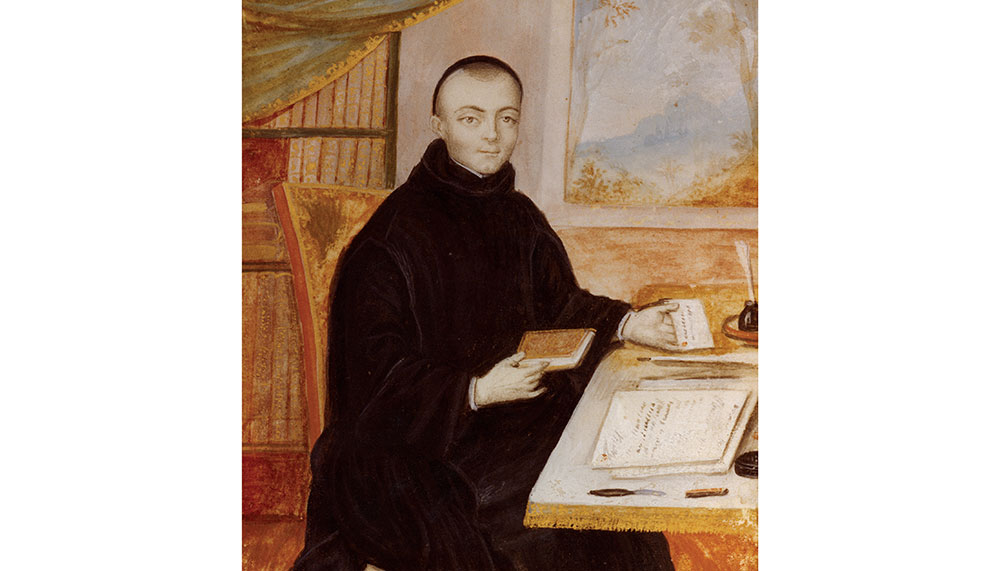 How did you develop your artistic language around words?

I love music and, for me, words are like music. The instrument is our body and we are permanently playing this music, which is our conversation. The capacity to spread words in space fills everything with energy.
Where did you get the idea to elongate faces?
Years ago, I did a big video project in Chicago, The Crown Fountain, where I filmed 1,000 faces of people living there. During that period, I stretched faces to get the proportions that I wanted. The elongation of my heads today is in exactly the same proportions that I had done in the video, but in marble or alabaster. I love this kind of elongation because it gives a certain spirituality to the person.
Describe your creative process.
The main material in my work are ideas. To verify if those ideas are right, I use materials as a vehicle to transport them. I have a great team of 14 in my Barcelona studio, but I also work with a network of workshops in the places that have the expertise or with technicians who are highly skilled in different materials. I blow glass in Murano, white marble is from southern Spain… I work a lot in public spaces, and often the production of these pieces is in different places around the world, which is great because I can learn different attitudes and ways of working. I sketch, but since The Crown Fountain, I use the computer because I need to manipulate the shape of the head and also the 3D mesh that I generate when scanning a person's head. I then spend time transforming the images into something physical that people can touch.
Why did you accept Ruinart's commission?
I love Champagne, but I love even more the concept of the message in a bottle. For decades, Ruinart has been trying to do better and better because perfection in Champagne is key. My work is similar. We are both dreaming of perfection, about how we can send the message farther and better to others, under the best circumstances. Champagne and sculpture are fixed in tradition, but dreaming about the future. It was a beautiful collaboration.
What are your future projects?
I still have a lot more to do with the portraits, but more and more, I'm working on the interior of the body – the blood stream, organs and systems – because our body is not just a container. It's something in movement, so that will probably be my next project.