The goal for this beefy month-long campaign? To highlight Westholme's wide selection of alternative steak cuts in 13 new and unique culinary creations at some of Singapore's best restaurants
The beauty about craving a good cut of steak in Singapore? You won't have to search high and low for a worthy cut of perfectly charred meat, because you'll find plenty to chew on at some of the city's most popular restaurants. But if you're looking for a one-of-a-kind experience, then you're going to want to explore the month-long A Cut of Freedom food trail.
From now until 30 November 2018, treat yourself to a slew of special menus – each designed to showcase Westholme Farm's cuts of beef. The cattle farm, located in Queensland, Australia, is most known for its herd of Wagyu cattle. In Singapore, the beef is distributed exclusively by Culina to restaurants that pride itself on serving quality steak.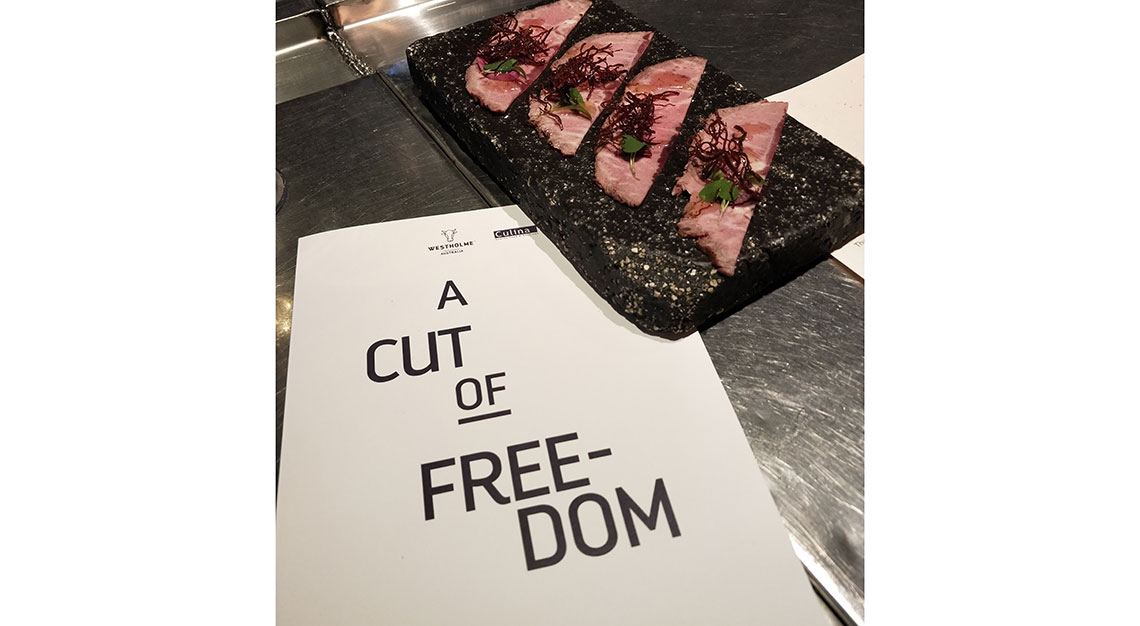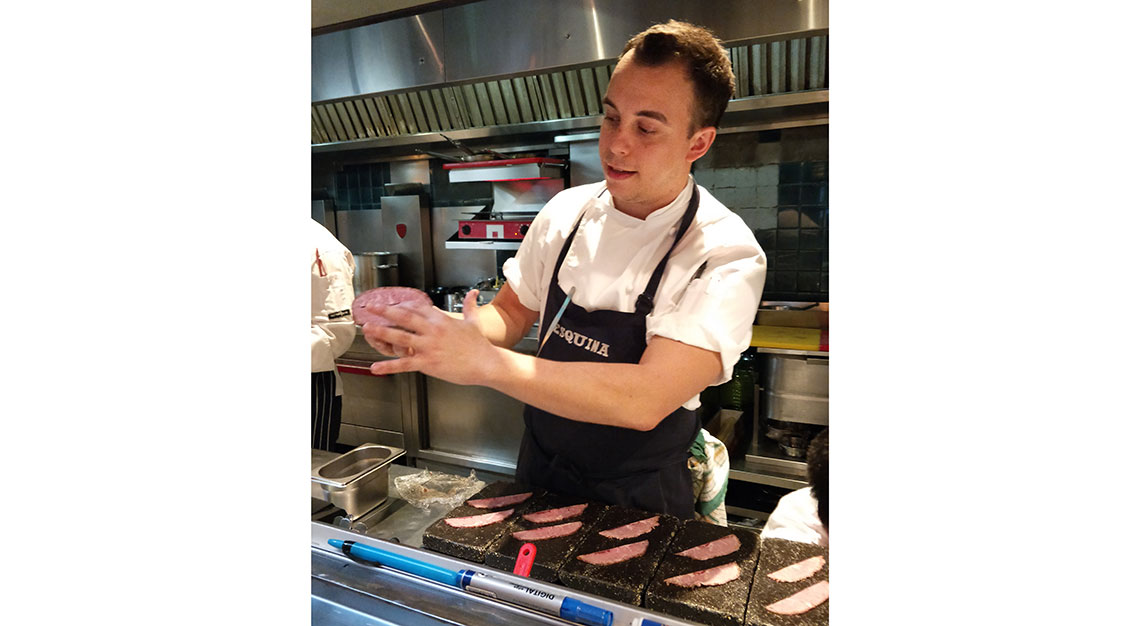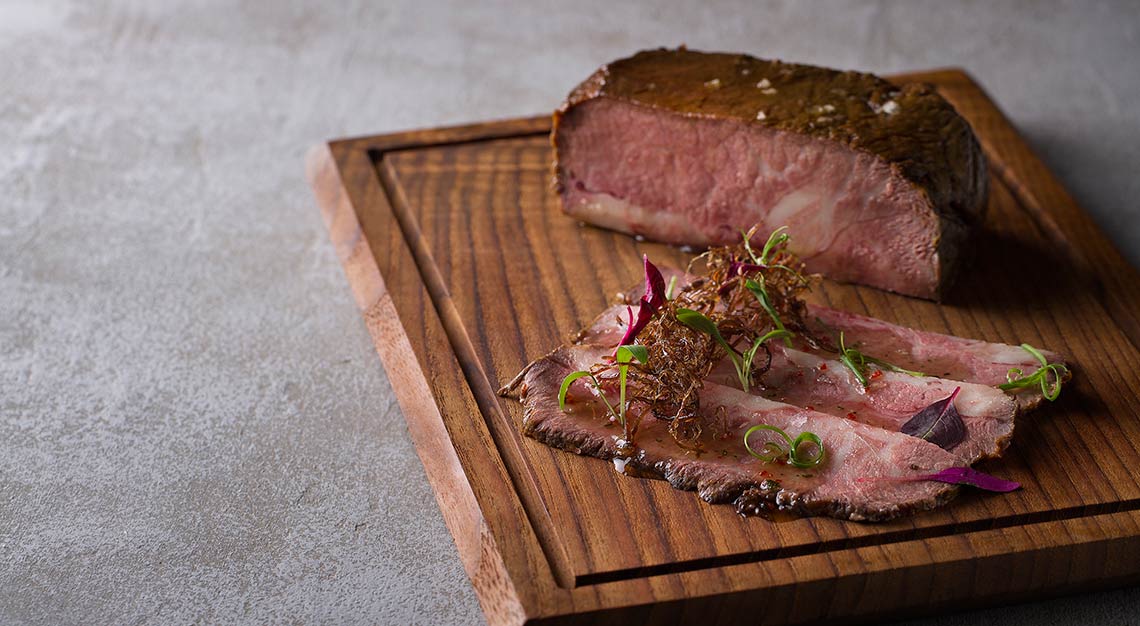 A Cut of Freedom showcases nine restaurants around the island that use Westholme's cuts of steak in its dishes. To commemorate this event, each restaurant has prepared new dishes and menus. Diners are also encouraged to share their favourite Westholme dish on Instagram using #ACutofFreedom for a chance to win dinner for two.
For the preview, we embark on a grub crawl, visiting four of the nine participating resturants. We head to Esquina, where chef Carlos Montobbio slices thin slivers of oyster blade steak before filling them with Thai salad and strings of crispy beef ($22++). While the oyster blade is soft and the beef adds some crunch, the dish leans slightly on the salty side.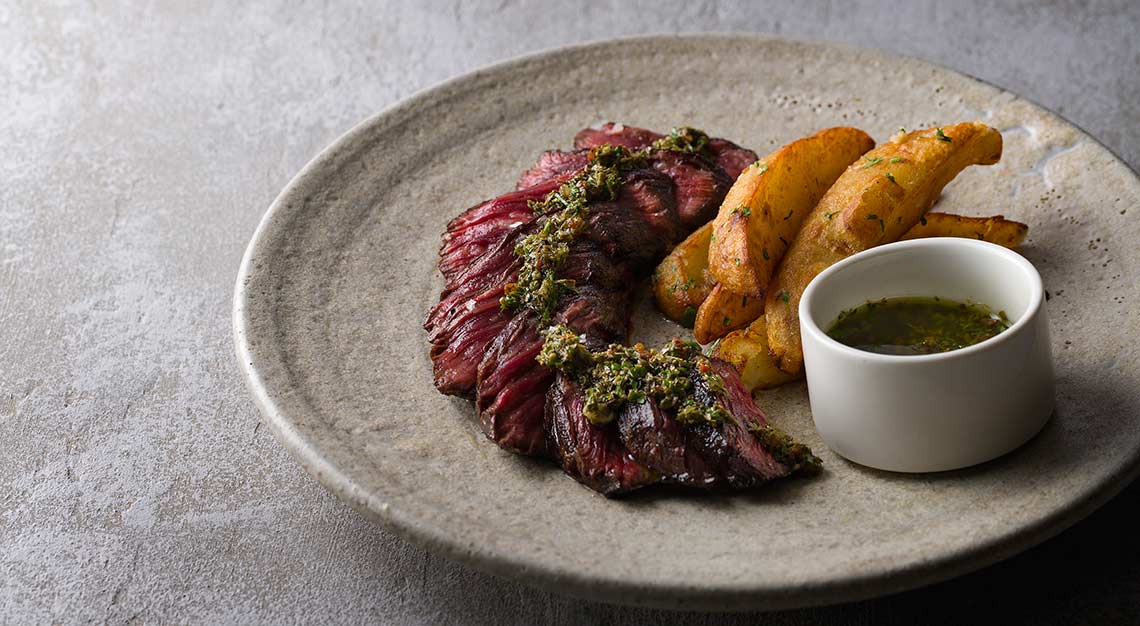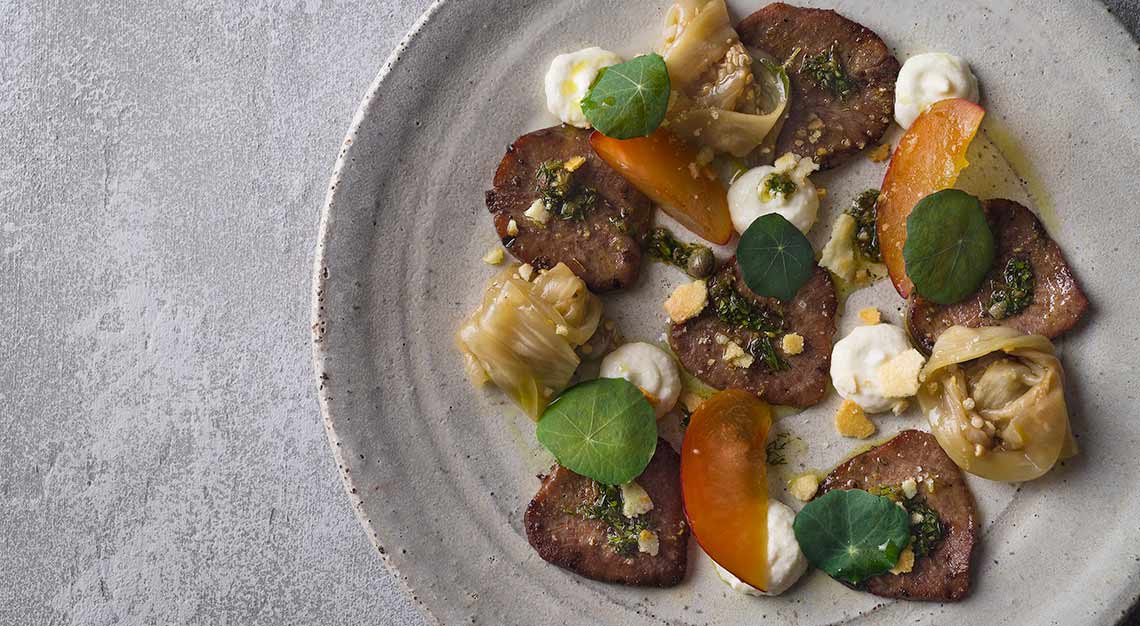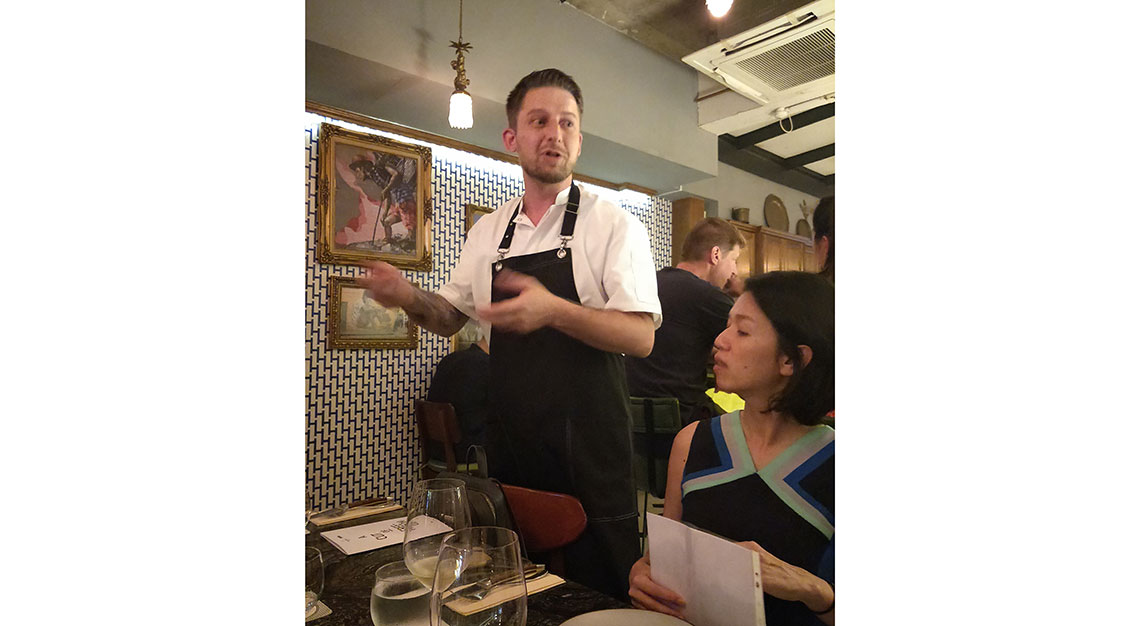 At boChinche, we try two a la carte dishes by chef Fabrice Mergalet at boCHINche. His first dish: sous vide ox tongue with eggplant escabeche (sweet and sour eggplant), nasturtium and a Parmesan biscuit ($28++). On its own, the ox tongue is chewy instead of tender like it's supposed to be, but the slightly sour escabeche and crumbly Parmesan biscuit make this dish worth subsequent bites. The true winner here is the charcoal-grilled hanger steak with Provencal chips ($90++). Not only is each bite pure melt-in-your-mouth goodness when paired with the light chimmicurri sauce on the side, the chips are well-salted and still have plenty of crunch despite sitting on the plate for a time.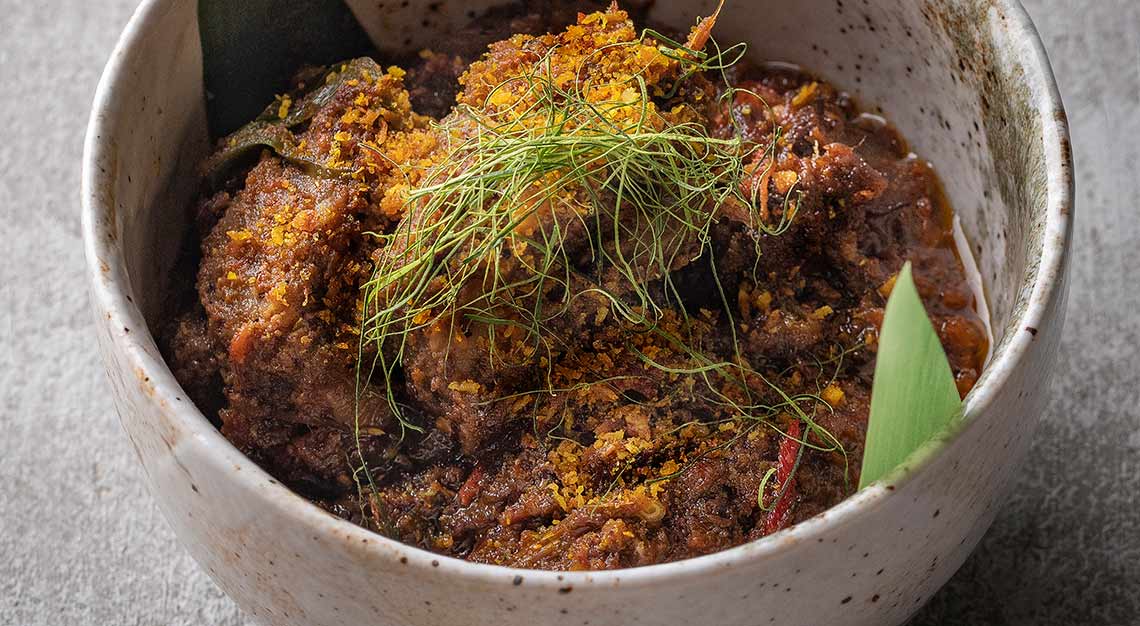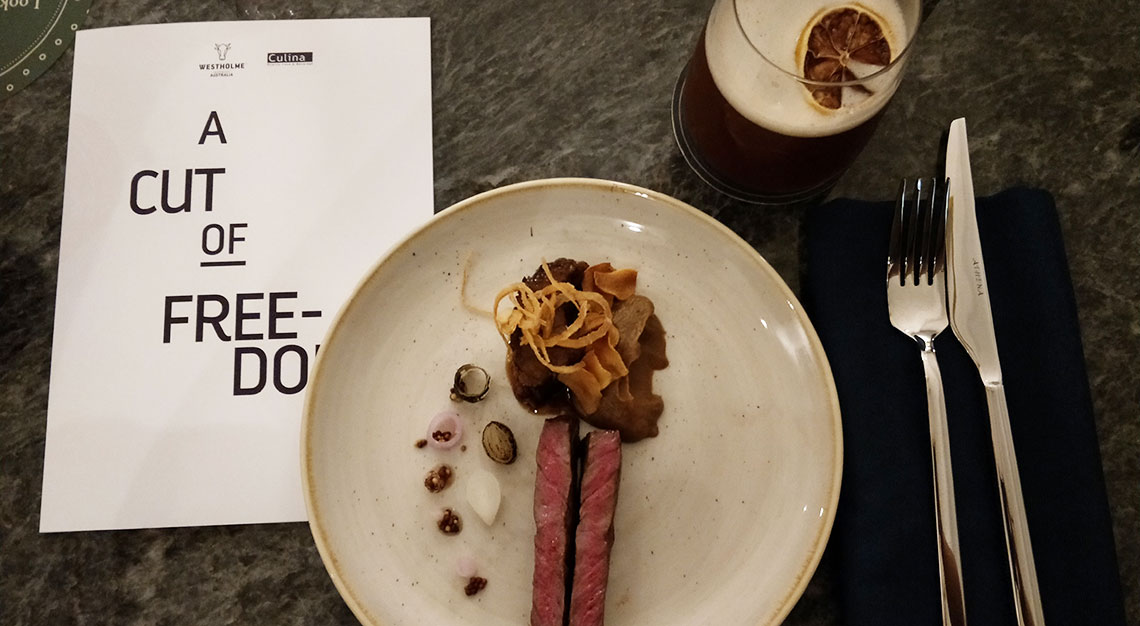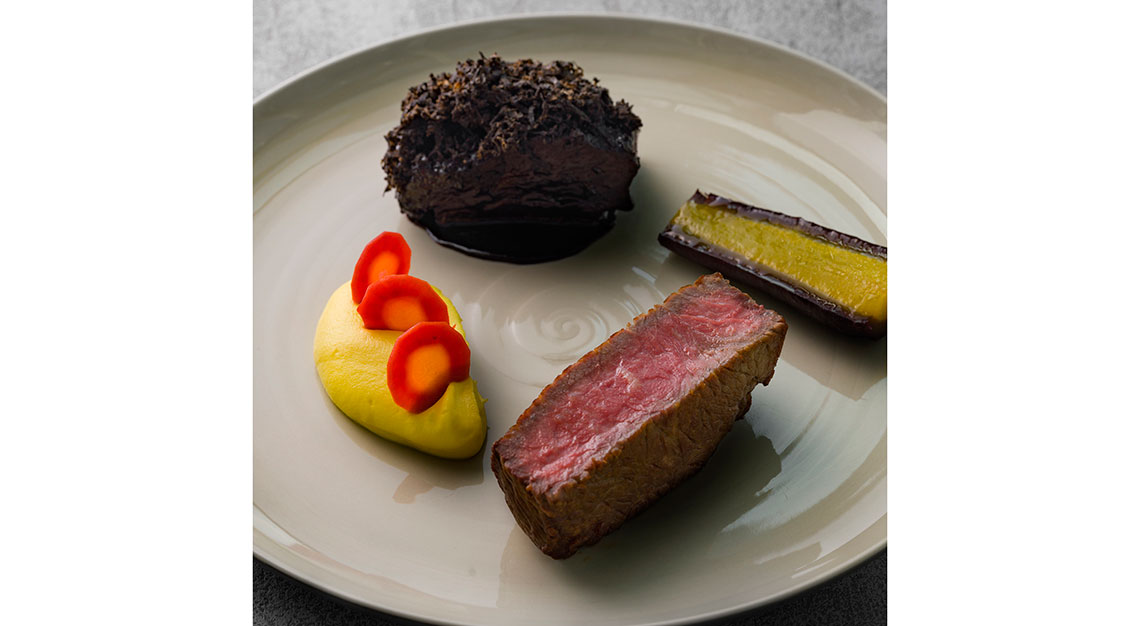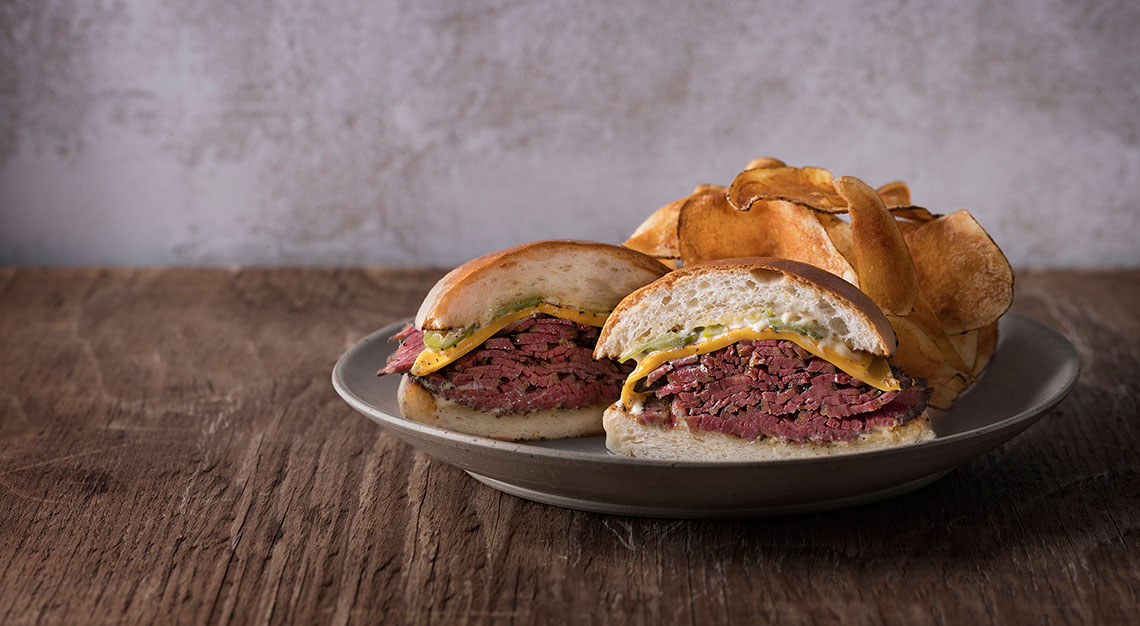 At Common Man Stan, chef-in-charge Henrik Gross ups the ante with two special cuts. The Westholme Brisket and Tri-tip ($32++) is served with celeriac, black garlic puree and pickled onions with a touch of mustard sauce. I for one, don't really care for the supporting ingredients as it not only tries to outshine the meats, but the combination is too bitter for my liking. That said, both cuts are tender and flavourful on their own, and a simple salt-and-pepper addition would have been enough.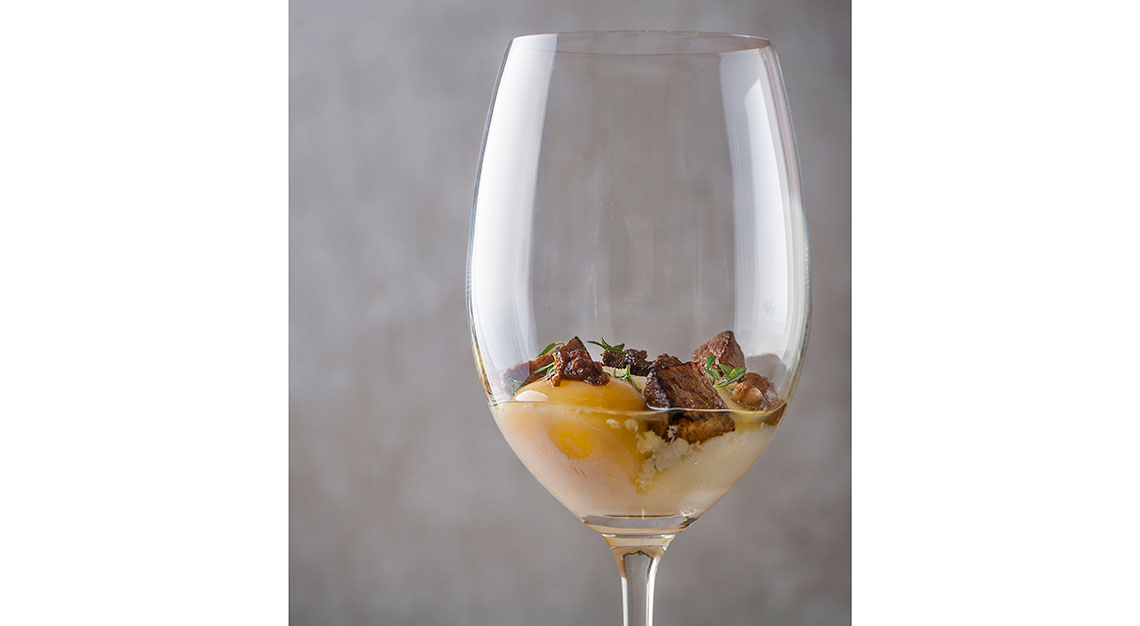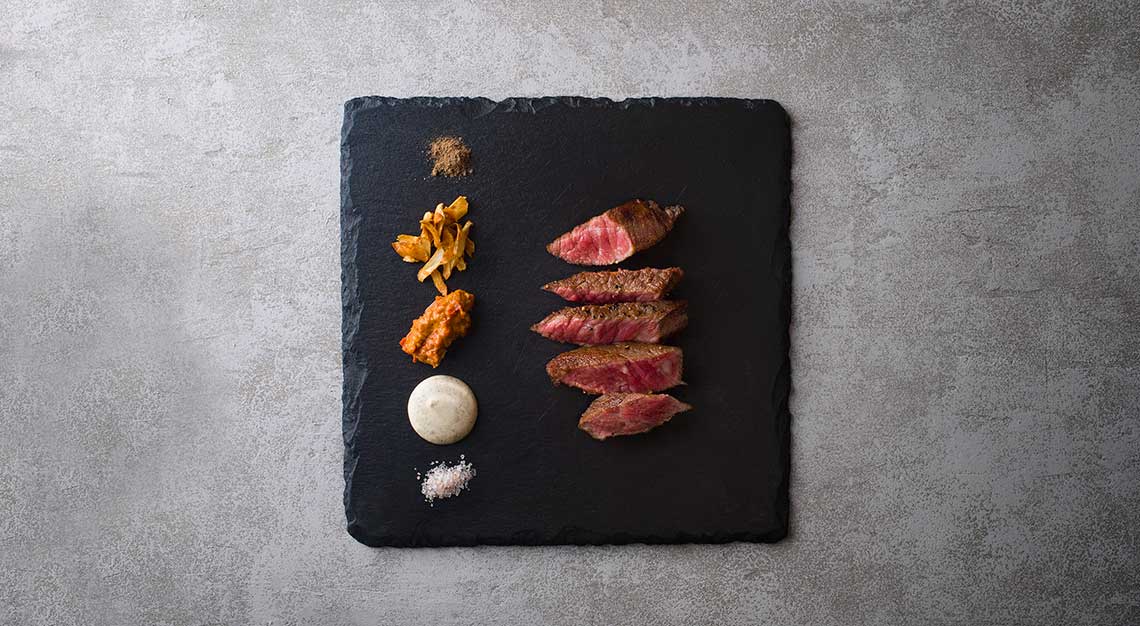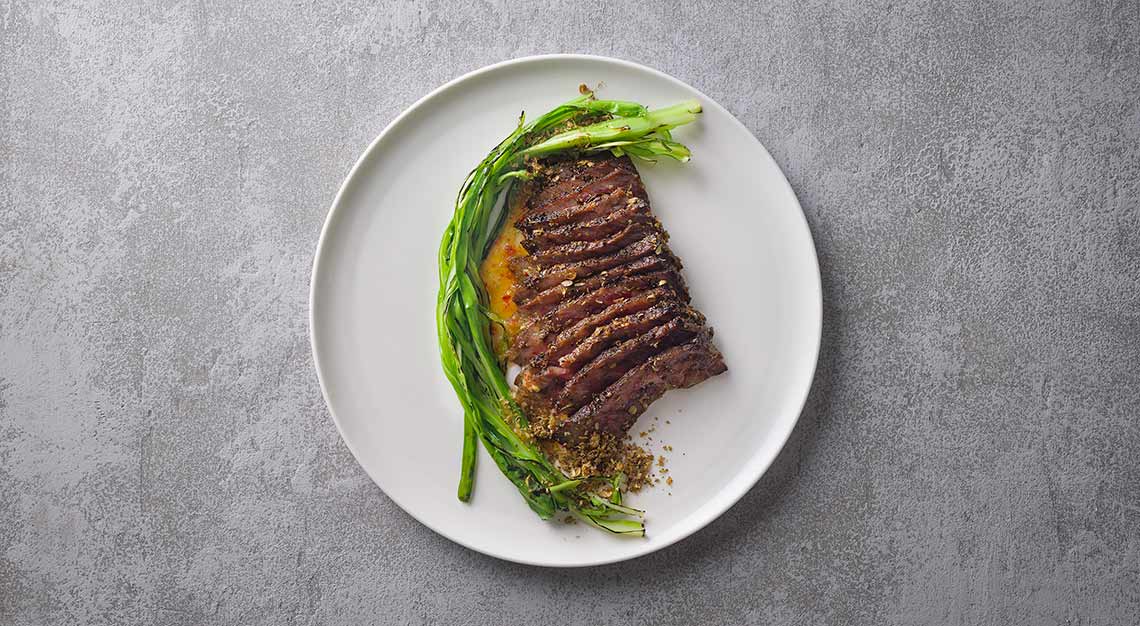 We end the night at Salt Grill & Sky Bar with chef Jake Kowalewski's grilled sirloin and glazed cheek ($88++). It feels like a rather hefty cut of meat that's a little too tough, and it doesn't really do anything for me. What makes the dish stand out is the salt-baked carrot and a serving of black truffle tarragon, which adds a touch of earthiness and leaves a sweet taste after.
The month long initiative includes restaurants such as Salted & Hung (order the juicy tri-tip at $68++), Steakville (its three-course menu goes for $58++ per person), Plentyfull (striploin with bone marrow jus, $58++), LeVel33 (its tri-tip comes with a pepper and malt crust, $24++) and Candlenut (Intercostal Rib rendang, $32++).