Beyond vaunting innovative European fare, 
this 31-seater restaurant charms with 
dramatic culinary theatrics 
A country's food scene thrives when game-changers enter into its culinary arena. Singapore is no stranger to such culinary powerhouses, but Dutch celebrity chef Richard van Oostenbrugge ups the ante even further. The chef, who earned Bord'Eau Restaurant Gastronomique in Amsterdam two Michelin stars, brings his unique modus operandi to the newly opened European restaurant table65 at Resorts World Sentosa. This marks his first foray into Asia.
Here, van Oostenbrugge rejects the traditional formalities of fine dining – rigid white tablecloth service, opulent chandeliers and snazzy, upholstered chairs – and has opted instead to enhance the sensorial experience, with cool light projections to accentuate dishes and a stainless-steel open kitchen that stages a repertoire of culinary theatrics throughout the evening.
Tip: Snag the bar stools that face the kitchen, undoubtedly the best seats in the house, as these allow for easy interaction with van Oostenbrugge and his army of chefs. A private dining room is also available for bigger groups who want discreet service.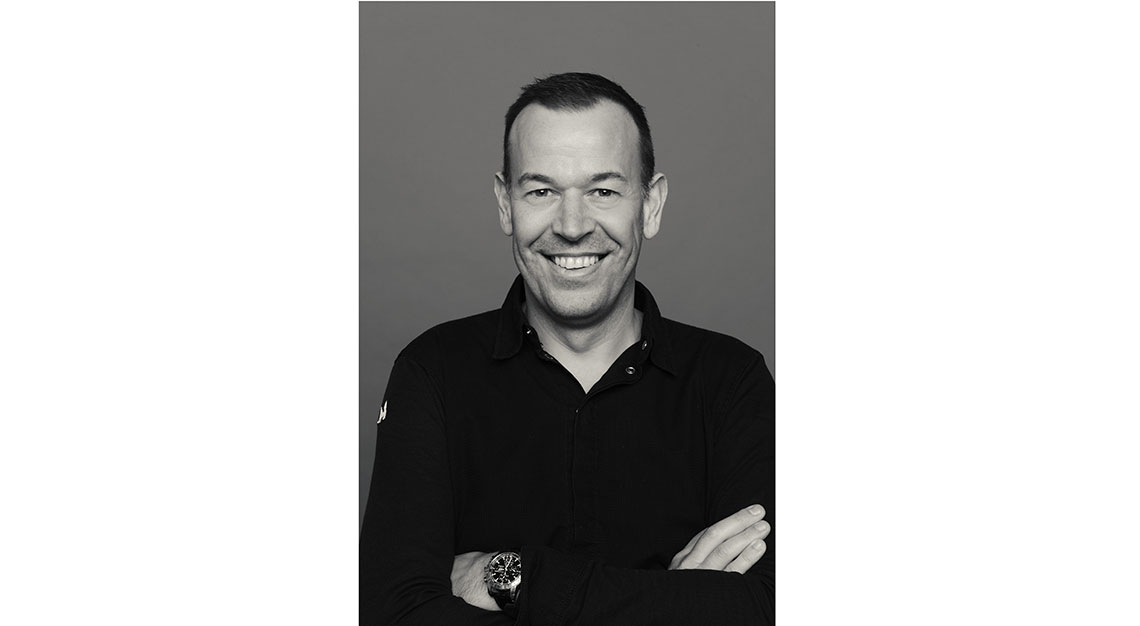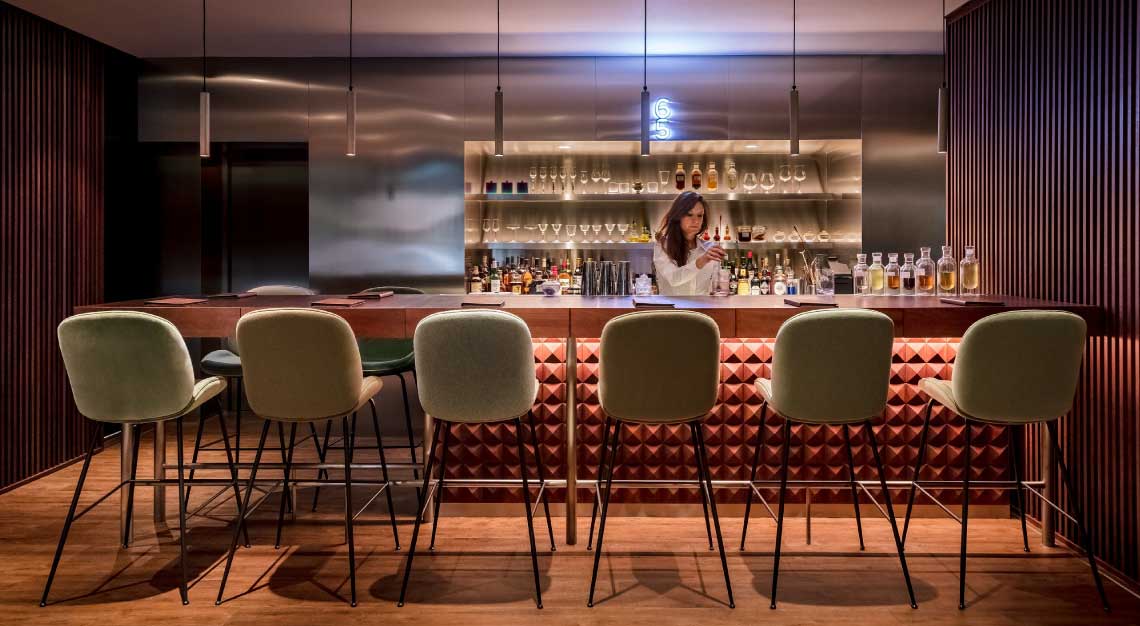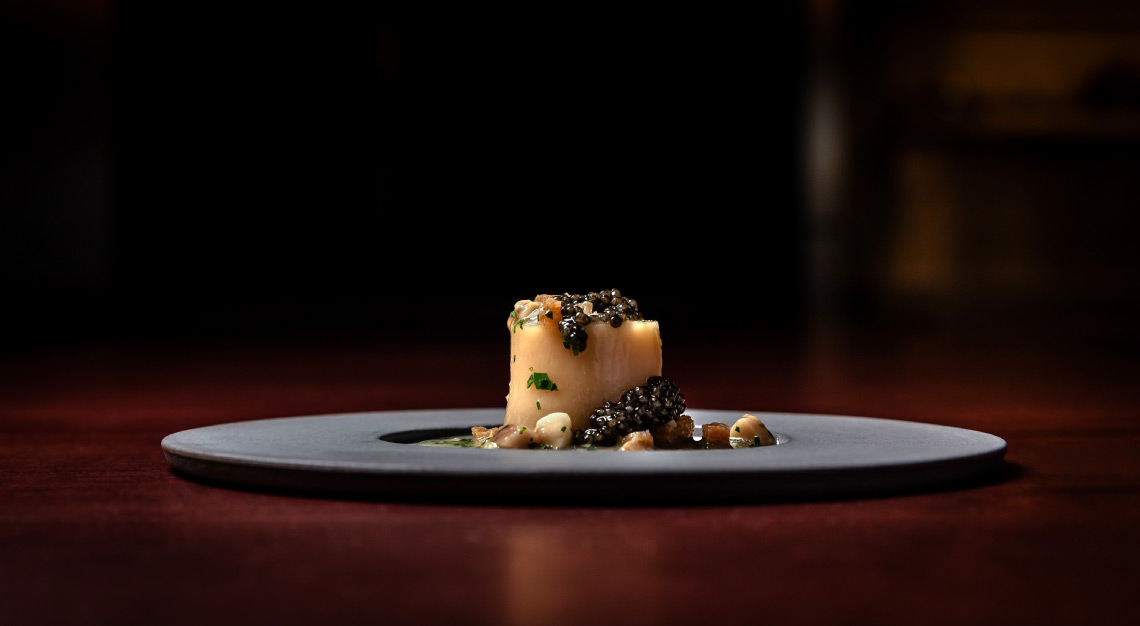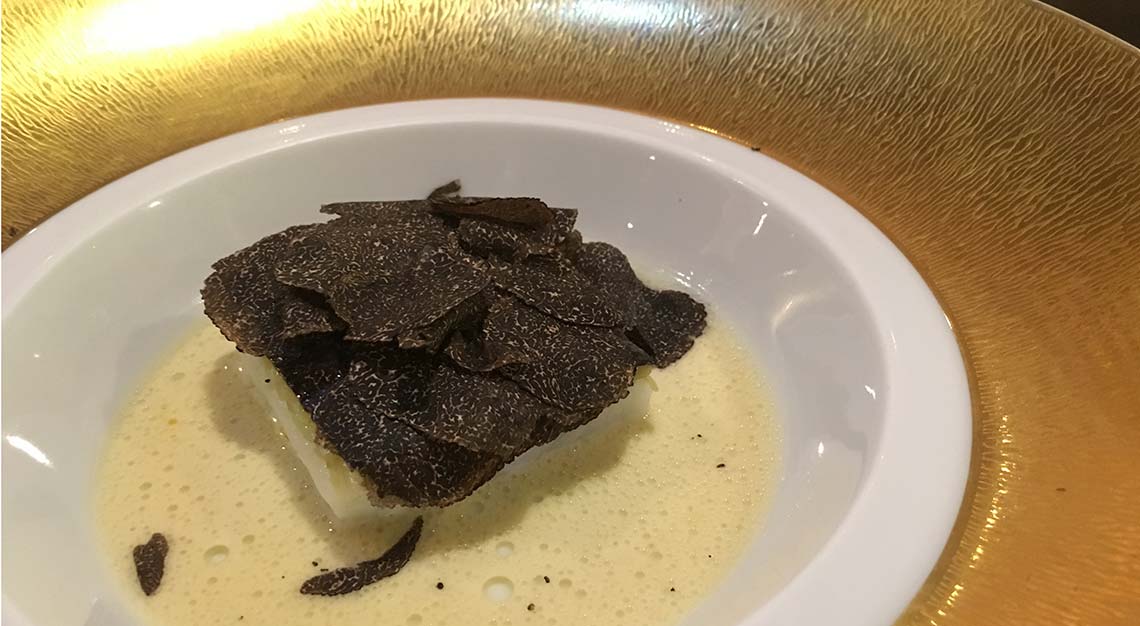 The unpretentious, minimally decorated restaurant, which only opens for dinner from 6.30pm to 10.30pm, serves up high-quality European fare with influences from around the world. It has two tasting menus – $148 for five courses and $218 for eight courses – each kicking off with a trio of seafood-centric amuse bouche. We have to say it is certainly value for money, especially considering the often exorbitant prices of Singapore's top fine dining restaurants, as the chef only utilises top-notch ingredients. 
The first appetiser, 'Os a moelle' Smoked Herring Bone, Veal Tartare with Bone Marrow, Cockles and Beluga Caviar, is van Oostenbrugge's bolder take on the classic bone marrow. Generous servings of caviar aside, the jellied herringbone reveals diced veal tartare and cockles when sliced through. The dish, however, is slightly chunky for my liking, and I quickly grew tired of the nutty, fatty flavour after the first few mouthfuls. The salty tartare and cockle filling is creamy, but fails to mellow the already heavy dish. Next, we're served Turbot with Choucroute, Smoked Eel and Black Truffle, Oxidised Wine and Eel Broth, which proved to be a crowd-pleaser. The plain-looking but well-seasoned turbot is jazzed up with a thick layer of truffle shavings, which add a gratifying tang.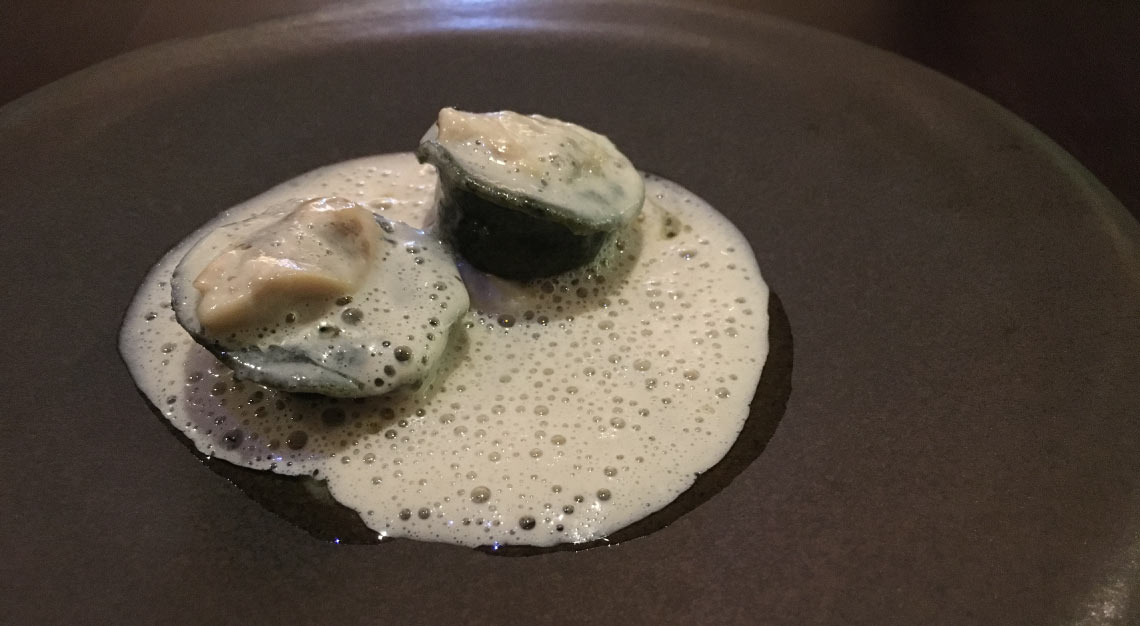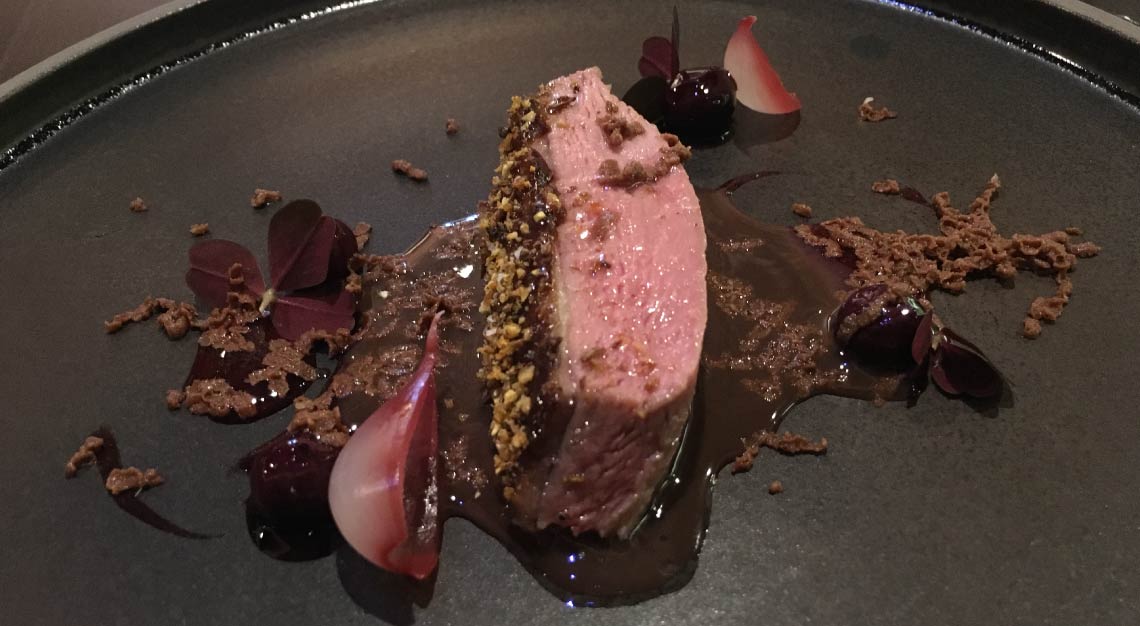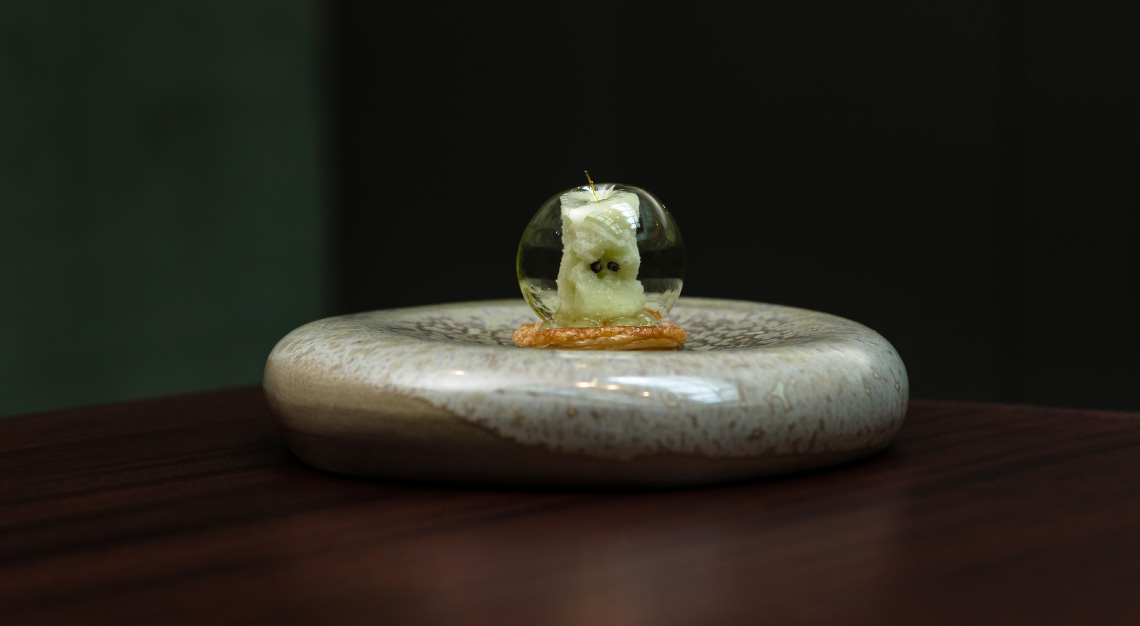 Also deserving of a mention is the Ravioli of Imperial Dutch Oyster with Briny Veal Shank and Shellfish Veloute, Hazelnut and BBQ Salted Lemon. Here, two pieces of ravioli are stuffed with a delicious mix of Belon oyster and veal shank – the meat has a chewy texture, but its brininess adds a good amount of bite to the dish. The veloute is also perfectly tart and creamy, awakening the palate with savoury, zesty explosions in every mouthful.
But ultimately stealing the show at table65 is the Toh Thye San Duck. The succulent cut of duck breast, which bears the perfect fat-skin ratio, hits the spot from the first to last bite. Grilled medium-rare, the meat served is evenly pink, and its juice adds a mouth-watering gloss to the outer layer of the protein. Bells and whistles are added in the form of mole madre shavings and a blueberry aigre-doux sauce, but these out-of-place chocolate and chilli infused-spices add an undesirable, sharp tang to the duck. The remarkably tender cut of meat would've fared just fine as is.
Van Oostenbrugge' signature Apple – a creation that draws inspiration from his famous dessert at his restaurant Bord'eau in Amsterdam – scores top marks not only for creativity, but for the refreshing, sour green apple sorbet that sits within the transparent sugar glass dome. The sorbet delivers a smooth, frosty effect on your palate at first, but the sourness kicks in sharply within seconds. But the trick to countering the sorbet's tartness is to pair it with the sweet and crispy puff pastry base it rests on. Be careful when chewing on the sharp, sugar glass shards that splatter all over the plate once you crack the 'bubble' – you wouldn't want a cut tongue or gum.
Van Oostenbrugge seems to have entered the local culinary arena on a right footing, but it remains to be seen if the chef and his team can continue to satiate the ever-changing taste buds of the city's most rabid foodies, while still upholding the restaurant DNA. Perhaps we'll find the answer soon, since van Oostenbrugge intends to switch up the menu regularly.
table65
#01-104/105
Hotel Michael
Resorts World Sentosa
26 Sentosa Gateway
Singapore 098138
Tel: +65 6577 7939