Indulge in Asian renditions of western classics such as Chicken Hash Benedict and Beef & Tomato Braised Rice
While it's not easy for fusion restaurants to get into the good books of discerning culinary enthusiasts, two folks from Chengdu were determined to take on the challenge back in 2016 when they set up their first western-asian restaurant, Birds of a Feather, on Amoy Street.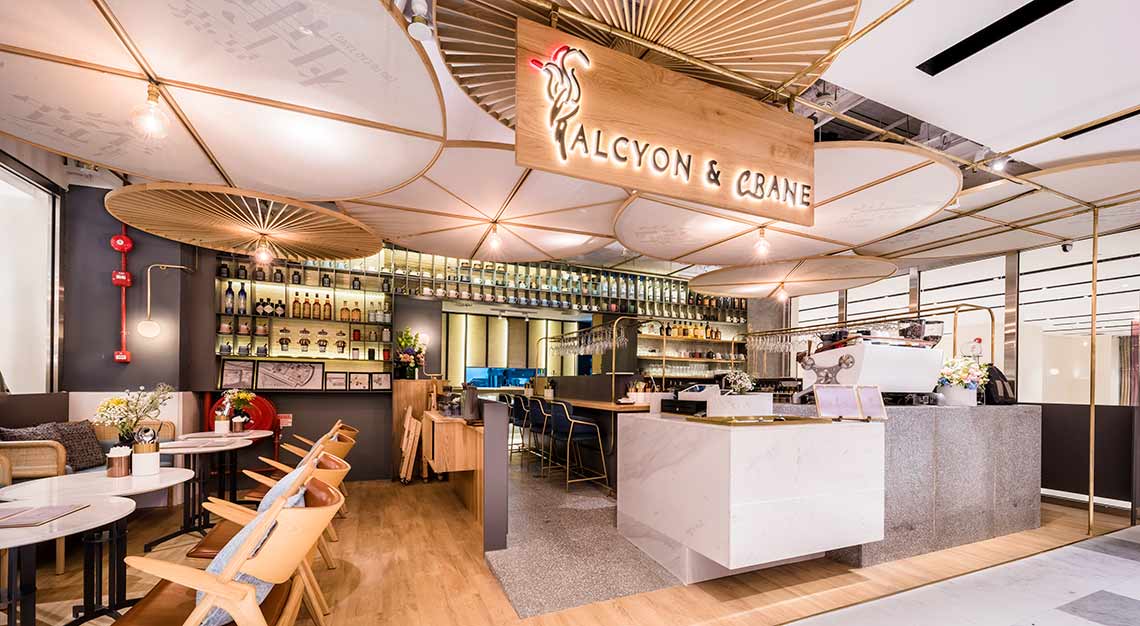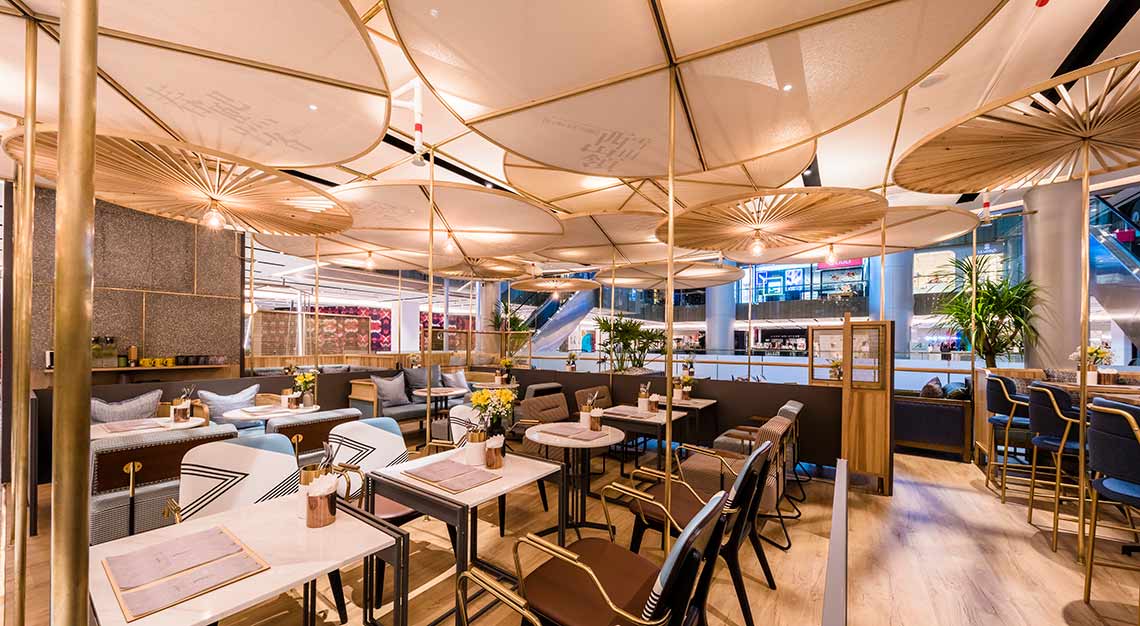 Most recently, they opened a second outpost, Halcyon and Crane, at Paragon Shopping Centre. This outlet carries a more laidback 'cafe' aesthetic with its open layout, sleek geometrical lines and furnishing that bear calming hues of grey, cream and brown. Sheer, giant 'disks' above me resemble age-old oil-paper umbrellas. Each disk, crafted from delicate matt linen, is hand-stretched over thin pinewood ribs and supported by a tall brass pole at the center.
Like Birds of a Feather, Halcyon and Crane features European classics with Sichuan flavours. That said, the fiery, numbing spices Sichuan cuisine is notorious for are very much toned down in most of the dishes I sampled.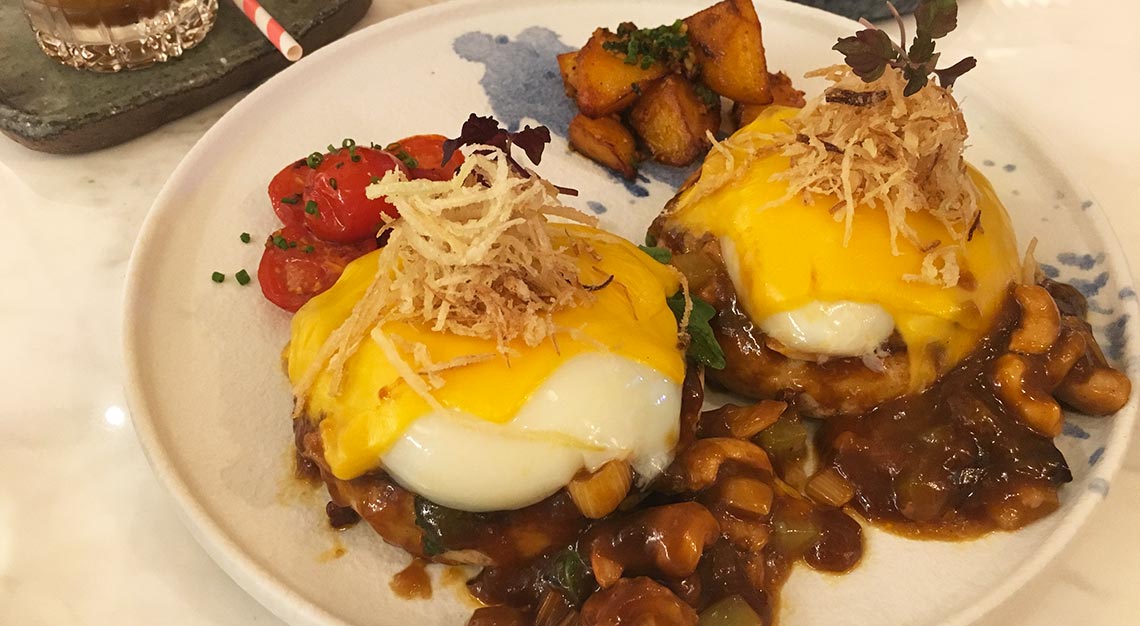 Your traditional English breakfast is given an Asian spin with King's Chicken Hash Benedict, where English muffins are topped with gong bao chicken, a sous vide egg and cheddar cheese. The chicken cubes are fragrant, but unfortunately, overly smothered with the sauce. More can be done to present this dish as fusion, instead of just adding some sauce and calling it a day. The cheddar, also doesn't do much to the dish other than replace the familiar yellow of Hollandaise sauce we expect.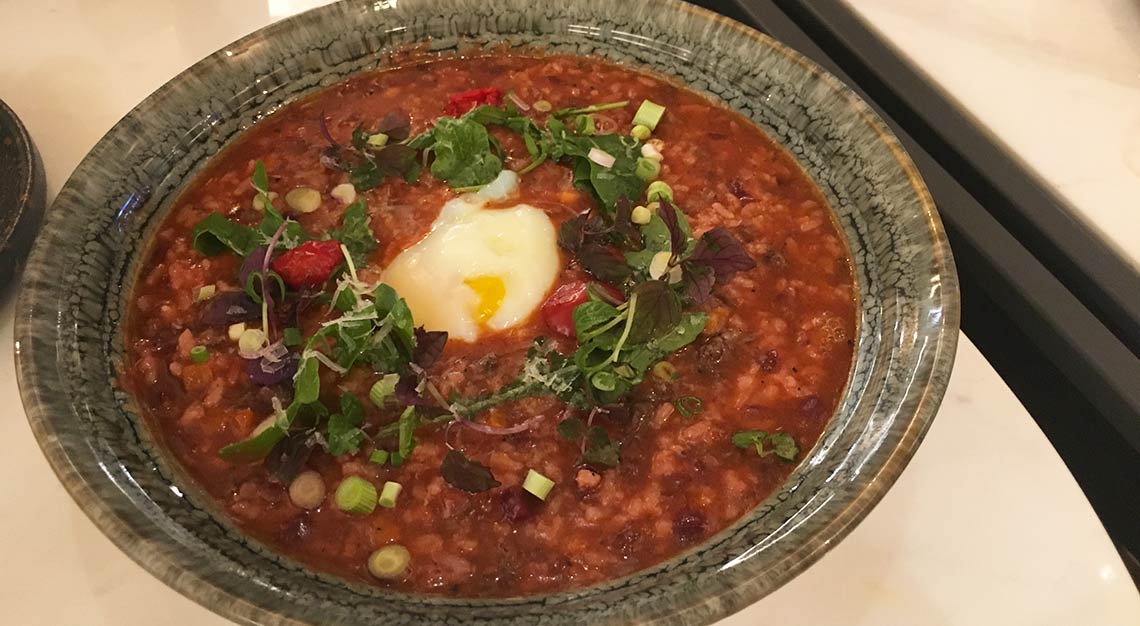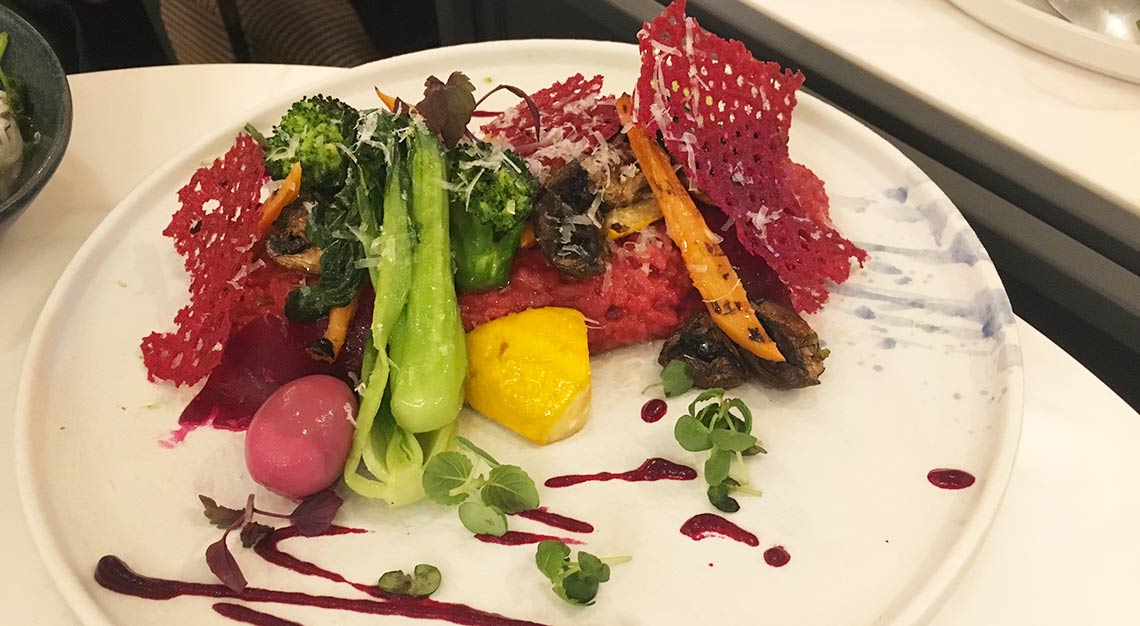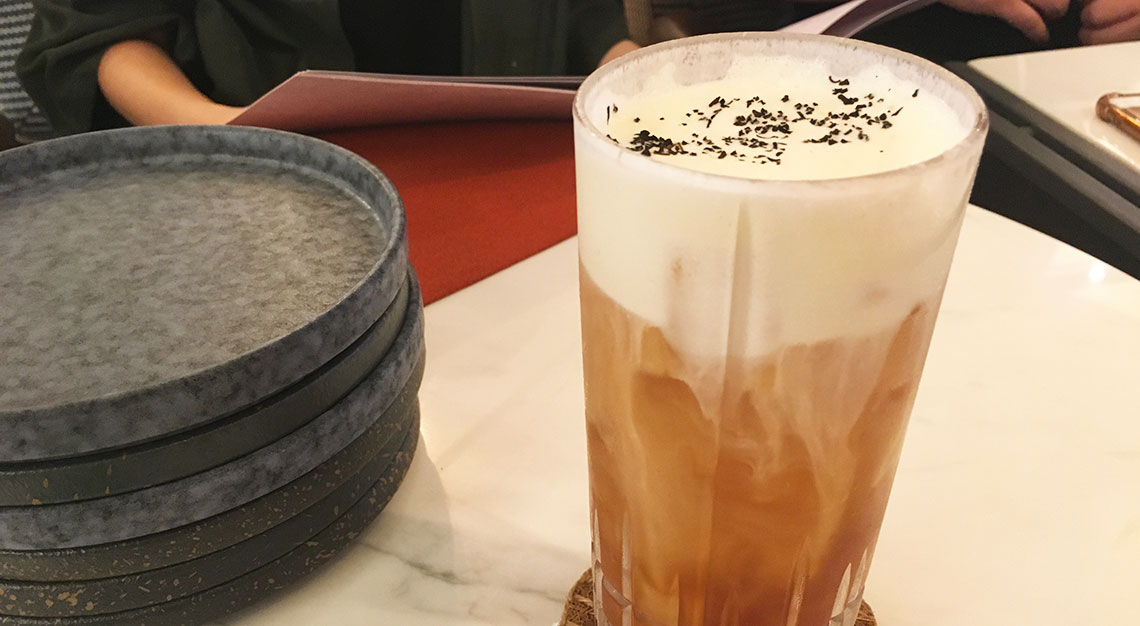 Specialty Beef and Tomato Braised Rice fares better. A mix of grains — rice, kamut (a type of wheat), buckwheat and barley — are simmered with angus brisket, spices and herbs in a broth for over 16 hours. It's a comforting dish to have on a rainy day, the perfectly seasoned brisket is tender, with the creamy congee-like grains absorbing the full flavours of the broth.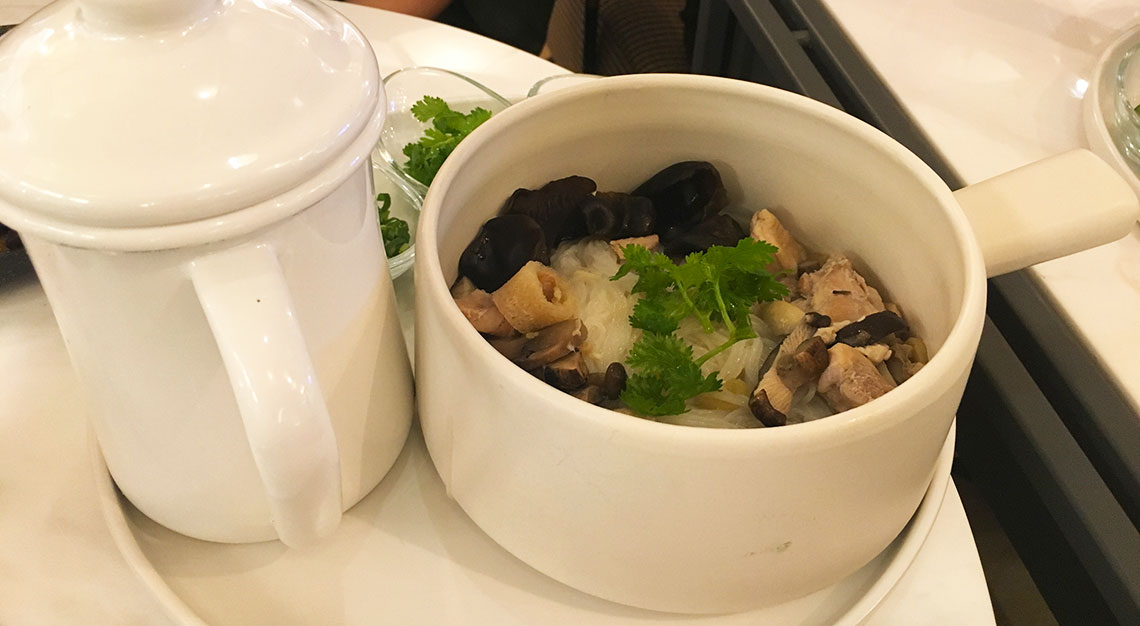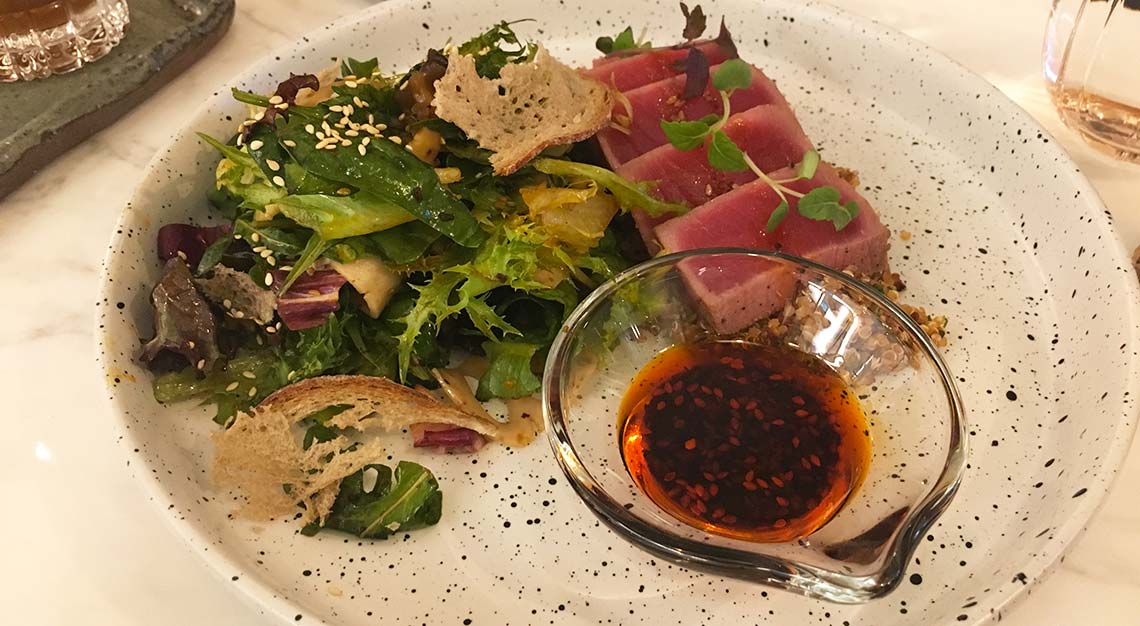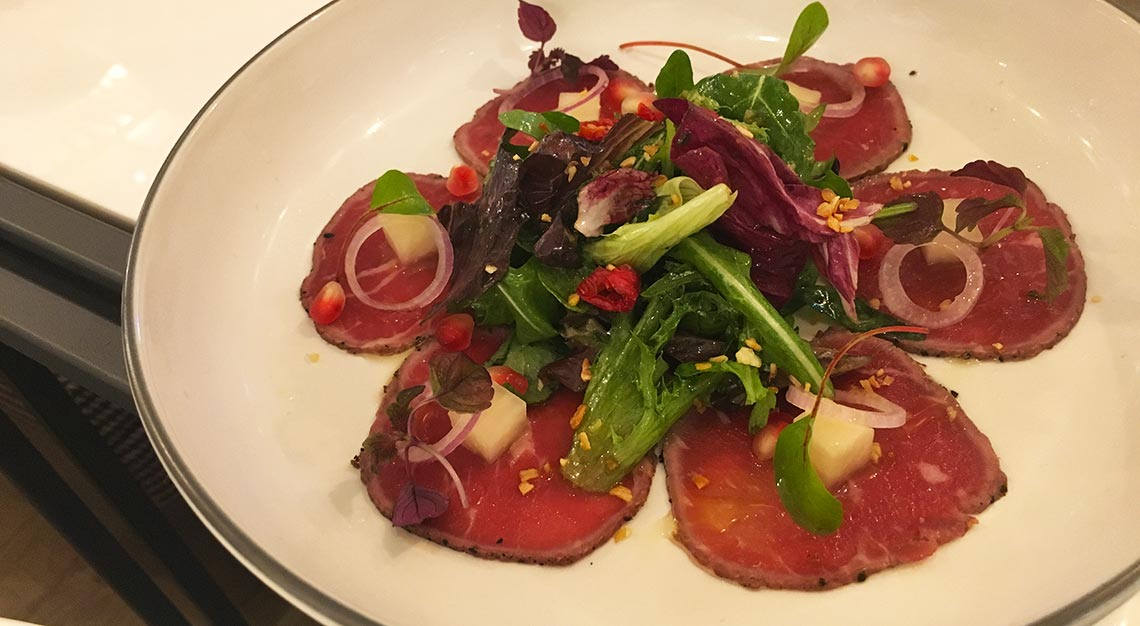 Equally as comforting is the Chicken and Mushroom Capellini, a dish of chicken bone broth with diced chicken, bamboo mushrooms and a type of vermicelli specially imported from Sichuan. The soup comes separately in a teapot, so pour as you please without worrying that the noodles will absorb all of the soup at one go. I enjoy the nourishing, meaty flavour of the soup, and the noodles are light and springy – a simple yet satiating combination that would easily have me reach for a second helping.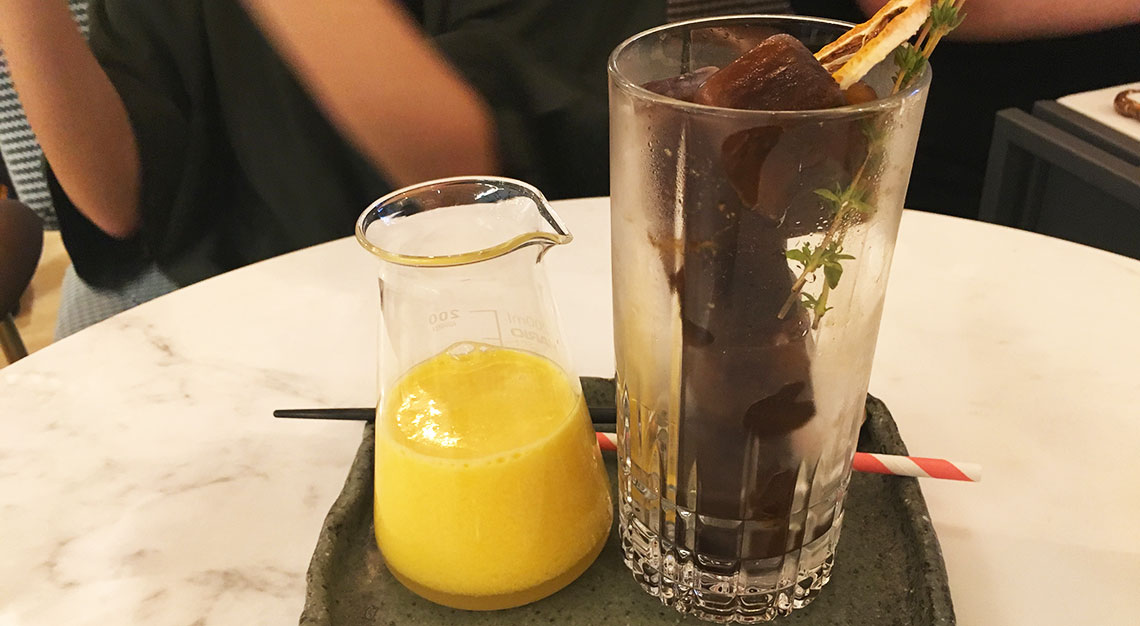 While the dishes in general, including the Molten Matcha Lava dessert, are fairly decent, more should be done to bridge the two cuisines more harmoniously. Simply incorporating eastern spices into European fare without a good balance comes across as a cheap shot at fusion food. Several pairing techniques fell flat, causing a few dishes to take the wrong turn and fail to hit the spot. Hopefully, the menu will see a few changes in the months to come.
Halcyon and Crane
#03-09
The Paragon
290 Orchard Rd
Singapore 238859
Tel : +65 6416 4886