The Swiss luxury watch titan double down on its use of lab-grown diamonds in horology
Luxury watches with lab-grown diamonds as a norm? It is happening sooner than you think. When TAG Heuer introduced the Carrera Plasma Diamant d'Avant-Garde Chronograph Tourbillon last year, set with the said stones and priced at S$510,000, eyebrows were raised over the audacity of such a creation. But as the saying goes, the customer is always right.
At least three pieces of the Carrera Plasma Diamant d'Avant-Garde Chronograph Tourbillon had already been sold. And what purportedly started as an experiment for TAG Heuer looks like it is gaining traction among its intrepid collectors.
Following last year's introduction, TAG Heuer unveils two new creations for 2023: a more extravagant Carrera Plasma Diamant d'Avant-Garde Chronograph Tourbillon priced at S$720,000, and a ladies' model featuring pink coloured stones priced at S$130,000. Both watches will be made upon order with limited production runs.
Like before, the new Diamant d'Avant-Garde Chronograph Tourbillon 44mm is a top-drawer technical watch that boasts an in-house, COSC-certified movement with its namesake dual-complication. This time, though, it is even more lavish, set with 108 lab-grown diamonds on the black aluminium case, bracelet and ceramic bezel. Additionally, the dial is crafted from three plates of shimmering polycrystalline diamonds, while the crown is fashioned from a single piece of stone totalling 2.5 carats.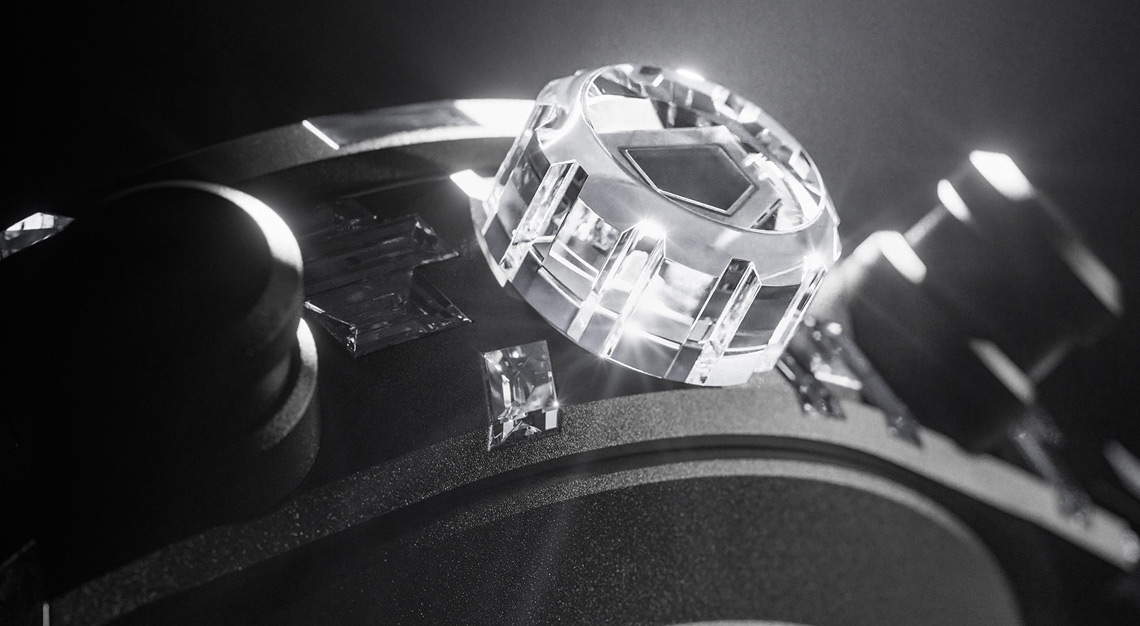 It is a lot of sparkle and, while they appear unadulterated, are the result of the stones being harnessed from tightly controlled processes that can determine their shape and size—the most arresting quality of TAG Heuer's lab-grown diamonds.
TAG Heuer works with a network of partners to produce these lab-grown diamonds, primarily by way of chemical vapour deposition (CVD) technology. In essence, the brand is experimenting with carbon manufacturing methods to produce lab-grown diamonds, which can be created to meet specific requirements for shapes, textures and quality.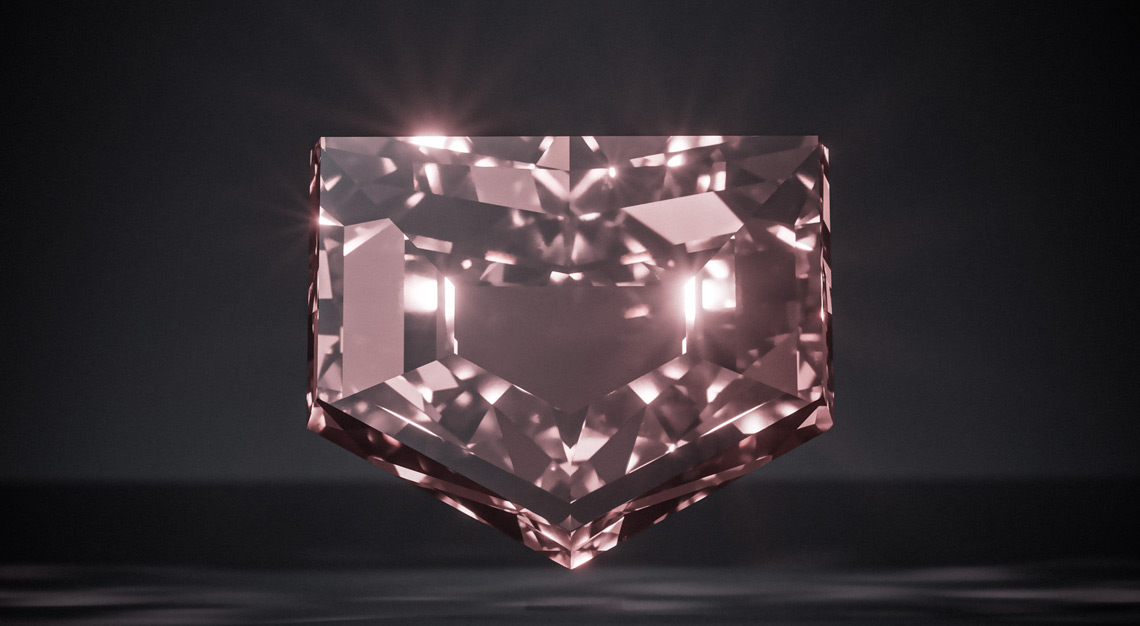 On the second Carrera Plasma Diamant d'Avant-Garde model, the company adds colour to the aforementioned features. Two stones in shiny, pristine pink stand out on the three-hand watch: one at 12 o'clock on the dial, shaped like TAG Heuer's shield logo, and another as a 1.3-carat stone on the crown.
"A very specific know-how—such as one owned by one of our partners 'Proud'—is required to control this process (of making coloured lab-grown diamonds) and to be able to reproduce the same colour, batch after batch," says Emmanuel Dupas, director of the TAG Heuer Institute.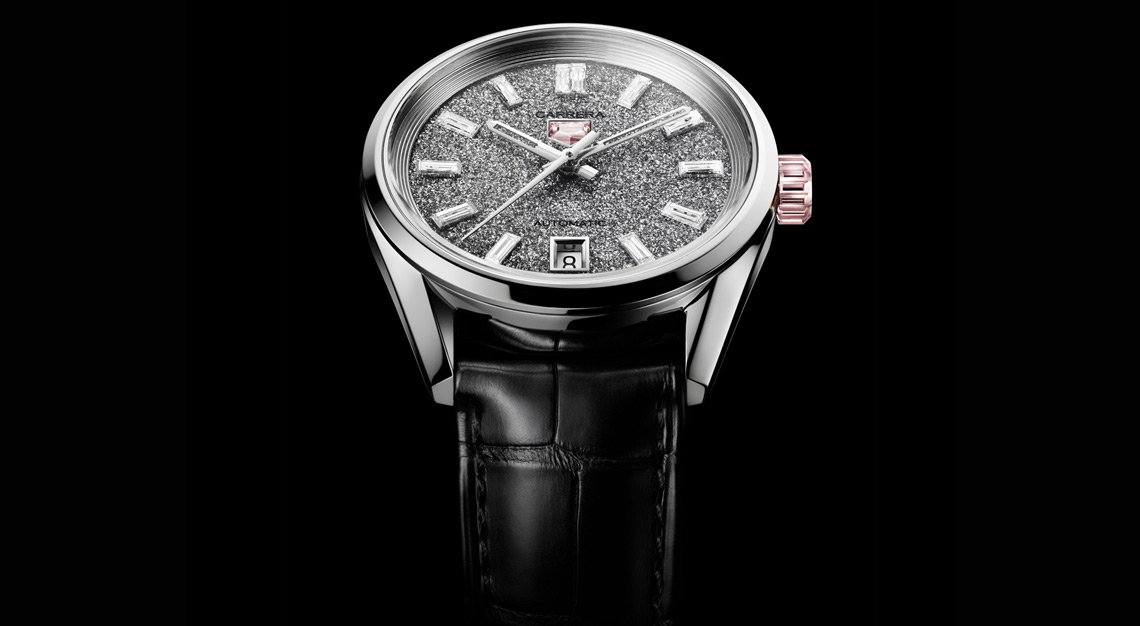 Mastering the capacity to produce coloured lab-grown diamonds and roll them out with perfect consistency is epochal. Given its penchant for experimentation, TAG Heuer will definitely be utilising its new savoir faire with greater frequency and spirit of caprice.
The company describes the watches as "disruptive" and it certainly rocked the boat with these timepieces. In an industry dominated by established notions of 'real' luxury, lab-grown diamonds on mechanical watches is about as off-kilter as it gets—for now. The bigger question, though, is how soon will collectors start getting used to these watches?